CoinMama Review 2021
Traders in United States welcome
CoinMama Facts & Figures

Coinmama aim to make entering the crypto market as easy as possible, offering BTC,ETH,LTC,ADA,BCH and XTZ
Instruments
Crypto
Demo Account
Yes
Min. Deposit
€/£/$100
Payment Methods
Paybis, Simplex
Min. Trade
€/£/$100
Regulated By
MetaTrader 4
No
MetaTrader 5
No
cTrader
No
STP Account
No
ECN Account
No
DMA Account
No
Mobile Apps
Yes
Margin Trading
No
Auto Trading
No
Social Trading
No
Copy Trading
No
Trade Signals
No
Islamic Account
No
Cryptocurrency

Coinmama aim to make entering the crypto market as easy as possible, offering BTC,ETH,LTC,ADA,BCH and XTZ

Spread
Variable From 6%
Coins
BTC, ETH, LTC, ADA, BCH, XTZ
Risk Warning – Your capital is at risk
Coinmama Review. With a tagline of "the easiest way to buy cryptocurrency", Coinmama illustrate their intent from the start. They try to introduce investors new to crypto, to take their first steps on the Coinmama exchange. In our review, we explain whether the platform delivers, or whether starting elsewhere is actually easier.
Crypto Exchanges
Buying cryptocurrency has never been easier. As awareness of cryptocurrencies has grown and terms like Bitcoin have found their way into the average person's lexicon, the number of cryptocurrency exchanges available has exploded.
Plenty of people are curious about cryptocurrencies. Many have toyed with the idea of buying Bitcoin in the hope that their holdings will increase in value and they can join the ranks of other self-proclaimed Bitcoin millionaires.
But while awareness of cryptocurrencies has grown, many people still view them as too technologically advanced for the average person to dabble in.
Services like Coinmama are changing this perception by making Bitcoin easy to purchase, hold, and exchange for other cryptocurrencies.
Who Are Coinmama?
Coinmama is a cryptocurrency exchange based in Slovakia but founded in Israel. With more than 2 million customers and 30 employees, Coinmama is considered a mid-size exchange, albeit one that continues to grow.
They are owned by New Bit Ventures, an established player in the fintech space.
Which Alt-Coins Are Available?
Cryptocurrency exchanges enable users to buy and sell 'entry coins' for fiat currency and exchange them for other cryptocurrencies supported by the exchange.
Entry coins are the crypto coins that can be bought or sold using regular fiat currencies; most cryptos can only be exchanged for other cryptos.
In practice, exchanges are almost guaranteed to offer Bitcoin and Ethereum for direct purchase, but the entry coins on offer vary from exchange to exchange.
There's nothing to stop an exchange offering Dogecoin, Nano, or any other crypto as an entry coin on a technical level.
Coinmama offers a decent selection of cryptocurrencies for direct purchase.
In addition to Bitcoin and Ethereum, users can also purchase Bitcoin Cash, Ethereum Classic, Cardano, Litecoin, and Tezos.
All of these coins can be exchanged directly for US Dollars, Euros, GBP, Australian Dollars, and Japanese Yen.
However, according to their help page, "[we] accept all currencies."
The exchange offers a small rotating selection of other cryptocurrencies that can be exchanged with one another but not purchased directly. At the time of writing, Ripple, Qtum, and EOS are all available for trading.

Payment Methods
Coinmama gives users the option of buying entry coins with a credit or debit card or using a bank transfer. Some banks won't allow their customers to purchase cryptocurrencies using their cards.
Coinmama supports SEPA transfers (for EU customers), Faster payment transfers (for UK customers), and SWIFT transfers (for the rest of the world).
All of these protocols mean that your transfer will complete as quickly as possible; it shouldn't take much longer than using a credit or debit card.
Card payments are processed instantly as usual. They also support Apple Pay and several other payment processors for anyone who is uncomfortable handing over their bank or credit card information.
When you sell your crypto to Coinmama, you are paid via bank transfer. These transactions usually take a few days to process, and the minimum amount you can sell is $200 worth.
CoinMama Fees
Coinmama uses a somewhat controversial loyalty system to determine the fees and charges you pay on transactions.
Every cryptocurrency exchange uses fees and charges in some form to make money, but most will charge a flat rate to all their customers.
With Coinmama, the fees you incur on buy orders will depend on your loyalty level and the payment method you use. A standard derivation fee of 2% is applied to all buy and sell orders.
For buy orders, the standard commission fee is 3.90%. For buy orders that are processed instantly with a locked rate, there will be an additional 5% express fee to pay.
Coinmama advises customers to use the following formula to work out how much they can spend on crypto:
T/1.05
Where 'T' is the total amount you wish to spend.
For example, if you have a budget of $1,000 for buying crypto, 1000/1.05 = 952, meaning that you should buy $952 worth of crypto, leaving $48 to cover fees and charges.
Coinmama charges a selling fee of between 0.9% and 1.9% when selling crypto, depending on your loyalty level. This fee is added to the 2% standard derivation fee.
These fees are relatively high compared to other exchanges. If you reach the top tier of the loyalty program, the fees will reduce, although they are still on the higher side when compared to similar exchanges.
How Does The Loyalty Program Work?
Every Coinmama user is automatically enrolled in the loyalty scheme when they start using the service.
The more crypto they buy and sell, the more loyalty points they will earn. Users are divided into three categories depending on how much crypto they are buying.
Users are assessed over a rolling 90-day period, meaning that users who stop using the service or reduce the amount of crypto they buy can lose their loyalty ranking. The rankings are as follows:
Crypto curious: No bonuses.
Crypto enthusiast: Save 12.5% on the final price of any order and priority customer support. You must purchase $5,000 over the rolling 90-day period to maintain this level.
Crypto believer: Save 25% on the final price of any order and instant customer support when needed. To qualify, accounts must be at least 30 days old and spend at least $18,000 buying crypto over the rolling 90-day period. Alternatively, a lifetime purchase amount over $50,000 will qualify.

Customer Support
Good, efficient customer support is essential for any cryptocurrency exchange.
Even if you're already familiar with the crypto world and you know how to buy coins, transfer them to your wallet, etc., you still want the peace of mind that comes from knowing there's a competent customer support team ready to help you if you need them.
Coinmania's help centre is streamlined and to the point. There isn't a huge amount there, but what is there covers all the most likely issues, and questions users will have.
They also have a dedicated email channel for when you can't find the information you need; the vast majority of support requests are answered within 24 hours.
Coinmama's loyalty scheme means that some users, those who spend the most money, are entitled to a priority service from customer support.
Obviously, this is fantastic for the biggest spenders, but it can leave less wealthy users feeling like they don't matter.
KYC
The biggest complaint most users have about Coinmama is their identity verification system. All crypto exchanges are bound by Know Your Customer laws, which obligate them to verify their users' identities.
There are numerous reports of verifications failing or being rejected without explanation.
Overall, Coinmama is a solid crypto exchange. However, it is definitely catering more to high-end investors. Casual investors who aren't planning on spending thousands of dollars on crypto will be better served elsewhere.
The buy and sell limits ($100 and $200 respectively) will deter casual investors and hobbyists.
Meanwhile, the loyalty scheme makes it clear that Coinmama is more interested in big spenders than anyone else. For those who are going to be investing thousands, however, Coinmama has a lot to offer.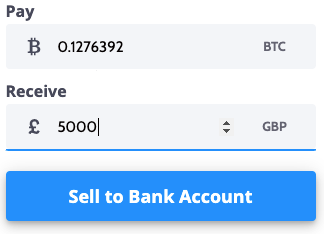 Accepted Countries
CoinMama accepts traders from Australia, Thailand, Canada, United States, United Kingdom, South Africa, Singapore, Hong Kong, India, France, Germany, Norway, Sweden, Italy, Denmark, United Arab Emirates, Saudi Arabia, Kuwait, Luxembourg, Qatar and most other countries.
Alternatives to CoinMama
If you are looking for alternatives to CoinMama we have compiled a list of the top 5 brokers that are similar to CoinMama below. This list of brokers like CoinMama is in order of similarity and only includes companies that accept traders from your location.
Coinmama aim to make entering the crypto market as easy as possible, offering BTC,ETH,LTC,ADA,BCH and XTZ
CoinMama vs Other Brokers
Compare CoinMama with any other broker by selecting the other broker below.