Brokers With No Inactivity Fees
Brokers typically make their money from the commissions, spreads, transaction charges and other fees they apply to active traders. But if a customer goes a period without making any trades, some brokerages will charge inactivity fees to ensure their business continues to make a buck. With so many other charges involved when trading, it is only natural that a less hands-on investor will look for a broker that does not charge inactivity fees.
This guide will explain the meaning of inactivity fees with examples of typical charges a trader may face. We have also compiled a list of the top brokers with no inactivity fees in 2022.
How Inactivity Fees Work
Trading brokers levy inactivity fees on customers who have an open account but are not active. This is to cover the costs of the service while the account is open but not in use, meaning the broker is unable to charge other usage fees, such as deposit fees, commission rates, or spread costs.
The nominal value of the fee differs for each brokerage. Make sure you read a broker's policy on all costs, as well as inactivity fees, to ensure you are aware of what the charges entail and how you can avoid paying them.
It is common for a broker to take a monthly payment after a period of inactivity, usually one year, though some dormancy penalties kick in after just a few months.
Typical Charges
Here are some examples of inactivity fees at popular trading brokerages:
XTB: This is a reputable broker offering forex trading, CFD trading, business stocks, and more. After 12 months of inactivity, there is a monthly charge of €10 (or equivalent in GBP, USD).
IG: IG offers a range of tradable assets, such as options, forex, and cryptocurrency. You will be charged $/£12 or €14 after 24 consecutive months of inactivity.
eToro: eToro allows users to match the trading moves of popular investors, also known as copy trading, which is a key reason for the broker's popularity. The brand charges a $10 monthly inactivity fee on accounts that have been inactive for more than 1 year.
Trading & Inactivity Fees Explained
Beginners to retail trading and those who trade on the side often buy and hold assets that are yet to return a profit until they take a rewarding turn. If this is a strategy you follow, you may end up having to pay inactivity fees.
It is worth spending the time to research both trading strategies and the technical side of how brokers work. Some inactivity fee policies are more complicated than others. For example, before Interactive Brokers eliminated their policy, they would charge a higher inactivity fee on accounts holding less than $2,000. Other brokers base their inactivity policy on the lack of trades or deals made within a given period. Some online brokerages simply need you to log into your account to avoid paying the fee.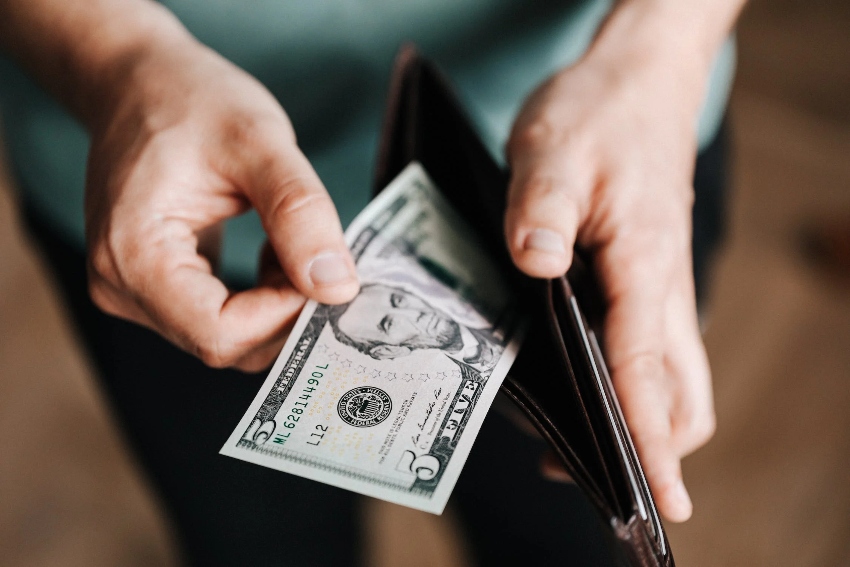 How To Avoid Inactivity Fees
If you do decide to sign up with a trading broker that charges an inactivity fee, make sure you have a good understanding of their terms. If the broker only charges accounts which have been inactive for 12 or 24 months, you can avoid fees by making even very sporadic transactions before the due date.
If the account requires more frequent transactions, you can keep track of when your payment is due in a journal and set up a direct debit with your broker, payable on a monthly basis or as often as necessary. Alternatively, you can log in as required and sell or swap some of your stocks. Brokers are usually satisfied that an account is active once they have been paid from a commission, spread or transaction fee.
With that said, traders are fortunate to have a wealth of options to choose from when it comes to brokers, and some of the best and most popular firms offer accounts with no inactivity fees. Pepperstone, BlackBull Markets and FP Markets are just a few well-known names on the long list of brokers which do not charge customers if they hold inactive accounts.
To check whether a broker charges an inactivity fee, you can visit their website and head to the fees section. All charges should be clearly listed here. If you still cannot find the information, contact the customer support team.
Comparing Brokers With No Inactivity Fees
Since traders have a wide range of brokers with no inactivity fees to choose from, it makes sense to consider other features too:
Range Of Markets
If your trading strategy requires access to many different assets and international markets, ensure the broker you make an account with caters to this. Some brokers specialize in specific assets, such as Coinbase and cryptos. Additionally, less popular brokerages may have limited market access, so for example may only offer stocks from within the country they operate.
Fees
Brokers can charge both trading and non-trading fees. Trading fees include deposit and withdrawal rates, transaction and commission fees, currency conversion fees, overnight fees and spread costs. Non-trading fees include inactivity fees, account maintenance fees, and subscriptions to specific tools and features.
All of these should be outlined in the broker's terms and conditions, especially if they are regulated. Ensure you are aware of all fees and avoid brokers that are not transparent when it comes to pricing.
Customer Service
When trading, time can be very valuable, so having access to customer support can be important. The best brokers with no inactivity fees have 24/7 customer service, be it call, or live chat functions. Read reviews from customers to guarantee good quality customer service.
Minimum Deposit
Some brokers with no inactivity fees have a minimum deposit that must be met before trading can begin on the account. CMC Markets and Fusion Market do not have a minimum deposit, while IC Markets has a $200 minimum deposit and Interactive Brokers requires a $10,000 initial payment.
Security
Safety and security are key to having a successful and enjoyable trading experience. The best brokers with no inactivity fees will ensure your funds are protected through negative balance protection and other schemes. They will also ensure your personal data is safe through encryption and two-factor authentication, among other methods. Pepperstone, for instance, provides negative balance protection for all customers.
Regulation
You should always look to trade with a broker that is regulated by a top-tier authority. Regulation ensures brokers are held to high standards and means they cannot take advantage of or scam traders. Some of the best authorities around are the UK Financial Conduct Authority (FCA), Cyprus Securities and Exchange Commission (CySEC) and Australian Securities and Investment Commission (ASIC). The best brokers will hold licenses with one or more of these.
Trading Platforms
Different brokers will utilize a range of trading platforms. This can include third-party platforms such as MetaTrader 4 (MT4), MetaTrader 5 (MT5) and cTrader. On the other hand, some brokers may develop and supply their own bespoke trading platform.
Ensure the platform of your chosen broker supports all your needs using tools such as technical indicators, price alerts and signals.
Education
The key to trading successfully is to be constantly learning. Many of the best brokers with no inactivity fees provide a host of educational resources that can teach you about trading and help enhance your skills. At some online brokers, these are available for free, while at others you may have to pay. In all cases, though, the material will usually help you to trade more effectively and are a sensible place to start for beginners.
Final Word On Brokers With No Inactivity Fees
Brokers often charge inactivity fees to accounts that are not used for an extended period. In some cases, these fees can start being charged from as early as 3 months, and you may face a new charge every 30 days after that. Policies differ between brokers, so to avoid paying extra fees, check the terms and conditions before opening an account. Also use our list of the best trading brokers with no inactivity fees.
FAQ
Are Brokers With Inactivity Fees Legal?
It is legal for brokers to charge inactivity fees in the UK, US, Australia, Africa and Europe. Specific regulations differ so do your research before opening an account. Additionally, do not get the regulations and rules on brokers mixed up with those that apply to banks on credit card accounts.
What's An Example Of Brokers With No Inactivity Fees?
Pepperstone, IC Markets, and RoboForex are all examples of regulated brokers that do not implement an inactivity fee. More information on these is available in our detailed reviews.
What Do I Do When Charged With An Inactivity Trading Fee?
Usually, due to brokers outlining the details of inactivity fee charges on their websites, once a fee is charged, you will not be able to claim it back. The best way to not pay an inactivity fee is to be aware of policies beforehand.
How Will Trading Brokers Charge Me Inactivity Fees?
When you open an account with a broker, you will set up a payment method, be it PayPal, a credit card or a debit card. This will then be used if you are charged with any costs, including inactivity fees.
When Will I Be Charged An Inactivity Fee By My Trading Broker?
This differs amongst brokerages. Some can charge as early as 3 months, although it is more common for inactivity fees to be charged from 12 months. Some may also give you 24 months' leeway. Ensure you do your research on a broker's policy before opening up an account, and sign in regularly – even if it's only once in three months – to make sure you don't miss any changes to the broker's terms and conditions.