Uphold Review 2023

Available in United States
Uphold provides a convenient one-stop option for investors who want a quick and straightforward way to access crypto markets. It will also serve users looking for crypto staking facilities.
- DayTrading Review Team
Uphold is a cryptocurrency trading app that allows users to buy, trade and transfer digital assets including 230+ crypto tokens. The app's trading environment also allows crypto staking, trading between various company stocks, and provides users with a debit card that provides rewards and easy multi-currency payments.
$0
Own
Cryptos, Precious Metals, US Stocks, Environmental Assets
-
USD, EUR, GBP
Wire Transfer, Bitcoin Payments, Debit Card, Credit Card, ACH Transfer
and
3 more
Stock Trading
Speculate on large US stocks including Tesla, Amazon, Alibaba and Apple. Uphold also offers equities that will appeal to ESG investors, helping it to stand out from competitors.
Crypto Trading
Buy and sell 250+ crypto assets with fiat currencies or in crypto pairs using a straightforward mobile app or through Uphold's browser-based account homepage. Uphold clients can also earn up to 13% APY by staking one or more out of 32 valid tokens, or send their tokens to an external wallet.
✓ Pros
Useful extra features including a debit card that provides cashback on purchases and fee-free foreign currency transactions
Secure, slick and convenient app that will satisfy most investors' crypto needs
Access to traditional asset classes in addition to digital currencies
Earn returns on dozens of tokens through crypto staking
Supports wallet-to-wallet crypto transfers
After-hours trading available
Digital wallets provided
Fractional stock trading
✗ Cons
Limited charting and analysis options compared to specialist exchanges and platforms
Not as many crypto assets as the most cutting-edge exchanges
Identity verification required to access all features
Limited customer service contact options
Weak regulatory oversight
Uphold is a crypto trading platform offering clients the option to buy, sell and trade multiple tokens. The brokerage provides simple to use payment facilities and several additional features, including digital wallets and cryptocurrency staking. Our 2023 review of Uphold covers typical fees and limits, security features, trading hours, the mobile app and more.
What Is Uphold?
Uphold is a digital platform offering crypto investing and currency exchange services. The company follows its 'anything to anything' motto to provide a complete experience, which includes user-friendly trading and integrated payment facilities. The FCA-registered brand aims to provide customers and businesses with fair, affordable and transparent financial amenities.
Note, services vary between countries. For example, US clients can sign up for a cryptocurrency debit card, automated trading executions and environmental assets.
Company Details
The Uphold broker-dealer was launched in 2015 and operates through three key affiliates:
Uphold Europe Limited (FCA regulated)
Uphold US (FinCEN money service)
Uphold Lithuania (EEA residents, no regulation)
The firm has several global offices with headquarters addresses in London and New York. Today, Uphold is an established multi-asset exchange with a presence in 184+ countries across 200+ currencies (crypto and fiat). The platform has supported over $4 billion in transactions since its launch and currently has over 10 million registered customers worldwide.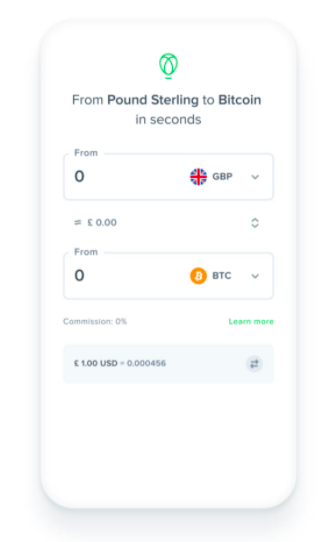 Products
The assets listed below are available to UK and European clients (who signed up before 1st February 2022) under the Uphold Europe Limited (UPE) affiliate:
Cryptocurrencies – 28 digital currency coins including BTC, ETH, DOT and XRP are available to buy, hold, sell and withdraw
Utility Tokens – Three tokens can be traded via the web and mobile platform including BAT and OMG
The assets below are available to trade under the US platform. New European customers (signed up after 1st February 2022) can also access these products:
Cryptocurrencies – Trade over 100 digital currency assets and trading pairs including altcoins, emerging tokens and stablecoins. Note, token availability varies depending on the base country, with some assets tier 3, meaning you can buy, hold, sell deposit, withdraw and send while others are tier 4, such as PancakeSwap and Moonbeam, meaning you can buy, hold, sell and send
Precious Metals – Trade Gold, Silver, Platinum and Palladium with instant liquidity in 27 national currencies
US Equities – Trade major US stocks from just $1. Invest in Apple, Amazon, Disney and Facebook. Fractional stock trading is also available
Environmental Assets – Invest in carbon credit tokens to support certified projects in the world's rainforests. These are the world's first tradeable carbon credit tokens; UPC02 and Bitcoin Zero
Debit Card
Uphold offers a flexible Mastercard debit card. This is currently only available within the US, however, there are plans to make this available in other countries too.
The physical or virtual card allows payments to be made in alternatives to fiat currencies. This includes transactions using cryptocurrencies, metals, or utility tokens. The card also benefits from no foreign transaction fees and full network services, including global ATMs offered by Mastercard. In addition, cashback rewards are offered (1% back for USD transactions or 2% in cryptos for every purchase made with digital currencies).
Crypto Staking
Uphold also introduced cryptocurrency staking in 2022. This allows users to earn up to 25% in rewards. Staking is available on a selection of popular coins, including Ethereum, Cardano, Solana and Polkadot. Users receive a weekly notification of earnings through the Uphold mobile app.
Reward rates:
DOT – 10.5% APY
ETH – 4.25% APY
ADA – 4% APY
SOL – 5.1% APY
ATOM – 10.2% APY
XTZ – 4.25% APY
KSM – 15.3% APY
KAVA – 19.5% APY
LUNA – 4% APY
FTM – 3% APY
ONE – 8% APY
SKL – 7% APY
CELR – 1.5% APY
For beginners, crypto staking services allow clients to monetise their digital assets. Blockchains essentially use your crypto to check that transactions are verified and secured, known as 'proof of stake'. And in return for helping to stabilise the network, you receive free tokens.
Trading Platform
Uphold offers online investors one proprietary, multi-currency trading terminal. This is available as a mobile application and is compatible with desktop devices. The platform is intuitive and suitable for beginners. With that said, it was disappointing to see a lack of advanced graphs and charting tools, however, interface tiles are fully customisable. This means you can bring your investments together in one convenient account.
The online platform also allows one-step trading between assets, for example, BTC to XRP. This creates a unique pricing advantage vs competitors that often require separate transactions along with two sets of fees. Additional features include a customisable portfolio view, dark mode and multi-language defaults.
Note, the platform only offers one order type – limit order.
Mobile App
The Uphold terminal and wallet are also available via a mobile app. This can be downloaded for free and is compatible with iOS and Android devices. Users can access the tools, features and functionality found on the desktop terminal including the one-step exchange.
Our review was particularly pleased with the simple and user-friendly design, making it suitable for novice investors. Clients can manage their account, open and close trades, check live pricing and transfer funds from wallets while on the go. Other features include a 'from and to' interface to pull funds directly into an asset to purchase, live market data and customisable navigation tiles.
Account Types
Live Accounts
There is one live account for retail clients. Fortunately, it is quick and easy to open an account using the online registration form, taking an average of three minutes. Look out for the 'sign up' logo in the top right corner of each webpage.
There are no minimum deposit requirements. However, to access the full catalogue of tools and features, customers must comply with identity verification protocols. These include providing proof of residency, your social security number (US clients only) and a government-issued ID document, such as a passport. Unverified clients may be subject to limitations, including a $1,000 maximum transaction value.
Uphold trading accounts recently became available to UK residents. The broker received permission from the FCA to restart services in February 2022 under the temporary registration regime for crypto firms.
Note, EU clients signing up after the 1st February 2022 are not permitted to hold accounts in base currencies such as EUR and GBP. Instead, the broker recommends purchasing stablecoins as these are pegged to fiat currencies.
Demo Account
Uphold also offers a free demo account via the 'Sandbox' testing environment. Trading clients will need to open a separate account to use the features of the demo platform. You can access Bitcoin virtual funds to practise strategies risk-free while viewing platform features and tools.
Enter your personal details via the 'sign up' section on the webpage. It's worth pointing out that these details will need to be different from the email address associated with the live account. When prompted for a verification code, enter '0000000' to sign in and proceed.
Fees
The exchange operates a commission-free pricing model. Having said that, the platform's services are not free. Transparency is evident though and day traders benefit from locked-in pricing before committing to a purchase.
Live prices include a small spread, typically around 0.5% to 1% for cryptocurrency purchases. The competitive pricing network is driven by the broker's exchange model, which sources the best prices from three pools. Upon testing, a UK customer would face a 0.85% buy spread for BTC and a 1% fee for selling. This was much lower for fiat currencies with a 0.05% fee to purchase USD.
Importantly, peer-to-peer transactions are free. However, if a currency conversion is required, you will be charged. For example, if you want to transfer EUR but would like the beneficiary to receive Ethereum, you will pay the relevant conversion.
Payments
Deposits
It is free to deposit to your Uphold trading account, however, some fees on crypto networks may apply. Accepted payment methods include:
Bank Wire Transfer – US ACH: No charges. $10 minimum limit and $2,500 maximum transaction per day
Bank Wire Transfer – US Wire: A $20 charge applies for deposits under $5,000. No minimum or maximum limits apply
Cryptocurrencies – No charges, however, network fees may apply, varying by digital coin. Unlimited deposit amounts
Debit/Credit Cards – A 3.99% third-party fee applies for credit card payments while there is no charge for debit cards. The minimum deposit is £/$/€ 10 while the maximum payment is £/$/€ 500 per day. This is not available to UK or EU customers.
You can choose to hold your account balance in a variety of currencies and precious metals. However, a currency conversion fee applies for deposits from a denominated account currency to a different base currency or peer-to-peer transactions. For example, if you are sending GBP but would like the beneficiary to receive BTC, you will be charged a currency conversion fee of 0.85% for purchasing BTC with GBP.
Withdrawals
Uphold supports the same payment methods for withdrawals. Bank wire transfers incur no fees but crypto withdrawals are subject to network charges. Any dynamic network fees incurred via the crypto network, regardless of the asset, are visible to traders before confirming a transaction.
Minimum and maximum withdrawal limits apply for all payment methods. For example, there is a $5 minimum withdrawal for bank wire transfers (US ACH) and 0.25 LTC for Litecoin payments.
Processing times vary between payment methods. For example, bank wire transfers typically take 1-5 workings days. Cryptocurrencies are subject to their relevant network confirmation requirements.
Regulation
Uphold Europe Limited is authorised and regulated by the Financial Conduct Authority (FCA) under the Temporary Registration Regime. The company is also a registered EMD Agent and Electronic Money Issuer. Importantly, digital currency trading is not protected by the Financial Services Compensation Scheme in the case of business insolvency. Additionally, crypto-asset services are not within the scope of The Financial Ombudsman Service.
The US affiliate is authorised by the United States Treasury Department regulator, FinCEN. Uphold Lithuania is not currently regulated by any governmental authority. This is not unusual among cryptocurrency trading firms. Still, always be cautious due to the highly volatile nature of digital assets.
It was good to see the company provides full governing transparency. There is a specific data transparency page available on the exchange's website with real-time transaction flows, assets and solvency information. The proprietary Reserveledger and Reservechain technologies are also regularly assessed by independent auditors. In addition, Uphold adheres to the Bank Secrecy Act (BSA) for record-keeping compliance.
Security
Security protocols are enforced across all customer touchpoints. These include conducting Anti-Money Laundering and Know-Your-Customer compliance checks during account set-up. Bespoke technology also ensures the company adheres to local and international laws to protect Personally Identifiable Information (PII).
Traders are provided basic guidance on security best practices including implementing two-factor authentication (2FA), associated security keys and recognising scams.
Proof Of Reserves
Uphold provides proof of reserves for complete peace of mind. This is good to see, particularly following the collapse of FTX in November 2022, which will likely lead to many crypto firms publishing financial information to reassure customers.
Uphold publishes a real-time record of all transfers in, out and within the trading environment. The Reserveledger™ is a real-time anonymous record of the currencies and precious metals held in reserve. The publication is traceable and verifiable proof of solvency.
In November 2022, for example, the company was holding 102.2% in capital reserves. On the firm's website, you can view reserve status by obligation, asset currency and a breakdown of funds by holding category.
Fund Safety
Uphold offers an insurance policy to protect retail customers against theft of cryptocurrency or fraudulent transfers. This policy may cover up to the total asset value held in offline storage.
Note, cryptocurrency investments made via Uphold are not protected by the Federal Deposit Insurance Corporation (FDIC).
Educational Content & Tools
A variety of educational content and tools are available to online traders. The Uphold website hosts a dedicated webpage of resources and insights, suitable for even the most inexperienced crypto investors. Content includes:
Cryptionary – A useful reference guide to common terminology and jargon
Blog – Latest news, professional opinions and upcoming features in the crypto landscape
Newsletters – An archive of published cryptocurrency news. Traders can sign up for an email subscription service for the latest releases including details of NFTs, automated crypto bots and more
Third-party applications are also available. These can be downloaded directly from the broker's interface and can be integrated into your existing trading software. Available apps include Blockreward; earn points for online activities, SkillGaming; skills-based gaming network where traders can play for free and Unstoppable Domains; replace crypto-addresses with easy to remember domains.
Digital Wallets
Uphold provides a secure, cloud-based cold wallet solution similar to that of Coinbase or Gemini. It is a helpful feature vs Kraken which offers exchange services only.
The digital wallet can be used to designate holdings in different currencies and commodities including US Dollars, Ethereum, Bitcoin and more. You can also connect your wallet to your credit/debit card accounts.
Our review was pleased with the functionality available, including the ability able to make payments to online merchants, send money to peers and instantly convert between currencies.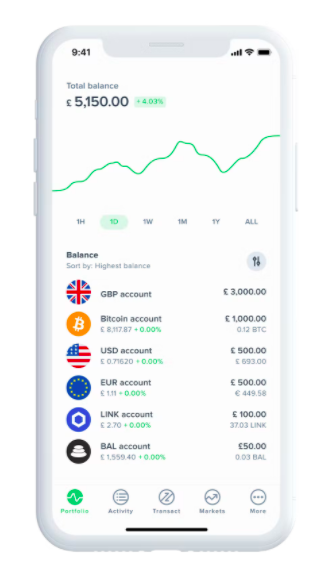 Promotions
The exchange does not normally offer any bonuses or monetary promotions. With that said, our review did find historic incentives for global clients, including those in the US, UK, Argentina and Brazil. A 10 BTC bonus was available to customers depositing $250 worth of cryptocurrency during a specified period. A referral scheme is also available with referees eligible for up to $20 worth of BTC for new account sign-ups.
Always read bonus terms and conditions and understand the thresholds before opening an account.
Trading Hours
The cryptocurrency market is available to trade 24 hours per day, 365 days per year. Digital assets are not typically subject to market closures, such as public holidays or weekends. Alternative assets such as US equities and environmental instruments have varying trading hours.
Uphold also offers after-hours trading on US equities (typically 9:30 AM to 4 PM ET). An upweighted fee may apply for this service.
Customer Service
Uphold offers limited customer contact options. It was disappointing to see no helpline phone number, live chat or office address. An email contact form is provided for clients to request help, though standard response times are not clear. Alternatively, an FAQ page is hosted on the broker's website for common issues, queries and step-by-step guidance. Topics include details of margin trading, login security features, halted services and automated trading bot functionality. Still, there are negative reviews indicating unsupportive customer service.
Uphold Verdict
Our Uphold broker review was pleased with the security features, educational content, multi-asset trading and digital wallet offering. Nevertheless, the exchange does have some negative trader reviews indicating challenges with customer support and account lockouts. Overall though, Uphold is a good all-round broker, suitable for new and experienced crypto traders.
FAQs
Is Uphold Classified As A Brokerage?
Uphold is a multi-asset digital trading platform. Also known as a crypto exchange, it provides broker services so customers can buy and sell crypto, as well as other assets like US equities and environmental instruments.
Is Uphold Still Trading XRP?
Yes – clients can buy, sell and trade Ripple (XRP). The broker is also among one of the first digital wallets to support full integration with the XRP Ledger. This means customers can deposit and withdraw the crypto coin to external XRP Ledger addresses.
Is Uphold A Trading Platform?
Uphold is a multi-asset trading platform available to global investors. Users benefit from one-step trading between assets, wallet storage, a mobile app, automated trading and more.
Why Has Uphold Trading Been Halted In The UK?
Uphold trading was paused in the UK for a short period whilst awaiting FCA authorisation. As of 2022, the broker is regulated by the Financial Conduct Authority (FCA) under the Temporary Registration Regime for crypto-asset firms.
Is Uphold Free?
The broker operates a transparent pricing model. Variable spreads are integrated into asset prices, typically between 0.5% and 1% of the transaction value. It does, however, offer commission-free trading and zero deposit and withdrawal fees, though third-party charges may apply.
Accepted Countries
Uphold accepts traders from Australia, Canada, United States, United Kingdom, South Africa, Singapore, Hong Kong, India, France, Germany, Norway, Sweden, Italy, Denmark, United Arab Emirates, Saudi Arabia, Kuwait, Luxembourg, Qatar and most other countries.
Traders can not use Uphold from Cuba, Congo, Iran, Iraq, Myanmar, Korea, Sudan, Syria, Yemen, Argentina, Brazil, Mexico, Nigeria, Pakistan, Thailand, Dominican Republic, Morocco, Nepal, Panama, Paraguay, Sri Lanka, Philippines, Turkey, Uzbekistan, Ecuador.
Payment Methods
Uphold Details
Minimum Trade
$1
Regulated By
FCA, FinCEN
Islamic Account

No

Mobile Apps
iOS & Android
Margin Trading

No

Volatility Index

No

Spot Trading

Yes

Perpetual Swaps

No

ELWs

No

REITs

No

AI / Machine Learning

No

Robo Advisor

No

P2P Trading

No

Negative Balance Protection

No

VPS Hosting

No

Tournaments

No

Demo Competitions

No

Managed Accounts

No

Market Maker

No

Auto Trading

Yes

Social Trading

No

Guaranteed Stop Loss

No

Commodities

Gold
Palladium
Platinum
Precious Metals
Silver
Cryptocurrency Trading Details
Crypto Spread
0.5% to 1% average
Crypto Lending

No

Crypto Staking

Yes

Crypto Mining

No

Crypto Auto Market Maker

No

Crypto Coins

1INCH
AAVE
ADA
ALCX
ALGO
APE
API3
AR
ATOM
AUDIO
AVAX
AXS
BAL
BAT
BCH
BNT
BTC
BTCO
BTG
CAKE
CHR
COMP
CRV
CSPR
CVX
DAO
DASH
DCR
DGB
DOGE
DOT
DYDX
EGLD
ENJ
EOS
ETH
FIL
FLOW
FTM
GALA
GHST
GLMR
GODS
GRT
HBAR
HNT
INH
IOTA
KNC
KP3R
LINKLTC
LRC
LSK
LUNA
MANA
MATIC
MKR
MOVR
NANO
NEAR
NEO
NMR
NU
OMG
OXT
QNT
RAY
REQ
ROOK
RUNE
SAND
SGB
SHIB
SKL
SNX
SOL
SPELL
SRM
SUKU
THETA
TRAC
TRB
TRX
UNI
UPBTC
UPCO2
UPT
VET
WBTC
XCH
XLM
XRP
XTZ
XYO
ZIL
ZRX
Compare Uphold
Compare Uphold with similar brokers that accept traders from your location. Among available brokers these are the most similar to Uphold:
IG Group – IG is an award-winning broker that has an excellent reputation globally. The brand-US offers spread betting, CFD and forex trading across a comprehensive suite of markets. IG is also multi-regulated, provides a great trading app and has 50 years experience.
Go to IG Group
World Forex – World Forex is an offshore broker registered in St Vincent and the Grenadines, offering commission-free trading with a $1 minimum deposit and 1:1000 leverage. Digital contracts are also available, offering beginners a straightforward way to speculate on popular financial markets.
Go to World Forex
Just2Trade – Just2Trade is a reliable multi-regulated broker registered with FINRA, NFA and CySEC. The company has 155,000 clients from 130 countries and stands out for its huge suite of instruments and additional features, including a social network, robo advisors and a funded trader programme.
Go to Just2Trade
Uphold Comparison Table
Compare Uphold With Similar Brokers
Uphold
IG Group
World Forex
Just2Trade
Rating
3.4
4.4
4
3.5
Markets
Cryptos, Precious Metals, US Stocks, Environmental Assets
CFDs, Forex, Stocks, Indices, Commodities, ETFs, Futures, Options, Crypto, Spread Betting
Forex, CFD Stocks, Metals, Energies, Cryptos, Digital Contracts
Stocks, ADRs, ETFs, Futures, Options, Commodities, Bonds
Demo Account
Yes
Yes
Yes
Yes
Minimum Deposit
$0
$0
$1
$100
Minimum Trade
$1
0.01 Lots
0.01 Lots
0.01 Lots
Regulators
FCA, FinCEN
FCA, ASIC, NFA, CFTC, DFSA, BaFin, MAS, FSCA
SVGFSA
CySEC, NFA, FINRA, Bank of Russia
Bonus
–
–
100% Deposit Bonus
Up to $2,000 for professional accounts
Education
No
Yes
No
No
Platforms
Own
MT4, AutoChartist, TradingCentral
MT4, MT5
MT4, MT5, TradingCentral
Leverage
–
1:30 (Retail), 1:250 (Pro)
1:1000
1:20
Payment Methods
8
6
10
20
Visit
Visit
Visit
Visit
Visit
Review
Uphold
Review
IG Group
Review
World Forex
Review
Just2Trade
Review
Compare Trading Instruments
Compare the markets and instruments offered by Uphold and its competitors. Please note, some markets may only be available via CFDs or other derivatives.
Compare Uphold Trading Instruments

| | Uphold | IG Group | World Forex | Just2Trade |
| --- | --- | --- | --- | --- |
| CFD | No | Yes | Yes | Yes |
| Forex | No | Yes | Yes | Yes |
| Stocks | Yes | Yes | Yes | Yes |
| Commodities | Yes | Yes | Yes | Yes |
| Oil | No | Yes | Yes | Yes |
| Gold | Yes | Yes | Yes | Yes |
| Copper | No | Yes | No | No |
| Silver | Yes | Yes | Yes | Yes |
| Corn | No | No | No | No |
| Crypto | Yes | Yes | Yes | Yes |
| Futures | No | Yes | No | Yes |
| Options | No | Yes | No | Yes |
| ETFs | No | Yes | No | Yes |
| Bonds | No | Yes | No | Yes |
| Warrants | No | Yes | No | No |
| Spreadbetting | No | Yes | No | No |
| Volatility Index | No | Yes | No | No |
Uphold vs Other Brokers
Compare Uphold with any other broker by selecting the other broker below.
Visit
Uphold is a cryptocurrency trading app that allows users to buy, trade and transfer digital assets including 230+ crypto tokens. The app's trading environment also allows crypto staking, trading between various company stocks, and provides users with a debit card that provides rewards and easy multi-currency payments.