Moomoo Elevates Platform With $0 Contract Fees, Index Options & More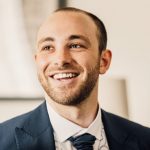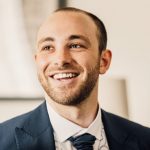 Written By
James Barra
James is an investment writer with a background in financial services. He has worked as a management consultant, where he delivered large-scale operational transformational programmes at some of Europe's biggest banks. James authors, edits and fact-checks content for a series of investing websites.
Moomoo has rolled out several enhancements to its investment platform, improving the trading experience for US investors.
Key Takeaways

Moomoo has reduced the stock (or ETFs) options contract fee from $0.65 to $0.
Following a collaboration with Cboe, index options are now available on the platform.
Traders can win 3 months of free level 2 options data through a quiz.
$0 Contract Fees
The highlight is the reduction of options contract fees to $0, providing significant savings to active traders.
This also makes the broker a lower-cost option than rivals like TD Ameritrade and Fidelity, both of which charge a $0.65 contract fee.

Index Options
Moomoo has teamed up with Cboe to offer index options, opening up a wider range of investment avenues for traders.
Traders can access index options on the SPX, XSP, VIX, RUT, DJX and NDX.
To sweeten the deal, the broker is offering index options exchange proprietary fee waivers, available until February 29, 2024.
Free Level 2 Options Data
Moomoo is also offering clients a chance to win three months of free level 2 options data, providing greater insights into relevant markets.
Traders need to take part in a limited-time quiz and answer three questions correctly for an opportunity to win.
About Moomoo
Moomoo is an investment platform that offers trading opportunities on over 5000 stocks, options, ETFs and other assets.
Launched in 2018, the multi-regulated broker is overseen by trusted financial authorities, including the SEC, MAS and ASIC.
Moomoo normally processes new applications the same day and there is no minimum deposit.

Moomoo is an SEC-regulated app-based investment platform that offers a straightforward and affordable way to invest in Chinese, Hong Kong, Singaporean, Australian and US stocks, ETFs and other assets. Margin trading is available and the brand offers a zero-deposit account as well as several bonuses.