Litecoin Brokers & Exchanges
Litecoin brokers enable investors to speculate on one of the top cryptos by market cap. Due to its blockchain confirmation speeds, volatility and trading volumes, LTC is a popular digital asset among aspiring traders. To help you get started, we've listed the best Litecoin brokers and exchanges and provided tips for choosing between top platforms.
Litecoin Brokers & Exchanges
Forex.com boast a global reputation. Regulated in the UK, EU, US and Canada they offer a huge range of markets, not just forex, and offer tight spreads on a cutting edge platform.

Quotex offers a proprietary web platform that has digital options and trading signals.

IG-US offer spread betting, CFD and Forex trading across a range of markets. They are FCA regulated, boast a great trading app and have over 47 year track record of excellence.

Forex trading involves risk. Losses can exceed deposits
What Is Litecoin?
Litecoin was launched in 2011 as a peer-to-peer decentralised cryptocurrency. It's an open-source payment network so there are no governing authorities or central banks associated with the currency. The network can accommodate up to 84 million coins, with around 75% currently in circulation. The altcoin is used by individuals and corporations to purchase goods and services and to transfer funds.
Nicknamed 'the silver to Bitcoin's gold', it's one of the top 20 cryptocurrencies by market capitalisation with a value of more than $13.1 billion in 2021. Its low fees and 2.5-minute transaction speeds vs Bitcoin's average of 10 minutes has attracted both day traders and long-term investors.

How Litecoin Brokers & Exchanges Work
Litecoin brokers offer financial intermediary services for users who want to speculate on the price of the digital currency. Through derivatives, such as CFDs, clients are exposed to the price action of LTC without owning the tokens themselves. Litecoin exchanges, on the other hand, simply connect buyers and sellers through a straightforward online platform.
As the crypto market never sleeps, most Litecoin brokers and exchanges operate 24/7, 365 days a year, allowing traders to take long and short positions around the clock. But perhaps unsurprisingly, the tools, fees and reliability of platforms can vary significantly.
Comparing Litecoin Brokers
There are several important factors to consider when choosing between Litecoin exchanges. We've listed the key considerations below, however, it's worth doing your own due diligence and reading reviews to get the best deal.
Fees
Fees can fluctuate between Litecoin brokers, though charges tend to be based on a percentage of trading volumes. Ensure full transparency and check rates are competitive vs other brokers before opening a position. It's also worth keeping an eye out for other fees, including inactivity charges and costs for making deposits and withdrawals.
Assets
Leverage
Leveraged trading allows investors to maximise returns from price swings. This means traders can execute more complex and varied strategies.
Leverage rates on cryptos like Litecoin tend to be capped at 1:2 with EU-regulated platforms, though higher rates can be found if you open an account with an offshore brokerage. Litecoin brokers with higher leverage rates may suit those with less capital or experienced traders looking to take larger positions.
Spot
Litecoin brokers also act as intermediaries for buyers and sellers offering straightforward quotes for those looking to take ownership of individual tokens. Spot trading LTC is popular with beginners or investors taking longer-term buy and hold strategies. There are multiple reputable Litecoin exchanges offering spot products.
Pairings
The best Litecoin brokers offer popular products, such as CFDs, on a range of LTC pairings. For example, you may be able to trade Litecoin against other cryptos like Bitcoin and Ripple, in addition to trading it against fiat currencies, such as the US Dollar. In fact, the most popular pairing is LTC/USD.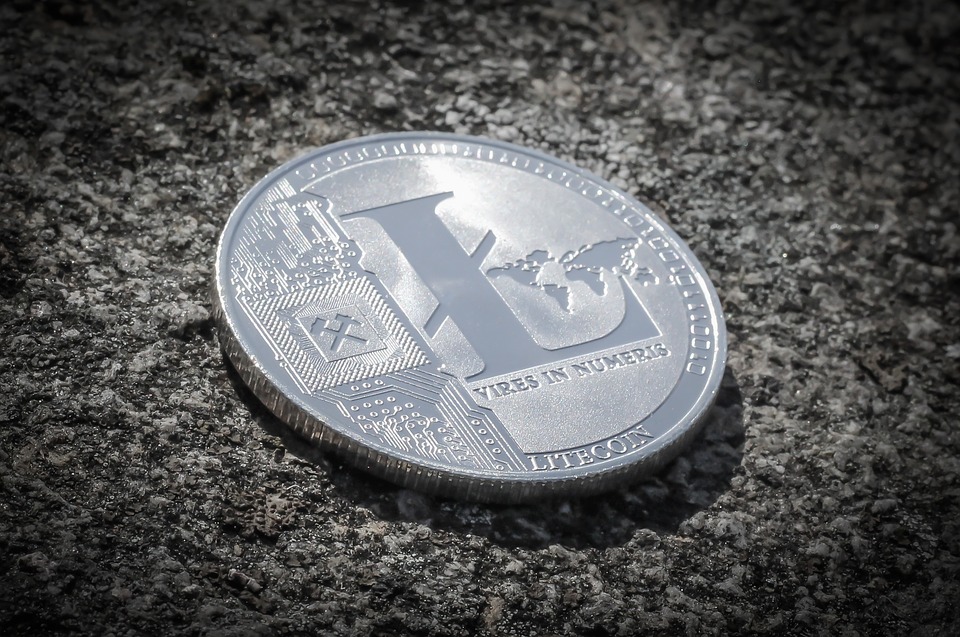 Regulation
Litecoin brokers that are regulated can help you avoid potential scams. Licensed exchanges generally have to follow any number of measures that aim to protect retail traders, from negative balance protection to limits on leverage rates. Of course, finding regulated brokers can prove challenging, especially when countries are taking different approaches to crypto trading. In particular, the US and China have signalled that they intend to crack down on retail crypto investing, including on Litecoin. Fortunately, there remains a decent number of licensed platforms on the market.
Deposits & Withdrawals
Brokerages that accept multiple payment options make it easier to buy and sell Litecoin. Popular deposit solutions include credit and debit cards, bank wire transfers, and PayPal. Some investors may want to fund their account using LTC, so check whether you can make crypto payments. Also take note of any deposit and withdrawal fees that may cut into profits.
The other thing to keep in mind is the minimum deposit requirement. Beginners may want to opt for Litecoin brokers with zero minimum deposit or a low $10 starting threshold.
Promos
Litecoin brokers may offer bonuses to entice new traders. These could be in the form of one-off no deposit welcome bonuses or ongoing loyalty programmes. But whilst these can be tempting, it's worth checking the small print before you sign-up. Often bonuses come with restrictions on how much you can withdraw and when.
Accounts
Litecoin cash brokers may offer a range of live accounts. Typically, the more you deposit the more competitive the fees are and the better access to advanced tools you get.
It's also worth checking for account opening times. Regulated providers may have KYC checks to complete which can take several days while other accounts you can get up and running within a few minutes.
Platforms
The investing platform is your gateway to the market. Whether that's the industry-recognised MT4 and MT5, or bespoke proprietary terminals, how intuitive and feature-rich the solution is will impact your user experience. Check for built-in technical indicators, interactive charts, and additional price analysis tools.
The top Litecoin exchanges also offer free mobile apps. Many crypto investors speculate on the markets from their mobile devices, offering 24/7 access all year round. The best apps are available on both iOS and Android devices.
Also note that Litecoin brokers offering a free demo account let you test drive a platform before you get started.
Tools
Leading LTC brokers provide additional tools such as educational resources and expert advisors. PrimeXTB, for example, offers powerful technical analysis software. Other services to look out for include social and copy trading tools, a VPS, and economic calendars. Most providers publish details of available tools on their website.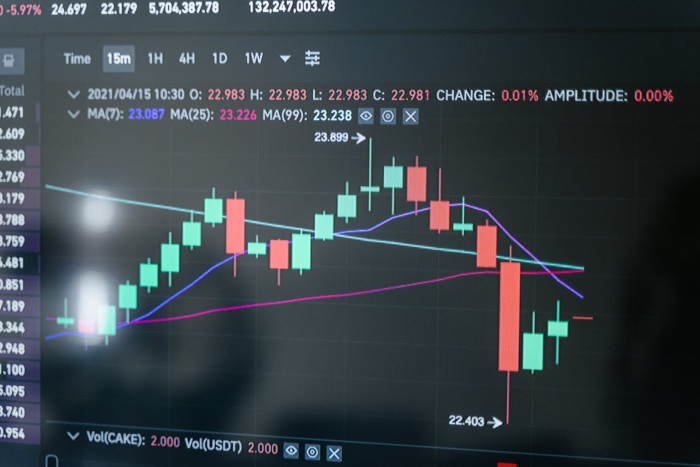 Customer Support
The best Litecoin platforms offer reliable customer support. As the digital currency market is open 24/7, we recommend finding a broker that offers customer assistance during the hours you plan to trade. The top platforms offer support via email, live chat and telephone. Interactive Brokers is a good example of a provider that offers support for Litecoin investors through a 24-hour multilingual telephone helpline.
Other Services
Some Litecoin brokers offer alternative investment opportunities in the popular crypto. For example, mining, lending and farming may provide potential opportunities to generate returns. As a result, it could be worth checking whether platforms offer the tools and training to get started earning through less traditional means.
Final Word On Litecoin Brokers
The best Litecoin brokers create a user-friendly trading environment for investors. The top exchanges also offer low fees, fast payments and competitive products. And with a growing number of scams online, it's important to read reviews and choose a trusted platform. Head to our table of top Litecoin brokers to get started today.
FAQ
What Is Litecoin's Ticker Symbol On A Broker's Platform?
You can find Litecoin under the ticker symbol LTC. Most brokers and exchanges include Litecoin in their list of top 20 cryptos by trading volume.
What Are Litecoin Brokers?
Litecoin brokers are online firms that offer a means of speculating on the future price of the popular cryptocurrency. This could be through spot transactions or derivative products such as CFDs.
When Can I Trade Litecoin With A Broker?
The crypto market is open 24/7, 365 days a year. This is welcome news for those with busy day jobs as it means Litecoin can be traded in the evenings and on weekends. It's worth finding Litecoin brokers with customer support teams that are open during the hours you plan to be active.
How Do I Know Which Litecoin Brokers Are Best?
Consider transaction fees, educational resources, analysis tools, payment methods and regulatory oversight when looking for Litecoin exchanges. Platforms that have been operational for several years and with positive reviews are a good place to start.
Should I Use A Regulated Litecoin Broker?
Many countries are still working to introduce regulations to govern the trading of cryptocurrencies like Litecoin. With that said, some Litecoin brokers are regulated by reputable agencies, such as the CySEC or the FCA. Where possible, we recommend opening an account with a licensed provider as it provides additional protections for retail traders.
Can I Trade CFDs On Litecoin?
Yes, a number of brokers offer contracts for difference on Litecoin. CFDs allow traders to take a position on the future price of the crypto without owning the token itself. See our ranking of the top Litecoin brokers, including those that offer CFDs.