Google Wallet Brokers 2022 - Which Brokers Accept Google Wallet?
Google Wallet, formerly Google Pay, is a popular digital wallet. It offers fast and secure payments with low fees and is free to download onto Apple and Android devices. The wallet is used by many active investors, favored for its flexibility and widespread integration with trading brokers. In this review, we evaluate what Google Wallet has to offer retail traders, from deposits and withdrawal fees to payment limits and security. We also list the best trading brokers that accept Google Wallet deposits in 2022.
About Google Wallet
Google Wallet is a mobile payment app most popular amongst Android users. Consumers can link their debit, credit, loyalty, and gift cards to the digital wallet in just a few clicks. Using near field connections (NFC) technology, it enables quick, contactless payments wherever you are. Card information is also always encrypted.
Since the product first launched in 2011, in an attempt to limit losing customers to competitor wallets available on devices such as the iPhone or Samsung Galaxy Watch, its userbase has grown rapidly. In 2018, it had over 39 million customers, by 2021 over 100 million, and growth is expected to continue into 2022 and beyond.
It is not hard to see the brand is one of the most widely used digital wallets around the world. When compared to its competitors, Apple Pay, PayPal and Samsung Pay, it offer an equally convenient experience.
Google Wallet is supported by a long list of major banks, including NatWest, Barclays, Halifax, and Lloyds Banking Group, as well as newer fintechs such as Monzo and Revolut. It is already used by many on retail websites and in-store, with its presence at online brokerages also growing.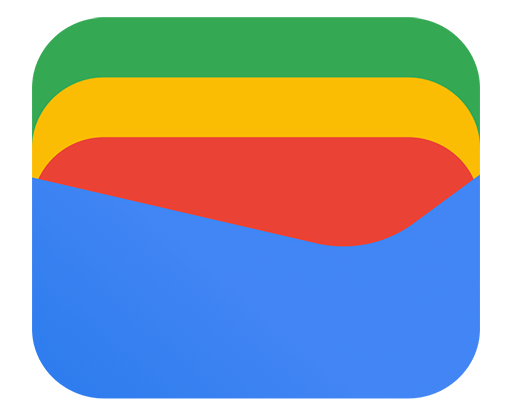 History
Google Wallet went live in 2011. However, the first iteration was fairly restrictive. It was only compatible with a select few devices and users were required to sign up for a Google Prepaid Card or MasterCard account. In short, it was a pain to use.
In 2015, Google Wallet was succeeded by Android Pay. The new service was much more user-friendly but just three years later, it was rebranded again – Google Wallet was merged with Android Pay to create Google Pay.
Over the following years, there were many more redesigns including the short-lived Google Pay Send. But in 2022, Google announced the return of Google Wallet.
To make things even more confusing, some places such as India will continue to use Google Pay. And if you are in the US, both Google Wallet and Pay are available to use. However, for most, including traders in the UK, Mexico, Japan, Australia, Hong Kong, and France, Google Wallet has been rolled out.
Fees
Google Wallet is a free app available to download from the Google Play and Apple App stores. There are no fees charged when using debit cards or when you transfer money to other accounts. However, credit card users will pay a 2.9% fee on each transaction. The merchant will also be charged a fee for the authorization of a credit card transaction, which may be passed onto the trader.
Brokers do not make a "commission" on Google Wallet transfers, however they may choose to add additional processing fees. With that said, the top trading platforms that accept Google Wallet deposits and withdrawals do not charge a payment fee.
Speed
Payments are typically quick but can vary somewhat depending on the method used:
A Google Wallet balance transfer is usually instant
For debit card payments, processing can be fast but may take up to a maximum of 24 hours
Credit card payments such as Amex and bank account transfers can take up to 3-5 business days to update
Refunds can take up to 10 working days. Contact customer service if the refund time exceeds this.
Note: Some brokers require additional payment processing times which can delay transfers. However, most trading brokerages offer near-instant deposits with Google Pay / Google Wallet.
Security
Adding A Card
Adding a card to the Google Wallet is simple and secure. Users will receive a verification code which will be sent by email, text, phone, or via a banking app. Alternatively, you can reach the customer care service via email, online, or via a toll-free UK helpline number. All cards are given a virtual card number (via encryption) which ensures your card details are not shared with merchants.
If verification is not working or is declined, ensure you have selected the right contact number and email address.
Deposits
There are additional security measures in place to protect deposits and withdrawals. Quick access to the app requires identity confirmation via a 4 or 6 digit pin, password, pattern, or fingerprint. Without this, the login process won't work and users will receive an error message. Payments cannot be made without unlocking the home screen and there is no shortcut around this.
Trading brokers may also add additional security measures that users will need to comply with to make deposits and withdrawals. For more information on measures implemented by your broker, visit their website or our reviews.
Emergencies
There are also a number of security protocols in the APK (Android application package). If your device is lost or stolen, you can remotely lock or wipe your device using the Android Device Manager settings from another device.
Although there is no contactless transaction limit, users can check for fraudulent activity by reviewing receipts, merchant ID, and the merchant's registered address under Payment History.
How To Use
Check For A Demo Account
Whichever digital wallet you are using, check the broker's website for a demo account before committing funds. Here you can test your trading skills without risking money. Demo accounts are usually quick and simple to set up and do not require users to commit to a contract.
Add Funds To Your Card
Google Wallet connects directly to the cards that have been added. If using debit cards or PayPal to finance your position, you will need to ensure the accounts have sufficient funds to trade.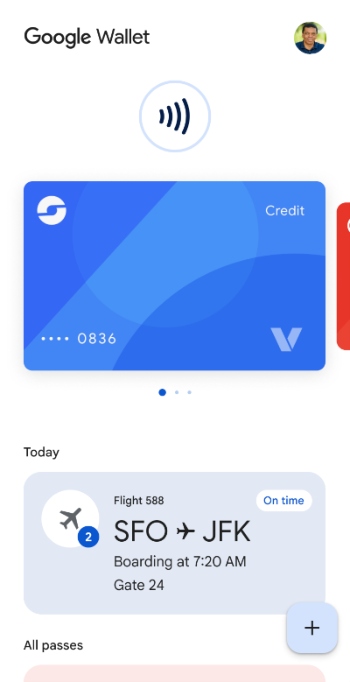 Select Your Card
The process to add, update, delete or remove a card is straightforward. Click on the Google Wallet logo and open the app. Here you can add a credit/debit card or link to your PayPal account. Cards can be added by taking a photo or manually adding the information.
All new payment methods will need to pass the verification process explained above. If that doesn't work, there are a number of tutorials that have been uploaded on YouTube to help customers or alternatively, get in touch with the customer service team.
Deposit Into Your Account
As detailed above, deposit processing times will depend on the payment method chosen. Further delays may also occur depending on the broker's processing times for deposits and withdrawals. Some brokerages may offer rewards or bonuses when depositing so check the brand's website for any promotions when signing up.
Although there are no minimum or maximum transaction limits, brokers may restrict the amount traders can deposit or withdraw.
Pros Of Trading With Google Wallet
Now you know how it works, we have summarised the key benefits of Google Wallet brokers:
Secure
Free to download
Range of support options to help resolve issues
Supported by many UK, US, and international banks
No fees applicable for debit cards and gift cards are also supported
Payment method already integrated in popular sectors such as online trading
Available on most iOS and Android devices, for example, Samsung and Huawei
Cons Of Trading With Google Wallet
There are a few but important drawbacks to appreciate when using Google Wallet for trading:
Slower processing times vs Apple Pay
Charges apply when using credit cards
A finite number of trading brokers currently accept it as a deposit and withdrawal method
Only fiat currencies can be stored. For the time being, cryptocurrencies are not supported
Is Google Wallet A Good Choice For Traders?
Google Wallet, formerly Google Pay, provides robust payment security, high-level support and flexibility to its customers. However, despite wide integration outside of investing, the number of brokers currently accepting this form of payment is limited with trading platforms preferring to take deposits directly from debit and credit cards.
We anticipate the popularity of Google Wallet to rise over the next few years. Already, we are seeing some of the best brokers integrate more digital wallet solutions to meet the needs of traders. The ability to store cryptocurrencies is something that could also offer real value to traders. Although not currently available, in January 2022, Google announced partnerships with Coinbase, Gemini and BitPay. It seems that cryptos are on the radar so it will be interesting to see how things develop.
Use our list of brokers that accept Google Wallet deposits to start trading.
FAQ
Is Google Wallet The Same As Google Pay?
Essentially, yes, with some improvements. Google Wallet was formerly Google Pay. Over the years, the service has rebranded but its functionality remains largely the same.
Is Google Wallet Safe?
Yes, Google Wallet is relatively safe. Access is only granted to users once they have confirmed the correct pin, passcode, or fingerprint. Without this, payments will not be processed. The top trading brokers also follow robust security measures.
Is Google Wallet Free?
Google Wallet is free to download from relevant app stores. Furthermore, there are no activity fees, however, charges are applied to credit card payments. Please also note that brokers, or third parties, may add processing fees. For more information, visit the merchant's website.
Is Google Wallet On iPhone?
Yes, the Google Wallet is available to download to most Apple devices including iPhones. Google provides an in-depth online guide to help Apple users set up and make payments, including deposits to trading accounts.
Is Google Wallet International?
Google Wallet is used by millions worldwide in countries such as the UK, US, India, and Japan. It is widely accepted across sectors including shopping, transport and personal finance. Despite its international growth, Google is still working on increasing its accessibility in other countries such as Zambia and Zimbabwe.