Apple Pay Brokers 2021 - Which Brokers Accept Apple Pay?
Apple Pay is a low-cost, fast and secure payment gateway already used by millions for retail shopping. It's also emerging as a popular deposit and withdrawal method among trading brokers. A majority of banks support the use of Apple Pay increasing its popularity and the process of updating cards is straightforward. Our Apple Pay review will cover this process, the benefits and drawbacks of making trading deposits, as well as how to get set up.
Apple Pay Brokers


eToro is a multi-asset platform which offers both investing in stocks and cryptoassets, as well as trading CFDs.
eToro is a multi-asset platform which offers both investing in stocks and cryptoassets, as well as trading CFDs.


IB Boast a huge market share of global trading. With a minimum deposit of $10,000 however, they remain an option for larger traders only.
IB Boast a huge market share of global trading. With a minimum deposit of $10,000 however, they remain an option for larger traders only.


One of the largest discount brokers in the US, with a fixed trading commission and access to a large array of trading products and securities
One of the largest discount brokers in the US, with a fixed trading commission and access to a large array of trading products and securities
Apple Pay Overview
Apple Pay is a digital wallet that allows contactless payments using near-field communications (NFC) technology. Users can store their debit or credit card information on Apple Pay and can access their funds by clicking on the wallet app logo. Payments can be made on all iPhone, iPad, Mac, and Apple Watch devices (list of compatible devices provided below).
The Apple Pay equivalent for Android is Google Pay however when we compare Apple Pay vs competitors such as Google Pay and PayPal, the former's 2020 market share was much greater at 34%. As a result, a number of online trading brokers are beginning to offer Apple Pay deposits and withdrawals.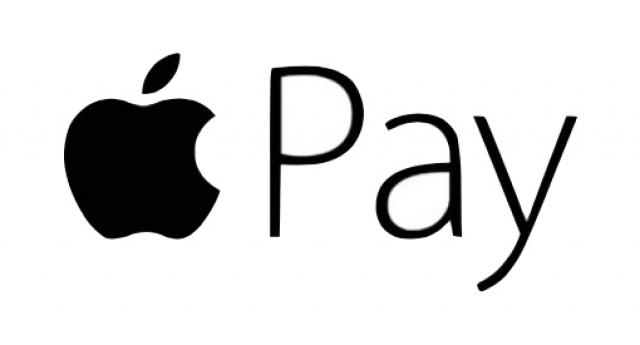 The US Apple Pay launch was in 2014 and was rolled out internationally a year later. In September 2020, there were over 500 million users worldwide with that number expected to continue to grow in 2021. Apple Pay is accepted by millions of retailers worldwide, with key players including Amazon, Tesco, eBay, Uber (including Uber Eats), Zara, and KFC. In addition, an increasing number of brokers are accepting Apple Pay deposits.
Fees
The payment solution is supported by several US, UK and global banks including HSBC, Yorkshire Bank, and Barclays. These banks charge no fees for using the Apple wallet. The only applicable fees are if a credit or debit card charges a transaction fee. In addition, a 3% transfer fee occurs when transferring money from Apple Pay to a credit card.
Typically, brokers do not charge for depositing and withdrawing with Apple Pay except Trading212 who charges 0.7% on deposits less than £2,000. Other brokers such as FreeTrade and TD Ameritrade do not charge to deposit. As Apple Pay continues to be accepted by other brokers, fee policies may change.
Speed
The process for adding a credit or debit card to Apple Pay usually takes a few minutes. The process is detailed in the selection below. Payments with Apple Pay are typically instant. Traders on mobile apps will be able to link their Apple Pay to their trading account with a click of a button. Processing time for refunds typically depend on the broker or merchant's refund policy.
Privacy & Security
Apple Pay security protocols guarantee stronger buyer protection compared to using traditional plastic cards. When adding new cards to your Apple wallet users must go through a verification process to reduce the risk of scams. Traders will be required to provide a contact number where they will receive a verification code either via text or iMessage (this won't work with a limited signal). If there is an error with the code or your phone number is invalid then the payment method will be declined. Customers can ring an Apple help number to arrange a verification call back with your bank or contact customer service online via a support email address. Apple won't add a new card to your wallet without completing these security checks.
The login process for Apple Pay is also very secure. When clicking on the Apple icon, users can pass face ID for quick access or enter a passcode if the device is setup without face ID or it is not working. The wallet's drop-down list securely stores recent transaction history and monthly subscriptions but does not share card information with merchants.
If your device is stolen or lost, payments can be stopped by logging into your iCloud account or putting it in lost mode. Apple Pay permits a contactless transaction spending limit above £45 in the UK, for example (which is the maximum for contactless card payments), however these transactions cannot be approved without face ID.
Note: Apply Pay users also benefit from Stripe functionality such as APIs. It's also worth considering the security protocols and safety measures used by your trading broker.
How To Use Apple Pay For Deposits & Withdrawals
Make Sure Your Card Has Funds
Apple Pay doesn't hold any money as it links directly to your debit and credit cards. Therefore, linked cards must have funds in them before depositing into a trading account.
Add Your Card To Apple Pay
Apple Pay serves as a digital wallet for all your credit and debit cards. Before you can deposit into your trading account you need to add a card to Apple Pay. This can be done by scanning or manually inputting your card number. All traditional bank cards are accepted as well as Monzo and Revolut. The wallet provides a shortcut to remove a card, set a default card, or update card info.
Deposit Your Funds
Once your cards have been added and verified (via the verification process described above) you are ready to deposit into your account. Most Apple Pay deposits and withdrawals are instant however, specific broker processing times may vary so check the company's website. Deposits and withdrawals can be made either on broker websites (on a Macbook) or a mobile app.
Outside of the standard Apple Pay guidelines, brokers may require additional information or further identification before you can fund your account. There may also be minimum and maximum amounts traders can deposit or withdraw at online brokers.
Note: Most brokers offer a demo account that traders can utilise before putting their capital at risk.
Pros Of Trading With Apple Pay
There are many benefits to using Apple Pay, these include:
No fees charged
Automatically installed for free on Apple devices
Deposits and withdrawals are instant but may be subject to broker processing times
Highly secure with multi-level verification process including face ID for each transaction
Payment method already accepted by millions of merchants outside of financial services
If buying cryptos such as Bitcoin (BTC) or Ripple (XRP), Apple Pay is accepted on Coinmama
Cashback with Apple Pay is available if traders sign up to the Apple Card for Apple-related purchases
Most traditional banks support Apple Pay as well as newer banks such as Monzo with no payment plan required
Cons Of Trading With Apple Pay
There are a few Apple Pay drawbacks, these include:
Not available to traders with Android devices
Although increasing, trading brokers that accept Apple Pay are still relatively limited
Traders in India and Zimbabwe cannot use the payment method. Qatar only recently began accepting payments
List Of Compatible Devices
The following iPhone models come with Apple Pay:
iPhone 6, 6s, 6 Plus, 6s Plus
iPhone SE
iPhone 7, 7 Plus
iPhone 8, 8 Plus
iPhone X, XR, XS, XS Max
iPhone 11, 11 Pro, 11 Pro Max
iPhone 12 mini, 12, 12 Pro, 12 Pro Max
Apple Pay is also available on iPad, iPad Pro, iPad Air, iPad, and iPad mini models as well the Apple Watch Series 1 and 2 and Macbook models with touch ID.
Is Apple Pay A Good Choice For Traders?
Apple Pay offers a cheap, quick and straightforward deposit and withdrawal method for traders. It also provides users with a high level of security at various points of the payment process. One key drawback of using Apple Pay is its limited integration with brokers. Only a select few brokerages accept Apple Pay deposits, though there is an expectation that this will increase.
FAQ
Is Apple Pay Safe And Secure?
Yes, Apple has a built-in level of security at each stage of the transaction. This includes the login process, adding a new card, and at the point of paying or making deposits.
Is Apple Pay Limitless?
Apple Pay payments are unlimited however brokers may cap the maximum amount that can be deposited or withdrawn. In addition, a broker may limit the number of transactions that can be requested over a specific period.
Is Apple Pay Free?
Apple Pay is completely free and comes installed on most Apple devices (list of compatible devices above). No fees are applicable except for those related to debit or credit card charges. Most brokers offer free Apple Pay deposits.
Is Apple Pay A Digital Wallet?
Yes, Apple Pay is a digital wallet. It can store several cards for quick access when making payments. No physical cards need to be present and card information is encrypted.
Is Apple Pay Safer Than Paypal?
Apple and PayPal both have different approaches to security. Apple Pay provides a digital wallet by integrating a multi-layered security system, whereas PayPal stores card information in a digital vault. It is thought that both of these options are safer than credit or debit cards.