Forex Trading In South Africa
Forex trading in South Africa offers a lucrative and legal method to speculate on the foreign exchange market. With an estimated daily turnover of more than 6.6 trillion USD, this massive market can be tapped by professional forex traders and beginners starting out. So, if you are tired of 9-5 jobs and are wondering how forex trading in South Africa works, this guide is just what you need. We explain how to start trading forex in South Africa, the best platforms, tax implications, where to study and more.
Forex Brokers In South Africa
We have reviewed over 450 brokers and identified these as the top 3 forex brokers for traders in South Africa:
The Best Forex Brokers in South Africa
How Does Forex Trading In South Africa Work?
Forex traders in South Africa can make money by predicting price movements in currency pairs. FX prices are constantly changing and this market volatility allows some traders to generate substantial profits, with some even becoming millionaires.
Prices are quoted in pairs since traders will simultaneously sell one currency and buy another. For example, in the ZAR/USD pair, the ZAR (the Rand) is the base currency and the US Dollar is the quote currency. If the pair's ask price is 0.0694, you will get that many USD for 1 Rand.
Forex trading in South Africa yields slim profit margins so making big returns can require a serious amount of capital. The top 10 richest forex traders in 2023 all stake large investments, amplifying the risk but also the rewards, so they can enjoy lavish lifestyles. If you hope to break into the top 5 best and richest forex millionaires, or even reach number 1, you will need to accrue the capital to back up your ambitions. Do not worry if you do not have a lot right now, as all the youngest successful forex traders had to start somewhere; it just takes time and dedication.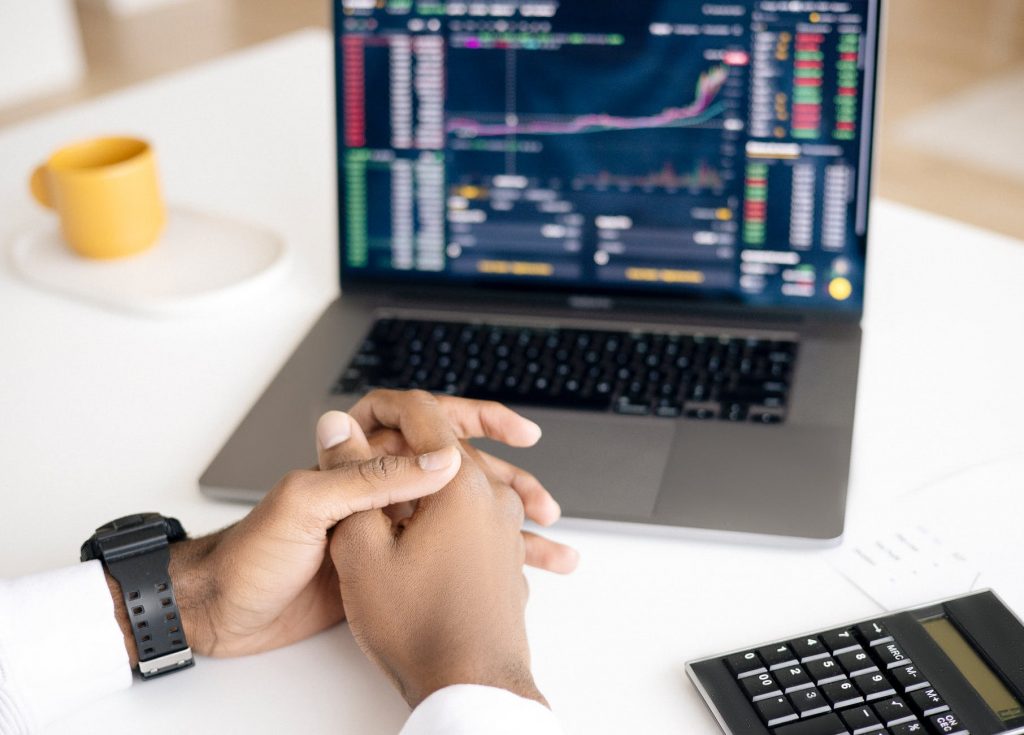 There are three different markets available when forex trading in South Africa:
Spot: The physical exchange of a currency pair, which takes place at the exact point the trade is settled (i.e., on the spot)
Forward: A contract is agreed to buy or sell a set amount of a currency at a specified price, to be settled either at a set date in the future or within a range of dates.
Future: A contract is agreed to buy or sell a set amount of currency at a set price and date. This contract is legally binding, unlike forwards.
Popular Forex Pairs In South Africa
The forex markets contain a huge number of currency pairs, with most brokers in Johannesburg and throughout South Africa supporting trading in many of them. There are three classifications of pairs when forex trading in South Africa: majors, minors and exotics. Major pairs always include one of the top seven global currencies paired with the USD, the leading one, and are traded in the largest volumes, featuring the lowest spreads and trading costs.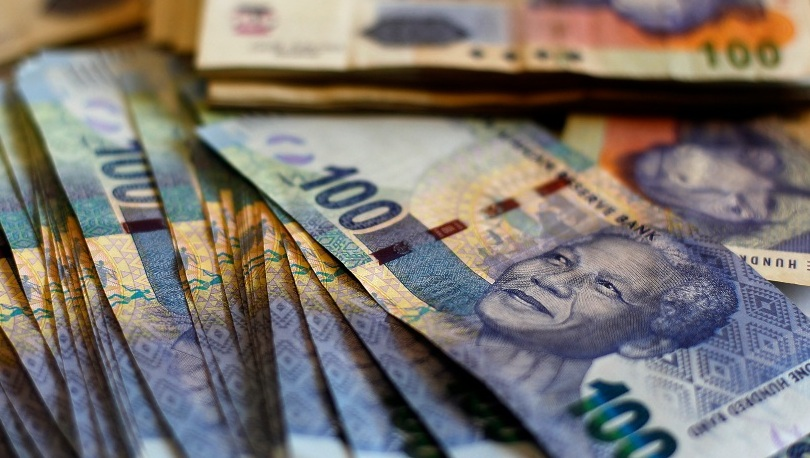 Minor FX pairs are other pairings among the top currencies not involving the US Dollar. These generally have wider spreads and are less volatile markets. Exotic pairs feature the largest spreads and highest risks. They are usually borne from emerging or developing markets with unstable currencies.
Forex Trading Hours In South Africa
Forex trading in South Africa can be conducted almost 24 hours a day, 5 days a week. The foreign exchange market closes in South Africa at 23:00 SAST on Fridays and reopens at 23:00 SAST on Sundays. There is also a brief market close for rollover at 23:00 SAST every day.
Generally, the best and most liquid time for forex trading in South Africa is between 10:00 and 16:00 SAST. The London session opens at 10:00 SAST, and 16:00 SAST is one hour into the US session, while the Tokyo session is also within this range. Trading between these sessions allows you to catch important economic news releases from companies that can have a large impact on exchange rates.
Pros Of Forex Trading In South Africa
Freedom to work whenever and wherever without the need for offices
Most trading accounts favour South African investors
Strong global financial position and currency
Many suitable analysis options
Effective regulations
Risks Of Forex Trading In South Africa
The price determination process is very complex
The market can be extremely volatile
The risks are high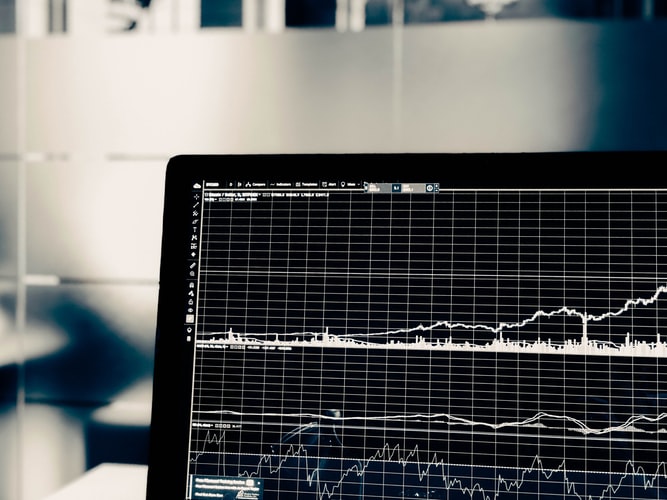 How To Start Forex Trading In South Africa
This step-by-step guide explains how beginners can get started trading forex in South Africa.
Register For an Account
Before you can begin forex trading in South Africa, you'll probably want to sign up for an account with an FSCA licensed broker. Making the right choice is vital for your success, so, here are some things to look out for when selecting a provider:
Minimum deposit: Especially crucial for beginners, minimum deposit limits at some firms can let you begin trading with as little as just $1, while others may produce a barrier of up to $10,000.
Trading platform: Different platforms can have a massive effect on your experience forex trading in South Africa. Platforms vary in ease of use, analysis options, automated trading support, charting types and accessibility.
Asset range: Perhaps most importantly, if a brokerage does not provide trading for the currency pair you wish to speculate on, you could waste time and money. So, be sure your favourite pairs are supported.
Leverage rates: Some providers will allow you to borrow a certain amount of money to make larger investments. If you wish to increase your market exposure and trade sizes, look for platforms with margin trading options. Be careful though, as leverage can magnify your losses.
Bonus programs: Many companies offer promotional programs where traders can multiply their deposits simply by opening an account.
Mobile trading: The ability to trade on the go might be important for some traders, in which case a firm offering forex trading in South Africa on a mobile app (APK or iOS) for download on a smartphone or tablet could be a must-have. Some of the most used apps are the MT4 and MT5 mobile trading platforms.
Additional features: Some South African platforms will offer extra tools and useful features, like forex trading signals or robots for automated trading. Other useful tools include economic calendars, account managers, online calculators and market analysis.
Reviews: Make sure you take time to read reviews and testimonials on independent platforms. These can give accurate representations of what forex trading in South Africa is like through a particular provider, including whether it is legit.
Customer service: It is important that you can get in touch with your provider if you are having issues, especially when your money is on the line. Look for a clear range of contact details and active hours that align with your trading intentions for the best support.
Choose A Currency Pair
There are many currency pairs to choose from when forex trading in South Africa. For beginners, starting with a major pair brings good liquidity and low trading costs.
Take A Position
Once you have decided on a currency pair, analyse the market to determine whether to buy or sell. For example, are there any important events coming up that will affect the price of these currencies?
If you think the base currency will rise against the quote currency, you should buy. If you think the opposite will happen, sell.
Implement Risk Management
Controlling your level of risk is vital to protect your capital and profits when forex trading in South Africa. To minimise potential damage, set stop-losses to automatically close a position when the price hits a certain point. Use a stop-limit to exit a trade when profits reach a certain level.
Monitor & Close
While on your platform, you can monitor your trade in the 'open position' area. When you are ready to finish the trade, you simply need to select 'close'. Following this, any profits or losses will be credited to or debited from your account.
Forex Trading Regulations In South Africa
When forex trading in South Africa first began 16 years ago, there were no regulations, which led to millions of Rands in losses due to scams and many traders and providers being arrested. As a result, a robust set of regulations have been established to ensure the market is safer. One requirement for clients is that they must trade through registered brokers or companies that meet all the regulatory requirements.
In South Africa, the forex trading regulations are set by the FSCA (Financial Service Conduct Authority). They help ensure that illegal activity doesn't take place on the parts of both traders and brokers.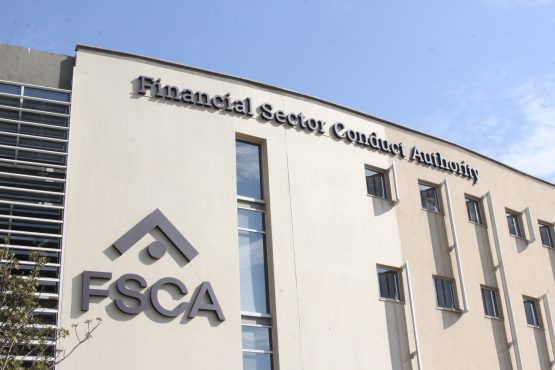 The other financial regulatory body in South Africa is their PA (Prudential Authority), which monitors finance-related entities (not including banks) and whose main job is to regulate financial institutions (not standard banks).
Forex Trading Taxes In South Africa
As with most sources of income, you must pay tax on any profits made from forex trading in South Africa. The rate of tax is dependent upon the amount of profit you are making, in addition to income from other sources, like a regular job.
If you play your cards right, and forex trading in South Africa starts paying out for you, be sure to declare all your profits. Otherwise, Tito Mboweni, the minister of finance, could soon be after you.
Education
The most successful forex traders are those who are constantly learning and trying to educate themselves. You can attend free online courses and workshops or lessons and classes in local schools, colleges and universities to work on your forex trading success. Alternatively, there are lots of books about forex trading in South Africa, both physical and in PDF form, that you can purchase.
However, one of the easiest and cheapest ways to educate yourself is through videos on websites like YouTube. Online mentors run academies where they post a huge variety of training and tips, including helpful demos that can be useful for beginners.
YouTube is also an ideal place to search for reviews on anything from the top 10 trading platforms to the best companies and brokers in South Africa.
Traders that are keen to connect and share tips with like-minded people can join forums online and groups on Facebook. These pages allow members to talk about their experiences and help others to grow and develop in the forex trading world.
Final Word On Forex Trading In South Africa
Forex trading in South Africa gives access to the world's largest speculative financial market. There are many trading platforms and online training resources to support both beginner and experienced investors. A strong currency combined with rigorous regulation makes South Africa an effective and relatively secure place to begin your forex trading journey.
FAQs
What Is Forex Trading In South Africa?
Forex traders in South Africa try to predict price changes between currencies to generate profits. This is done by buying or selling currencies when you believe the price will change, then doing the opposite after a profit has been made.
How Do I Get Into Forex Trading In South Africa?
Simply register online with a licensed platform of your choice. Once you have signed in, deposit funds, conduct price analysis and open a position when you see fit. Speculating on the foreign exchange markets can be done by male and female investors; everyone might have the ability to join the top 10 or even 5 richest forex trading millionaires in South Africa in 2023.
Is Online Forex Trading Illegal In South Africa?
Individual forex trading is legal in South Africa and the Financial Service Conduct Authority (FSCA) regulates the forex market. Companies must obtain a license from the FSCA if they wish to sign up retail clients.
Is Forex Trading Taxable In South Africa?
South African traders must pay tax on both their trading profits and any other income sources. So, if you plan to become one of the top five richest forex traders in South Africa, you must take tax into account. Speak to a local advisor for guidance.
How Much Do You Need To Start Forex Trading In South Africa?
There is no set minimum amount required to start forex trading in South Africa, it varies between providers. Some platforms will allow you to begin forex trading with a deposit as low as $1.
Where Can I Learn About Forex Trading In South Africa?
There is a wealth of free online forex trading courses in South Africa; you can join an online university or academy, or learn from trading YouTube channels, books, PDFs and forums. Many of these will let you learn from some of the richest traders in South Africa in 2023 with seriously high net worths.
Recommended Reading