The Deutsche Boerse trading group (written in German as Deutsche Börse) is a joint-stock company and market organiser for the trading of shares and other securities. Deutsche Börse has over 700 listed companies with a combined market capitalisation of EUR 1.4 trillion. This page will cover what Deutsche Börse markets are available to trade on and how to get started. We have also compiled a list of the best brokers for Deutsche Boerse trading below.
History
Deutsche Börse AG, or the Deutsche Börse Group, was founded in 1993 and has its headquarters in Frankfurt. As well as their address in Eschborn, just outside Frankfurt's city limits, the company also has locations in Spain, Luxembourg, Zurich and Prague, as well as offices in New York, Chicago, London, Paris, Beijing, Hong Kong, Singapore and Dubai under various names, including Deutsche Börse Systems Inc and Clearstream. The company has over 3,000 employees and there are people with internships, jobs and careers with the Deutsche Boerse group all over the world. A Deutsche Boerse trading centre salary ranges from EUR 25,000 for an intern or trainee to over EUR 100,000 for senior roles, according to LinkedIn.
Deutsche Börse AG operates the Frankfurt Stock Exchange (FWB Frankfurter Wertpapierbörse), which is the largest stock exchange in Germany and one of the largest trading centres for securities in the world. Eschborn is also home to Deutsche Boerse trading subsidiaries Eurex, Eurex Clearing, Clearstream Banking AG and Qontigo. In 1999, Deutsche Börse launched Xetra, a fully electronic trading platform operated by the Frankfurt Stock Exchange. Deutsche Börse has since become a leader in trading technologies, with the 2013 migration of Xetra, Eurex and other exchanges to the Deutsche Börse T7 trading architecture. Moreover, Deutsche Börse recently became a majority shareholder of Quantitative Brokers, an independent analytics and algorithms company, further enhancing their technological services.
Deutsche Boerse trading company has attempted a few mergers in the past, most notably the NYSE Euronext merger. In 2008 it was reported that Deutsche Börse was in talks to join with NYSE Euronext (the company formed from the merger of the New York Stock Exchange and Euronext). This would have created the largest stock exchange in the world. Although approved in the United States, the merger was blocked in 2012 by the European Commission on grounds it would create a de facto monopoly.

In 2014, Deutsche Börse joined the UN's Sustainable Stock Exchanges Initiative, which aims to improve post trade transparency and commitment to environmental, social and corporate governance issues.
Deutsche Boerse's former CEO, Carsten Kengeter, has been implicated in illegal cases of insider trading. Although charges were dropped, the company were landed with some hefty fines. He was replaced as CEO in 2018.
In April 2021, Deutsche Boerse trading centre said it would delist the American cryptocurrency broker, Coinbase, from Xetra and the Frankfurt Stock Exchange. As reported by Reuters, this is due to an exchange of incorrect data by the US broker, who says was an "administrative error".
Deutsche Boerse Trading Group is a huge sponsor of contemporary photography. The Art Collection Deutsche Börse Foundation comprises over 900 works. In 2005, the company became the sponsor of the annually awarded Deutsche Börse Photography Prize of the Photographers' Gallery in London, which promotes the work of contemporary photographers.
Interestingly, shares and bonds for Deutsche Boerse Group are also listed in the Frankfurt stock exchange. You can trade them as with any other equity and you can visit the Deutsche Börse investors relations website for more information on annual figures and financial reports.
As of 2021, the Frankfurt Stock Exchange, operated by the Deutsche Boerse trading firm, is one of the few exchanges that still has a trading floor. On this trading floor, Xetra Frankfurt Specialists sit at traders' desks and trade in person with exchange traders and independent brokers. However, trading floors are quickly losing relevance all over the world and over 90% of Deutsche Boerse trades happen electronically on Xetra.
What Is The DAX Index?
The Deutscher Aktien Index (DAX) will track the performance of the 40 largest and most liquid German companies that trade on the Frankfurt Exchange. The DAX 40 has replaced the DAX 30, which represented the 30 largest companies in Germany from July 1988 to September 2021.
The prices of the DAX Index are calculated through Xetra, which is the electronic venue for Deutsche Boerse trading. In July 2021, Deutsche Börse's cash markets generated a turnover of €143 billion. €115.7 billion of this was traded through Xetra, which means on average €5.3 billion is traded there daily.
In October 2020, Qontigo licensed the DAX 50 ESG Index, which monitors the fifty largest and most liquid German stocks that have satisfactory performance based on environmental, social and governance criteria. Furthermore, these stocks have exclusionary screening for involvement with controversial weapons, tobacco production, thermal coal, nuclear power and military contracting.
The DAX indices provide several stocks that may be of interest to traders because of their volatility and high trading volume. These include Adidas, BMW, Volkswagen Group and Deutsche Bank. In 2020, Deutsche Boerse trading removed payments company Wirecard (WDIG.DE) after an accounting scandal rendered the firm insolvent.
Deutsche Boerse Trading Hours
As with most exchanges, the trading days for Deutsche Börse Xetra and Börse Frankfurt are Monday to Friday. However, some national and religious holidays are non-trading days. In 2021, non-trading days at the Frankfurt Stock Exchange included Christmas Eve (24/12) and New Year's Eve (31/12). You can check the Deutsche Börse trading calendar on their website to see when trading holidays are scheduled.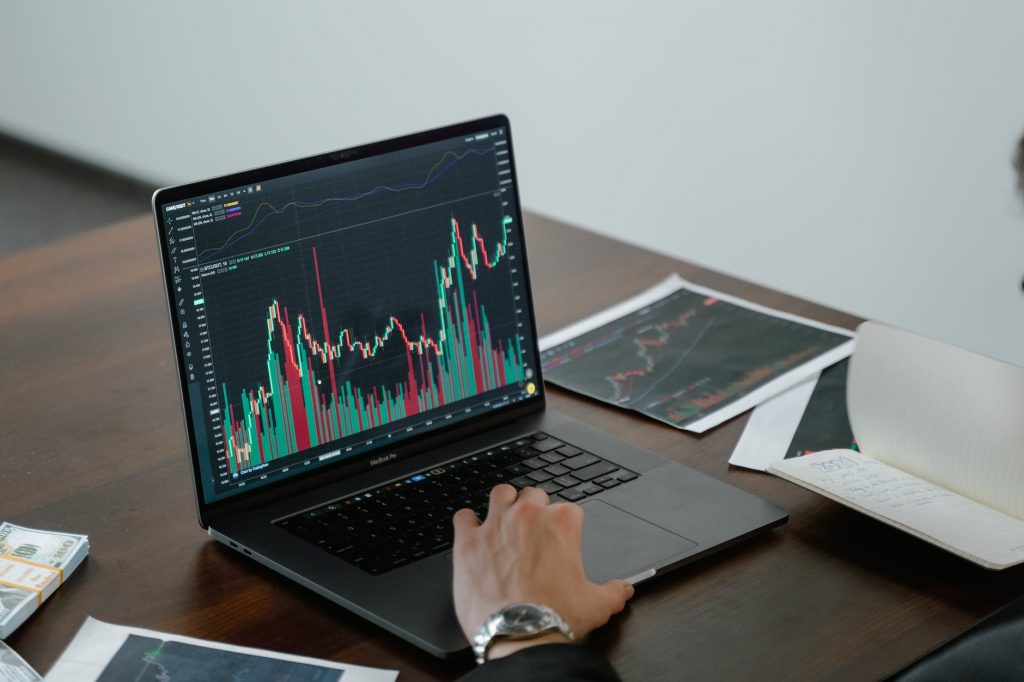 Deutsche Börse Xetra, which has the ticker XETR, is open Monday to Friday from 09:00 to 17:30 Central European Time (CET). The Pre-Trading Session is from 07:30 to 08:50 CET and the Post-Trading Session is from 17:35 to 20:30 CET. Investing in Post-Trading hours can be risky, as there is less transparency and liquidity during this session.
Deutsche Boerse trading hours for Frankfurt are from 08:00 until 20:00 CET, though this can vary for particular products. For example, opening hours for structured products are 08:00 until 2200 CET and 08:00 to 17:30 CET for bonds.
Occasionally, Deutsche Börse may announce a trading halt due to a technical glitch or strong volatility from economic uncertainty. Your broker should notify you of this before the halt starts.
How To Begin Deutsche Börse Trading
Finding A Broker
Before you can begin Deutsche Boerse trading, you will need to find a broker. Here is a quick guide on what to look out for in a top Deutsche Boerse broker for trading with DAX, Xetra or Börse Frankfurt.
Fees: If you are frequently opening positions on a Deutsche Boerse trading index, such as the DAX 40, wide spreads and commissions will eat away at your profits. It is important to find a broker with zero commission fees and the tightest buy/sell spread possible to ensure your profits are optimised. You should also be on the lookout for a broker that offers a transparent pricing structure, low deposit/withdrawal fees and minimal account requirements.
Features: Finding a broker that offers extensive tools and features will improve your trading edge. The tools you find most useful will depend on your trading strategy. For example, high-frequency traders may want to look out for automated or algorithmic trading options while momentum traders might require trade volume trackers.
Customer Service: Deutsche Boerse trading on markets such as the DAX 40 can be extremely volatile. If you encounter an error, you will want a responsive customer service team on hand to rectify things quickly and prevent any losses. Most brokers can be contacted via phone, email or live chat. Look for a broker with a 24-hour live chat and feel free to test the responsiveness and knowledge of the team.
Reporting: You will likely need a broker that has accurate, live reporting of Deutsche Boerse trading share prices. Moreover, having a broker that provides deep market data, price lists, volume graphs and other useful information will help give you an edge. You can also find this information on the Deutsche Börse website and other sites like Yahoo Finance.
Regulation: For better security, you will want to trade on the Deutsche Boerse with a regulated company. Look out for licensing from the German Federal Financial Supervisory Authority (BaFin) and European Securities and Markets Authority (ESMA) when trading on Deutsche Boerse trading markets. If you are using an international broker, check it is regulated elsewhere.
A more in-depth guide to finding the best brokers can be found here.
Deutsche Boerse Trading Strategies
Deutsche Boerse trading markets, such as the DAX 40, are renowned for their volatility. Fast-moving markets are an attractive place for day traders and hold a lot of profit potential. Be sure to keep on top of fundamental market data, such as German and European elections and referendums, European Central Bank (ECB) meetings, plus employment, inflation rate and the stock reporting season. As we have seen, Deutsche Boerse is often in the news, so it is essential to keep on top of current events to capitalise on volatility.
Technical analysis is also key to successful intraday trading. The Deutsche Boerse website offers real-time analysis, courses and charts all relating specifically to the DAX 40 and other Deutsche Boerse indices and markets. Getting to grips with the fundamentals of the German market, combined with refined technical analysis skills, will help you on your way to successful Deutsche Boerse trading.

Deutsche Boerse Regulatory Reporting
All investments firms and brokers that operate on Deutsche Boerse trading centres need to report all their derivative trades to a repository for regulatory purposes. For each company, Deutsche Boerse has a regulatory reporting hub where companies can understand their trading and how to comply with all required regulatory standards. Individual traders operating through investment firms and brokers do not need to report their trades.
Final Word On Deutsche Boerse Trading
Deutsche Boerse is a market organiser that operates the Frankfurt Stock Exchange, which is the largest stock exchange in Germany, as well as other stock exchanges like Eurex. These markets see large trading volumes and are prone to volatility, which makes Deutsche Boerse trading an attractive option for investors with adventurous risk appetites. Furthermore, the group has often made headlines with mergers and scandals, so fundamental market data will prove interesting to watch. For a full list of the best brokers to get started with Deutsche Boerse trading, see here.
FAQs
What Is Deutsche Boerse?
Deutsche Boerse AG, or the Deutsche Boerse Trading Group, is a joint-stock company and market organiser for trading stock and other securities. Its headquarters are in Frankfurt and it has a combined market capitalisation of EUR 1.4 trillion.
Is It A Good Idea To Trade On Deutsche Boerse Trading Centres?
Deutsche Boerse Group operates the Frankfurt Stock Exchange, which contains the DAX 40, the 40 largest and most liquid German companies. This market sees large trading volumes and experiences regular volatility, which provides profit potential for many trading strategies.
What Securities Are Traded On Deutsche Boerse?
A host of well-known companies are listed on the Deutsche Boerse trading centre, including Adidas, BMW, Deutsche Bank, Merck, Allianz, Volkswagen Group and Siemens.
What Are The Deutsche Boerse Trading Hours?
Deutsche Boerse XETR is open Monday to Friday from 09:00 to 17:30 CET. The Pre-Trading Session is from 07:30 to 08:50 CET and the Post-Trading Session is from 17:35 to 20:30 CET. Börse Frankfurt is open from 08:00 until 20:00 CET.
Which Brokers Are Best For Deutsche Boerse Trading?
Most reputable brokers will offer Deutsche Boerse trading on the DAX 40. Find a broker that is regulated by the ESMA in Europe and sift through the competition to compare fees, features and customer support before creating an account and logging in.