CFD Demo Accounts
CFD demo accounts provide a risk-free opportunity for traders to practice strategies, get to grips with platforms and test out brokers. This article will explain in more detail what CFD demo accounts are, how they work and how you can compare different brokers and their paper trading offerings. We have also provided a list of our top CFD demo trading brokers below.
What Is A CFD?
CFD stands for 'Contract for Difference', which is a type of financial instrument that allows you to speculate upon the future price movements of an underlying asset. As derivative products, you do not take ownership of the asset you are trading, you simply invest money in the rise or fall of its value.
CFDs can be traded on almost any equity or security, depending on a broker's asset range, including company shares, forex, commodities and cryptocurrencies. One major benefit of CFDs is that you can short assets, meaning that you speculate on its value falling.
How Do CFD Demo Accounts Work?
A demo account works just like a normal CFD account, only there is no material buy-in. Rather than depositing your own money, a demo account is funded with virtual capital that you spend in a simulated trading environment. However, the market movements are still accurate and brokers will still implement virtual trading fees, like spread markups and commissions, to maintain realism.
That being said, the liquidity seen in CFD demo accounts is usually infinite, i.e. orders are instantly filled at the shown price, no matter the asset. The real world, on the other hand, has limited liquidity, so slippage may occur.
Most brokers offer CFD demo accounts for free and with no time limit, so investors can practice trading strategies and explore new markets with no risk to their real money. This is a great way to start trading as you can hold out and only stake real funds when you feel comfortable.
Pros Of CFD Demo Accounts
Given the simulated nature of CFD demo accounts and the virtual funds, there is no risk of real monetary loss
Paper trading is a great way to trial a broker or trading platform without any commitment. For example, you may want to explore some new assets, charting tools or indicators without staking money before getting comfortable with them.
CFD demo accounts are also a great way to refine or test trading strategies, ironing out snags and inefficiencies by identifying mistakes that don't cost you real money. Once you are producing consistent results, you can take your strategy to the real world.
Trading with simulated money for some time can give you a taste of inevitable drawdowns and low-yield periods. Experiencing these can help you practise sticking to your strategy and risk management approach until you rise again.
Cons Of CFD Demo Accounts
While leverage can increase trade sizes, and getting practice in with no risk of loss can be helpful, investors must be careful. CFD demo accounts can provide a false sense of security and lead to taking risks that are too great when you begin live trading.
The simulated nature of demo accounts does not support all real-life trading characteristics, like slippage. Therefore, orders in a live account may not be filled at the same price as for a demo account and maintaining performance can be difficult
Some, albeit not all, brokers will use their demo account as an advertising tool for their services. This can often produce tighter spreads and lower trading fees than would realistically be available in a live account, especially in fast-moving, volatile markets.
CFD demo accounts may come with the full suite of a broker's additional charting and analysis features, which may come at a cost for live trading accounts.
While demo accounts can be good to get a feel for a broker or strategy, the safety they provide does not expose you to many of the psychological difficulties of live trading. For example, demo trading is often done with no fear, complacent risk management and overtrading.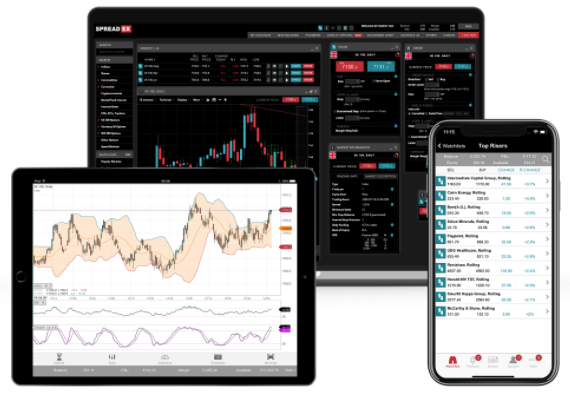 How To compare CFD Demo Accounts
Several factors and considerations can be used to differentiate between options and find the best CFD demo accounts:
Platforms
The trading platform that the broker offers can make a significant impact on your experience. Platforms range from sleek and easy-to-use mobile applications that keep things simple to complex and sophisticated desktop trading clients or even proprietary web-based trading systems.
Functionality is an important and personal thing, some traders may want easy access to and integration with online automated trading robots, while others may prefer to carry out their trades manually using one-click trading. Some of the most popular trading platforms include MetaTrader 4 (MT4), MetaTrader 5 (MT5) and cTrader.
Markets
All CFD demo accounts will offer a variety of different markets, so it is important to look for one that offers the markets you are interested in. These will often include forex and stocks, while some brokers will also offer cryptos, indices and commodities.
Check out the assets your broker offers on both their demo account and whichever live account you are interested in opening afterwards. CFD trading follows standard market hours for its assets, i.e. exchange trading hours for stocks and indices, 24/5 for forex and 24/7 for cryptos.
Customer Support
Customer service is important for live trading as any lost time can mean you lose money. Using demo accounts can give you a good feel for a broker's level of customer support, especially as you are likely to have more questions when paper trading. Try to find a broker with active customer support at all times you might be trading.
Education
When opening a CFD demo account, the aim is to learn, so finding a broker with a good range of high-quality educational tools can be very impactful. Some brokers offer one-to-one sessions to support demo trading, while others may have live webinars, online trading courses and educational blog posts.
Fees
While some brokers will offer a free demo account for anyone keen, others are not so accessible. Firms may charge for their demo trading services or require some level of deposit into a live trading account before they let you begin using their CFD demo accounts.
Final Word On CFD Demo Accounts
CFD demo accounts offer a great way for those inexperienced to get a feel for CFD trading, different brokers and platforms or new markets. Moreover, they are a safe place to try new strategies or refine existing ones, with no risk of financial loss. However, care should be taken as their risk-free nature can result in complacency or an unhealthy risk appetite when it comes to live trading.
FAQs
What Is A CFD Demo Account?
CFD demo accounts are offered by some online brokers and provide risk-free, simulated CFD trading in real-time markets. These accounts are funded with virtual money and work much the same as live trading, albeit with better liquidity and often tighter spreads.
How Does A CFD Demo Account Work?
A demo account lets you execute trade orders on CFD assets based on real-time pricing data and fee structures. However, there is no risk involved as all money is simulated. Traders can usually select how much they wish to fund their account with (up to a predefined maximum) and begin trading immediately.
Why Should I Open A CFD Demo Account?
CFD demo accounts are a great way to explore a more unique area of trading without risking any real money. If you want to get into trading CFDs, try a new broker, platform or asset or refine and get to grips with a new trading strategy, demo trading can be a useful tool.
What Should I Look For In A CFD Demo Account?
There are many things to consider when opening a CFD demo account, including the markets on offer, platforms used and customer service. Don't forget to think about fees and the broker's live trading options before opening a demo account.
Do CFD Demo Accounts Have Fees?
CFD demo accounts are often free, though some brokers may charge for them. Moreover, some firms require a small deposit into a live trading account before you can make use of their demo options.
Who Offers A CFD Demo Account?
Many brokerage firms and exchanges, such as Commsec, CMC, Trading 212 and Barclays, offer CFD demo account login options.