Day Trading Brokers in India 2021 – Comparison and Reviews
If you're based in India, selecting a day trading broker that meets your individual needs isn't straightforward. There are over 70 brokerage firms in India, and many more operating globally – how do you know which broker to choose? Here we list the best day trading brokers in India with detailed reviews.
Despite a population of over 1 billion, there are only 20 million individual trading accounts registered to Indian citizens and far fewer brokers. That means if you're on the search for good day trading brokers you may need to look further afield. Use the day trading discount brokers and accounts comparison table below.
How To Compare Day Trading Brokers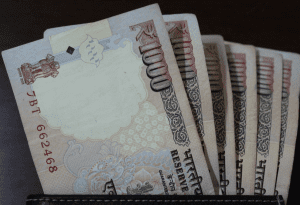 With the Bombay Stock Exchange (BSE) alone turning over half a billion dollars in day trading revenue, it's no surprise there's been a surge in the number of individuals turning their hand to intraday trading in India. But to do that, you'll need to choose between the ever increasing number of day trading brokers that are available to Indian traders.
Whether you're choosing an Indian stockbroker or a broker from elsewhere, there are several important factors to consider.
Make sure you shop around before you sign up for a trading account. Everyone has different needs. The cheapest broker may be ideal for someone looking to implement a bot who will make hundreds of trades a day. However, if you're making fewer trades but require serious charting and back-testing capabilities, you may be better suited to a broker on the other end of the price scale.
Costs
If you're making a high number of trades each day, commission fees can quickly add up. There's no use investing all your time and energy into an effective strategy only to waste money on excessive costs. Look for a straightforward price structure with no hidden broker fees.
Margin – This is effectively a loan that will allow you capitalise on future price movements. How much will the broker allow you to borrow, and at what rate will you have to pay it back?
Minimum deposit– If you're just starting out you may not have a substantial amount of capital to invest yet. Many day trading stock brokers online, for example, will demand a hefty initial deposit. So, some brokers may automatically be out of your financial reach at the moment.
Account types – Many brokers will offer different account options, ranging from standard to platinum accounts. These will come with varying features, such as extensive technical analysis tools. Consider which account level your strategy requires and whether you can find the same features for a better price elsewhere.
Minimum Trades
Whether you're looking for stock or CFD brokers, check reviews for minimum trade clauses. Some brokers will charge you a penalty for not trading enough. You don't want to be pressured into making more trades than you can handle. Quality often trumps quantity in the intraday game.
Platform & Research Facilities
Just as important as broker fees is the platform on offer. This will be your door to the trading world and where you'll spend much of the day. You want a sleek and easy to navigate platform. It needs to house all the technical charts and tools you need to effectively trade. Part of that may include market research capabilities to help you screen and identify assets to trade.
A demo account will allow you to conduct a thorough daytrading broker test. Funded with simulated money, you can make sure the platform meets your needs. Not to mention it's a fantastic opportunity to test a strategy before you put capital on the line.
Customer Service
You must check brokers reviews before you sign up. If you're in the middle of a trade with serious capital on the line, and you encounter a technical problem, you don't want to be left on hold for half an hour. Every second counts, so you need fast and reliable customer support.
You'll now find many friendly day trading brokers offer 24/7 phone support in numerous languages, and/or live online chat services. Brokers that miss the mark on customer support may also fall short in other areas.
Extras
Just like a free £75 voucher may convince you to change bank accounts, so could an irresistible broker offer. You can find extras in the forms of free capital to trade, perfect for beginners finding their feet. You could also benefit from free subscriptions to advanced technical tools and charting software.
It's always worth enquiring to see if you can get some cheeky extras for free. Every little bit helps.
Local Office
Many individuals understandably prefer doing their research in person. Whilst the internet can provide you with a whole host of information, if you want specific questions answered, why not check to see if the broking house has a local office?
You may be able to speak to a company executive or a sales representative. For example, RKSV has offices in both Mumbai and Delhi. Both ICICI Securities and Angel Trade have numerous offices across India.
Final Word On Top Brokers
Above some of the best day trading brokers online in India have been collated. However, consider what it is you want to trade and in what volume. The best day trading futures brokers, may be different to the top CFD and stock brokers, for example. Once you know the what, you can then streamline your search to find the who.
Take Away Points
Whilst day trading without a broker is possible, the benefits they offer massively enhance your chances of success. The challenging part comes with finding the right broker. Consider all of the factors mentioned above. If you aren't sure, search for reviews and see if you can try them with a demo account first. Finally, if you want to reach the dizzying heights and riches that infamous trader Prakash Gaba has, hold dear his advice, 'Never give up…it's so easy…anyone can do that.'