The BSE trading centre, or Bombay Stock Exchange, is one of two major stock exchanges operating in India. This page will outline its trading hours and holidays list, purpose and average online daily trading volume, before running through the best trading timings, how to get the most out of investing today and more. A list of our top brokers for Bombay Stock Exchange trading is also provided below.
Best Bombay Stock Exchange Brokers
What Is The Bombay Stock Exchange?
The Bombay Stock Exchange (BSE) was the first exchange introduced in Asia, established in 1875 and is currently owned by BSE Ltd. Based in Mumbai, India, it is now the oldest but second-largest stock exchange in India after the government-owned National Stock Exchange Of India (NSE), with a market capitalisation of approximately $2.2 trillion.
History
The history of the exchange has a humble beginning. At its origin in the 1850s, 5 brokers would discuss business under a banyan tree in front of the Mumbai town hall. Dalal Street was selected in 1874 as the setting for the creation of the Native Share and Stock Broker's Association. This would eventually become the BSE trading centre.
In 1956 the exchange was recognised under the Indian Securities Contacts law (SEBI) as the country's first exchange. Today, this famous street is home to several financial corporations, banks and investment firms that are regularly reported on and used to understand the Indian financial industry's health. In the year 1986, a tool was developed to measure the overall performance of the BSE trading institute. The operations measurement is known as SENSEX, a stock market index hosting trading volume and an outlook view of 30 well-established companies listed on the exchange.
In 1995, the Bombay Stock Exchange converted from an open trading floor to an electronic system. This is known as BOLT (BSE Online Trading). Today, the BSE and BOLT are recognised for their fast execution times and competent trading system with few errors, ranking alongside other globally established exchanges such as the New York Stock Exchange (NYSE). This was a major milestone in BSE history.

What Is The Bombay Stock Exchange Used For?
The Bombay Stock Exchange has helped to develop India's capital markets, supporting the growth of the Indian corporate sector. The three main functions of the BSE trading centre are economic contribution, marketability & liquidity and price determination. BSE has also expanded to provide other capital market trading services such as clearing, risk management and settlement procedures. As many significant national corporations are featured on the exchange, it can also act as a gauge of economic health or a reflection of the impact of major events.
The exchange is known for being used as a trading platform by individuals across the globe to attempt to make a profit from Indian stock price fluctuations. Traders can invest in a listed corporation's stocks, 'short selling' or 'going long' depending on market sentiment trends. The BSE securities list is comprehensive and enables investing members to trade in equities, options, derivatives, futures, currencies, mutual funds and more.
BSE Trading Vs NSE Trading
The National Stock Exchange (NSE) is a newer exchange in India, founded in 1992. It is now the largest exchange in India but has fewer listed companies, at around 2000 vs the BSE trading centre with over 5000. The NSE benchmark index is known as NIFTY 50, tracking the 50 largest and most liquid stocks by market capitalisation. The BSE index is named SENSEX (stock exchange sensitive index). A stock market index essentially summarises the movements of the overall market in real-time.
How BSE Trading Works
Listing Rules
There are several BSE listing requirements that companies must adhere to before being considered to list as members on the exchange. The trading application is comprehensive and approval is granted by the provisions of the Securities Contracts (Regulation) Act and guidelines issued by SEBI. Circular trading window information is distributed to all listed companies by SEBI. The main BSE trading rules and requirements include:
Initial listing fee required of INR 20,000
The minimum issue size shall be 10 Crore (INR 100 million)
The minimum market capitalisation of the company shall be 25 Crore (INR 250 million)
SENSEX
Stock market indices such as the BSE SENSEX operate to depict the condition of the market and support investors in discovering trading patterns. SENSEX comprises the 30 largest and most actively traded stocks on the BSE trading markets. The components of the index are selected by the S&P committee based on the below criteria:
Should be a large-cap company
The stock should be relatively liquid
The company must be listed in India on the BSE
The company should generate revenue from core activities
It should keep the sector balanced broadly in line with the Indian equity market
The largest plunge experienced by the index was in 1992, dropping almost 13%, following reports of a scam. It was revealed that a broker had siphoned money from the banking sector to propel money into stocks. However, India's surging economy has witnessed significant BSE trading highlights. With this, the SENSEX index on the Bombay Stock Exchange has seen significant trading volume growth, averaging around +14% per year between 1986 and 2021.
From launch, the index was based on a market capitalisation weighted mechanism, before moving to a free-float method in 2003. This uses the number of available shares to trade, removing suspended stocks such as those held by company insider membership individuals.
BSE SME
The BSE SME exchange was set up by the BSE trading centre to provide small and medium enterprises with a trading platform for raising equity capital for expansion and growth. This was backed by a government task force, with SEBI creating governance regulations. Existing members of the exchange may trade on the share of the SME. Company listing requirements include:
Must be a limited company
Net assets must be worth at least 1 Crore (INR 10 million)
Net worth must be at least 1 Crore as per the latest financial statements
The company must have a minimum of 50 investors while listing through IPO
The company must hold a record of profits for two out of the three latest financial years
Indian Numbering System
BSE trading is conducted in Indian Rupees (INR). It should also be noted that the exchange uses an Indian numbering system which you may see quoted on your broker's institutional platform. References include INR 100,000 referred to as 1 Lakh and INR 10 million denoted as 1 Crore.
With these definitions of major intervals taking the place of millions and billions, numbering physically looks different too. When counting with Lakhs and Crores, large numbers follow a 2,2,2,3 system, rather than the western 3,3,3. That is to say, the number 100 million is written as 100,000,000 in the West but 10,00,00,000 in India. There are also more names for larger numbers but the numbers continue to be separated in pairs rather than threes. It is very useful to understand this system before trading on the exchange!
How To Start Day Trading On The Bombay Stock Exchange
Once you are ready to start investing in the exchange, there are a few considerations to remember.
Choose A Broker
Brokers will act as an intermediary platform for you to access the Bombay Stock Exchange. Choosing the right online trading system or platform to meet your investment goals is vital. When comparing the best brokers for Bombay Stock Exchange trading, consider the tools and trading software most important to execute your strategy. This could include the integration of a customisable chart or graphs using historical data, a live calendar of economic events, an enhanced yet easy-to-navigate trading terminal interface, accessible intraday trading tips and training systems.
The trading charges and fee structure will also be a key consideration before committing to a live online trading account. Look for those brokers with a transparent and competitive commission arrangement on your chosen order types and expected daily volume. Other things to review when choosing a BSE broker include a margin trading facility, paper trading account, secure login protocol, access to a mobile app for on the go BSE trading, regulatory authority standing and minimum deposit requirements.
The latest news indicates the Securities and Exchange Board of India (SEBI) may soon allow investors to directly carry out BSE trading. This initiative could completely change the way India's trading market functions and threaten the existence of local brokerage firms.
Strategy
Beginning your trading journey can feel quite complex and sometimes difficult to understand where to start. It is worth considering following a day trading strategy to turn a profit. The best approach is to analyse previous market data facts, charts and patterns as a tool for price prediction. Many strategies will also integrate risk management strategies like stop orders and preset position sizes to reduce losses.
Choose A Stock
Another difficult decision is ascertaining the best day trading stocks to invest in on the BSE trading centre. With the ever-growing company search list, which will provide the best profit potential? The level of unpredictability surrounding stocks can influence significant price fluctuations within a trading session. Stocks with low volatility will offer less profit potential.
Spend some time analysing price shifts and average trading volumes across the past few weeks for example. Volume gives weight to market moves. The greater the volume, the greater the move. Expanding your search out of the BSE top 20+ stocks in the trading ring that your broker may offer could make a significant difference to your profit potential. Live index trackers and screeners could be invaluable when looking into the exchange.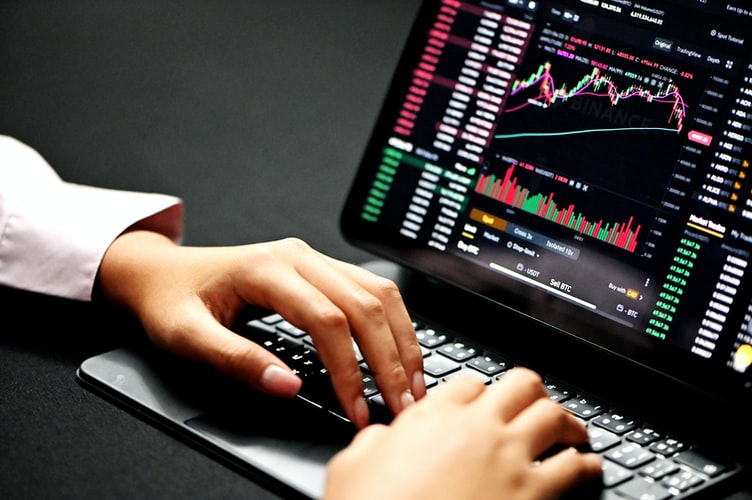 BSE Trading Hours
The Bombay Stock Exchange (BSE) is open Monday to Friday for a total of 6 hours and 15 minutes, exclusive of extended hours. See below for the typical trading hours schedule:
Opening Session – 09:00 – 09:15 IST
Trading Session – 09:15 – 15:30 IST
Extended Hours – 15:40 – 16:00 IST
The BSE stock exchange trading hours operate in the Indian time zone, GMT + 05:30. Note that there is no trading timing on Saturday or Sunday, though it does not close for lunch during the week.
Keep an eye on public holiday dates as the stock exchange will likely close. Many brokers will integrate a holiday trading calendar into personal account portals, including those upcoming throughout 2021. The Bombay Stock Exchange holds Muhurat trading hours during Diwali. For example, the BSE trading time in 2020 was between 18:15 to 19:15 IST. Watch your broker's account portal for announcements of new trading timings, changes to start or closing times or upcoming trading holidays for 2021.
Biggest Players
There are over 5,600 companies listed on the exchange, representing several diversified categories from energy to banking to information technology. Some of the largest listed companies by market cap include:
Icici Bank
Infosys Ltd.
HDFC Bank Ltd.
Reliance Industries Ltd.
Hindustan Unilever Ltd.
TATA Consultancy Services Ltd.
Tips
There are many ways to increase the potential of your day trading strategy. Our top tips for BSE trading include:
Educational Resources
Access to comprehensive teaching resources is important whether you are a new or experienced trader. Useful resources include a full BSE NSE trading calendar with public holidays, company annual report publications, reviews of the most volatile/liquid trading days in a week, specific asset types and trading methods that can be accessed in the index chart. It can also be useful to research forex, retail bonds trading, futures and more.
For advanced trading education, there are many full-scale online courses or training days. These webinars and live events are often led by experts in the field and can give you useful advice, tutorial demonstrations, an understanding of the best trading hours and live BSE trading examples.
Algorithms
You may also want to consider automated (algo) BSE trading once you have selected an appropriate strategy. These algorithms can be added within your account portal to execute trades that follow pre-determined strategies with specific entry and exit signals, position sizes and risk management systems in place. The benefits of using automated trading are to reduce the time and effort required to manually enter and exit the market. Trades can be automatically closed or stopped when pre-set thresholds are met. This can be added via an online robot system or API integration.

Demo Accounts
Many of the top BSE trading brokers will offer a demo trading terminal on their website or through their desktop clients. These are great for beginners and veterans alike. The simulated trading environment is perfect for exploring new strategies, markets brokers and platforms without the risk of any monetary loss, as the accounts are funded with virtual money.
DSIJ and BSE 2 NSE offers a free BSE online virtual trading game, a system developed to improve understanding of the Indian equity market. Practise bonds, commodities (like Gold) and derivatives trading on the platform site today with no pre-data experience or research needed.
News
Keeping up to date with the latest news events is essential. This will support you in anticipating market movers during your BSE trading session. It is also worth keeping abreast of events happening within the companies list. Big events or news can create volatile swings in the individual stock prices and the market indices.
Historical price data and information will also be published across a variety of sources, including insider trading from 2015 events and average trading turnover. These will help you to understand previous market gainers and fallers, so you can better predict those of the future.
Final Word On BSE Trading
The Bombay Stock Exchange (BSE) offers plenty of potential to even the newest day traders. The SENSEX index offers decent potential to profit from the price fluctuations seen by some of the major corporations in India. If you wish to get involved, use a range of trading resources, consider looking for educational content and review our list of suitable, recommended BSE brokers here.
FAQs
In Which Year Did The Bombay Stock Exchange (BSE) Start Trading In Securities?
BSE trading in securities began in 1956 when it was recognised under the Indian Securities Contacts law as the country's first exchange. The first company to be listed on the exchange was D.S. Prabhudas & Company, now known as DSP.
What Is The Bombay Stock Exchange Trading Time?
The online trading time for the Bombay Stock Exchange is between 09:00 and 16:00 IST Monday to Friday, GMT + 05:30. Remember that there may be trading window closures for public holidays.
Do BSE and NSE Have The Same Trading Holidays?
Yes, as both exchanges operate from India they follow the same trading time calendar. Notable dates on the NSE and BSE trading holidays calendars in 2021 include Muharat trading, commencing from 4th November.
What Are BSE Insider Trading Regulations?
BSE insider trading is the disclosure of individuals breaking protocol set by SEBI, including employees buying and selling stock in their own companies or utilising information not yet known to the public to profit from their company's shares. The insider trading data is published under the Prohibition of Insider Trading Regulations, 2015. Disclosures include employees from Yes Bank Ltd.
What Does It Mean If BSE Stocks Are Trading Below Book Value?
If stock is trading below book value, the company's assets aren't earning enough to satisfy the majority of investors. The BSE book value is a good baseline for stock prices and can give a live overview of share trading for investors.