Online Brokers In Canada 2023
With the list of options growing, finding the best online brokers in Canada is challenging. Whether you want to trade stocks, forex or futures, we explain how to do a comparison of the top providers, considering the fees, range of products, leverage and more. We've also ranked the leading online brokers in Canada directly below to help you get started.
Online Brokers In Canada
#1 - AvaTrade
AvaTrade is a leading forex and CFD broker, established in 2006 and regulated across 9 jurisdictions. Over 400,000 users have signed up with the broker which processes over 2 million trades each month. The firm offers multiple trading platforms, including MT4, MT5, and a proprietary WebTrader. 1250+ financial instruments are available for day trading, alongside a comprehensive education center and multilingual customer support.
"AvaTrade offers the full package for short-term traders. There is powerful charting software, reliable execution, transparent fees, and fast account opening with a low minimum deposit."

- DayTrading Review Team
Instruments: CFDs, Forex, Stocks, Indices, Commodities, ETFs, Bonds, Crypto, Spread Betting
Regulator: ASIC, CySEC, FSCA, ISA, CBol, FSA, FRSA
Platforms: WebTrader, AvaTradeGO, AvaOptions, MT4, MT5, AlgoTrader, TradingCentral, DupliTrade
Min. Deposit: $300
Min. Trade: 0.01 Lots
Leverage: 1:30 (Retail) 1:400 (Pro)
Pros
WebTrader is well-suited to beginners and features a strong suite of technical analysis tools and market research for day traders
AvaTrade is a heavily regulated and trustworthy broker with licenses from the ASIC, CySEC and more
The broker's unique risk management tool, AvaProtect, protects against losses up to $1 million and is easy to activate in the platform
Cons
A high $2000 minimum investment is required to use DupliTrade, which will be out of reach for many beginners
There's an above-average $50 inactivity fee after three months, though this won't impact active day traders
There is no ECN account with raw spreads
#2 - Eightcap
Eightcap is a forex and CFD broker founded in Australia in 2009. The brand is popular with serious day traders for its raw spreads on 1000+ instruments and advanced MetaTrader platforms. With five global offices and ASIC regulation, Eightcap has built a strong reputation. New traders can also sign up for a live account in just a few minutes.
"Eightcap is great for day traders familiar with MT4 and MT5 and looking to trade forex and CFDs in a secure environment. The brand is also a great pick for crypto traders with 100+ derivatives, a sophisticated market scanner, plus Bitcoin and Tether deposits."

- DayTrading Review Team
Instruments: CFDs, Forex, Stocks, Indices, Commodities, Crypto
Regulator: FCA, ASIC, CySEC, SCB
Platforms: MT4, MT5, TradingView
Min. Deposit: $100
Min. Trade: 0.01 Lots
Leverage: 1:30 (EU), 1:500 (Global)
Pros
100+ crypto derivatives, more than most brokers, including crypto crosses and indices
Flexible and fee-free payment methods including cryptocurrencies
Sophisticated platforms including MetaTrader 4 and TradingView
Cons
Cryptocrusher platform not available for Australian clients
Demo account can only be extended upon request
Only four commodities available
#3 - Forex.com
Forex.com boasts a global reputation with multiple awards and 20+ years experience. Regulated in the US, EU, UK and Canada they provide a huge range of day trading markets, not just forex, and offer competitive fees on a cutting-edge platform. The brand also provides a suite of additional tools, from performance analytics and SMART Signals to advanced charts and strategy builders.
"Forex.com is an excellent broker for active forex traders with over 80 currency pairs, tight spreads, low commissions and powerful charting platforms for day traders. "

- DayTrading Review Team
Instruments: Forex, CFDs, Stocks, Indices, Commodities, Futures, Options, Crypto
Regulator: FCA, CySEC, NFA, CFTC, CIMA, CIRO, SFC
Platforms: MT4, MT5, TradingView, eSignal, AutoChartist, TradingCentral
Min. Deposit: $100
Min. Trade: 0.01 Lots
Leverage: 1:200 (Retail), 1:500 (Pro)
Pros
Up to 15% cashback rebates for active traders
Free demo account for prospective traders
Low minimum deposit of $100
Cons
$15 monthly inactivity fee
Investment offering varies between countries
No copy trading platform
#4 - FXCC
FXCC is a trustworthy broker regulated by the CySEC. The brokerage offers ECN trading accounts, spreads from zero pips and no commissions. The brand offers a free forex VPS alongside other additional features including a MAM account and short-term technical analysis.
"FXCC is a good option for day traders looking for wide market access with high leverage up to 1:500 and access to the reliable MetaTrader 4 charting platform. Beginners can get started in minutes with $0 minimum deposit and low trading fees."

- DayTrading Review Team
Instruments: CFDs, Forex, Indices, Commodities, Crypto
Regulator: CySEC
Platforms: MT4
Min. Deposit: $0
Min. Trade: 0.01 Lots
Leverage: 1:500 (Retail)
Pros
There are no restrictions on short-term strategies including scalping and hedging
The 'Trader's Corner' Blog and other free educational resources will suit newer day traders
The broker is trusted and licensed by the CySEC, a top-tier European regulator
Cons
It's a shame that a copy trading solution is not offered for beginners or strategy providers
The broker's single platform with no additional forex analysis tools is a drawback compared to many alternatives
FXCC's selection of day trading markets is smaller than other brands, with no share CFDs on offer
#5 - Interactive Brokers
Interactive Brokers is a leading global brokerage that provides access to a comprehensive offering of stocks as well as forex, futures, metals, bonds and cryptos. The firm has over 40 years experience in the online trading industry and is heavily regulated by SEC, FCA, IIROC, and SFC. Day traders can use the proprietary Trader Workstation and can access powerful tools and data feeds as well as comprehensive educational resources.
"Experienced day traders seeking a regulated broker with sophisticated trading software and very low fees should look at IB. Their range of stocks also can't be beaten."

- DayTrading Review Team
Instruments: CFD, Forex, Stocks, Crypto, Futures, Options, Commodities
Regulator: SEC, FCA, IIROC, SFC
Platforms: AlgoTrader, OmniTrader, eSignal, TradingCentral
Min. Deposit: $0
Min. Trade: $100
Leverage: 1:50
Pros
Direct market access, including to the FTSE 100 index, the CAC 40 and Germany's DAX 40
Proprietary Trader Workstation comes with powerful tools and charting capabilities
Regulated by some of the world's most reputable bodies including in US
Cons
Platform and web interface are complex and difficult for beginners to pick up
Due to the pricing structure, this firm can be more expensive for aggressive traders who trade over $100,000 shares a day
Mediocre customer support
How To Choose Online Brokers In Canada
A brokerage is your gateway to the financial markets, whether that's trading Bitcoin or investing in the Toronto Stock Exchange (TSX).
Arguably, a reliable broker should be regulated by the Investment Industry Regulatory Organization of Canada (IIROC). This will provide Canadian traders with additional protections, but we'll cover that later on.
With a huge disparity in instruments and prices, finding online brokers in Canada that will meet your needs requires a careful approach. Below are the key factors to consider when comparing options.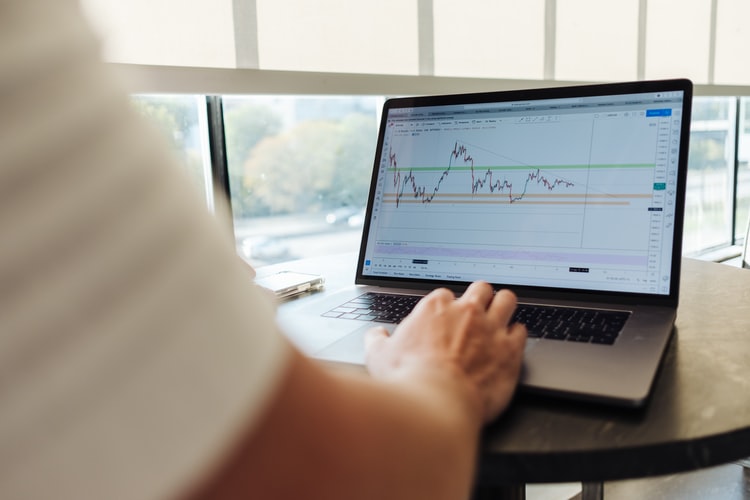 Fees
Online brokers in Canada use different pricing structures. Most providers charge a spread (a mark up between the quote price and the market price) and/or a commission (a fixed fee per transaction). If you're a day trader making a large volume of trades, costs can add up, so it's important to compare spreads on the USD/CAD, for example.
Online brokers in Canada may also charge additional fees. These can include account maintenance fees, inactivity fees or currency conversion fees if they don't offer CAD as a base currency. Overnight charges in addition to deposit and withdrawal fees may also apply.
Finally, it's worth highlighting that some brokers require a minimum account balance. For example, Questrade requires a $1,000 initial deposit while some online brokers in Canada have a zero balance requirement which may suit beginners. Note, discounts on fees may be offered if you opt for an account with a larger deposit requirement.
Markets
The best online brokers in Canada offer access to a generous range of markets. So it's worth checking they offer trading on the Canadian Securities Exchange and the Montreal Exchange, for example, or the USD/CAD, EUR/CAD and GBP/CAD forex pairs. There's also a growing number of brokers offering leveraged trading on crypto and equity markets.
Tools
Another important consideration is the trading platform offered. You should be able to access platforms that align with your skill level. For example, the industry-leading MT4 offers a range of intuitive tools suitable for beginners. However, an advanced forex trader is likely to benefit from the additional features offered by MT5.
Some online brokers in Canada also offer their own proprietary platform for a more bespoke feel. Additional copy trading features and automated trading tools may also form part of your strategy. Other useful extras to look out for include economic calendars, live news streams and user-friendly mobile applications.
Regulation
The Canadian financial markets are regulated by 15 different bodies. The two major agencies are the Canadian Securities Administrators (CSA) and the Investment Industry Regulatory Organization of Canada (IIROC). The 13 remaining entities are provincial and territorial regulators, which the CSA oversees. These include the British Columbia Securities Commission (BCSC) and the Ontario Securities Commission (OSC). Top online brokers in Canada should hold a license with the IIROC.

Choosing a regulated broker is highly recommended. Licensing conditions help prevent fraud, ensure transparency and protect client funds from unscrupulous providers. The risks of trading with an unregulated broker can include illegal market activities, obscure pricing, withdrawal restrictions, plus hidden terms and conditions.
Customer Support
The top online brokers in Canada offer responsive support should you encounter any account or technical issues. The best providers also offer telephone support and a live chat channel that operates during standard trading hours.
If you open an account with an offshore broker, check it's free to ring the telephone support number if you're based in Canada.
Leverage
Online brokers in Canada are typically regulated by the IIROC, who cap leverage levels for retail forex traders at 1:50. Higher leverage levels are normally found on CAD pairs while rates decrease on less liquid pairs.
Canadian traders can also open accounts with global brokers to access higher leverage but the level of regulatory protection will fall.
Demo Account
An excellent way to test online brokers in Canada is to make use of a free demo account. Most of the top providers offer a paper trading account where you can explore different trading tools, refine strategies and get a feel for the broker's services. You can then upgrade to a real-money account when you're ready.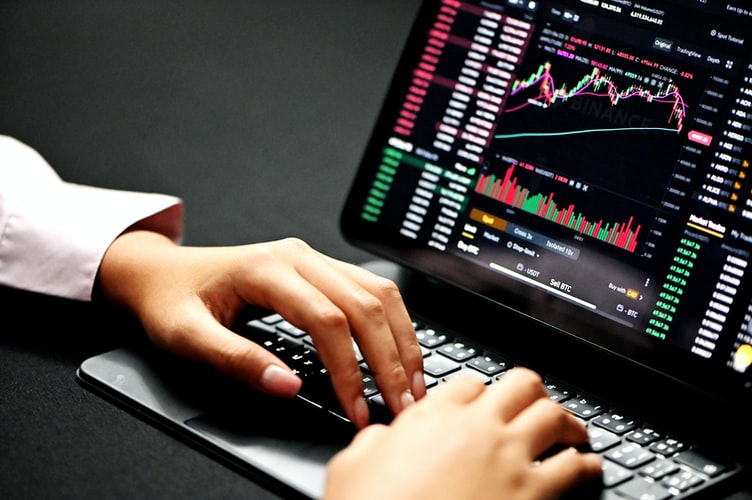 Security
Ensure you choose a broker with strong security measures in place. The broker's website should be SSL encrypted and client funds should be held in segregated bank accounts. It's also worth utilising 2FA at the login stage if it's offered.
Over 170 online brokers in Canada also offer an additional layer of protection through the Canadian Investor Protection Fund (CIPF). Insurance up to 1 million CAD is available to clients should the broker go bankrupt. Note, the CIPF does not compensate clients who lose money while trading or through fraud.
Transparency
With a number of scam brokers targeting traders from Canada, it's important to open an account with a reputable provider. As well as regulatory oversight, look for brokers that with a transparent website. Platforms with limited information or those that make it difficult to find pricing information may not be reputable. The top online brokers in Canada operate intuitive websites and make key information readily available.
Trading Taxes In Canada
It's important to be aware of your tax obligations before you start trading.
If you buy a security and sell it at a profit, this is called realised capital gains. In Canada, 50% of realised capital gains are taxable. Canadians are not taxed on unrealised capital gains, which are investments that have not been sold yet. Therefore, capital gains tax will vary depending on the amount of profit you make on securities. It's also worth pointing out that capital losses can offset capital gains, reducing the overall tax you owe. In fact, capital losses can be carried 3 years back or forward.
Investments registered with Registered Retirement Savings Plan (RRSP), Registered Retirement Plan (RPP) or Registered Education Savings Plan (RESP) are not affected by any capital gains tax or losses.
For full-time day traders, profits and losses are treated as business income, not capital. Therefore, 100% of profits are taxed at the respective tax rate.
It may be worth consulting a local tax advisor to understand your obligations to ensure you don't fall foul of any legal requirements
Final Word; Online Brokers In Canada
With a long list of online brokers in Canada available, it's important to do your research before you open an account. Consider your requirements, from strategy needs and fees to available assets and regulatory status. You can use our rankings table above to get started.
FAQ
What Is The Best Online Broker In Canada In 2021?
The top-rated online trading brokers in Canada vary depending on individual needs. With that said, Questrade is widely regarded as a top contender. It's regulated by the IIROC and offers its own powerful trading terminals, available on both desktop and mobile. See our list of the top 5 and more leading online brokers in Canada.
Can You Get Commission Free Online Brokers In Canada?
Yes, some brokers offer commission-free trading. This means clients do not pay a fixed charge on each transaction. Commission-free trading can be offered as a one-off promotion or on an ongoing basis. Questrade is a popular online broker in Canada that offers commission-free trading.
Who Regulates Online Brokers In Canada?
Whilst 15 regulators oversee the financial markets in Canada, there are two chief bodies; the Canadian Securities Administrators (CSA) and the Investment Industry Regulatory Organization of Canada (IIROC). The rest are provincial and territorial regulators. The best online brokers in Canada hold a license with the IIROC.
What Happens If My Canadian Broker Goes Bankrupt?
Brokers may provide an additional layer of protection by signing up to the Canadian Investor Protection Fund (CIPF). Should the company go under, clients are protected up to the tune of 1 million CAD. However, it's important to note that the CIPF does not protect against individual losses or fraud.
What Are The Best Forex And Stock Brokers In Canada?
The best forex and stock brokers in Canada often picking up positive reviews include CMC Markets, Interactive Brokers, Forex.com, AvaTrade and Saxo Bank. However, the right broker for you will depend on your individual needs. See our list of the top online brokers in Canada for more ideas.
Further Reading