The metaverse and virtual reality (VR) space is heating up. As social media and gaming increasingly merge, more companies are building their own AR, VR, AI, and metaverse platforms to take advantage.
In this article, we look at the best stocks in the metaverse and virtual reality space.
Investing in VR and the metaverse can be a good way to diversify and grow a tech portfolio. The push among many companies to become a big player in this industry is one thing to watch when analyzing tech companies and how that will drive revenue and earnings going forward.
But like any type of trading and investing, there are also risks that need to be explored, as how VR and the metaverse shake out can be highly uncertain.
Best Stocks in the Metaverse and VR Space
We've identified the following eight stocks that are likely to be strong players in the metaverse and virtual reality race.
Facebook (Meta)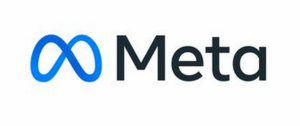 CEO Mark Zuckerberg envisions a full "metaverse" where people work, play, and live in a digital world.
The acquisition of Oculus set the stage for Facebook to have a dominant position in the VR headset market.
Its Oculus Quest 2 is the most affordable mainstream headset, creating an early reward in market share and giving VR developers the opportunity to create new games.
Facebook's rebranding shows its focus and intention on having a strong share of the market going forward.
Microsoft

Sony is much more established when it comes to VR in the console market. But Microsoft is on the upswing in this space.
Strategically, Microsoft may not want to compete heavily in the consumer space.
The more lucrative market for them might be the enterprise space, where they're more established with their other business verticals.
For example, Microsoft has a deal with the US Army worth up to $21.9 billion over five years (with the option for an additional 5-year extension) to provide the military with its HoloLens headsets.
The headsets use augmented reality (AR) to help with efficiency and other tasks and go for $3,500 and up for each device.
Nonetheless, there are other versions that cost far more. And with Microsoft already supplying HoloLens to the military, the product could have other applications in other industries, such as manufacturing, healthcare, and other large markets.
Sony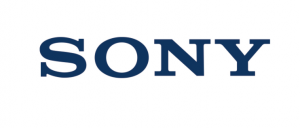 Facebook's Oculus Quest headsets make it one of the top VR stocks.
But Sony is providing competition.
The PlayStation VR headset is the best-selling VR headset of all time. But Facebook now has the momentum, with Oculus selling at around 3x the rate of the PSVR.
But PSVR is compatible with the PS4 and the newer, upgraded PS5.
Microsoft Xbox is Sony's largest direct video game competitor. Microsoft has yet to establish a strong position in VR, so Sony has established the strongest ongoing position in consumer gaming.
Apple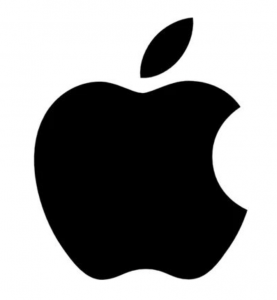 Apple has the kind of monetary resources to compete with any company in the world with respect to any new tech trend.
Its App Store contains a growing trove of augmented reality applications.
Though Apple hasn't officially begun the push into VR, it always has its employees working on side projects that aren't typically talked about much publicly.
Some of these projects never produce anything that takes off commercially, and some get consistently delayed (such as its electric car project).
But supposedly, Apple is working on AR glass and a VR- and AR-compatible headset.
All of the big tech companies study each other and Apple has surely learned from the mistakes that others have made in this space.
What products are to come and what that might mean for Apple's stock going forward is to be determined.
HTC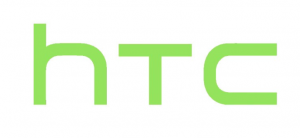 HTC isn't as well known as the common US tech giants, and is most known for making consumers laptops.
But the smaller Taiwanese firm (but still large by public company standards) is also making a push into the VR and metaverse space and could be more of an under-the-radar company to follow for those looking to get in on the trend within their portfolios.
Alphabet/Google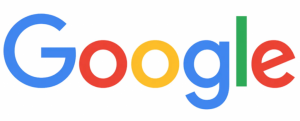 Google has a mark in almost every tech industry. So naturally, it having a presence in AR and VR isn't surprising either.
For those who've followed Google for a while, they'll remember the company's foray into AR visual overlays with the Google Glass in 2013.
It flopped, but any early project goes through its trials and tribulations and it's simply part of the innovative process with things that aren't well-established.
Google Glass has gone through several different modifications and has now shifted into the enterprise space.
But the product has led to other experimentations with commercial viability.
Google now has:
overlays in Google Maps
Google Earth VR software (for Oculus Rift users to explore the world globally)
visual search via Google Lens
'Vtubers' (VR YouTubers) on the world's most popular video platform (and second-largest search engine)
As VR and AR technology matures, Google is very likely to be an important innovator in the space.
Nvidia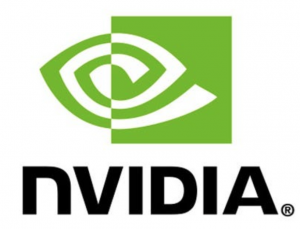 Nvidia's valuation has exploded, launching it to a level that puts it among the true mega-cap companies. While Nvidia's earnings haven't yet caught up with its valuation, the company's rise isn't pure speculation.
Nvidia is the chipmaker that helps render the graphics that makes virtual reality experiences appear as realistic as possible.
In high-end gaming devices, Nvidia's graphics processing units (GPUs) are extremely popular.
This includes its VR headset devices, such as its GeForce RTX GPUs and Turing GPUs, which are considered among the best.
Nvidia's VRWorks suite gives developers tools to help build VR apps.
The company has also touted its Nvidia Omniverse, an open multi-GPU platform built for virtual collaboration and accurate real-time 3D simulation. It's designed to run physically realistic virtual worlds and connects to other digital platforms.
CEO Jensen Huang asserted that he sees the platform enabling "digital twins and industrial metaverses."
Qualcomm

Qualcomm doesn't work on VR directly but is another player that works on the products and technology that make VR and the metaverse possible.
Qualcomm, like Nvidia, helps to supply chips for the VR devices themselves. For those who believe that VR and mobile will be a huge market, QCOM is one way to play it.
The company supplies chips to Facebook's Oculus Quest 2 headset, which is based on the Qualcomm Snapdragon XR2 platform.
Qualcomm's extended-reality chips also work with 5G, which enables the company to have penetration in the field of 5G, AR, VR, AI, and machine learning to help render new virtual experiences.
Conclusion
These are just a few examples. There are many other public companies that are investing in VR whether it be through acquisitions or new research and development.
What does this mean for traders and investors?
It means that there are some opportunities to make money in this industry. While many new things are developed by startups, there are many public companies in on the trend as well.
But there are also a lot of unknowns, so it also means that there is risk.
Like a lot of early-stage things, some investments don't work. Google put a lot of money into Google Glass only to see it flop.
Some companies also already get a lot of credit for something before it even produces anything that adds to their bottom lines. Markets shares will work themselves out over time. Some companies will disappoint, some will come in above expectations.
Then you add in the big unknown wrinkle of how large the market truly is, what kind of revenue that might produce (and to whom), and what earnings will follow for those invested in these companies or those trading the trend.
So, traders and investors need to do their homework before investing in this space.
But if you think VR and the metaverse is here to stay, then investing in the trend is a good way to diversify a tech (and overall) portfolio.