Best 1ForYou Brokers 2023
1ForYou is an innovative payment gateway that is bridging the gap between South Africa's informal cash economy and digital finance. One area that has seen particular interest and momentum for this transition is day trading and this guide will evaluate the pros and cons of using 1ForYou to fund your trading account. We will discuss fees, security, customer support, competitions, voucher redemption and more. We've also listed the best brokers that accept 1ForYou deposits below.
1ForYou Brokers
These are the 1 best brokers that accept 1ForYou deposits and withdrawals:
#1 - Deriv.com
Deriv.com is a multi-asset broker with over 2.5 million global clients. The firm offers CFDs and multipliers, alongside proprietary synthetic products which can't be found elsewhere. Deriv provides both its own in-house trading software and the hugely popular MetaTrader 5.
Deriv.com will suit traders looking for CFDs and multipliers with high leverage up to 1:1000. The broker is also the industry leader in synthetic indices, which simulate real market movements and are available around the clock.


- DayTrading Review Team
Instruments: CFDs, Multipliers, Forex, Stocks, Indices, Commodities
Regulator: MFSA, LFSA, VFSC, BFSC
Platforms: MT5
Min. Deposit: $5
Min. Trade: 0.01 Lots
Leverage: 1:1000
Payment Methods
Deriv.com accepts these 22 payment methods for deposits and withdrawals:
1ForYou
ADVcash
Airtm
AstroPay
Banxa
Boleto
Credit Card
Diners Club
FasaPay
JCB Card
Maestro
Mastercard
Neteller
Paysafecard
Paytrust
Perfect Money
Skrill
Sticpay
Trustly
Visa
WebMoney
Wire Transfer
CFD Trading
Trade CFDs on popular markets, including the broker's exclusive synthetic indices which are available 24/7. New users can open an account and start trading CFDs instantly.
Forex Trading
Clients can go long or short on a string of major, minor and exotic currency pairs. Spreads are competitive vs alternatives starting at 0.5 pips. Forex CFDs are available via MT5 and multipliers on the broker's beginner-friendly DTrader.
Stocks Trading
Speculate on big stocks like IBM, Netflix and BMW, along with equity indices like the S&P 500. Deriv also offers extended hours trading up to 18 hours a day on shares with support 7 days a week.
Crypto Trading
Deriv.com offers a modest selection of 25+ crypto pairs with tight spreads and zero commissions. 1:2 leverage is also available so you can magnify potential returns.
Pros
Payouts of 100%+
Range of deposit and withdrawal methods with zero payment fees
Live 24/7, including the weekends
Cons
Limited social and copy trading functionality
No sign-up bonuses and on-going promotions
What Is 1ForYou?
Until recently, traditional barriers of entry prevented large swathes of South Africa's economy from engaging in the world of online finance. 1ForYou is working to change that by offering online payment access to everyone. Clients can control their cash, make payments and top up wallets without the need for an official bank account. A 1ForYou account can also be used to fund bus tickets, Wi-Fi, trading and everything in between.
All communications are in English. The primary currency is the South African Rand (ZAR) and, whilst there is no registered office address, the company appears to operate from South Africa.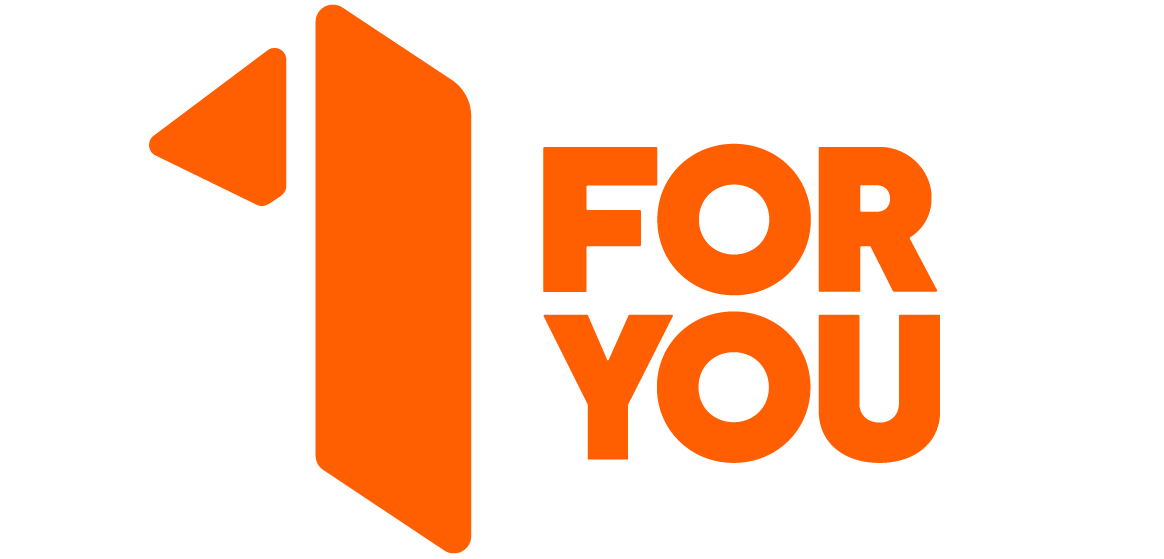 Fees
1ForYou does not charge any transaction fees, so you can make deposits and withdrawals from your trading account without having to pay an additional fee. It is worth noting that some brokers may add their own fees. Be sure to read the broker's full terms and conditions to avoid any nasty surprises further down the line.
Although not an explicit fee, it's useful to know that the 1ForYou vouchers themselves do have an expiration date of 3 years. And, if a voucher is lost or damaged, it cannot be replaced or refunded for cash.
The 1ForYou mobile app is also free to download from both the Apple App Store and Google Play Store.
Speed
Transactions will be executed instantly with 1ForYou. Funds are credited to your account at the click of a button, so you can make the most of potential opportunities. However, one aspect that will slow things slightly is the fact that online top-ups are not facilitated. Having to physically go to a store to purchase a voucher will obviously take longer than making an online transfer, which many may be accustomed to.
Security
1ForYou provide little insight into the security measures in place to protect client funds. Aside from the unique voucher pins, which are 16 digit codes required to redeem a voucher, there isn't anything that outlines any additional steps taken or integrated technologies utilised.
All transaction and personal information is encrypted and held to international standards and they also indicate that only authorised employees can access information related to the app. However, there aren't any certificates issued by regulatory bodies, markers of compliance or any documentation shared that could be used to benchmark against standard measures. This is a cause for concern because it is difficult to gauge what protection, if any, is afforded to clients.
How To Make Deposits & Withdrawals
To deposit into your account, you will need to purchase a 1ForYou voucher. Vouchers can be purchased in cash or with a credit or debit card and you do not need to have a registered bank account to do so. Vouchers are available online at most South African retailers and several flash traders, including PEP, FLASH, Stores, Ackermans, Shoprite, Checkers, OK, Usave, House and Home and Dealz.
A full partner network can be found on the company's website.
Topping up your trading account using a 1ForYou voucher can be done in a few simple steps:
Login to your broker account
Navigate to the cashier section
Select 1ForYou as your desired deposit method
Enter your 16-digit voucher pin
Funds will be credited to your account instantly. For the time being, it is not possible to top up your account online, which is a feature we hope to see made available soon.
Pros Of Using 1ForYou For Trading
1ForYou has a lot to offer traders:
Facilitates refunds
Free mobile app download
Transfer between friends and family
No transaction or monthly subscription fees
iOS and Android (APK) app downloads available
Cons Of Using 1ForYou For Trading
As well as the positives, traders should be aware of the limitations of the 1ForYou gateway:
Online top-ups are not available
Does not facilitate overseas payments
Only available to South African residents
Details regarding security measures are vague
Companies are not able to directly pay a salary into the app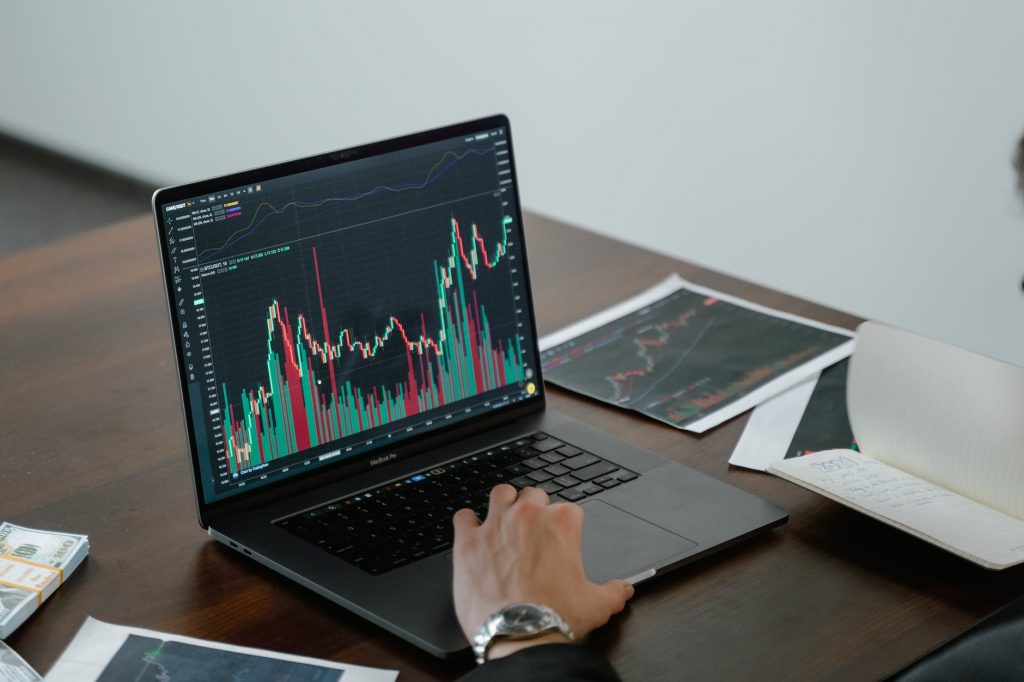 Contact Details
For more information or assistance with a query, head to the 1ForYou website. Under the support tab, you'll find an FAQ section that offers some insight into commonly asked questions and an option to submit a ticket. Alternatively, you can contact the team via:
Phone: 083 903 5274
Email: hellow@1foryou.com
The company is also active across social media. You can find them on Instagram, Facebook, Twitter and YouTube.
Final Word On 1ForYou
If you are a trader based in South Africa, the 1ForYou network could be a convenient way to fund your trading account, especially if you don't have a registered bank account. There are no set-up fees, deposits are credited instantly and the mobile app is convenient and easy to use. We like the ethos of the company and the gateway does a great job of connecting traditionally underserved, cash-rich markets with the online financial world.
However, there are some downsides to consider. The fact that the company doesn't offer online top-ups is a serious drawback. Some traders may also find limitations on overseas payments restrictive. If we compare the 1ForYou gateway to the likes of PayPal or Mastercard, it is definitely more limited in the breadth of services offered. Moreover, the fact that it is only available in South Africa will be a sticking point for many. Overall, we'd say that the services offered are good but only suited to a small demographic and we wouldn't necessarily recommend it over other payment gateways.
Head to our list of brokers accepting 1ForYou deposits to get started.
FAQs
What Is A 1ForYou Voucher?
A 1ForYou voucher is a way of depositing funds into your 1ForYou account. Vouchers can be purchased from most major South African retailers and Flash stores. Vouchers can be used for a range of activities, including online betting at Betway or day trading at brokers like Deriv.
What Should I Do If My 1ForYou Voucher Is Not Working?
If you have an invalid voucher, you need to recharge your pin or you have a question regarding reference numbers, the contact details for the customer support team can be found above. Give them a call or send an email for assistance. The helplines are responsive and available during standard working hours.
What Are 1ForYou's Merchant Partners?
Most of South Africa's leading retailers and Flash stores are available on the 1ForYou network including PEP and Dealz. A full list of merchants can be found on the company's website under the support tab.
Where Can I Find the Voucher Pin On My 1ForYou Voucher?
The unique 16 digit pin will be clearly marked on the voucher. Make sure that you keep this safe as they cannot be redeemed if lost or damaged. Vouchers are not free.
What Are The 1ForYou Voucher Prices?
1ForYou vouchers can either be bought at one of the fixed prices offered or you can decide yourself how much you'd like to deposit. It may vary somewhat between vendors but there are multiple options available.