SuperFunded Review 2023 Review 2023
Investors that qualify for a funded trading account at SuperFunded can keep up to 90% of profits. Pass a single-step evaluation phase with a one-off fee.
SuperFunded is a multi-asset prop trading firm. Based in Australia, the company offers funded profiles up to a value of $200,000 with no monthly subscription fees. The assessment involves just one step, meaning retail investors can get started with trading capital in a matter of days.
This review of SuperFunded will cover the evaluation criteria, how it works, profile options, customer support, and more. We also look at how the funded trading account provider stacks up against the competition.
What Is SuperFunded?
SuperFunded was founded by Australian veteran traders with over 50 years of experience in the financial markets.
The prop trading firm aims to make the global markets accessible to all, with low-cost trading opportunities and educational tools. Over 500 instruments are available to users.
SuperFunded's services and platforms are hosted by affiliate broker Eightcap. The company is the first prop firm to be backed by Broker Venture Capital.
How It Works
New users must pass one evaluation phase to qualify for a funded account, reducing barriers to entry vs competitors like Topstep.
SuperFunded offers five pre-funded profiles. Each account is loaded with between $15,000 and $200,000.
Profits achieved through funded trading accounts are split 90/10 in the traders' favor, which is competitive vs other firms including Earn2Trade.
Trades are executed on the globally-established MetaTrader 4 (MT4) platform, hosted by award-winning broker Eightcap. Fast executions are facilitated through Equinix data centres.
Evaluation Phase
There is a single-phase evaluation program with a one-off fee, which varies by program. There are no ongoing charges.
Simply select the funded program tier, pay the fee and meet the target requirements. Challenge account credentials are sent within five minutes of payment.
There is a 90-day time limit to pass the assessment within the demo environment. Up to three evaluation accounts can be opened at any time, with a total virtual bankroll of $600,000 available.
$15,000 Account – $99 assessment fee
$25,000 Account – $149 assessment fee
$50,000 Account – $249 assessment fee
$100,000 Account – $499 assessment fee
$200,000 Account – $999 assessment fee

Assessment Criteria
8% total drawdown
50% consistency rule
No minimum trading days
4% maximum daily drawdown
Expert Advisors (EAs) permitted
Copy trading and hedging are not permitted
Target return 10% profit on starting balance fee
Live Programs
Once the evaluation requirements have been met, access to a live funded account is provided.
Features by funded account:
$15,000 Account
10% profit target
Up to 1:30 leverage
50% profit consistency
$600 maximum daily loss
$1200 maximum total loss
$25,000 Account
10% profit target
Up to 1:30 leverage
50% profit consistency
$1000 maximum daily loss
$2000 maximum total loss
$50,000 Account
10% profit target
Up to 1:30 leverage
50% profit consistency
$2000 maximum daily loss
$4000 maximum total loss
$100,000 Account
10% profit target
Up to 1:30 leverage
50% profit consistency
$4000 maximum daily loss
$8000 maximum total loss
$200,000 Account
10% profit target
Up to 1:30 leverage
50% profit consistency
$8000 maximum daily loss
$16,000 maximum total loss
To satisfy the consistency rule; no single trade can account for 50% or more of the total required return or total target return. This is to encourage retail traders to develop successful strategies that can be applied across multiple trades.
Withdrawals can only be requested after 30 days of trading with an average processing time of two working days.
What Can Be Traded?
Gold and Silver
Brent and WTI oil
40+ major and minor currency pairs
10+ of the world's largest stock indices
100+ US, UK, Australian, and XETRA stocks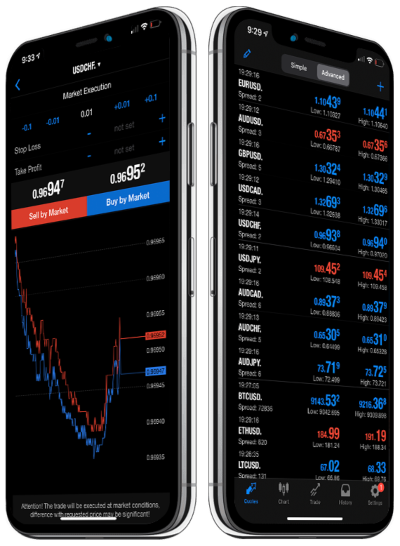 SuperFunded is partnered with Eightcap, therefore all spreads and commission charges are set by the online broker. Eightcap offers raw tight spreads from 0 pips on major currency pairs, with an average spread of 0.06 pips on the EUR/USD.
Security
SuperFunded is a safe prop trading firm. The company is licensed under PropTradeTech Pty Ltd, which was registered as an Australian Private Business entity in July 2022.
With all trade activities hosted on the MetaTrader terminal by an ASIC-regulated broker, retail investors should feel assured of a secure environment.
Customer Support
Customer support at SuperFunded is relatively limited. There is no live chat function or telephone number.
New traders are encouraged to submit an online contact request or email support@superfunded.com.
Pros Of SuperFunded
Advantages of SuperFunded over competitors include:
High profit payouts of 90%
No ongoing membership fees
Trade with leverage up to 1:30
A simple one-step evaluation process
Trade on the industry-recognized MT4 terminal via an ASIC-regulated broker
Cons Of SuperFunded
SuperFunded falls short in the following areas:
Limited customer support options
Profits are only available after 30 days of trading
Limited educational resources to use alongside trading
Funded programs are not available globally, residents of countries including the US are excluded
SuperFunded Verdict
SuperFunded is an average-rated prop trading firm. The brand is missing a trick with limited education and far from extensive customer support options, particularly for beginners. Nonetheless, the ability to trade 500+ instruments on the MetaTrader 4 platform is advantageous.
Get started with the low-cost evaluation assessment before advancing to a higher tier.
FAQs
What Are The Requirements To Qualify For A SuperFunded Funded Profile?
A 10% profit target must be met during the evaluation process. This is based on the starting balance value and must be achieved within 90 days.
Is SuperFunded Regulated?
No, SuperFunded is not a broker-dealer so is not regulated by a financial authority. However, trades are executed on the MetaTrader 4 platform hosted by Eightcap, a brokerage regulated by the Australian Securities and Investment Commission (ASIC).
What Trading Platform Does SuperFunded Offer?
Funded traders can execute positions on the MetaTrader 4 desktop platform or mobile app. MT4 comes with a selection of instant and pending orders, dozens of technical indicators, multiple charting options, and support for automated trading strategies.
Are There Any Registration Costs To Open A SuperFunded Trading Account?
The firm's funded trading accounts do not have a membership fee. However, an evaluation assessment must be passed, which has a one-off charge of between $99 and $999 depending on the account tier.
Are SuperFunded's Trading Accounts Available Globally?
SuperFunded does not provide funded accounts in all locations. Restricted countries include Cyprus, Japan, North Korea, Sudan, Syria, and Turkey.
Investors that qualify for a funded trading account at SuperFunded can keep up to 90% of profits. Pass a single-step evaluation phase with a one-off fee.