Spectre.ai Review 2023


United States not accepted.
See the Top 3 Alternatives in your location.
Spectre.ai is a good option for binary options traders with an eye for innovative technology and flexible contract lengths.
- Daytrading Review Team
Spectre.ai is a binary options trading platform that offers an innovative blockchain-based system and proprietary products with payouts up to 400%. Spectre sources liquidity directly from traders with no middleman, and offers a transparent trading environment with all transactions visible on a verified ledger. The broker offers contracts on crypto and forex pairs with flexible expiry times and instant payouts on an easy-to-use bespoke platform and mobile app.
$0
Own
Shares, Reverse Futures, Crypto, Forex, Commodities, Binary options, EPIC, CFD
-
USD, EUR, GBP
Neteller, Wire Transfer, Credit Card, Debit Card, Bitcoin Payments
and
11 more
Binary Options Trading
Spectre.ai offers binary options trading on multiple markets with a $0 starting deposit and payouts up to 400%. No other binary brands match Spectre in terms of payouts.
Forex Trading
Trade binary options on 18 forex pairs, including a selection of majors, minors and cross pairs such as GBP/USD, EUR/USD and AUD/JPY. Gold and silver binary options are also available paired with USD.
Stock Trading
Stock binary options are available on US equities to qualifying registered members who complete an application form. 20 blue chip stocks are available to aspiring traders.
Crypto Trading
Trade some of the most well-known cryptos, including Bitcoin, Ethereum, and Litecoin. Users just have to decide if the price of the digital token will rise or fall over an agreed timeframe.
✓ Pros
Trades are verified through a decentralized public ledger
100+ assets are available with payouts up to 400%
Unique Epochal Price Index Composite (EPIC) assets
Privileges and perks can be bought in Trader's Bay
Crypto deposits are accepted with no transfer fees
The low minimum deposit of $0 will suit new traders
A free demo account is available
✗ Cons
Spectre.ai is not regulated by a reputable authority
No MT4 integration for advanced chart analysis
No copy trading service
Spectre.ai is a blockchain-based trading platform specializing in binary options. Requiring no minimum deposit and using crowd-sourced technology, Spectre offers a new form of broker-less trading. In this Spectre.ai review, our experts unpack the login and KYC process, mobile apps, dividend tokens, and more.
Company Details
Spectre stands for Speculative Tokenized Trading Exchange. The company is owned and operated by Spectre Trading Limited, a company registered in St. Vincent and the Grenadines.
In 2017, the company welcomed investors to participate in its Initial Coin Offering (ICO). The broker has since proven popular among the Asian trading community and is now gaining traction in Europe and beyond.
The Spectre.ai team has made the news for their innovative approach to online trading. Their operating model is centered around a decentralized autonomous liquidity pool (DALP) built onto the Ethereum blockchain network. The system automatically matches new orders against the order book. If there is no opposing trade, then trades are filled against the DALP.
Essentially, Spectre uses a broker-less model – not holding customer deposits and withdrawals in the traditional sense. Instead, payments and profits flow directly to and from your e-wallet, providing a fast, secure and transparent way to trade online.
Trading Platform
Spectre.ai has a proprietary trading platform. The system is web-accessible, has a straightforward login process, and the basic features you would expect, including charts ranging from one second up to one day, plus over 100 technical indicators.
It doesn't offer all the advanced tools you would find on the likes of MetaTrader. However, Spectre is planning to offer MT4/MT5 integration.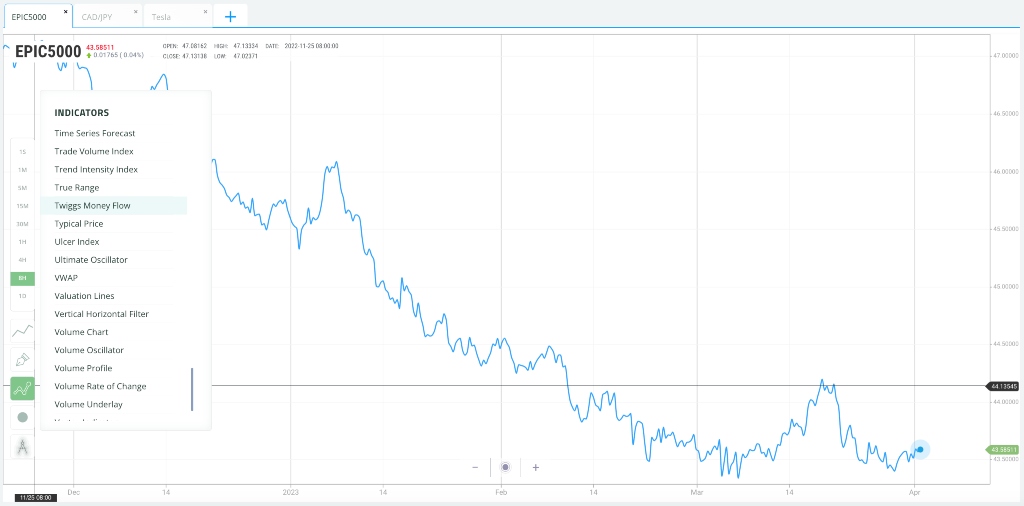 APIs allow traders to build automated trading robots. Developers can extract historical data from the platform and test algorithms in different markets. Automated trading is also available on the Spectre.ai demo account.
Spectre.ai made upgrades to its trading platform recently. The latest terminal offers a faster and more reliable trading experience with user-friendly navigation, intuitive menus and interactive charting. Traders can now make use of twin charts whereby you can view two assets side-by-side, plus indicator templates allowing you to save and load customized layouts.
How To Make A Digital Contract Trade
Navigate to the order widget in the right-hand side of the trading platform
Choose an expiry time (from 1 second through to end of day or custom)
Input the investment amount (from $5 up to $100 – may vary with asset)
Click on 'Add Protection' to secure an amount of the stake in case of loss
Select 'Up' if you think the price of the asset will increase
Select 'Down' if you think the price of the asset will decrease
Note, the 'Orders' menu in the top of the interface displays open and recent orders.
Spectre.ai Assets
Over 80 synthetic tradable products are available at Spectre.ai, allowing users to speculate on price movements without owning the underlying asset. They are split primarily between digital binary options and Spectre's own Epochal Price Index Composite (EPIC) contract class. CFDs are also offered.
Digital contracts offer payouts of up to 400%, are verified in a second and can be traded in multiple markets, including forex. EPIC contracts are based on an aggregate of historical market fluctuations and replicate live market conditions. They can be traded like any other asset and are available around the clock.
Spectre.ai is also continuously introducing more cryptocurrencies and DeFi coins to the list of available assets. New cryptocurrencies are essentially soft launched on the broker's demo account and are available 24/7 with up to 90% returns and near zero-pip spreads. Note, cryptos are not available to UK clients in line with FCA regulations.
A generous list of equities has also been added, including in manufacturing, technology, software, gaming and entertainment. This brings the full list of stocks to more than 100 with big names like Tesla, Microsoft and Metaverse.
Fees & Payouts
Spreads at Spectre.ai are tight, with some assets even allowing spread-free entries. Average spreads on major forex pairs are 0.58 pips on the EUR/USD and 0.9 pips on the GBP/USD. With tighter spreads, traders benefit from higher win rates as it is easier to reach profitability. Leverage Digital CFDs also have a daily fee of 1 pip on open positions.
To compensate for competitive fees, payouts on binary options are lower than at some providers (except for EPIC assets at 400%+). Traders can get payouts of up to 90% on major forex pairs and cryptos, 79% on gold and silver, and 100% on reverse futures.
This review was pleased to see Spectre.ai doesn't charge many of the additional fees found at other brokers. For example, there are no inactivity fees or commission charges. Deposits and withdrawals are also free.
Spectre.ai Leverage
Leverage is unavailable on most assets, except for forex, where up to 1:40 leverage is available. For traders with minimal capital, this may limit the number and size of positions they can take. However, reduced leverage also helps to limit potential losses.
Mobile Apps
Spectre.ai has a mobile trading app available to download for both Android and iOS. The APK application aims to replicate the desktop experience. The login process is smooth, all assets are available, and price analysis can be conducted.
When we used Spectre.ai, our traders were disappointed to see the app isn't available to download from Apple or Google Play stores. Instead, traders must use the link provided on the main website. However, it is possible to use it on your iPhone, iPad, and Android devices.
Deposits & Withdrawals
While there is the option to use traditional currencies, Spectre.ai doesn't require accounts to be funded with fiat currencies. Instead, users can trade directly from a digital wallet. With that said, KYC checks must be completed before traders can make a deposit.
Payments methods available include:
Skrill
Ether
Uphold
Neteller
PaySafeCard
Bank transfer
UnionPay (China)
Credit/debit cards
Advcash (South America, Russia, Europe)
FasaPay (Indonesia, Vietnam, Thailand, and Malaysia)
Help2pay (Malaysia, Thailand, Indonesia, and Vietnam)
There is also the option of a DeFi Wallet, with it you can make deposits and withdrawals. The coins supported are SNX, KNC, BAND, LINK, USDC, PAX, and the firm's own SXUT.
Spectre.ai also introduced a string of local payment solutions in 2022. For traders in Brazil, CuboPay is now available, offering fiat and crypto deposits and withdrawals. For Indian clients, UPI, Netbank, Paytm, JioPay and PhonePe are also available.
For Wallet accounts:
No minimum deposit
$50 minimum trade size
For Regular accounts:
$10 minimum deposit
$1 minimum trade size
As Spectre.ai doesn't hold payments, processing speeds depend on the payment provider, but usually take up to 48 hours. Wire transfers and cards take a few days.
The broker doesn't charge for withdrawals, but your payment method might. It is best to check their transaction policies.

Demo Account
A demo account is available at Spectre.ai. The practice account simulates real-market conditions and offers traders a hefty virtual bankroll of $200k+ to sample the platform and instruments. When users are ready to switch to real-money trading, they can easily do so.
How To Open A Demo Account
Click 'Try Now' on the broker's website
Enter basic contact details including your name and email address
Click on the activation link sent to the registered email address
Sign in to the client dashboard using your new account credentials
Bonuses & Promotions
With Spectre.ai not requiring a minimum deposit, it's unsurprising there aren't welcome deposit bonuses.
Fortunately, the broker does offer other promotions. For example, the brokerage runs trading tournaments with prizes up to $50,000. These are an excellent opportunity to get your hands on winnings, but they're also a helpful way to learn from established investors.
Regulation & Licensing
Spectre.ai is registered in St. Vincent and the Grenadines. Users can trust that the broker isn't a scam because their operating model ensures they don't hold customer capital in the traditional sense. As a result, traders don't need the same reassurance from a regulator that an intermediary broker can be trusted to pay out profits.
With that said, traders should approach any unregulated binary options broker with a degree of caution. The industry has attracted online scams. Only risk what you can afford to lose.
Additional Features
Spectre.ai doesn't offer different additional features like the standard learning resources and forums found at many online brokers. While educational tools would be helpful, the extra features they do offer are good:
U-Token Rewards
Spectre.ai's dividend reward token, SXDT, is an internal currency that gives traders higher payouts, access to more assets, and increased trade sizes. Utility tokens can be held in your digital wallet and are an excellent way to maximize the trading experience.
Trader's Bay is the gamified marketplace and rewards portal where clients can buy various perks. Daily fees vary but typically range from $0.09 to $1.49 depending on the reward. Alternatively, perks can be unlocked with dividend reward tokens.

Spectre Incentive Program
The Incentive Program is a weekly tournament offering cash prizes to those that accumulate the most trading volumes. $1,000 is awarded to each week's winner, while the annual winner picks up a $50,000 cash prize.
Live Accounts
Spectre.ai doesn't offer a range of accounts with staggered benefits depending on the size of your deposit, as the broker doesn't require a minimum deposit with the standard e-wallet system. Instead, accounts are split into:
Wallet Account – With the standard wallet account you trade directly from your crypto wallet. By removing the middleman, transactions are processed instantly and without fees.
Regular Account – Users can also opt for a regular account, which is essentially a privately escrowed Ether wallet. Trades are still confirmed on the blockchain, and winnings pass directly to your escrowed Ether wallet which can then be withdrawn to your privately held e-wallet. There is a $10 minimum deposit with the regular account.
Trading Hours
Spectre.ai offers 24/7 trading. Opening and closing times follow respective market operating hours. Trading outside of standard market hours may result in wider spreads.
Customer Support
Customer service representatives at Spectre.ai are accessible through email and live chat:
Email – support@spectre.ai
Live chat – accessible from the bottom right-hand corner of the broker's website
There is also a fairly comprehensive FAQ section on the website, along with an online query form. In addition, Spectre.ai's Medium blog works well as a roadmap to getting the most out of the platform, with tutorials on platform features.
Some user reviews may flag the lack of telephone support, but while using Spectre.ai, our experts found the chat support is monitored regularly and able to deal with the majority of platform and account queries.
For the latest Spectre.ai news, keep an eye on the broker's social media channels:
Security & Safety
User security at Spectre.ai is strong. The website uses encryption to secure personal information. Crucially, all transactions are settled on a transparent digital ledger, which is aggregated and verified every 24 hours by a growing global network of 20,000+ nodes. 2FA is also provided.
Spectre.ai Verdict
Spectre.ai offers something different – a unique EPIC contract class in addition to standard assets, plus no minimum deposits and a transparent blockchain-based trading environment. For traders wanting simplicity, security, and competitive costs, Spectre.ai ticks the box.
FAQ
How Does Spectre.ai Work?
Spectre is an online binary options broker built on a blockchain system that allows users to trade directly with the market. Instead of acting as an intermediary, payments flow directly to and from your e-wallet.
Does Spectre.ai Offer High Payouts?
The broker's payouts on the EPIC contract class are high at 400%+. However, payouts on the platform's standard digital options are in line with most competitors.
Is Spectre.ai Legit Or A Scam?
Whilst not regulated by a top-tier financial authority, Spectre.ai does have a good track record and operates via a decentralized global network providing a layer of credibility and trust. It is a legitimate binary options trading platform.
Does Spectre.ai Have An App?
Spectre.ai has a mobile application compatible with Android and Apple devices. It can be downloaded from the broker's website. The APK app allows users to manage trade operations from a mobile device, including depositing funds and withdrawing returns.
What Assets Can I Trade On Spectre.ai?
Spectre specializes in binary options and its unique contracting class – EPIC, which is built on aggregated historical market movements that replicate live trading conditions. CFDs are also available to account holders.
How Much Capital Do I Need To Trade On Spectre.ai?
There is no minimum deposit at Spectre.ai. However, the minimum trade size on the platform is $1 – $5 (depending on the asset).
How Does Spectre.ai Work With The Ethereum Blockchain?
The blockchain is a decentralized ledger that transparently verifies transactions through a global network of nodes. The blockchain allows for transactions to be processed directly between the market and a user's e-wallet. Spectre.ai's decentralized system is built onto the Ethereum blockchain.
Is Spectre.ai Available In The US?
No, US citizens aren't currently able to use the Spectre.ai platform.
Accepted Countries
Spectre.ai accepts traders from Australia, Thailand, Canada, United Kingdom, South Africa, Singapore, Hong Kong, India, France, Germany, Norway, Sweden, Italy, Denmark, United Arab Emirates, Saudi Arabia, Kuwait, Luxembourg, Qatar and most other countries.
Traders can not use Spectre.ai from United States, Venezuela, Iran, Vanuatu, Cayman Islands, Virgin Islands, British, Costa Rica, Korea, Syria, Somalia, Yemen.
Payment Methods
Spectre.ai Details
Minimum Trade
$1
Regulated By
St. Vincent and the Grenadines
Islamic Account

Yes

Mobile Apps

Yes

Margin Trading

Yes

Volatility Index

No

Spot Trading

No

Perpetual Swaps

No

ELWs

No

REITs

No

AI / Machine Learning

No

Robo Advisor

No

P2P Trading

No

Negative Balance Protection

No

VPS Hosting

No

Tournaments

Yes

Demo Competitions

No

Managed Accounts

No

Market Maker

No

Auto Trading
Yes – through APIs
Social Trading

No

Inactivity Fee
$0
Guaranteed Stop Loss

No

Stock Exchanges

Nasdaq
New York Stock Exchange

Commodities
Forex Trading Details
| | |
| --- | --- |
| GBPUSD Spread | 0.90 |
| EURUSD Spread | 0.58 |
| EURGBP Spread | 0.90 |
| Assets | 20 |
Cryptocurrency Trading Details
Crypto Spread
Variable
Crypto Lending

No

Crypto Staking

No

Crypto Mining

No

Crypto Auto Market Maker

No

Crypto Coins

AAVE
AVAX
BCH
BNT
BTC
CAKE
COMP
DSH
ETH
FTM
LINK
LTC
MKR
REN
RUNE
SNX
SUSHI
TERRA
UMA
UNI
YFI
ZRX
Binary Options Trading Details
| | |
| --- | --- |
| Payout Percent | 400% |
| Expiry Times | 1 second – 1 day |
| Ladder Options | No |
| Boundary Options | No |
Top 3 Alternatives to Spectre.ai
Compare Spectre.ai with the top 3 similar brokers that accept traders from your location.
World Forex – World Forex is an offshore broker registered in St Vincent and the Grenadines, offering commission-free trading with a $1 minimum deposit and 1:1000 leverage. Digital contracts are also available, offering beginners a straightforward way to speculate on popular financial markets.
Go to World Forex
Videforex – Videforex offers access to stock, index, crypto, forex and commodities markets via binary options and CFDs. The proprietary platform, mobile app and integrated copy trading are user-friendly and will suit new and casual traders, and the market analysis tools and trading contests provide good ways to improve your trading skills.
Go to Videforex
Pocket Option – Founded in 2017, Pocket Option is a binary options broker offering up/down contracts on forex, stocks and cryptocurrencies. With over 100,000 active users and a global reach, the brand has proven popular with budding traders. Pocket Option also supports dozens of payment methods and has a low minimum trade of just $1.
Go to Pocket Option
Spectre.ai Comparison Table
Compare Spectre.ai With Similar Brokers
Spectre.ai
World Forex
Videforex
Pocket Option
Rating
3.3
4
3.6
4.2
Markets
Shares, Reverse Futures, Crypto, Forex, Commodities, Binary options, EPIC, CFD
Forex, CFD Stocks, Metals, Energies, Cryptos, Digital Contracts
Binary Options, CFDs, Forex, Indices, Commodities, Crypto
Binary Options, Currencies, Commodities, Stocks, Indices
Demo Account
Yes
Yes
Yes
Yes
Minimum Deposit
$0
$1
$250
$50
Minimum Trade
$1
0.01 Lots
$0.01
$1
Regulators
St. Vincent and the Grenadines
SVGFSA
–
IFMRRC
Bonus
–
100% Deposit Bonus
20% to 200% Deposit Bonus
50% Deposit Bonus
Education
No
No
No
No
Platforms
Own
MT4, MT5
TradingView
MT5
Leverage
1:40
1:1000
1:500
–
Payment Methods
16
10
8
23
Visit
–
Visit
Visit
Visit
Review
–
World Forex
Review
Videforex
Review
Pocket Option
Review
Compare Trading Instruments
Compare the markets and instruments offered by Spectre.ai and its competitors. Please note, some markets may only be available via CFDs or other derivatives.
Compare Spectre.ai Trading Instruments

| | Spectre.ai | World Forex | Videforex | Pocket Option |
| --- | --- | --- | --- | --- |
| Binary Options | Yes | Yes | Yes | Yes |
| Expiry Times | 1 second – 1 day | 1 minute – 7 days | 5 seconds – 1 month | 5 seconds – 4 hours |
| Ladder Options | No | No | No | No |
| Boundary Options | No | No | No | No |
| CFD | No | Yes | Yes | No |
| Forex | Yes | Yes | Yes | Yes |
| Stocks | Yes | Yes | Yes | Yes |
| Commodities | Yes | Yes | Yes | Yes |
| Oil | No | Yes | Yes | Yes |
| Gold | Yes | Yes | Yes | Yes |
| Copper | No | No | Yes | No |
| Silver | Yes | Yes | No | Yes |
| Corn | No | No | No | No |
| Crypto | Yes | Yes | Yes | Yes |
| Futures | No | No | Yes | No |
| Options | No | No | No | No |
| ETFs | Yes | No | No | No |
| Bonds | No | No | No | No |
| Warrants | No | No | No | No |
| Spreadbetting | No | No | No | No |
| Volatility Index | No | No | No | No |
Spectre.ai vs Other Brokers
Compare Spectre.ai with any other broker by selecting the other broker below.
Customer Reviews
There are no customer reviews of Spectre.ai yet, will you be the first to help fellow traders decide if they should trade with Spectre.ai or not?
Visit
Spectre.ai is a binary options trading platform that offers an innovative blockchain-based system and proprietary products with payouts up to 400%. Spectre sources liquidity directly from traders with no middleman, and offers a transparent trading environment with all transactions visible on a verified ledger. The broker offers contracts on crypto and forex pairs with flexible expiry times and instant payouts on an easy-to-use bespoke platform and mobile app.
Article Sources
The writing and editorial team at DayTrading.com use credible sources to support their work. These include government agencies, white papers, research institutes, and engagement with industry professionals. Content is written free from bias and is fact-checked where appropriate. Learn more about why you can trust DayTrading.com