Scalping Crypto
Scalping crypto trading can be a high-intensity but rewarding strategy if you harness the necessary tools and knowledge. If you want to learn how to scalp trade crypto, we've covered the key considerations below, including some of the best scalping signals and live indicators.
Scalping Crypto Brokers


Trade the major Cryptos against USD, EUR, GBP and AUD. All traded with tight spreads. No virtual wallet required, just a trading account.
Trade the major Cryptos against USD, EUR, GBP and AUD. All traded with tight spreads. No virtual wallet required, just a trading account.
What Is Scalping Crypto?
Scalping is a popular short-term intraday trading strategy which aims to profit from small price movements. The idea is that accumulating small but frequent profits will generate a substantial return by the end of the trading day.
In comparison to day trading, scalpers tend to focus more on technical analysis than fundamental techniques. Crypto scalpers will therefore rely heavily on candlestick chart patterns, support and resistance levels and other technical indicators, such as Bollinger Bands and Fibonacci retracements.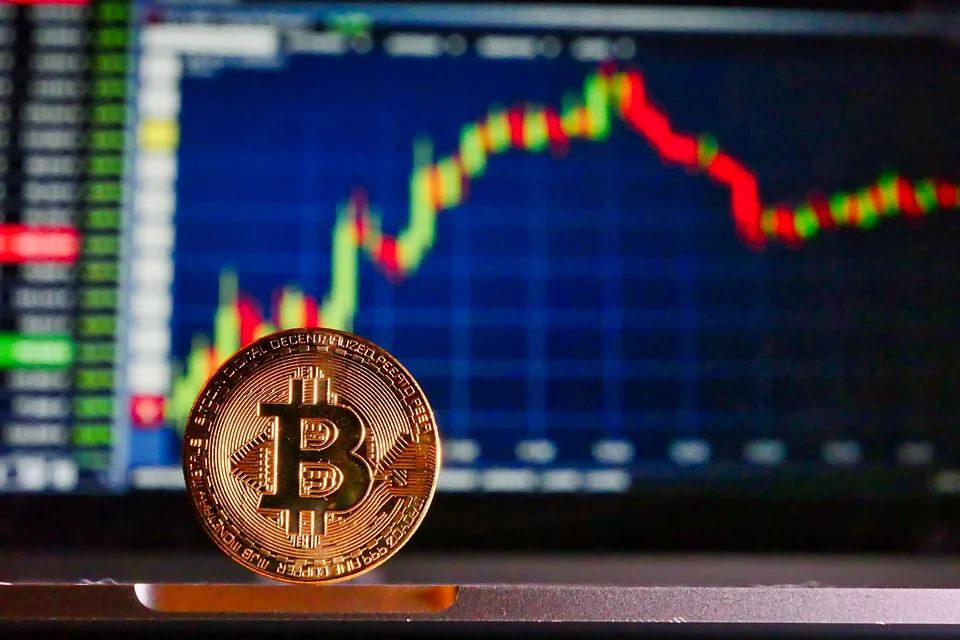 Whilst a range of assets can be used, many traders opt for scalping with cryptocurrencies, such as Bitcoin, due to the constant price action. Scalping in the crypto market can therefore present good opportunities if you are patient and disciplined
Below we'll cover how to execute scalping trading strategies in cryptocurrencies and which tools might best suit your trading style.
Scalping Crypto Strategies
Before you dive straight into your 5-minute timeframe, bear in mind that cryptocurrencies are much more volatile than forex, so the market will behave differently. As such, you will need to adjust your strategies accordingly.
Certain cryptocurrencies are also more volatile than others and therefore create a high-risk environment. Beginners should therefore consider Bitcoin trading before moving on to more volatile altcoins, such as Ethereum.
Range Trading
One popular scalping crypto strategy is range trading, which involves monitoring the price movement between the high and low levels within a certain time period. The bottom and top of the range will hold as support and resistance, respectively, until the range is broken, meaning traders will aim to buy at support and sell at resistance.
The more frequently the price touches either level, the more likely the level will break. This scalping crypto strategy can therefore work well for traders using a 5-minute timeframe, though a stop-loss will be essential for when a breakout occurs.
Of course, your key tool here will be your support and resistance lines on your candlestick chart, though simple moving averages can also double up as dynamic S/R levels.
Bid-Ask Spread
Some scalpers also aim to exploit the bid-ask spread, which is the difference between the bid and ask prices. Scalpers can profit from any considerable difference between the two. In fact, there are two instances where the bid-ask spread occurs in scalp trading:
Firstly, a wide bid-ask spread is when the asking price is higher and the bid price is lower than usual. This tends to happen when there are more buyers than sellers, causing the price to rise. Crypto scalpers will therefore be selling at this point.
Conversely, a narrow bid-ask spread is when the asking price is lower and the bid price is higher than usual. In this scenario, the buyers outnumber the sellers.
Scalping Crypto Tools
Scalping can be achieved using a variety of tools, though their level of effectiveness will depend on the trader's preferences and experience.
Bots
Automated trading is one of the most popular tools used by traders, as they can make light work of the demanding and high-frequency nature of scalping. Crypto bots typically consider the Relative Strength Index (RSI), support and resistance and moving averages when scanning the market.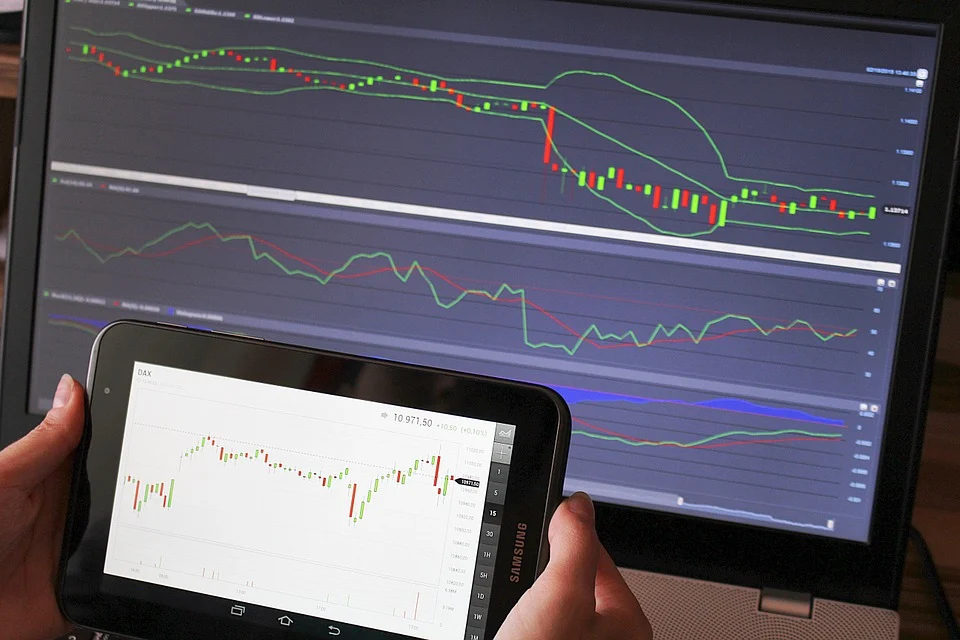 Scalping crypto bots are developed using different programming languages, which can vary depending on the platform, for example, Expert Advisors (EAs) on MetaTrader or cBots on cTrader. For crypto trading, bots are often integrated with exchanges such as Binance or Kraken.
Whilst there are thousands of bots available on the market, including popular Bitcoin scalper bots, traders should be aware of scams operating in this area. Always check reviews before you start investing.
Signals
Some scalping crypto traders opt for market signals, which can guide decisions on when to buy and sell. Depending on your preferences, you can choose managed signals, whereby you subscribe to another trader's deals, or you can opt for fully automated signals.
Crypto signals aim to analyse existing market conditions, whereby professional traders will make predictions on when to buy or sell. These signals are sent via email, text message or smartphone notification to those who are subscribed.
Technical Indicators
Scalping crypto strategies will perform better when used with certain indicators because of their suitability with smaller timeframes and quick execution.
Take the Moving Average Convergence Divergence (MACD), for example, which is a trend and momentum indicator that tracks the relationship between two moving averages of the asset's price.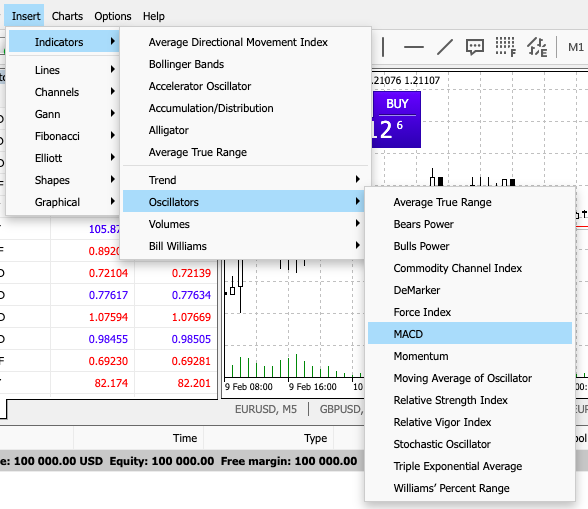 Since crypto markets such as Bitcoin are excellent for trend-following strategies, the MACD is a prime example of how you can use an indicator to spot scalping trends to determine buy/sell signals quickly. This can also be used in conjunction with your Simple Moving Average (SMA) or Exponential Moving Average (EMA) indicators.
It may take some practice to find the best crypto scalping indicators for your trading style, but once you've pinned down the basics, you'll soon be on your way to scalping successfully.
Pros Of Scalping Crypto
Regardless of trading experience, using a scalping strategy for trading cryptocurrencies can, with a little practice and determination, present some considerable merits.
Easily automated – Scalping crypto strategies work well with automation, whether in the form of investing bots or signals. This can also take the emotional bias and stress out of trading.
Low risk – Since you are taking small position sizes when scalping cryptos, there is comparatively a lower level of risk than longer-term day trading.
Profitable – With the correct mindset and commitment, traders can accumulate small profits frequently over time, which can add up substantially by the end of the trading session.
Cons Of Scalping Crypto
As with all strategies, there are some notable limitations that you will need to consider before executing scalping methods.
Competition with bots – Whilst it can be beneficial to utilise automation when scalping cryptos, this does also mean that you are trading (and competing) in a market that is heavily saturated with intelligent bots.
Commitment, speed and patience – Scalping strategies require fast reactions, quick execution and a good level of patience. As a result, scalping is considered a high-risk strategy which is generally better suited to skilled traders.
Leverage – If you are margin trading, scalping requires extensive use of leverage which can be extremely risky, especially for inexperienced crypto traders.
Fees – As you are making numerous trades per day, you can rack up substantial fees. Make sure to consider all the costs involved before choosing a crypto broker.
Scalping Crypto Tips
Before you start scalp trading your favourite cryptos, the tips below should help to determine the qualities to look out for in a good broker.
Demo Account
An important tool for any trader, especially newbies, is a crypto demo account or scalping tutorial. A demo account allows you to observe the market and place simulated trades using virtual money.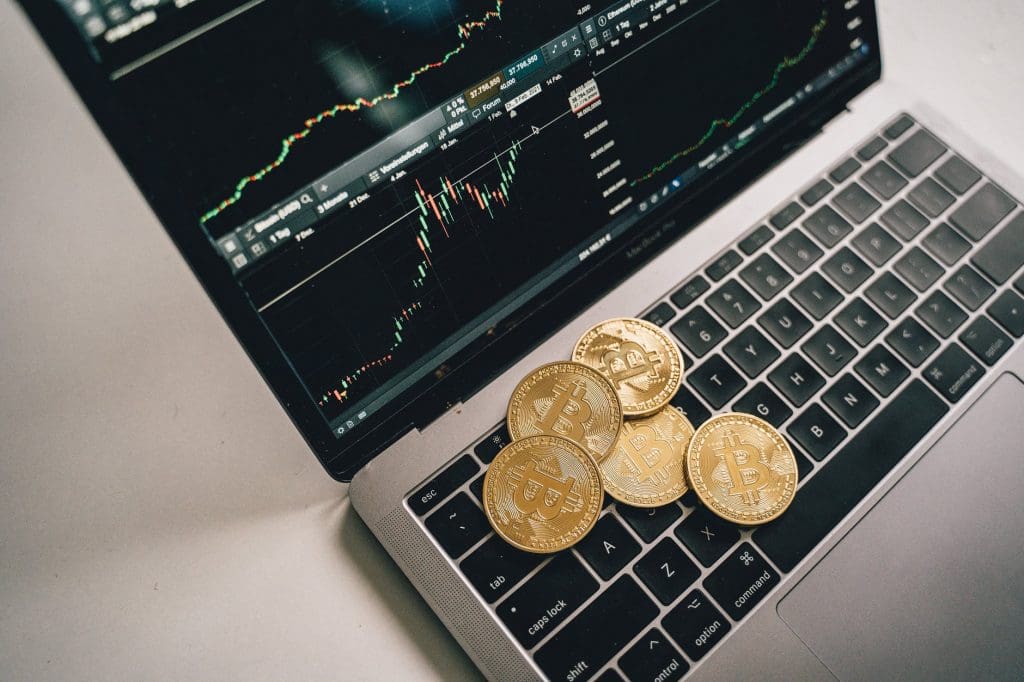 Since there's no risk to your own capital, you can practice your Bitcoin or altcoin scalping strategies and trade with peace of mind, before moving on to a live account.
Fees & Costs
This will quite often be down to the quality of your crypto broker or exchange, so it's important to spend some time researching your options. The usual costs will include commissions and funding fees, though these will vary from broker to broker.
Whilst scalping can be associated with high costs due to the frequency of trades, some of the best brokers do offer fairly reasonable scalping crypto fees.
Education & Additional Tools
It's also worth looking out for any additional tools or educational resources offered by the broker, which are invaluable if you're new to crypto investing or scalping. This might include a crypto training course, videos or webinars, a Bitcoin scalping blog, or even a community forum.
For example, Binance has an excellent crypto academy, whilst BitMEX offers a trading community via social media platforms and scalping forums, including Telegram and Reddit. If you prefer non-digital resources, there is also an abundance of crypto and scalping books that you can order online.
Charts & Bots
Your scalping crypto strategy will not be complete without extensive use of your chart indicators and, in many cases, investing bots. Scalping is a high-intensity trading strategy that is based on speed, so any tools you can use to expedite your processes will be beneficial.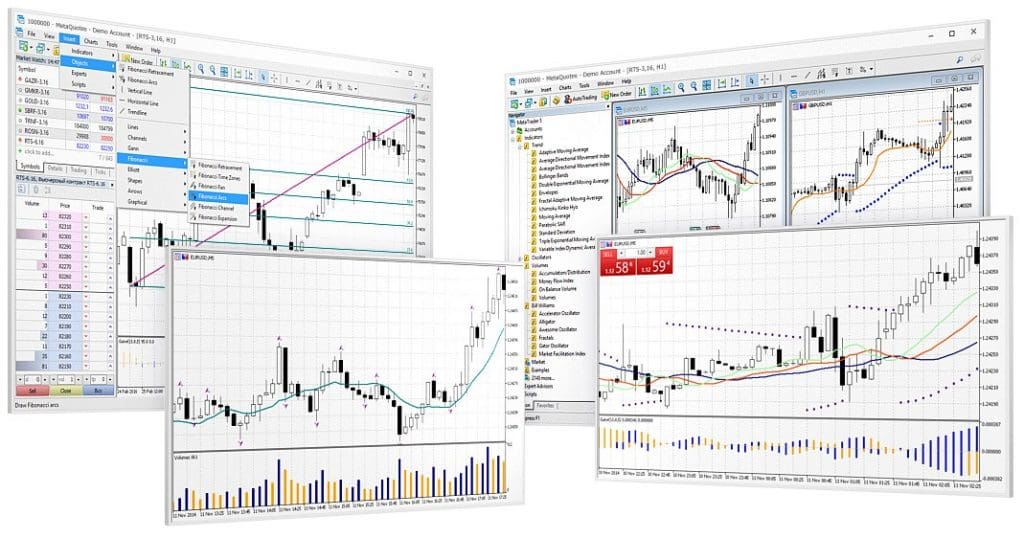 You will need to try out various indicators and analysis tools to find the most suitable one for you. Remember, trading bots can also be valuable tools but they cannot guarantee success.
Final Word On Scalping Cryptos
Whether you're using a 1-minute or 5-minute scalping crypto strategy, the quality of your broker should be a key consideration before you start trading. This will determine not only the reliability of the platform you are using but also the fees you pay and the resources you have access to.
If you're a beginner, be mindful of the risks involved with scalping cryptos and make use of any demos or tutorials available. Above all else, make sure you have a sound understanding of your charting indicators, signals and trading bots.
FAQ
What Is Scalping In Crypto Trading?
Scalping is a short-term trading strategy which involves making small and frequent profits, with the aim of generating a substantial return by the end of the trading day. Scalping is popular in cryptocurrency trading because the market is volatile and moves quickly.
What Is The Best Crypto For Scalping?
The best cryptocurrency for scalping will depend on your trading style and risk profile. Beginners will usually opt for Bitcoin, as it is less volatile and therefore more stable than other altcoins. You can implement various indicators for a scalping Bitcoin strategy, or use a Bitcoin scalper bot or EA to automate your trades.
What Are The Best Crypto Scalping Signals? 
Some of the top scalping signals for cryptocurrencies include HIRN Crypto, CQS Premium and Blockchain Sparrows Signals, all of which are supported by popular exchange, Binance. You can find many other top-rated signals to compare online.
Does Robinhood Allow Crypto Scalping?
Yes, Robinhood does allow crypto scalping within the platform. You can find more information within the education section on the website. Note that Robinhood is not currently available outside the US, though the broker does plan to expand in the near future.
Is Robinhood Good & Safe For Cryptocurrency Scalping?
Robinhood is a regulated US-based stock trading and investing app, which also offers an online cryptocurrency wallet and exchange. However, it is not a top choice among traders for its scalping crypto features. Bear in mind that online crypto wallets are not as safe as other types of storage.