Get Up To $3,500 When You Open A New E*Trade Account
E*Trade is offering an attractive sign-up offer with up to $3,500 available in bonus funds. Clients also benefit from commission-free trades. We break down the terms and conditions below, alongside sign-up instructions.
Welcome Bonus
The offer is valid on new brokerage and retirement accounts opened by 31st August 2022. Traders need to deposit $5,000 or more within 60 days of registering a new account. The higher the deposit, the larger the bonus:
Deposit: $5,000 – $19,999. Bonus: $50
Deposit: $20,000 – $49,999. Bonus: $100
Deposit: $50,000 – $99,999. Bonus: $200
Deposit: $100,000 – $199,999. Bonus: $300
Deposit: $200,000 – $499,999. Bonus: $600
Deposit: $500,000 – $999,999. Bonus: $1,200
Deposit: $1,000,000 – $1,499,999. Bonus: $2,500
Deposit: $1,500,000+. Bonus: $3,500
Getting Started
To claim the welcome bonus, traders need to:
Open a new E*Trade brokerage or retirement account
Enter the promotional code 'BONUS22' at the registration stage
Fund the new account within 60 days of opening. Bonus funds are awarded based on new deposits or securities transferred from external accounts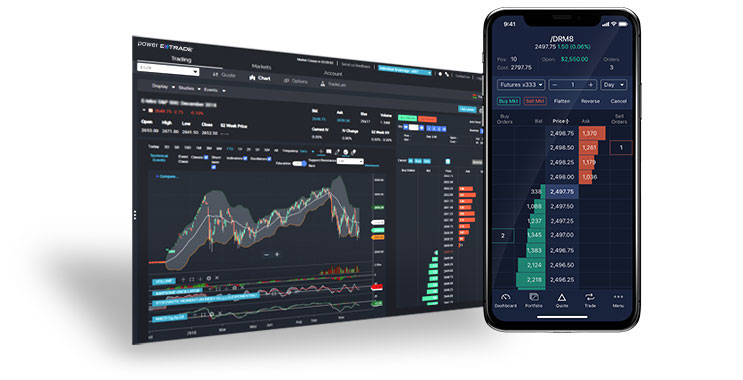 Terms & Conditions
The welcome offer is available to new E*Trade clients only. Also, investors cannot open another account within 60 days of taking part in the sign-up promotion.
Customers have the full 60-day period to build up their initial qualifying balance. Clients do not need to deposit the full sum in one transaction – deposits made in the first 60 days will accumulate. Cash credits will be paid within seven working days following the 60-day period.
Transferred funds and securities must remain in the client's E*Trade account for at least 12 months or the trader will surrender the welcome cash credits. Removing deposited funds within the first 60 days may also impact the total bonus awarded.
The deal is available on the E*Trade Securities account, Coverdell, plus the following retirement accounts: Traditional IRA, Individual 401(k), Roth Individual 401(k), Roth IRA, Rollover IRA, Beneficiary Roth IRA, and Beneficiary Traditional IRA.
About E*Trade
E*Trade is a long-standing brokerage, established in 1982. The company is based in the United States where it holds a license with the Securities and Exchange Commission (SEC).
Clients can speculate on stocks, penny stocks, ETFs, futures, options, bonds and mutual funds. A margin account is available upon request and fees rival competitors, such as TD Ameritrade, Fidelity and Charles Schwab.
The broker offers a choice of trading platforms, from a beginner-friendly web trader to a sophisticated options terminal. Two mobile apps are also available as a free download and provide real-time quotes, interactive charts, news alerts and more.
Use the link below to get started with E*Trade today.

E-trade is a one-stop shop that provides both investment and trading opportunities to clients through four proprietary platforms and apps. The firm has decades of experience and is authorized by the SEC. Investors can benefit from ready-made portfolios or open a do-it-yourself account to choose from stocks, funds, ETFs, futures and bonds; traders can access margin trading on stocks, options and futures.