OpenSea Review 2023 Review 2023
OpenSea is known as the first and largest NFT marketplace for digital goods. It is a decentralised platform for trading crypto collectables. Advantages of using OpenSea include enabling the NFT creator, say a digital artist, to receive royalties in proportion to the value of the token. This review of OpenSea will help to unpack NFTs and debate the pros and cons of using the platform.

What Is An NFT?
NFTs (Non-Fungible Tokens) are digital tokens that can be exchanged and traded on a platform, just as you might find in a physical marketplace. These range from collectables like virtual trading cards to art, music and everything in between.
Between 2018 and 2020, the market cap of NFTs grew ten-fold. Individual artworks are being sold for more than Picasso pieces. 'Everydays: the First 5000 days', a digital artwork by Beeple, reached $69.3 million at auction.
Despite this, NFT trading has been on the receiving end of a lot of heat from critics, primarily for environmental reasons. Others claim that owning digital assets is worthless as the work could be downloaded by anyone; however, certified ownership of an NFT is considerably more valuable than a copy.
About OpenSea
The NFT craze has naturally been making regular headlines, with OpenSea at the core, promising to be the Amazon or eBay of the digital content world. OpenSea is known as a decentralised app (dApp), an interface to connect users to the blockchain.
In early 2021, the transaction volume at OpenSea grew over 1400%, outrunning competitors Rarible who saw a 600% increase. $95 million worth of digital merchandise was sold on the platform in February of 2021 alone.
History
OpenSea was founded in NYC in 2017 by Devin Finzer and Alex Atallah. Fast forward less than four years to March 2021 and they are set to keep growing, with founder David Finzer announcing that they had raised $23 million from investors to push their vision to new heights.
The latest investment round was led by Andreesen Horowitz (A16z Crypto), including investors Alexis Ohanian (Reddit co-founder), Naval Ravikant (AngelList), Linda Xie (Scalar Capital), Blockchain Capital, Coinbase Ventures, Mark Cuban and more. The team at OpenSea have backgrounds at Google, Facebook, Coinbase, Blockchain Capital, Stanford, UC Berkeley, Pinterest and more.
How It Works
Being a decentralised marketplace means that OpenSea trades happen through a smart contract, and no authority ever has possession of your items. Just like fungible tokens, such as Ethereum and Bitcoin cryptocurrencies, trades are logged on a blockchain ledger. This offers transparency, security and provides better recognition for the creator's work, thanks to the immutability of the trade.
On the flip side, a debate has ensued, arguing mainly against the energy consumption of utilising blockchains. Ethereum network's energy consumption each year equates to about 24.43 TWh, which is almost equivalent to the consumption of Ecuador. The other focal point of recent debates is that the majority of the money goes to investors and artists who are already famous, like any other influencer-dominated network. The payouts end up resembling that of Spotify or YouTube, with smaller artists still struggling to gain traction and tales of celebrities cashing in on token airdrops.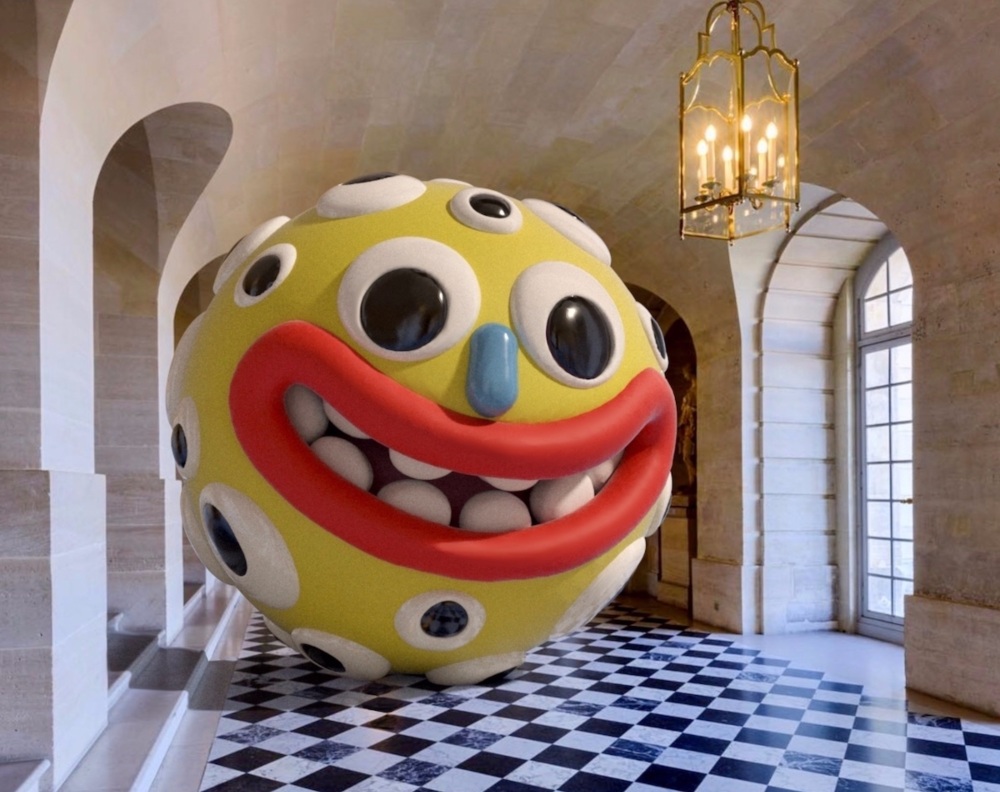 OpenSea utilises the open-source blockchain Ethereum along with ERC721 and ERC1155 standards to ensure the users and NFT creators do genuinely own the items they trade. The company has now started work on supporting the Flow and Polygon blockchains. Unlike minting Bitcoin or another fungible token, NFTs can be created by anyone on OpenSea for free.
Governance tokens are available on OpenSea, representing the ethos of blockchain trading, allowing the owner to influence decisions and make changes to the project they buy into.
OpenSea NFTs
Over 20 million user-owned assets are currently listed on the OpenSea terminal. Most NFT websites tend to focus on one area, but this platform lists a wide range. These can go at auction or for a fixed price. The main categories for sale are artwork, domains, virtual worlds, trading cards and collectables, a range of sports tokens, plus utility tokens.
There is a rankings table, updated hourly, which displays the top NFTs by market cap at OpenSea. Primary sales are sought after for affordability and resale value, so assets are often released in drops, such as the recently dropped Kevin Abosch 1111 collection.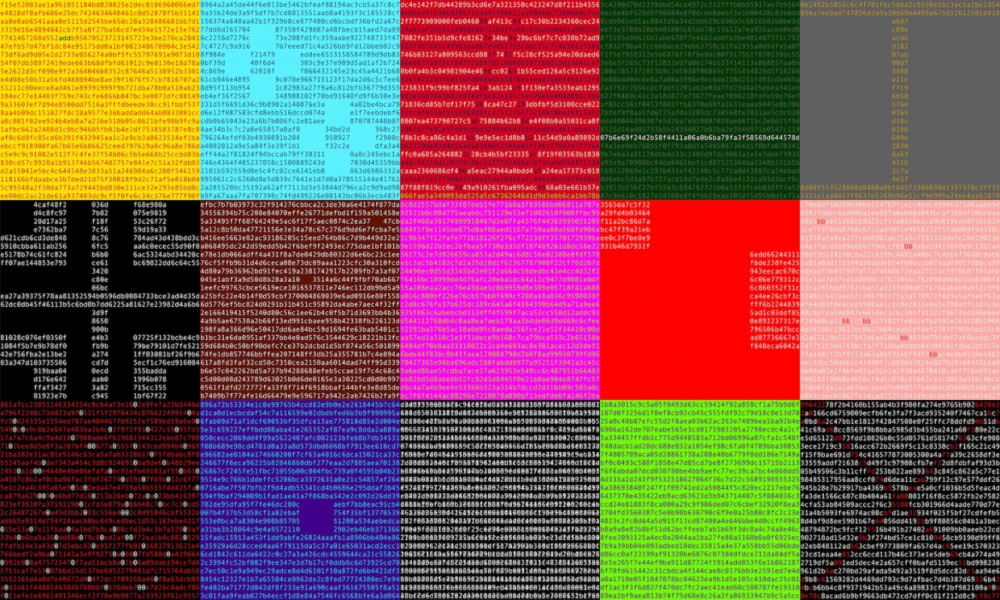 Art – Among the art available on the OpenSea market are hash marks, a collection of 16,384 digital portraits created by over 70 artists. The platform makes it possible for anyone to become an art collector. Waifusion is a collection of 16384 anime-inspired artworks, exclusive to OpenSea, with around 9,000 sold so far. Kings of Leon sold NFTs on OpenSea for over $2 million as part of a new album 'NFT Yourself' release, which included 18 Golden Tickets to their events. The Golden ticket package offered 4 front-row tickets to all of their future tours and VIP service, in addition to a merchandise package. Kings of Leon and YellowHeart, their ticketing partner also sold tokens that offered limited edition vinyl copies of the record, digital downloads and artwork tokens. Other notable projects on the platform include SuperRare and Makersplace.
Virtual worlds – Virtual world tokens are a leading category, where users can trade digital assets in a virtual realm, display their NFTs and trade virtual land and space to house their own NFTs. OpenSea list land and objects for projects like the notable Decentraland and the Somnium Space virtual reality. The marketplace is also home to Sandbox products, another notable community-driven platform where users can monetize the gaming experience on the blockchain. Other games such as Zed Run sell their virtual horses on OpenSea, announcing drops on Discord.
Collectables – Collectible blockchain items and games like JOYWORLD JOYs, Axie Infinity and the renowned CryptoKitties are on the platform. CryptoKitties were the first mainstream use of the blockchain, blowing up in 2017. Unisocks are also listed on OpenSea, another token that blew up, offering a digital pair of socks along with a real pair shipped anywhere in the world. There were initially 500 socks created, with prices responding to a bonding curve as each pair is sold. Unisocks Edition 0 were priced originally at $12, and are now at $76,000+. It's likely the most expensive pair of socks you'll buy! Justin Kan, the founder of the Twitch platform which sold for almost $1 billion to Amazon, has recently listed Certified Justin Kan Stories as NFTs on OpenSea. These are the first YouTube videos to be minted as an NFT.
Sports – Among the successful sporting NFTs on offer at OpenSea are Sorare tokens. The Global Fantasy football group has over 126 football clubs licensed and offers limited edition cards, with fewer cards of the top footballers in circulation. F1 tokens from Animoca Brands are among the other successful tokens, alongside golf, racing NFTs and more. Having seen the rise of NBA Top Shot and other sporting NFTs, it is likely major sporting franchises will capitalise and tokenise collectables.
Utility – The likes of POAP, Urbit ID and Polyient games offer utility tokens on OpenSea. These blockchain assets allow developers to offer features that can be unlocked in the future, often helping to fund the idea. For the investor, you hope these rise in value with supply and demand, as the developers work to improve the project.
Trading cards – Digital trading cards have also been trending. Cards can be sold at a fixed price or auctioned at OpenSea, including free to play card games like Gods Unchained.
Domain names – Purchase domain names like the decentralised Ethereum Name Service (ENS).
Deposits & Withdrawals
It is really simple to invest or sell NFTs at OpenSea. You need a wallet to start using the platform. OpenSea offers an API for accessing ERC721 assets, which is integrated with a range of wallets. OpenSea is compatible with Bitski, Fortmatic, Coinbase, Trust, Argent, Arkane, Authereum, Torus and more. You will need an extension on your web browser such as MetaMask or Dapper.
Mobile devices need a browser that is Ethereum-compatible such as Coinbase Wallet or Opera Touch. The wallet stores digital currency, handles your credentials, houses your NFTs and is your means of interacting with the blockchain. The platform facilitates the interaction between the blockchain and participants, the wallet turns the actions into transactions.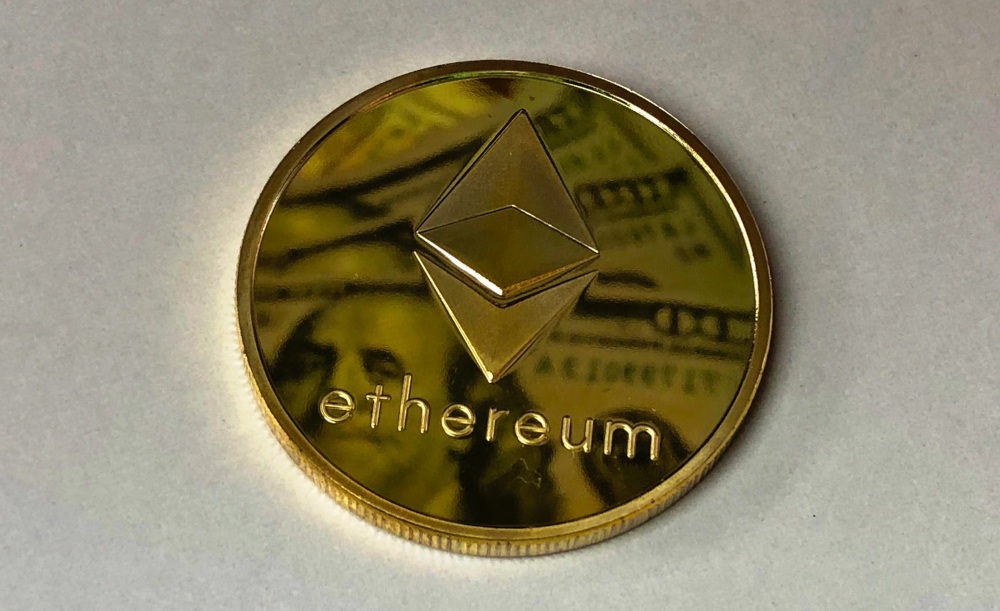 You can change the currency you use, with options to use your own currency if you contact the customer support team. There are currently over 240 payment options on OpenSea. To bid on items, OpenSea use a currency called Wrapped Ethereum (WETH), which converts 1:1 to ETH. This allows you to bid on multiple items using the same Ether pool. When a bid gets accepted, the others will automatically become invalid. Top up your wallet with crypto from a reputable seller.
OpenSea doesn't charge gas fees for deposits or withdrawals but check with your wallet and currency provider for their charges. The full history of your deposits and withdrawals can be seen under the 'My Account' tab.
How To Open An Account
Once you register for a wallet, the sign-up process at OpenSea is easy. You sign in with the wallet, then personalise your account with a banner, username and bio. Details on banner dimensions and suchlike can be found on the OpenSea FAQs.
The platform has recently changed the verification process and it is no longer necessary to verify your collection, all NFTs now appear in the public search. The blue 'verified' tick now only applies to high-profile accounts to prove the marketplace is legit.
How To Create & Sell NFTs
OpenSea offers free minting for NFTs. The platform takes a percentage fee of 2.5% of the sales which is a low commission compared to other NFT marketplaces. Using blockchains and cryptocurrency massively reduces the fees involved in trading. With OpenSea, buyers pay the gas fee on fixed price items, but sellers pay when accepting offers.
Creating an NFT is easy. They have an item minting tool, which enables you to create an NFT without having to input any code. Simply hit 'create a collection', enter a name and logo, and hit 'add new item'. You then upload an image, video, audio or 3D model. Add the appropriate metadata, properties, external links, unlockable content and more. Hit create and that's it! Your first NFT will be sat in your account, just list it for sale and you're good to go.
To initialise your account, the first listing requires a gas fee that lists the item to the blockchain. After that, it's gas-less minting. Unfortunately, OpenSea doesn't have control over this one-time fee, but you can see updated gas prices on Etherscan and wait for a dip. Top up your wallet with Ether (ETH) to cover the fee.

You can sell your ERC721 and ERC1155 items several ways, via a fixed price, highest-bid auction, or declining-price listing, just as you might on eBay. You can start the auction at $0 and OpenSea has a reserve price option to ensure the item doesn't sell too cheap.
It is also possible to add unlockable content to your listing, such as additional files, higher resolution artwork, redemption codes, or access to physical items. If you wish to keep earning from your art, you can put a commission of up to 10% on secondary sales. OpenSea recently added a gas-free delete button so you can delete an NFT before it has sold; however, once they are sold the item can't be removed.
Anyone can get OpenSea verified but some content might be deemed inappropriate so see the full terms and conditions to avoid an unapproved collection. You can easily embed a collection to your website so check out the guide section on the company site.
OpenSea differs from leading competitors such as Rarible as you only mint the NFT when the item gets sold. This means you list an item and it only enters the blockchain when it sells. Rarible, in contrast, mints the item before the sale. This means you pay high fees even if the item doesn't sell. OpenSea also acts as an aggregator. If your item is listed on another marketplace like Rarible, MakersPlace or Mintable, it could be listed on OpenSea too. The company can pull the data from the other sites too, providing the other marketplaces participate, taking a small cut of each sale.
Pros Of OpenSea
If you take OpenSea vs other options like Nifty Gateway, the platform promises:
iOS app
Secure login
Wide range of assets
Configurable auctions
No self-coding minting
Easy to navigate website
Industry-standard security
Low fees & gas free transactions
Strong reputation and corporate backing
Cons Of OpenSea
Downsides of NFT trading on the platform include:
Blockchain energy consumption
Limited customer support
Crypto wallet required
Security
OpenSea uses Rinkeby as a test network. Rinkeby is a proof-of-authority Ethereum testnet that simulates ETH, similar to Kovan, used to test smart contracts before deploying real tokens. You can use MetaMask to send Ether or assets to a test network.
OpenSea has a safe list of verified, authentic and legal transactions of NFT collections that dates back to 2017. Any vetted store will have a blue checkmark next to the collection name. A strong community helps to also vet fake items. You can flag anything that doesn't seem right and the support team will quickly investigate and take the items down. We trust that OpenSea is safe to use.
Customer Support
OpenSea support options are fairly limited. That said, there is a range of FAQs and guides on the OpenSea docs site to assist with most queries. If you do still require support, you can submit a request with your subject, wallet address and they will email back. Alternatively, send an email to support@opensea.io.

Since NFT trading has blown up, marketplaces have been swamped with emails which has been a problem. Another downside is that OpenSea has limited ability to alter your transaction. Once it's entered onto the blockchain it can't be reversed.
The company has a thriving Discord which they engage with regularly. Reddit and other forums have a wealth of discussions regarding OpenSea, NFTs, blockchains and decentralised applications generally.
The platform's Twitter account is also worth checking out. It's a hub of activity, with news updates on big listings and auctions, plus blog posts. Quite importantly, they share a whole range of tweets from artists and users to their 100k+ following.
Additional Features
OpenSea has a range of educational resources to help you understand the NFT trading world and to keep you up to date with news. These include blogs and guides, such as the NFT Bible. OpenSea SDK also allows you to build your own marketplace using JavaScript.
Final Word On OpenSea
OpenSea has dominated the NFT world since its inception in 2017. It is an innovative website with loads of exciting features. There are a wealth of different NFTs available and many franchises and independent artists utilise OpenSea as their primary marketplace. Granted, there is debate over the environmental impact of blockchain trading and the longevity of NFT trading as a practice. Nonetheless, the phenomenon is growing at an incredible rate and OpenSea is expanding with it. It looks like NFT trading is here to stay for the foreseeable future and OpenSea is a good place for beginners to start.
FAQ
What Items Can I Buy On OpenSea?
OpenSea is an NFT marketplace. NFT stands for non-fungible token, which is commonly artwork or digital collectables. The marketplace offers a wide range of tokens, including sports, utility, trading cards, domain names, video game items and more.
What Do I Use For Payment When Trading At OpenSea?
Items sold on OpenSea are listed on a blockchain ledger; therefore, payments are typically cryptocurrencies. On OpenSea, the most used method of payment is Ether, but they support 240+ funding methods. Some social and game currencies are used for example, as some communities have their own payment methods.
What Are Gas Fees On OpenSea?
Gas fees are transaction charges on the Ethereum blockchain, determined by supply and demand. Think of it as the fuel for Ethereum transactions and applications. You are paying to power the execution of a contract and essentially paying the miners who order and process Ethereum blocks. Gas fees are priced in ETH and are not determined by OpenSea.
How Do I Mint At OpenSea?
Minting at OpenSea is gas-free and easy. You can create an NFT within minutes and without having to write any code. Simply hit 'create a collection', 'add an item' to the collection, fill in the metadata and hit 'create'. List the item for sale and you're good to go. Follow the OpenSea FAQs and tutorials for more help.
What Do I Need To Use OpenSea?
OpenSea is a desktop or mobile browser service. To open an account you'll need a wallet or wallet extension for mobile devices. Mobile browsers also need to be Ethereum compatible. You'll have to top up your wallet with cryptocurrency to get started.
OpenSea is a popular NFT trading platform offering a range of tokens with multiple payment options.