Nexo Launches Pro Crypto Platform & ETH Promo
The popular digital asset broker has gone live with its advanced crypto exchange – Nexo Pro. Users can access leveraged trading opportunities and crypto futures while fees have been halved until the end of November. We break down the details below.
Separately, Nexo is running an ETH promotion which will see one winner take home 10 ETH and 10 other accounts credited with 0.5 ETH each. Keep reading to take part.
Nexo Pro
Nexo Pro is the firm's powerful new trading platform. Spot, margin and futures trading is available on over 400 cryptocurrencies. Users can enter market, limit and trigger orders with up to 5x leverage.
The crypto brokerage also has teamed up with 10+ trading exchanges, third-party providers, plus market makers to provide deep liquidity. This means reduced slippage alongside low-cost and fast executions.
Nexo Pro's perpetual futures allow investors to speculate on the price of cryptos without owning the underlying tokens. Contracts are settled in USDT and 2x leverage is available. In addition, both long and short positions can be opened simultaneously, enabling hedging.
Nexo Pro also facilitates automated trading, including via time-weighted average price (TWAP) strategies.
Overall, Nexo Pro is a good option for active investors looking for enhanced trading opportunities and functionality beyond the standard exchange of popular tokens like Bitcoin (BTC).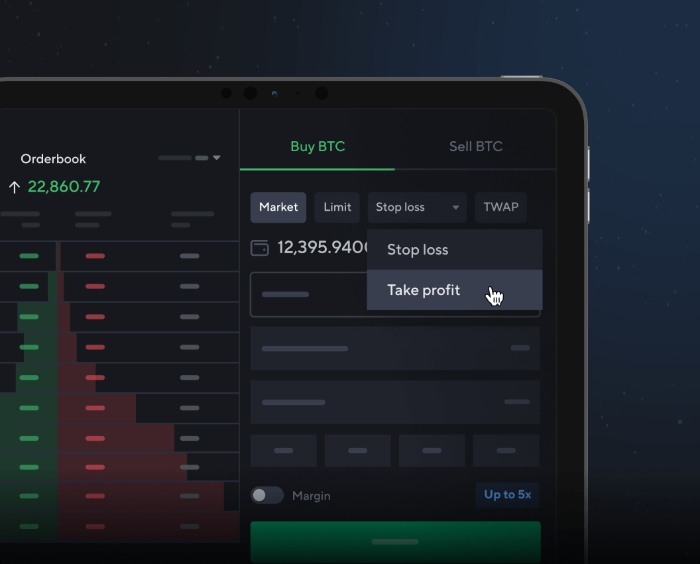 Note, trading activity on Nexo Pro falls under the firm's $775 million insurance cover with BitGo, Bakkt, and Ledger Vault.
ETH Exchange Promo
The digital currency broker is also running an Ether promotion available to all Nexo account holders. There is a 15 ETH prize pool with one winner taking home 10 ETH while 10 other participants will receive 0.5 ETH.
Importantly, the more clients trade, the greater their chances of winning. Every $100 worth of ETH exchanged through the broker will count as one participation towards the prize draw.
Nexo will crown its lucky winners on the 30th of September. The announcement will be made on social media. The brokerage will also reach out to the lucky winners directly.
Follow the link below to get started with Nexo today.

Nexo is a crypto trading platform that also acts as a gateway to DeFi crypto functions such as staking, borrowing and lending. The platform supports 60+ crypto tokens, which can be purchased with a fiat on-ramp and traded in 500+ market pairs. The exchange operates a zero-fee policy allowing a set number of completely free withdrawals per month and fee-free trading.