Low Minimum Deposit Binary Options Brokers
Low minimum deposit binary options brokers offer an accessible route into binary options trading for newcomers. The popularity of binary options has boomed in recent years thanks to their simplicity and potential for profit. While some brokers offer advanced and sophisticated services but require a commitment of many hundreds or thousands of dollars, these can be quite difficult for beginners to get started with, so low minimum deposit binary options brokers have grown in prevalence.
This guide will explore such brokers, outlining their advantages and how you can go about comparing them against your requirements.
Low Minimum Deposit Binary Options Brokers
The 4 best brokers with a low deposit requirement:
#1 - Pocket Option
Pocket Option offers short term binary options on a user-friendly platform with competitive payouts of 90%+. Over 130 assets are available with fee-free deposits and withdrawals. Joining bonuses are also available to new users.
"We recommend Pocket Option for aspiring binary options traders looking for copy trading services and a low minimum investment."

- DayTrading Review Team
Min Deposit: $50
Payout %: 92%
Expiry Times: 5 seconds - 4 hours
Bonus: 50% Deposit Bonus
Platforms: MT5
Instruments: Forex, Crypto
Pocket Option Minimum Deposit
The minimum deposit at Pocket Option is $50.
Forex Trading
Binary and OTC options can be purchased on over 40 foreign exchange pairs. Typical payouts are also decent at 81% and users can trade forex binary options in just a couple of clicks.
Stocks Trading
Trade 30 of the most popular American multinational stocks including Microsoft and Google. Payouts on big brands come in at a decent 92% while indices are available up to 67%.
Crypto Trading
Pocket Option supports major cryptocurrencies on a beginner-friendly app. Over 10 leading cryptocurrencies are available with very high leverage up to 1:1000.
About Pocket Option
Founded in 2017, Pocket Option is a binary options broker offering up/down contracts on forex, stocks and cryptocurrencies. With over 100,000 active users and a global reach, the brand has proven popular with budding traders. Pocket Option also supports dozens of payment methods and has a low minimum trade of just $1.
Pros
Cashback and achievements
MT5 iOS & Android app
Live signals
Cons
Only one account type is available
IFMRRC is not a reputable regulator
No MT4 trading platform
#2 - CloseOption
CloseOption offers binary options trading on 30+ fiat and digital currencies through an easy-to-use web-based platform. 15 contract timeframes are available from 30 seconds to 1 month, suiting both short-term and long-term traders. New users also get a joining gift.
"CloseOption is a good pick for traders seeking a user-friendly binary options platform with high payouts and joining bonuses."

- DayTrading Review Team
Min Deposit: $5
Payout %: 95%
Expiry Times: 30 seconds - 1 month
Bonus: $10 Welcome Gift
Platforms: Own
Instruments: Forex, Crypto
CloseOption Minimum Deposit
The minimum deposit at CloseOption is $5.
Forex Trading
CloseOption offers binaries on 25+ forex pairs, including majors like EUR/USD and a few minors like AUD/JPY. Payouts vary by currency, with decent typical payouts of 75% for GBP/USD.
Crypto Trading
CloseOption traders can access high/low binary options on five major cryptos all paired with USD. Payouts of 40% are available due to digital assets' high market volatility, which compares well with rivals.
About CloseOption
CloseOption is a Georgia-headquartered broker with over a decade in the trading industry. The brand offers high/low binary options trading on forex and crypto markets, with decent payouts, welcome bonuses, 24/7 customer support and intuitive trading software.
Pros
Free demo account
New traders can get started with a $5 minimum deposit
The user-friendly platform is compatible with most web browsers
Cons
Clients need to deposit $50,000+ to qualify for the best payouts
Binary options are only available on fiat and digital currencies
CloseOption is not regulated by a well-regarded trading authority
#3 - World Forex
World Forex offers binary options where you simply decide the stake, price direction and contract timeframe. The payouts are high at up to 100% on American contracts and 85% on European, which also offers a partial refund to traders who close contracts before expiry.
"World Forex provides both highly leveraged CFDs and digital contracts, making this a good broker for clients who want flexible and rewarding ways to trade. The copy trading service will also appeal to newer traders."

- DayTrading Review Team
Min Deposit: $1
Payout %: 100%
Expiry Times: 1 minute - 7 days
Bonus: 100% Deposit Bonus
Platforms: MT4, MT5
Instruments: CFD, Forex, Crypto
World Forex Minimum Deposit
The minimum deposit at World Forex is $1.
CFD Trading
World Forex's leveraged CFDs are available on a modest suite of 100+ instruments, including stocks, commodities and forex. Very high leverage up to 1:1000 is available for account balances up to $1000, with lower levels available to accounts with higher balances.
Forex Trading
World Forex offers CFD and digital contract trading on 53 forex pairs, including EUR/USD and GBP/EUR. High leverage is available for CFDs, which can be accessed with competitive spreads on certain account types.
Stocks Trading
World Forex traders can speculate on price movements of 40+ stocks with CFDs and digital contracts with no commissions, tight spreads and high payouts. You can take positions on big names like IBM and American Express.
Crypto Trading
Traders can access CFDs on crypto assets through World Forex's dedicated W-CRYPTO accounts, which offer leveraged cryptocurrency trading with spreads from zero. We rate that you can trade on 10 cryptos paired with the USD and EUR, while crypto-crypto pairs are also available.
About World Forex
World Forex is an offshore broker registered in St Vincent and the Grenadines, offering commission-free trading with a $1 minimum deposit and 1:1000 leverage. Digital contracts are also available, offering beginners a straightforward way to speculate on popular financial markets.
Pros
Low deposit of $1
Copy trading solution
Several different account types with varied pricing structures
Cons
Weak regulation
No negative balance protection
Withdrawal fees apply
#4 - Binarium
Binarium is an experienced binary options broker offering access to a range of financial markets with a proprietary, sleek platform. New users can claim a welcome bonus up to $1,500 or practice in the demo account with $10,000.
"Binarium is a good binary options broker for traders looking for an experienced brand with low deposit requirements and a welcome bonus."

- DayTrading Review Team
Min Deposit: $5
Payout %: 80
Platforms: Own
Instruments: Forex, Crypto
Binarium Minimum Deposit
The minimum deposit at Binarium is $5.
Forex Trading
Trade 20 forex pairs, including majors like EUR/GBP and USD/GBP as well as minor pairs. On the downside, this isn't the most varied selection of currencies available.
Stocks Trading
Go long or short on blue chip stocks like Apple and Microsoft. You can place high/low binaries on the user-friendly platform. The suite of stocks is focused on US markets, however.
Crypto Trading
Trade binary options on three Bitcoin pairs – BTC/USD, BTC/GBP and BTC/EUR – with flexible contract lengths. Simply bet whether the price of the asset will rise or fall.
About Binarium
Binarium is an established international broker offering binary options trading on diverse markets including stocks, indices, forex, commodities and cryptocurrencies. Traders can start trading with as little as $1 and earn payouts up to 80% of their stake.
Pros
Enhanced educational features
Low minimum deposit requirements
Community forum platform
Cons
Lower payouts than other binary options brokers
Unregulated
Limited information on broker's website
Minimum Deposit Requirements
Before you open a position with a brokerage you will need to deposit a certain amount of money to set up an account and trade. A minimum deposit (or initial deposit) is the amount of money required to set up an account with a broker (or other financial institution). Minimum deposits ensure that customer revenues cover administrative costs and overheads relating to that particular account.
Higher minimum deposits generally correlate with accounts that cost more for that particular broker and usually offer premium features. On the other hand, lower minimum deposits generally have fewer features and therefore cost less to the brokerage; they can afford to make the minimum deposits relatively low because they have fewer services available.
Pros Of Low Minimum Deposits Binary Options Brokers
Reduces Risk
Whilst all binary options trading comes with a degree of risk, low minimum deposits mean that initial losses can be minimised. For instance, instead of depositing hundreds or even thousands of dollars and then staking a portion of that, you can get started with smaller amounts and risk less while you are getting to grips with the broker, platform and assets. This can be particularly beneficial for beginner traders that are unsure about trading binary options.
Trading requires some skill and low minimum deposits allow you to build up skill whilst earning money in the process. Some trading strategies are best tested under real market conditions, so low minimum deposit binary options brokers provide the best platforms to test such strategies whilst limiting losses.
Order Size
Brokers with lower minimum deposits may also allow smaller order sizes, which can be appealing for beginner traders or those with less capital to stake. Breaking up a large sum of money between many markets, platforms and strategies can also diversify risk exposure.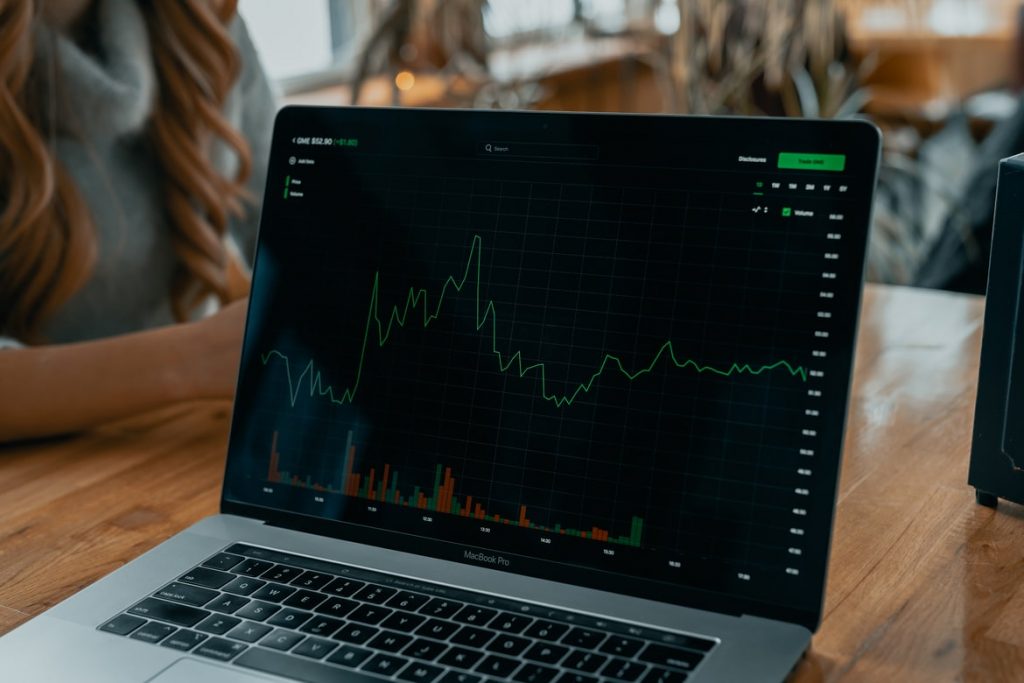 Comparing Binary Options Brokers With Low Minimum Deposits
To choose which low minimum deposit binary options broker is best for you, there are several different aspects to consider. There are a variety of different ways to assess these aspects, whether it be through personal research or by reading a broker review.
Markets & Payouts
Brokers can offer a range of assets to purchase binary options contracts in, including stocks, crypto, forex, indices and commodities. The quantity and range of these can vary between brokers. Different assets suit different trading styles and can consequently impact potential gains and losses. On top of the markets on offer, consider which broker has the largest payouts for the assets you are considering as these will dictate your possible profits.
Trading Platform
Comparison of the respective trading platform a broker uses is important when choosing a binary trading broker with low minimum deposits. One of the standard industry trading platforms is MetaTrader 4 (MT4), which provides a fast, seamless trading service with advanced technical analysis. Many brokers also provide proprietary software packages instead, which can also be very effective. Trading platforms should be functional, stable, load rapidly and have every feature available that you need to trade binary options to their maximum capacity.
Trading Features
Assessing a brokerage's additional trading features can be useful when deciding between low minimum deposit binary options brokers. Finding a firm with several types of binary options contracts, including put/call, touch, range and ladder options will allow you to profit from a variety of market scenarios.
Binary options can also be purchased for a range of expiry times. A broker offering short-term turbo options that expire within five minutes, medium-term contracts from five minutes to 24 hours and long-term options up to a year will provide clients with the greatest flexibility for their strategies. Some firms only offer limited ranges of expiry times, while others allow traders to set their own.
Other competitive features include copy trading, risk management tools, demo accounts, educational content, signals services, early closure deals and advanced charting software.
Fees
Low minimum deposit binary options brokers often also come with competitive pricing structures, aiming at a less experienced client base. Assessing the various rates of commissions, inactivity fees, withdrawal charges and mark-ups are all points to consider. Withdrawal fees often vary between brokers and payment methods, such as ACH and wire transfers. Make sure that a broker's pricing structure is transparent and competitive, with no hidden costs and charges.
Payment Methods
Comparison of the various payment methods and withdrawal processes is important when choosing a low minimum deposit binary options broker. Try to choose a broker that offers methods and processes that are convenient for you, such as credit card payments, Bitcoin transfers or e-wallets like Skrill. Payment privacy, speed and security are also important. Check that a brokerage uses SSL encryption to secure transactions and personal information.
Regulation
Regulation is a vital consideration for all brokerages, especially binary options firms as it is the major determinant of a broker's credibility. There are quite a lot of binary options scams out there, so check that brokers you are considering are regulated by independent authorities. Such brokers should state clearly on their website that they are regulated and by which agency, which you can corroborate by searching the online databases of regulatory authorities.
Respected regulators include the UK's FCA, the USA's SEC and FINRA, ASIC, CySEC, BaFin or the ESMA. Brokerage firms licensed offshore are not necessarily untrustworthy, though their clients might be afforded less legal protection.
Mobile Apps
Mobile application support can be an important consideration for traders looking to monitor positions or purchase contracts on the move. Take a look at user reviews and compare the interfaces of different options, alongside speed, simplicity, customisation and security. You should also keep an eye out for advanced technical indicators, alerts and signals. Also, check out whether the application can be downloaded to your device, not all apps are supported for both iOS and Android (APK) devices.
Bonuses
Many low minimum deposit binary options brokers offer financial incentives in the form of bonuses like no deposit promotions or trading tournaments. Bonuses are typically provided in the form of trading credit that can only be withdrawn after certain volume or turnover targets are met. If you are looking at financial promotions as a point of comparison, ensure you consider the terms and conditions of the bonuses.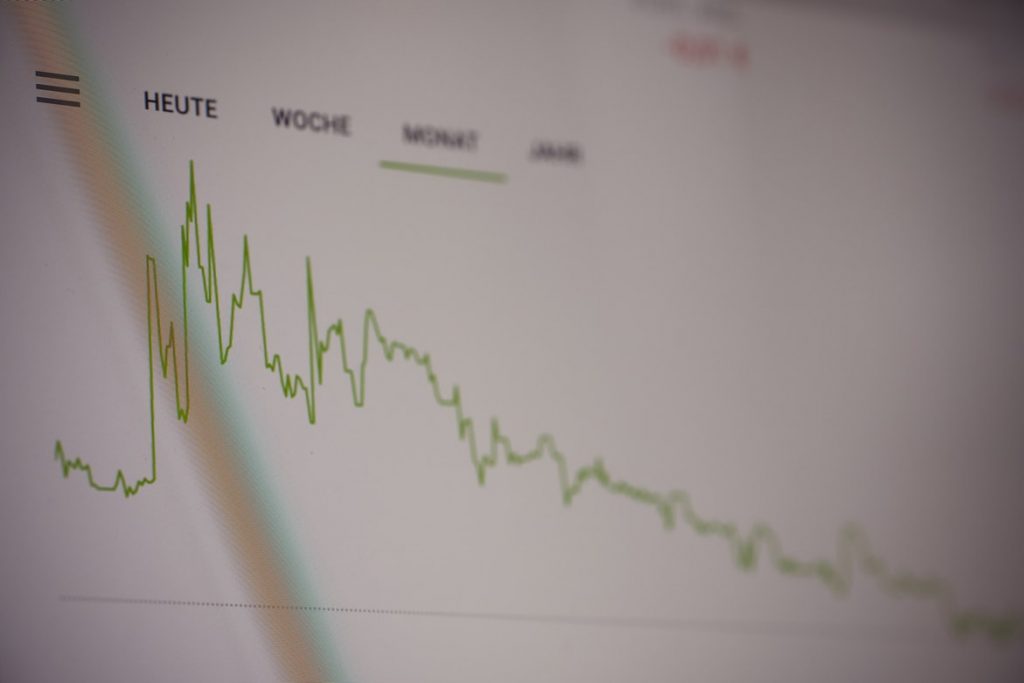 Customer Support
A broker's customer support is an important feature for all types of traders as there is a high likelihood you may need assistance during your binary options trading. The quality and ease of access to support typically indicate how good a broker is, alongside how responsive, experienced, professional and effective the support a broker offers are.
Reviews
Online reviews generally give a good indication of what the broker is really like, from both the perspective of experts and regular traders. There a numerous platforms and websites that can be accessed to provide an idea of what a broker's features are, as well as their strengths and weaknesses. Whilst there have been some past instances of brokers running scams by generating fake reviews, they generally give a solid idea of what the firm is like and whether you should trade with them or not.
Final Word On Low Minimum Deposit Binary Options Brokers
Considering low minimum deposit binary options brokers allows you to get started with binary contracts without requiring high quantities of initial capital to fund your account and begin trading. However, check that the broker does not have any surprising hidden fees in place. Additionally, experienced clients may find that such brokers compromise on other features like advanced technical analysis, social trading features or educational content.
FAQs
What Are Minimum Deposit Requirements?
A minimum deposit (or initial deposit) limit is the lowest amount of money required to set up an account with a binary trading brokerage firm. Low minimum deposit binary options brokers will have more accessible lower limits, possibly even $0, whereas higher limits can be hundreds or even thousands of dollars.
What Are Binary Options?
Binary options contracts are financial derivatives that allow simple speculation on the general direction of movement of an asset's value. With binary trading, the investor would stake some capital on the fact that an asset's price would be either above or below a strike price after a certain timeframe. If they are correct, they get their stake back plus an extra percentage, if not, they lose it all.
How Do I Compare Low Minimum Deposit Binary Options Brokers?
First and foremost you should check that a broker is regulated by a reputable agency. On top of this, you can compare the asset ranges, trading platforms, fees, payment options, customer support, educational content and mobile application support. Not all of these factors will be important for every trader, so consider your trading needs in relation to these factors.
Are Low Minimum Deposit Binary Options Brokers Good For Beginners?
Low minimum deposit binary options contract brokers are well suited to newer, less experienced financial speculators. Allowing trading with low amounts of capital provides a low-risk starting point to get to grips with the assets, learn to understand the financial markets and develop a personal trading strategy. Brokers offering demo accounts are also useful, though the lack of real financial risk is hard to replicate.
What Are Low Minimum Deposit Binary Options Brokers?
Binary options trading brokers with low minimum deposits allow new clients to open accounts and get started without requiring high quantities of capital. Other brokers can create a significant entry barrier for beginner or low-net-worth traders.