Binary Options Scams
Unfortunately, binary options scams have become increasingly prevalent due to the growth of online trading. Common binary options scams include fly-by-night brokers, price manipulation and bogus asset managers. In this review, we will explore how binary options trading scams work, before covering some steps that you can take to avoid them. We have also compiled a list of regulated, trustworthy binary options brokers below.
Top Trusted Binary Options Brokers
Binary Options Blacklist
Check this blacklist of binary options brokers that have shown to be frauds or in other ways bad for traders.
Banc de Binary
Beeoptions
Binaryinternational.com
Brokeragecapital.com
Bull Option
OptionRally
Option-World
Safe24Option
TraderXP
Vault Options
NYStockOptions.com
CryptoTradefx360
What Are Binary Options Scams?
Binary options scams occur when a fraudster uses the cover of binary options contracts to make money illegitimately. The semi-regulated nature of binary trading has created a large grey area for bad actors to operate in. Dodgy brokers tend to promote themselves on social media, online or via bogus profiles on messaging apps. They will often entice customers to their 'platform' using promises of huge returns, images of luxury goods and fake expert or celebrity endorsements. The websites run by binary options trading scams can appear convincingly professional, making them difficult to spot.
Once an unwitting customer has opened an account with the phoney broker, the scam will employ various tactics to steal their investment funds (and then some). Binary options trading scams may encourage investors to make a large upfront deposit, before charging them enormously high commissions, 'taxes' and fees. Sadly, it is often impossible to recover the lost money.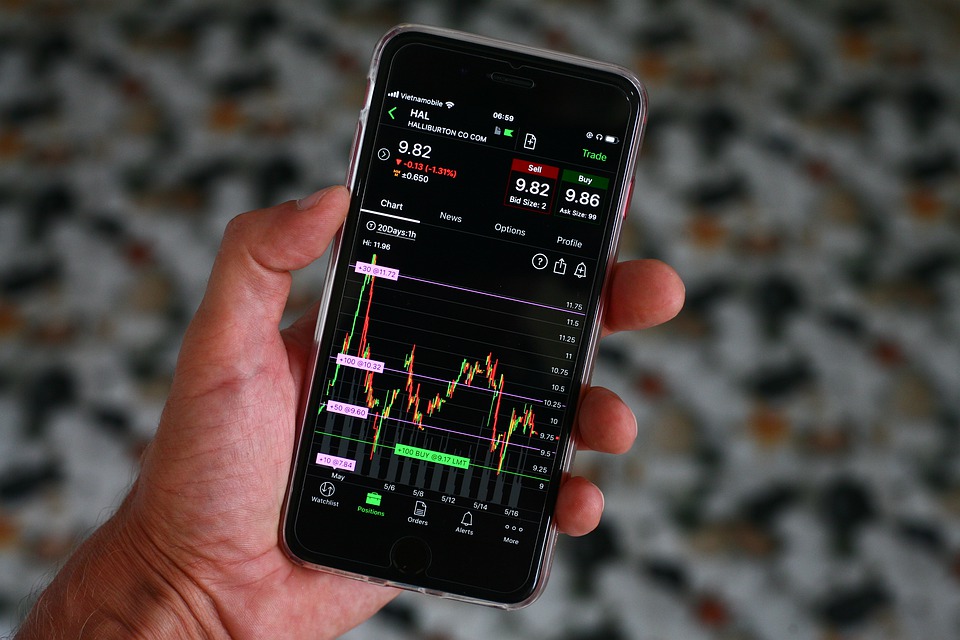 Common Binary Options Scams
Managed Trading
Some brokers offer to do everything for you, including the actual trading, and claim that profits are guaranteed. Most of the time this will turn into a game of repeatedly asking you to deposit more, to continue making a profit or to recover losses. Once the trader attempts to withdraw funds, there are suddenly lots of difficulties, if it's possible at all.
A trustworthy broker would never claim that profits are guaranteed, as the financial markets are much too unpredictable. Also, if they knew how to always turn a profit, why would they run a brokerage at all? They could turn any amount of money into a fortune themselves and not bother with customers.
Fly-By-Night Brokers
Fly-by-night brokers attract customers to their trading platform by posing as real binary options brokerages. Their websites will likely have been created to look convincing, usually by someone with detailed knowledge of binary options trading. A few fraudulent brokers provide access to well-known trading systems, others may use their own platform.
Perhaps the simplest type of binary options scam, fly-by-night brokers first ask traders to make a large deposit, often offering attractive bonuses to new customers. Some scams will take the deposit and vanish, never to be contacted again. However, sophisticated scams encourage clients to put in more capital by showing large returns on their initial investment. When the trader attempts to take funds out of their account, the broker will cancel their withdrawal request and ignore all messages.
Some binary options scams will charge clients a series of large fees and commissions. For instance, if a trader asks to withdraw $1,000 from their account, the fraudulent broker could ask for a $200 commission payment, followed by tax contributions, transfer fees and so on.
Bucket Shops & Price Manipulation
'Bucket shops' are brokers that make a profit at the expense of clients using unfair practices. Dating back to the 1800s, bucket shops historically allowed customers to gamble on the stock market with products similar to binary options. Many bucket shops manipulate prices to scam clients. In such a situation, traders may believe they are trading on the market when, in fact, the prices are set artificially by the broker. Needless to say, the price is not being manipulated in the customer's favour and they are likely to lose their funds. Additionally, some traders have reported that bucket shop brokers will prevent customers from winning by extending the expiration countdown until a profit becomes a loss.
Pyramid & Ponzi Schemes
The fairly ubiquitous pyramid scheme scam occasionally crops up in binary options trading. Members of pyramid schemes are encouraged to find recruits, earning themselves a commission. Everyone signed up to the scheme pays a subscription fee and, rather than making money through binary contracts trading, those at the top of the pyramid profit from the fees paid by those lower down. People at the bottom of the pyramid almost always lose money since they are unable to find enough recruits.
On the other hand, a Ponzi Scheme will advertise binary options trades that lead to large returns in a short space of time. Ponzi Schemes may only require a small down-payment and pay initial investors the promised returns to give the impression of success. These clients are encouraged to find more people for the scheme: once enough people have invested, the fraudster vanishes with the money.
How To Avoid Binary Options Scams
Use A Regulated Broker
To avoid binary options scams, always check where a broker is registered and which regulatory bodies it is licensed by. This information should be clearly available on their website. If you use an unregulated broker, your money will not be protected if something goes awry. Furthermore, the broker may be able to act unethically without breaking the law. Unregulated binary options brokers are not always scams, though it is certainly safer to use a regulated platform.
Every country has its own financial regulatory body that is responsible for upholding good business practices among brokers. The leading regulatory organisations for binary options trading include CySEC (Cyprus), the CTFC (US) and Malta GA. Some binary options brokers are based offshore in countries like the Seychelles, Mauritius or St. Vincent & The Grenadines. While many offshore brokers are legitimate, the laws imposed in these territories may be less stringent than elsewhere. It is worth doing some extra research before choosing an offshore broker to weed out potential binary trading scams.
It is currently illegal for UK and EU firms to offer binary options trading to retail clients. Occasionally, however, binary options scams claim to be registered in these countries – for example, by giving a prestigious City of London address. Other binary trading scams will name fake regulatory bodies, so be sure to double-check up any organisation you haven't heard of.
Beware Of Dubious Marketing
Typically, binary trading scams will advertise huge returns on investments, while ignoring or downplaying the risks involved. It is worth remembering that no broker can guarantee thousands of dollars of profit from just a few days of trading. Many dodgy brokers utilise targeted social media adverts to attract potential customers. These often use the allure of a luxurious lifestyle to deceive clients. They may also contain fake reviews from celebrities or economic experts. Common phrases used by binary options scammers include "get rich quick" and "make money online". Note that not all binary options trading scams use this type of marketing – some may promise more realistic returns.
Many binary options scams offer excessively generous deposit bonuses to new clients. If a welcome bonus looks too good to be true, proceed with caution. Furthermore, reputable brokers will never cold-call potential customers. Any broker asking you to make immediate payments is suspicious and should be avoided. Some binary options contract scams will also send unsolicited emails claiming that you have already set up an account with them. In both of these cases, simply hang up the phone and delete the emails.
Check The Website
There are several red flags to look out for on a binary options trading scam website. Firstly, if a site is poorly designed or badly functioning, it is likely to be dodgy. However, some fraudsters can create professional-looking websites, so this is by no means an exact test.
Secondly, all legit binary options brokers will have complete information about fees, pricing and pay-outs clearly available online. Always check the small print of a website to check that there are no hidden fees. Often, binary options scams will overstate the investment returns, even though the payout structure has been designed to lead to a net loss for the customer. If some of the details do not match what is advertised, the broker may not be trustworthy. Sometimes, brokers will use sign-up bonuses against the trader. For instance, if a trader makes a loss after receiving a bonus, the broker may prevent them from taking money out of their account on the basis that "deposit bonuses cannot be withdrawn".
If a binary options broker uses a phrase along the lines of "our prices may not reflect those of the actual market", they are likely to be a scam. Sentences like this usually mean that the broker is manipulating prices to make money at the client's expense. Finally, all trustworthy firms will adequately disclose risks. Trading in binary options is a high-risk, high-reward activity: if a broker promises low chances of failure, they may be a scam.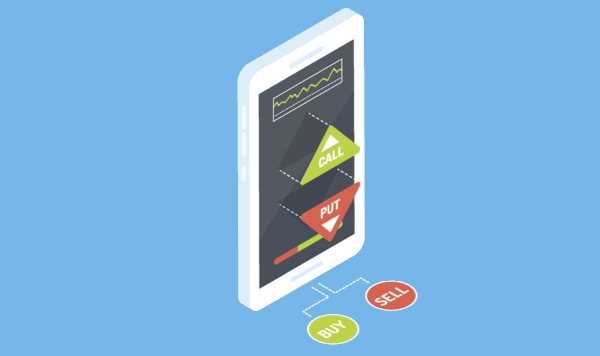 Do Your Research
Reading client reviews can be a good way of identifying binary options scams. However, be aware that a few negative reviews from disgruntled clients who have lost money does not necessarily make a binary trading broker a scam. Nonetheless, pay attention to reviews that allege that the broker prevented the client from withdrawing cash or moved trading goalposts arbitrarily. Occasionally, online binary trading scams will create fake reviews of themselves online, so make sure that you use information from reputable sources.
Additionally, it is well worth looking up binary options brokers on online blacklists. Some of these are run by regulatory bodies, for instance, the FCA has an online warning list of trading scams. In addition, FINRA's BrokerCheck tool records brokers with outstanding legal actions against them.
Customer Support
Good binary options brokers will have easily-contactable customer support teams. A well-run customer service department indicates that an online broker cares about their clients' trading experiences. Binary options scams are usually hard to reach or will only communicate via messaging apps.
Other Possible Signs Of A Binary Options Scam
They offer to trade for you and claim profits are guaranteed
The broker does not respond to messages
Their website lacks an SSL certificate
They advertises fake ratings and prizes
They do not list an address to their physical headquarters or it's really hard to figure out how and where they are based.
Payments can only be made in bitcoin or another cryptocurrency
Final Word On Binary Options Scams
Binary options scams are all too prevalent online. Some victims have lost significant amounts of capital, however, by being cautious and doing your research, it is more than possible to avoid dodgy firms and trade successfully. We have provided a useful guide above that contains several things to be careful of when looking out for binary options scams. You can also check out our list of trusted binary options brokers.
FAQs
How Do I Avoid Binary Options Scams?
Avoiding binary options scams can be straightforward if you approach every broker with caution. Always make sure you do your research, check their website thoroughly and treat unrealistic marketing with scepticism.
Are All Offshore Brokers For Binary Options Scams?
Not all offshore brokers will be scams. However, they may not be regulated as heavily as other brokers, making them a riskier choice in the event of issues.
I Received Unsolicited Contact From A Binary Options Broker, Is It A Scam?
Reputable binary options brokers will not contact you randomly by phone or email and any firm that does so may well be a scam.
Will I Be Scammed If I Trade Binary Options?
No, there are many trustworthy binary options platforms out there. With a sensible, cautious approach to choosing a broker, scams can be avoided.
My Binary Options Broker Might Be A Scam, What Should I Do?
If you believe you are unable to withdraw your money, do not try and remove any further funds – instead, contact the relevant authorities in your jurisdiction. Report the firm online to blacklisting/ trading standards sites to help other traders avoid the scam.