Giropay Brokers 2021 - Which Brokers Accept Giropay?
Giropay is an internet payment method based in Germany. The system enables direct transfers, meaning traders enjoy swift and secure deposits using just their online banking login details. Giropay is represented by the familiar blue and white stripe logo, which is used by thousands of participating banks.
Learn more about Giropay as we review the benefits, deposit limits and test accounts, plus find out how it compares to other options such as Skrill, Sofort or PayPal. We'll help you decide if trading with Giropay is right for you.
Giropay Brokers


Forex.com boast a global reputation. Regulated in the UK, EU, US and Canada they offer a huge range of markets, not just forex, and offer very tight spreads and a cutting edge platform.
Forex.com boast a global reputation. Regulated in the UK, EU, US and Canada they offer a huge range of markets, not just forex, and offer very tight spreads and a cutting edge platform.
Overview
Launched in 2006 by Postbank (now Deutsche Postbank), Giropay is an online direct payment system with headquarters in Frankfurt, Germany.
The service is partnered with over 1,500 participating German banks, reaching 17 million online banking customers (over 85% of the German banking market). In 2010, Giropay accounted for more than 362 million Euros in transaction volume giving itself a modest slice of market share.
The company also started to introduce cross-border payments in 2014, when it collaborated with the EPS system used by banks in Austria.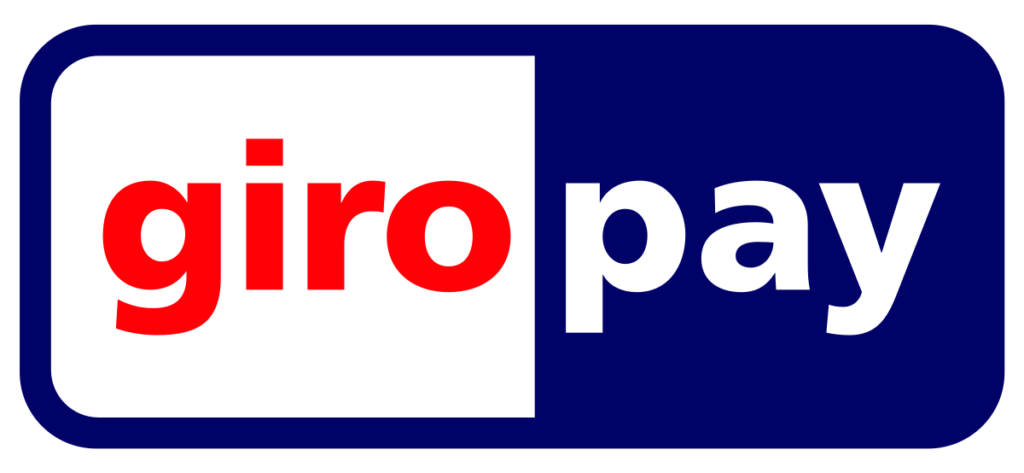 Pros Of Trading With Giropay
No Download
There's no need to download any software or applications to use Giropay; you just need to ensure that you have a German current account with access to the online banking facility (usually available via your bank's web or mobile app).
No Registration
You don't need to register to make a deposit, so funds are transferred directly from your bank account to your trading account without any hassle.
Fast
It's a real-time payment method and therefore payments are processed instantly. The time it takes for funds to be processed on the broker's side may vary though, so it's worth checking this beforehand.
Established
The company has been established for nearly 15 years and is trusted by millions of German customers holding a Girocard. The payment service is also backed by Deutsche Postbank, which is a subsidiary of multinational investment bank, Deutsche Bank. Giropay also supports integration and partnership with world-class payment providers such as Worldpay.
Secure
Giropay always uses AES 256-bit encrypted codes under TLS 1.2 for secure transmission. The system is also based on PIN and TAN codes (two factors) and therefore provides maximum security before accessing your online banking.
Free To Use
The payment service is free to use for account holders, but traders should check with their bank or broker for any additional service fees. Brokers may charge a standard charge or a percentage of the transactional volume.
Cons Of Trading With Giropay
Only Supports Euro
Unlike other direct payment methods such as Trustly or Sofort, Giropay only supports EUR. This may be disappointing for traders who want the option to deposit in other popular currencies such as USD or GBP.
Accessibility
Unfortunately, unless you hold a German bank account, Giropay will not be available to you. Traders based outside of Germany may want to consider other options, such as Trustly or Sofort.
No Buyer Protection Or Chargeback Rights
Giropay does not offer buyer protection, which means that you won't receive as much support in a dispute as other payment services like PayPal or Klarna. It is also not possible to request a chargeback, refund or recurring payment.
Speed
The transaction process generally takes a few minutes to complete, with payments processed instantly by the payment provider. Make sure to check with your broker for their own processing times, though. eToro, for example, takes a few minutes to credit Giropay deposits, whilst AAAFx can take up to one business day. There is also rapid API functionality.
Security
Not only are your bank details safe when using Giropay but your personal data is also protected. The payment provider uses robust encryption processes as well as unique PIN/TAN codes. Sensitive data is also exchanged between you and your bank only, meaning no third party can view your personal information. For security reasons, Giropay also has a 'timeout' enabled at each stage of the payment form.
Deposits & Withdrawals
If you have a German bank account and your broker offers Giropay, you can easily make a deposit in a few simple steps.
Select Giropay in the funding section of your account and enter the amount that you wish to deposit. Note that a deposit or withdrawal limit may be applied by your broker. You will then be redirected to your bank's login page which will display the transaction information.
The form will then request your TAN code which will be sent to you as verification of the payment. No TAN is required for amounts up to €30. The transaction is then processed instantly and you will be redirected back to the broker's website with a payment confirmation.
Fees
Customers can use the service for free, however, fees may be charged by your broker depending on the payment type. AAAFx, for example, charges a 2.2% service fee for depositing via Giropay. EasyMarkets and Libertex offer commission-free deposits.
Is Giropay A Good Choice For Traders?
Giropay is no doubt an excellent payment option boasting several benefits such as fast deposit processing and no registration. However, the service is currently limited to German customers, so traders residing in countries outside of Germany, such as Canada, Australia, India or Indonesia, will need to consider other options.
Overall, compared to other payment methods such as Skrill, Sofort or Trustly which allow more supported countries and currencies, Giropay is not the most accessible option for global traders.
FAQ
What is the Giropay payment method in Germany?
Giropay is a German online payment service that enables direct purchases using a quick transfer from your bank account. This means that there's no need to enter any cardholder details or fill out any lengthy registration forms.
How does Giropay work?
It works by acting as the intermediary between your bank account and your trading account, allowing one-time and secure access to your bank in order to collect funds directly. If you're wondering how to use Giropay, there's a simple guide on the Giropay website.
Is Giropay safe?
Giropay always uses AES 256-bit encryption throughout their transaction process. The use of PIN/TAN codes also ensures that your bank details are never shared. It's also worth checking what security measures are in place with your bank and your broker.
Where can I use Giropay? 
You can primarily use Giropay if you have a German bank account and are registered for online banking. If you are based in other countries such as the UK, France, Canada, Australia, or the USA, there are alternative payment methods that serve your respective banks. With that said, there are other countries which use the service, such as Austria and the Netherlands.
How can I get in contact with Giropay? 
If you can't find your answer in the FAQ section, you can contact the Giropay customer service hotline at +49 (0) 721 47666 3544, or fill out the online contact form. The website is provided in German or English. They also offer a phone support service and support via their Facebook and Twitter social media pages.
The registered office address is Giropay, GmbHAn der Welle 4, 60322 Frankfurt, Hessen, Germany.
Does Giropay offer a live demo? 
No, Giropay does not offer a live demo or test account, however there is a short video guide on YouTube as well as some step-by-step content online.
Which currencies are accepted through Giropay?
Giropay only supports payments in Euro, which is not an issue for most users, as they are usually required to hold a German bank account to use the service.
Which banks support Giropay?
The majority of German cooperative and Sparkassen banks support Giropay payments. However, the only major private bank is Deutsche Postbank.
Despite the limitations, Giropay estimate they can provide a service to roughly 17 million online banking customers in Germany.
How will a Giropay transaction appear on my bank statement?
The transaction description on your bank statement will be the name of the broker, rather than Giropay. The Giropay service is simply an intermediary payment processor and your payment will still be made to your trading account.