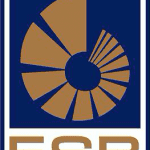 The FSB is a government agency responsible for dispensing regulatory oversight across non-banking financial services in South Africa. With a broad remit, they ensure compliance with regulations on trading products, online broker registration, insurance requirements, and more. This page will detail everything you need to know about the FSB, from the meaning of broker membership to its powers and criticisms. You can also use our list of FSB regulated brokers below to start trading today.
What is the FSB?
Firstly, FSB stands for the Financial Services Board. The regulatory agency is an independent body. From its headquarters in Pretoria, South Africa, the FSB regulates the largest stock exchange in Africa, the Johannesburg Stock Exchange. However, they also launch investigations into a whole host of other general markets, from insurance services and brokers to the latest cryptocurrency, such as Bitcoin.
You may have noticed when you search for a prospective broker, the FSB logo often appears. This is because the agency issues broker licenses for those that meet compliance requirements. Details of that process and its importance can be found below.
Purpose
The primary aim of the FSB group is "To promote and maintain a sound financial investment environment in South Africa". This entails enforcing regulations to prevent market manipulation, among other functions. This objective is also why the body must conduct checks on licensed brokers and registered companies.
On top of the supervision of their regulated brokers' list, the board also has other strategic objectives, including:
Create an internal network for the supervision of an outcome-based regulatory framework, instead of the standard compliance-based system. This should enable the FSB to better identify potential macro and micro risks.
As part of the twin peaks migration, generate annual milestones for building an effective regulatory infrastructure for supervising the widening range of their financial jurisdictions.
Improve communication between stakeholders in regulated institutions, as well as implementing brand and stakeholder management strategies.
Build a regulatory system that fits in with the key attributes of European and international guidelines. This includes ensuring compliance with regulations, via notices, warnings, suspensions and other enforcement actions.
Develop effective internal systems, create risk-based supervisory plans and ensure optimal performance via a knowledge management system.
History
The FSB came to life in 1991, following the recommendations of the Van Der Host Committee. Their findings called for an independent agency capable of regulating the non-banking financial services industry.
FSB offices and departments have since expanded along with their mandate. For example, in September of 2004, the Financial Advisory and Intermediary Services Act (FAIS) gave the FSB extra powers to monitor market conduct in the banking industry.
The Financial Intelligence Centre Act in 2001 then gave the FSB head office the additional responsibility of tackling money laundering. Other expansions have led to an increase in the numbers of compliance officers and reporting requirements.
Overall, from their home address in Pretoria, the FSB has become a reputable body, bringing stability to the industry. It is unsurprising then that their scope has extended, allowing it to better protect consumers of financial products through regulations.
Structure
As the official website details, the FSB is made up of various committees. However, it is the board, made up of key individuals, that supervises operations. It is also the board members that appoint the Executive Officer, who leads the FSB on a day-to-day basis. The Executive Officer is also the Registrar of Non-banking Financial Institutions.
The four Deputy Executive Officers oversee the:
Financial Advisory and Intermediary Services
Retirement Funds and Friendly Societies
Insurance and Investment Institutions
The regulatory agency receives all funding from license fees and other costs levied on the industry. Those funds are used to pay for everything from staff training to annual reports. In addition, the body funds both the 'Office of the FAIS Ombud' and the 'Office of the PFA'. However, both offices are independent of the FSB and tackle the complaints of financial consumers.
Powers & Responsibilities
FSB responsibilities include:
Collective Investment Schemes
Financial Services Provider
Lloyd's Correspondents
Other Credit Agencies
Nominee Companies
Friendly Societies
Capital Markets
Pension Funds
Insurers
Re-insurers
Within those responsibilities is ensuring compliance with current legislation and regulations. This can include requirements around:
Loans
Tenders
Trading bonuses
Product categories
Solvency requirements
Insider trading directives
Approved retirement funds
ETFs and individual products
The FSB also has an enforcement committee. That committee has enforcement powers to tackle breaches of regulations through unlimited penalties and compensation orders.
The database of registered forex brokers and other financial providers is extensive. As a result, all orders carry significant weight. In fact, an FSB order has the same enforcement validity as a judgement from the Supreme Court of South Africa.
Additional powers include the verification of license categories for financial institutions. Other responsibilities include analysing the markets for potential risks. Hence the FSB will release short-term insurance and risk reports.
It's also worth noting the body has some discretion around regulations. It can hand out exemptions and has actually come under fire in the past for showing leniency towards certain companies.
Customer Complaints
With so many documents and guidance notes for companies to comply with, financial providers often fall short. As a result, there is often a large number of disgruntled firms. So on top of a customer complaints service, there is an appeals board for those who disagree with FSB regulations and decisions.
The board is independent of the FSB and approved nominees come directly from the Minister of Finance. You also cannot join the board if you are an active member of the financial industry.
The aim is that all of the above powers and responsibilities help ensure the functionality of financial entities, thereby protecting investors.
Criticisms of the FSB
Despite the benefits of the FSB, the agency also faces criticism. In particular, the body frequently features in the news following questions about corruption. For example, the Office of the Public Prosecutor is looking into claims of extortion, fraud, bullying, intimidation and mismanagement by the head of the FSB, Dude Tshidi.
In 2017, Julius Malema, president of the Economic Freedom Fighters (EFF), accused Tshidi of "gross misconduct, abuse of power and perjury". Malema then went further to say, "We have seen substantial documented evidence indicating that for years he has been responsible for gross misconduct, material abuse of the powers of the FSB, perjury, withholding information and ongoing efforts to cover up wrongdoing, intimidation of members and corporate institutions, and breaches of his fiduciary duties".
These complaints originate from a relationship between lawyer Anthony Mostert and Tshidi regarding 10 pension funds. It has been said Tshidi made Mostert curator of all 10 funds, who then brought in his law firm to advise in a blatant conflict of interest. Furthermore, it is claimed Mostert then charged inflated curatorship contingency fees.
Despite press releases from the FSB to refute these claims, these enquiries remain a serious test for the regulatory agency. It also highlights that the FSB still has a long way to go to cement its position as a reputable, impartial body, such as the UK's FCA.
Recent Performance
Quarterly reports show the FSB are active in carrying out enforcement actions. Within the first three months of 2018, the agency handed out R350,000 in administrative penalties. In the last quarter of 2017, the body gave out nearly R1.5 million in fines.
Large fines have helped ensure brokers and other institutions rigorously stick to application processes and regulations. If the FSB continues to hold institutions to account, consumer confidence and protection will only increase.
Note you can view recent regulatory actions by heading to their official website. You can also find their email address and telephone number in their Contact Us section. Representatives should be able to help you with licence checks, give information on application progress, plus a whole load more.
Final Thoughts on the FSB
Despite a relatively short lifespan, the FSB has grown into an effective, active regulatory agency. Having said that, the company still has some way to go to overcome accusations of corruption and mismanagement.
Before you sign up and login to your trading account, you must check for regulatory oversight. Conducting an online broker search and browsing reviews are easier now than ever before. In fact, this is one of the most important steps you can take to keep your investments relatively secure.