Forex Live Trading
Live Forex trading is usually short-term trading, based on real-time charts and quick execution. Forex live trading accounts make use of special trading platforms, which support this type of trading activity. Live trading webinars or forums also represent a great learning tool. Most live currency trading decisions stem from technical analysis. Read on to find out more…
Traders can use real-time charts and technical analysis to place long-term trades as well. In this case, however, tracking by-the-second changes in price offers no advantage.
We are taking a closer look at real-time Forex trading and its peculiarities. We cover different aspects of the practice, such as:
Live Forex trading brokers and accounts.
Live trading services.
Live prices, quotes, and charts.
Trading videos.
Live Forex Brokers


Forex.com are a leading forex broker. Offering the largest range of currency pairs (80+) and some of the tightest spreads in the industry.
Forex.com are a leading forex broker. Offering the largest range of currency pairs (80+) and some of the tightest spreads in the industry.
Regulator
CySEC, IIROC, NFA, CFTC, FCA, FSA, and CIMA


NinjaTrader offer Traders Futures and Forex trading. Use Auto-trade algorithmic strategies and configure your own trading platform, and trade at the lowest costs.
NinjaTrader offer Traders Futures and Forex trading. Use Auto-trade algorithmic strategies and configure your own trading platform, and trade at the lowest costs.


Trade with leverage on the FX market.
Trade with leverage on the FX market.
Trading Forex 'Live'
Live Forex brokers are service providers that act as intermediaries between retail traders and the Forex markets.
They make it possible for traders to access the markets. A live Forex broker features real-time charts and extremely fast electronic execution. This way, it lets traders react to price movements in real-time.
Most Forex brokers generate revenue through the Bid/Ask spread. They may also charge commissions. Some brokers have adopted unique, creative ways to "turn a buck" off their services.
Accounts
To access the services of a Forex broker, you need to create a Forex account. Brokers offer several types of trading accounts .
Of these, the Demo account is the quickest and simplest to open. You may only need to provide an email address to get such an account going.
Real money accounts, on the other hand, require a lot of paperwork. Some brokers will want to know your financial situation, your revenue sources and other such sensitive bits of personal information.
You have to make sure that you open the right kind of Forex trading account with the right broker.
Real-time Forex trading is electronic. Given the need for real-time price information and near-instant execution, it cannot be of any other kind.
In addition to being an online operation, your real-time Forex broker cannot be a market maker. Some brokerages engage in market making. There is not much point in trying to trade live with such a broker.
Live traders need real-time charts. What you need to know in this respect is that different brokers have different liquidity providers.
Depending on these liquidity providers, there may be slight differences in the real-time prices the brokers use.
Platforms
Forex trading platforms, such as MetaQuotes' popular MT4, let traders place trades. Most such platforms offer live charts.
Some of these platforms even allow traders to open positions directly from the chart. In regards to the platform, you have to understand that it is a mere interface.
It does not define the offer of your broker. It does, however, define how you can interact with the markets.
What can you expect from your live Forex platform?
All Forex trading platforms feature charting these days. You need live charting.
Make sure your broker does indeed feature live prices. Understand that the pricing of your broker depends on its liquidity providers to some degree.
They also offer a selection of technical indicators and trading tools.
Most platforms also provide live news-streams. Through this feature, you can handle the fundamental part of your analysis.
Forex trading platforms support several order types. As a live trader, you need to understand how limit orders and stop orders work, among others.
A proper trading platform comes with a reporting function. You will need to use this for tax purposes. Some platforms report transactions erratically, while others produce high-quality reports.
Demo Accounts
Demo accounts let you trade for virtual money.
Not all brokers support such accounts, but the majority of them do.
Most Forex trading platforms are free to download and use. There are some exceptions in this regard.
As an online Forex trader, however, you will probably only deal with free platforms.
As a live trader, you have to resort to a Demo account first. You need to acquaint yourself with the ins and outs of the platform.
You should place around 50 Demo trades before you move on to real money trading. Experienced traders should go through these demo paces as well.
Only skilled traders should trade in real-time. How do you know whether you possess the minimum required skills? Ask yourself these questions:
Do you know what a Limit order, a Stop order and a Market order are?
Can you set a limit and a stop when you enter a trade?
What is the typical spread of your broker?
Is the spread on your traded asset fixed or variable?
What lot sizes can you trade?
If your connection goes down, can you give the dealing desk a direct call?
Live Forex Trading Apps
Most Forex trading apps running on Android and iOS mobile devices are "mini" versions of the full trading platforms.
As such, they offer the same degree of functionality and the same features, reformatted for smaller screens.
You can download such live Forex trading apps from Google Play or the App Store. Forex trading apps are usually free to download and use.
Make sure you understand exactly what your Forex trading app offers you. Take it on a demo spin, as most mobile trading platforms support Demo accounts.
Ask yourself and answer all the mentioned questions before you begin real money trading through a live Forex trading app.
Forex Live Trading Room Reviews
Live Forex trading rooms are chat rooms through which professional traders interact with and educate an audience. Such chat rooms run from the most sophisticated, dedicated platforms, to simple Skype chat groups.
Sophisticated live trading rooms allow their professional users to monetize their seminars and trading sessions.
Educators can share charts, embed various widgets, stream live video, perform analysis and complete trades in a live setting.
Some traders have found much value in such live trading setups. It is fair to say, however, that some of these trading rooms are little more than scams or half-hearted efforts.
Before joining such a trading room, read some reviews on it. Users are usually not shy to share their experiences, whether profitable or not.
What else should you consider?
The focus of the trading room. There are chat rooms focused on swing trading, on scalping, on Forex only, on commodities, etc.
The reputation of the live trading room. As mentioned, users are generally keen to share their experiences.
The monetization model. With some trading rooms, you only have to pay for sessions that turn a profit. That sounds like an advantageous monetization model.
The platform used for communication. Trading-dedicated communication platforms are superior to ad-hoc solutions.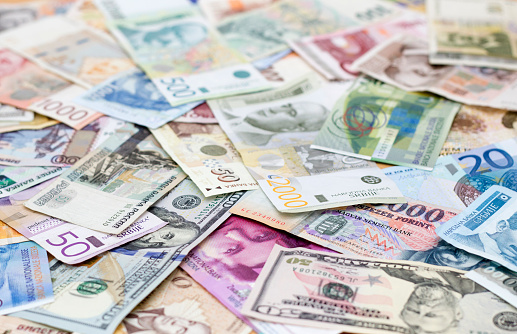 Live Trading Services
In addition to making good use of a Demo account, a beginner live trader may also find it useful to employ the services of an expert.
InTheMoneyStocks
InTheMoneyStocks claims to have outperformed top hedge funds since 2007. The trading room peddles the services of several professional traders. Gareth Soloway and Nick Santiago are their headliners.
The specialties of the mentioned traders include swing trading on stocks and options trading.The website of the trading room provides education as well as verified trading alerts.
Prices start from $299.99 per month.
Investors Underground
Investors Underground is a trading room that offers free video lessons, as well as full, step-by-step guidance.
Nathan Michaud is the founder and star day-trader of the operation. He is something of a celebrity in trading circles.
Michaud is, however, only one of some 10 trading experts who peddle their services through Investors Underground.
The trading room is keen on not making outlandish claims. The community feedback concerning the quality of services offered by Investors Underground is outstanding, however.
Monthly subscriptions start from $297.
A basic package includes access to the live trading floor, study groups and pre-market broadcasts.
Forex.com Live Trading Webinars
Forex.com's live trading webinars offer market commentary, mixed with real-time insights.
Experts also answer live questions and offer actionable live trading ideas. Forex.com users can sign up for the webinars through a special form at the broker's official site.
Those who register can select up to three sessions.
Live Trading Signals
Forex trading signals are trade triggers. They tell the recipient whether to buy or sell a certain currency pair. The signal may contain additional information about the timing, stop loss, take profit, etc.
Trading signals may originate from expert traders or various technical indicators.
Live Prices
For live Forex traders, access to live prices and quotes is of the essence. The current price of a currency is its most recent selling price at an exchange.
Trading Videos
The benefits of using trading videos to improve your profitability are obvious. Most educators deliver their lessons through videos.
Trading rooms use videos to disseminate knowledge as well.An interesting take on using videos for trading is to record yourself.
This way, you can analyze your emotional reactions later. It is important to record the screen as well as yourself when shooting such videos.