Epic Trading Review 2023
Epic Trading LLC is an international training platform specialising in foreign exchange trading. The company offers a suite of educational content and provides the opportunity to get involved in its multilevel marketing referral compensation scheme. This review will discuss the tools and services offered, enrolment process, signals provision and pricing structure.
What Is Epic Trading?
Epic Trading LLC was launched in 2020 by David McCovy and has headquarters in Nevada, US. McCovy, the founder and current owner, is a serial entrepreneur with a diverse background that spans hospitality, retail and Multi-Level Marketing (MLM). The Epic Trading platform is itself an MLM, or network marketing, business group and clients can opt to join solely for the educational content or for the affiliate marketing program too.

Epic Trading specialises in forex trading education, though the platform also covers cryptocurrencies, binary options and stocks.
What Is Forex?
Forex, also known as FX or Foreign Exchange, is the exchange of one currency for another. Forex trading usually takes place to facilitate commerce, tourism or trade. The forex market is one of the largest international markets, with a trading volume average of more than USD 5 trillion daily. Forex trading is hugely popular amongst investors globally, owing in part to its low barriers of entry, opportunity for profit and robust regulation.
How Epic Trading Works
Epic Trading is an online platform that provides financial markets education for traders across the globe. The platform caters to both novice and experienced traders. It is important to note that Epic Trading is not a broker, i.e. it does not itself facilitate the trade of financial instruments. Rather, it provides aspiring traders with relevant and helpful information so that they can trade successfully. The platform offers a broad range of resources, including:
Live trading sessions
Technical Analysis
Market forecasts
Industry events
Trading alerts
Services are available online and via a mobile application. The app is available to download for free from the Google Play Store and Apple App Store. Clients are welcome from all over the world from the UK to Qatar, Trinidad, Guyana and across Asia. Some financial instruments may be prohibited in certain markets so be sure to check ahead of investing.
Fees
Epic Trading charges a monthly scholar membership fee. On top of this basic package, there are two available add-ons for enrollment. A full breakdown can be found below:
Epic University Scholar – Provides access to all Epic Trading LLC services, including Epic University, analysis, forex signals and trading tool reviews, live webinar sessions, trade alerts, forecasts and member support. The membership is charged at a monthly cost of $134.99.
Epic Independent Business Owner (IBO) – Enables members to participate in the Epic Referral Compensation Plan, Epic SuccessLab/PHD training, real-time office data, access to Epic Life services, IBO support and access to FreeFOREX.com. This plan is charged at $14.95 per month.
Epic PTOs – Provides access to premium services and is charged at $19.99 per month.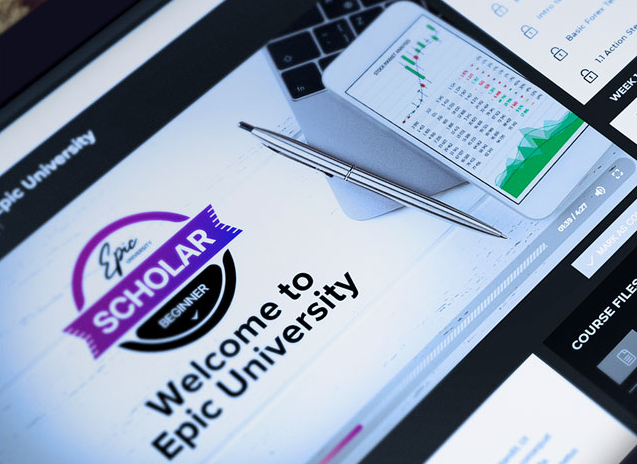 Traders should note that Epic Scholars are unable to earn commissions and bonuses from the Epic pay plan unless they join as an IBO.
Pros Of Epic Trading
There are a few features provided by Epic Trading that are really valuable to any trader, whether they're new to the industry or a seasoned professional:
Varied Payment Options – Major payment providers, including Visa, MasterCard, American Express and Discover, are all supported. Membership charges can be paid with a credit or debit card and the PayQuicker platform login is also supported.
Multi-Language Support – Ensuring that they cater to an international audience, the website is available in many languages, including Arabic, Russian and Spanish.
Active On Social Media – The company runs popular accounts on social media, including Twitter, Instagram and Telegram. They share regular updates, details about upcoming events and interactive videos.
Customer Support – The customer support team is reliable, responsive and experienced.
Resources – Epic Trading's pool of resources are varied, engaging and current. Members can access information in a range of formats, meaning that they can ensure they're working in a way that suits them.
Referral Plan – Epic Trading has an MLM referral system that lets clients rise through the ranks, or levels, by bringing in new customers for Epic Trading in return for additional monetary rewards.
Cons Of Epic Trading
Limited Package Options – If you're interested in accessing any of the affiliate benefits, you will need to subscribe to the IBO package, which is charged on top of the Scholar programme. Arguably, the merits of the scholar package can be found elsewhere at a more competitive price, so affiliate clients are paying a high premium to access the ranking benefits. Coupling this with the fact that the requirements to receive any of the referral benefits are high, suggests that the programme may be less competitive than it seems at first glance.
Expensive – At more than $100 per month for the basic membership, it is quite an expensive educational forex platform.
Security – The company shares the bare minimum when it comes to the protection of client data. It is difficult to ascertain what, if any, measures are in place, which is a cause for concern.
New – Epic Trading was only founded in 2020, making it a relatively new company and it is, therefore, difficult to paint an accurate picture of the quality and security of the services it offers.
Security
Epic Trading's policies and procedures can be found on its website along with full terms and conditions and their refund and privacy policies.
There is no mention of any additional safety measures in place, besides what they are legally obliged to enact. Although they are not a broker themselves, they are still in possession of a large amount of confidential client data and we would like to see them do more to ensure that it is suitably protected.
Customer Service
Support will be provided to all members as part of the main membership package. The customer support team can be contacted from 08:00 to 19:00 UTC Monday through Friday.
Phone Number: 800-893-8261
Email: support@epictrading.com
Epic Trading is also active across social media, running popular accounts on Facebook, Instagram and YouTube. Follow for news, updates and insights.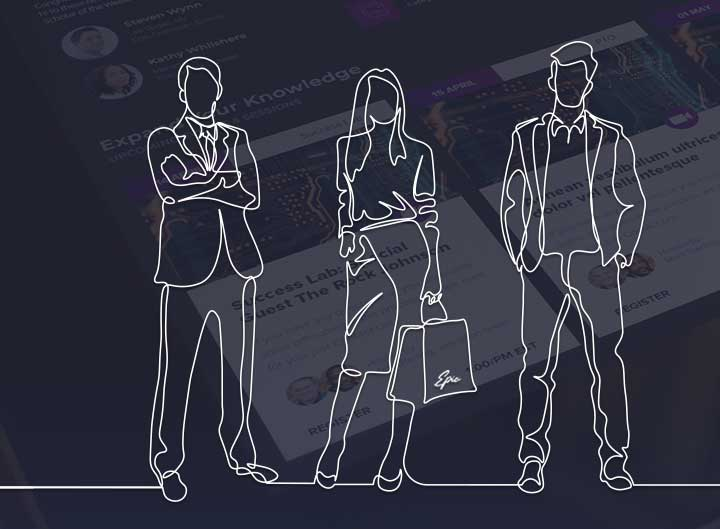 How To Sign Up
To join the Epic Trading community, you will need to register as a member. Head to the website and select your subscription package. All membership plans are tracked monthly and the registration process is relatively straightforward. For any questions regarding billing, logging in, package options or if you would like to cancel your Epic Trading account plan, get in touch with the customer service team.
Final Word On Epic Trading
Epic Trading has a decent pool of educational resources on offer, providing accessible, easy to follow and current content. The company has active and helpful customer service, although membership does not come cheap at a minimum monthly cost of $137. This, coupled with the relative youth of the company, suggests that many beginner traders may be better off finding a cheaper, better-established alternative. However, if you hope to profit from Epic Trading's multilevel affiliate marketing program, you can get started through the company's website.
FAQs
How Does Epic Trading Work?
Epic Trading provides a range of educational forex trading resources for a monthly subscription. Basic membership provides all the educational content the platform offers and add-ons can be purchased to get involved with the MLM system or for premium services.
Is Epic Trading Worth It?
Although it is still early days for the company, it appears to offer a good range of content. However, the basic monthly subscription is $137,000, on top of which you will be required to pay extra monthly fees to access the Referral Compensation Plan.
Is Epic Trading Legal in Nepal?
Epic Trading is currently legal in Nepal, as is forex trading. However, not all financial instruments are available to trade in the region, so be sure to double-check that the instruments you are interested in are permitted ahead of investing capital with a broker.
Is Epic Trading Legit Or Is It A Pyramid Scheme?
Epic Trading is not a pyramid scheme as it offers a real, tangible product on top of its MLM system. While clients can opt into the company's referral compensation plan, it is not compulsory to do so. That being said, all new clients need a sponsor to join the platform and the affiliate program is heavily emphasised.
How Long Has Epic Trading Been Around?
Epic Trading has been in operation since 2020 when David McCovy founded the company. In the financial services industry, this is a very short period of time. Prospective clients should bear this in mind as the first few years of most companies are tumultuous and uncertain.
Epic Trading provides international forex educational resources and MLM opportunities for a monthly fee.