Cryptocurrency Derivatives
Cryptocurrency derivatives are fast becoming some of the most popular financial products. They allow investors to hedge spot trades, utilise leverage and profit from market shifts. It's perhaps unsurprising then that trading volumes have soared. In this article, we provide definitions and examples of the top cryptocurrency derivatives on the market. We also list the best exchanges and platforms alongside a guide to getting started for beginners.
Cryptocurrency Derivatives Explained
The term 'cryptocurrency derivative' is an umbrella for a collection of different financial contracts that derive their value from the crypto they are based upon. A crucial characteristic of a derivative contract is that investors don't own the underlying crypto, meaning an investor can speculate on the future value of Bitcoin, for example, without actually buying BTC and holding it in a wallet. The terms of a contract vary depending on the type of derivative.

Cryptocurrency-Related Derivatives
Futures & Options
Futures and options are contracts that allow a party to purchase an asset at a set price in the future. In a futures contract, there is an obligation to purchase at the agreed price, whereas an options contract gives the holder the choice.
Futures and options can be valuable cryptocurrency derivatives securities since the price agreed in the contract might not match the market price at the time. For example, if I enter into a futures contract to buy Bitcoin (BTC) at $40,000 in one month's time, yet when the contract expires the market price is now $50,000, I can make a profit by reselling the Bitcoin at the new market price.
CFDs
CFDs are contracts for the difference in price between the buy and sell points. For example, if I open a long position on Bitcoin at the price of $50,000 and then the price rises to $60,000, when I sell the CFD contract, I have made a profit of $10,000. They enable cryptocurrency derivatives traders to speculate on movements in price without purchasing the underlying asset.
In the world of cryptos, this is a useful advantage since there is no requirement to hold tokens in e-wallets. High-profile crypto exchange hacks have meant that protecting your tokens from theft is vital. With CFDs, traders can benefit from the same profits, but with reduced security issues. CFDs also allow traders to short the crypto market and profit from decreases in the value of tokens, unlike the spot market.
Perpetual Swaps
Perpetual swap markets cover cryptocurrency derivatives that are similar to futures contracts, but with no expiry date. They are perpetual, in that they can be held indefinitely without an obligation to buy/sell.
The lack of an expiry date means that a contract price could easily diverge from the spot market price. The funding rate prevents this from happening by introducing a fee or rebate for holding a position, depending on whether they're long or short. For example, if the perpetual swap contract is trading above the price of spot currency, the funding rate would be positive. This means long position holders would have to pay short position holders, which encourages the opening of short positions and discourages long positions. When more short positions are opened, this will drive the price down to become more in line with the spot price. The same works in the opposite direction if the perpetual swap is below the spot value. Short traders would pay long, and the price of the swap would rise.
Market Analysis
The market for cryptocurrency derivatives is booming. A recent report by the Carnegie Mellon University of Bitmex, one of the largest exchanges in the industry, found that on average, volumes traded in the cryptocurrency derivatives market exceed that of the spot market by a factor of five.
It's easy to see why they're so popular. Cryptocurrency derivatives can be used to hedge against price movements in the spot market. So for every spot trade, there's a multitude of derivatives that can complement and decrease the risk of downside. But, this is true of fiat derivatives too, so what makes crypto so special? The Carnegie Mellon study revealed that crypto traders tend to be active 24 hours a day, regardless of the timezone they're in. Wall Street tends to trade between 9:30 am and 4:00 pm EST while crypto derivatives are being traded long into the night.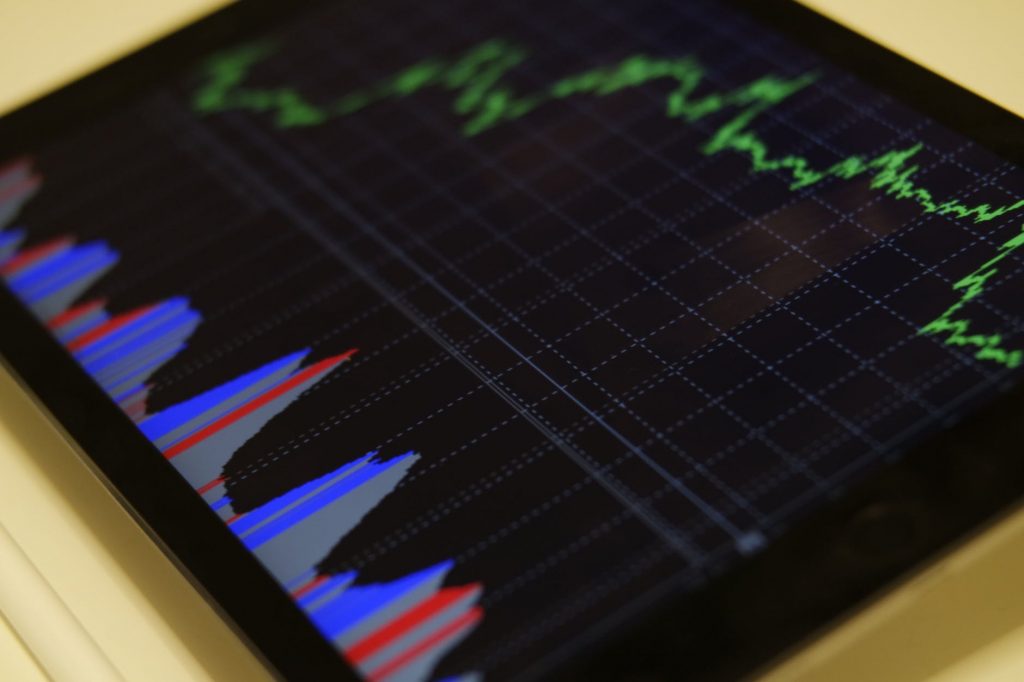 There are also fewer hoops to jump through when you're looking to trade crypto. Many exchanges do not require identity checks (Know Your Customer or KYC checks). This means anyone with an email address and cash can trade, opening the market up to a larger customer base.
The 24-hour, unrestricted nature of blockchain has created a billowing derivatives market – and the action is unlikely to stop anytime soon.
Regulation
In the UK, the FCA has banned cryptocurrency derivatives, stating the volatility of the underlying asset as the reason. Despite this, buying and selling the underlying asset, the crypto tokens themselves, is still legal.
Many of the top cryptocurrency exchanges restrict derivatives trading for US citizens, in particular, Bitmex and Binance. Many of the top brokers have cited regulation as the reason for restrictions.
In Europe, there's a lack of clarity about where cryptocurrencies sit in the current MiFID II regulation. However, it's understood that trading on derivatives is acceptable and many of the biggest exchanges do accept European traders. The same is true of Canada, Australia, and beyond.
How To Start Trading Cryptocurrency Derivatives
To start trading cryptocurrency derivatives, you'll first need to select a platform. Some of the top Bitcoin exchanges that offer derivatives include Bitmex and Binance. Kraken also has a separate platform that offers futures and options trading on cryptos.
When looking for the best exchanges, it's important to consider the following factors:
Leverage – In the case of Bitcoin, some of the exchanges above offer leverage up to 100x your initial deposit. For tokens with a lower market cap, leverage is usually less. Consider how much leverage you'll require for your trading strategy. Remember that trading on margin increases the risk involved, which can result in losses beyond your deposit amount.
Simulated trading – Many of the top exchanges offer the option to practice with a simulator or demo account. This can be a useful starting point for those new to trading cryptos.
Security – When trading anything crypto related, it's always important to consider the security of your investments. Look for an exchange that has never been hacked or prioritises the safety of client funds. Always ensure you have 2FA enabled on any account you hold, where possible.
Regulation – Crypto derivative exchanges are not always held to the same standard of regulation as fiat currency brokers and they may not be registered with the same licensing bodies. Despite this, there are some indications that an exchange is legitimate. Look for those registered with the AUSTRAC in Australia, FINTRAC in Canada, or the FSA in Japan, for example.
Final Word On Cryptocurrency Derivatives
Trading crypto derivatives is increasingly popular – and it's easy to see why. The ability to hedge, utilise leverage and trade 24/7 can be beneficial to a trading strategy. But globally, regulation is tightening due to the volatility of the crypto market itself. The next few years will be crucial for understanding the longevity of these financial assets.
FAQ
What Are Cryptocurrency Derivatives?
Cryptocurrency derivatives are financial contracts that derive their value from the cryptocurrency they are based on, such as Bitcoin. They allow traders to profit from price movements without owning the underlying asset. Examples of cryptocurrency derivatives include CFDs, futures and options.
Why Have The FCA Banned Cryptocurrency Derivatives?
The FCA has banned cryptocurrency derivatives for UK retail traders, due to the volatility of the market and the fact that a reliable valuation of a token's price cannot easily be determined. Despite this, crypto trading on the spot market is still permitted.
Where Can I Trade Cryptocurrency Derivatives?
Why Would I Want To Trade Cryptocurrency Derivatives?
There are lots of reasons why crypto derivatives can be beneficial to your trading strategy. In particular, derivatives allow you to go long or short on a trade. In the spot market, you can only profit if the price goes up. However, when you open a short position using a derivative, you'll profit from a decrease in price, allowing you to hedge your bets and manage risk.
Do I Need An E-Wallet For Cryptocurrency Derivatives Trading?
No – you don't need to store your crypto derivatives in an e-wallet, unlike spot cryptocurrency. This is because a derivative is a contract with the exchange and there is no underlying asset to store.