Chia Trading
Chia is an eco-friendly alternative to major cryptocurrencies like Bitcoin and Ethereum. Traditional coins have faced an environmental backlash for the amount of energy required for mining, but the Chia network takes a more sustainable approach. Our review explains how the emerging crypto achieves this and why it's growing in popularity. We also explain how to start trading Chia, from the best exchanges to farming strategies.
You can trade and buy Chia at OKEx. We are currently reviewing additional brokers that offer Chia trading and will soon list the top ones below. Chia is still a very new coin and is not offered by most crypto exchanges yet. As more and more exchanges offer Chia we will review them and add the best to our top list.
What Is Chia?
Chia was designed to address the environmental failings of traditional Proof of Stake (PoS) and Proof of Work (PoW) coins such as Bitcoin. The premise of PoW coins is that miners compete against each other which uses a vast amount of energy that negatively impacts the environment. A recent study found that the annual energy usage required for Bitcoin was greater than the total output of nations like Sweden and Argentina.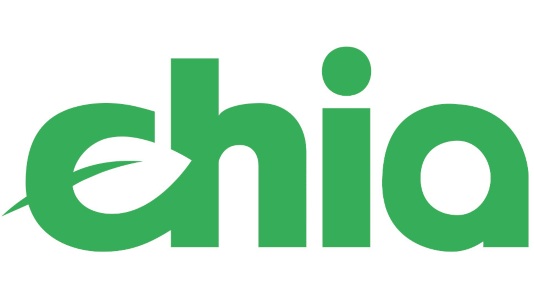 The Chia network runs off a Proof of Space system which relies on storage space rather than computing power, offering a less energy-intensive way of verifying transactions. Instead of mining, Chia uses farmers who retain storage capacity called farming plots which are available on hard drives.
The process of farming requires less technical knowledge than mining and all that's needed is sufficient storage space and software provided by the XCH network. The greater the farmer's space on the network the greater the chance of winning a block. Once sufficient space has been obtained, users employ a farming rig or pool such as Raspberry Pi to help plot the coin.
History Of Chia
The Chia Network was founded in August 2017, shortly after the Chia Coin (XCH) was born. Its creator Bram Cohen also developed the popular file-sharing system BitTorrent.
In early 2018, Chia released its primitive crypto protocols for public download. Later, they launched a competition to catch the attention of developers and to help test the algorithms they had built.
In 2019, the Chia exchange released its Proof of Space Green Paper and in 2020, released a beta version of its blockchain and wallet. The XCH project has raised over $30 million since 2018 and is backed by leading cryptocurrency investors.
The coin was first available for trading on the 3rd May 2021 and opened at $1,600 per unit. The initial public reaction was strong reaching an all-time high of $1,800, though it has since dropped down to less than $1,300.
Pros Of Trading Chia
Accessibility – Chia, like all cryptocurrencies, is available to trade 24/7 whereas traditional asset classes like forex and shares are subject to the closing time of the exchange they trade on.
Straightforward – New traders may come into difficulty when trying to understand how cryptocurrencies work. However, since Chia uses a farming system rather than a mining rig, the process of validating transactions is arguably easier to understand.
Volatility – Despite the mining/farming differences with traditional coins, XCH is still volatile and can experience large intra-day swings. This was demonstrated on the coin's release day when the price opened at $1,600, peaked at $1,800, but an hour later fell to $765 per token.
Unique – Chia is new to the market and there is very little in terms of direct competition in how transactions are verified. When we compare Chia vs Filecoin, for example, there is limited overlap. In the last few years, more businesses have prioritised trading in an environmentally sustainable way. With Chia continuing this trend, its approach could result in increased popularity and trading opportunities for switched-on investors.
Cons Of Trading Chia
Relatively unproven – Before the coin's release Chia was highly regarded and tipped for success in 2021. However, since its release, its value has dropped significantly. This unpredictability could deter crypto traders.
Security risk – Although the network makes use of blockchain technology, it is one of few coins which runs on a Proof of Space concept supported by hardware. This presents some security concerns and means investors should be careful when buying and selling XCH.
Difficult to acquire – The concept of farming for coins rather than mining is an exciting prospect to some crypto fans. However, traders who don't want to pursue the farming route will find it difficult to acquire coins traditionally if they don't already hold the cryptos needed to trade-in for Chia. This is explored in more detail below.
Capacity – Chia's Proof of Space approach relies heavily on users having sufficient hard drives and SSDs to farm. This demand for computer storage could drive up the price of hardware. For example, before Chia's release, hard drive prices in Southeast Asia soared. As a result, users may struggle to obtain the space required to farm with some traders already pointing out that their wallet has not synced when computer capacity is low.
How To Acquire Chia (XCH)
There are two ways to acquire XCH, either by farming or buying the coins through an exchange. We have explained how Proof of Space works and how to earn coins through farming above. The section below covers how to buy Chia.
Choose an exchange – Since XCH is relatively new, it is not available for trading on regular cryptocurrency exchanges like Binance. However, prospective traders can start trading the coin on OKEx and Gate.io.
Choose your deposit currency – At present, XCH can only be purchased using other cryptocurrencies like Tether and Bitcoin. Purchasing coins using traditional fiat money like USD or EUR is not possible.
Know your price – Once you have purchased the deposit currency, you are ready to start buying and selling Chia. You will need to know what XCH price you are targeting to maximise your returns. Ensure you are aware of any transaction fees charged by the exchange.
Trading Strategies
Below are a few strategies you can use to start trading Chia.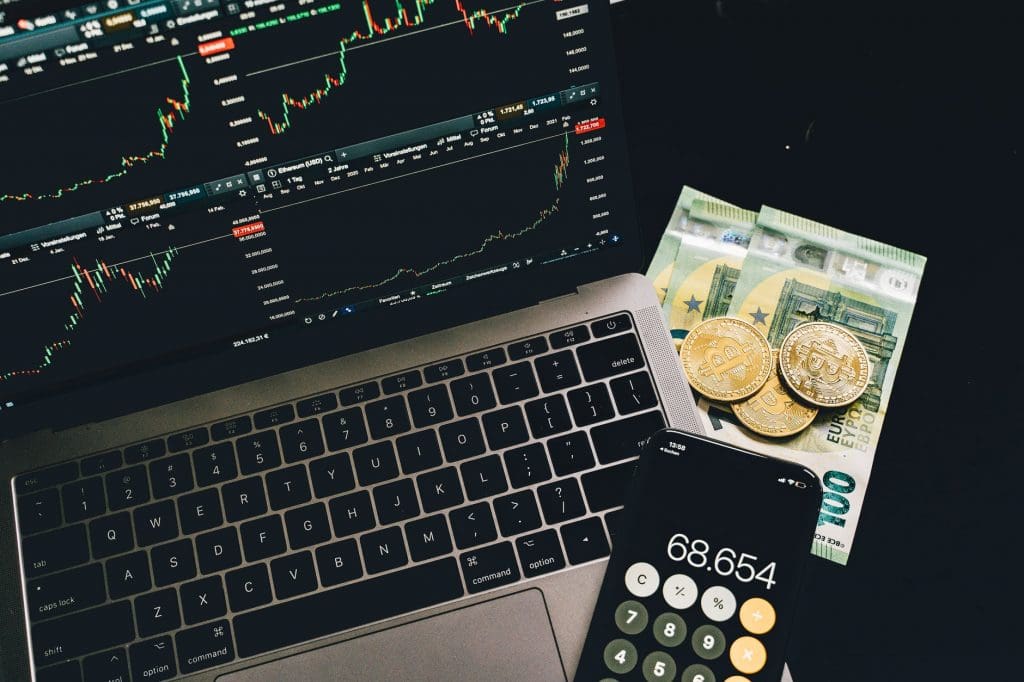 Farming
Those with a large amount of computer storage space and knowledge of cryptocurrencies may want to start farming Chia. Traders can acquire XCH at a relatively low cost through farming and then sell coins at exchanges to generate gains.
Traders can make use of online coin calculators to estimate how much they can earn from farming.
Day Trading
Chia is an attractive asset to day trade due to its volatile price swings. Investors can capitalise on intra-day movements to generate profits. However, when day trading any volatile asset, it is important to integrate risk management techniques. Prices of cryptocurrencies (especially new ones) can fluctuate quickly so ensure you use stop losses and price alerts.
Position Trading
The popularity of cryptos has boomed over the last couple of years with new coins hitting the market daily. The success of individual coins is very difficult to predict. For example, Dogecoin which was initially set up as a joke now has a market cap of over $60 billion.
If you believe the Chia network's sustainable approach could set it on the path towards high growth, it might be worth holding the coin for the foreseeable future.
News Trading
Cryptocurrencies and new stories are interlinked. Before it was issued, Chia was tipped by many market experts for immediate success. Although XTC hasn't lived up to expectations thus far, prospective traders can formulate a strategy that responds to news-driven market shifts.
Final Word On Trading Chia
Chia is a relatively new coin making headlines for its innovative approach to validating transactions through a Proof of Space consensus. As environmentally responsible trading continues to take focus, some forecast a positive outlook for this emerging token. So although difficult to acquire and with no track record of stability, traders looking for an exciting (albeit risky) new coin to add to their portfolio might want to take a closer look at Chia.
FAQ
When Was Chia Founded?
Chia was founded in 2017 by Bram Cohen, who also invented the file-sharing system BitTorrent. The idea was to build an enhanced blockchain system with a focus on the environment, which other major cryptos have failed to incorporate into their working model.
What Is Proof Of Space And Time?
Other cryptocurrencies typically take a Proof of Work approach which requires significant energy resources to continually mine blockchains. Proof of Space makes use of any unused storage space on hardware devices and ties to Proof of Time which aligns the time of blocks to increase security.
Where Can I Buy Chia?
Chia is not currently available on major crypto exchanges like Coinbase or Binance. Instead, the coin can be purchased from exchanges such as OKEx and Gate.io.
Do I Have To Trade Other Cryptocurrency To Buy Chia?
Yes, at present you can only buy XCH by trading in other cryptocurrencies. Currently, only Tether, Bitcoin, and Ethereum can be traded in for the new token.
How Do I Farm Chia?
There are two requirements for farming Chia; sufficient storage space and farming software such as a rig, which can be downloaded from the network's website. Investors can also make use of online coin calculators which tell you how much XCH you could farm based on your plot.