BUX Zero Review 2022


United States not accepted.
Go to the Brokers List for alternatives
BUX Zero is a mobile stock broker with a sleek app and helpful educational content.
Risk Warning – Your capital is at risk
BUX Zero is one of Europe's fastest-growing neobrokers, a stockbroker with a new business model and mobile-focused services. This review outlines their trading platforms, leverage options, fee structures and more so you can accurately weigh up BUX Zero's advantages and drawbacks. Find out how to sign up today.
BUX Zero Headlines
Founded in 2014 by the Dutch broker Nick Bortot and headquartered in Amsterdam, the Netherlands, BUX Zero boasts a user-base of over 30,000 traders spread across Europe, following successful launches in the Netherlands, Austria, Germany and France.
The new-style of brokerage offers commission-free trading through a mobile app, enabling retail investors to invest in companies anytime, anywhere. BUX Zero is targeted towards the younger generation, for whom mobile banking has laid the groundwork for mobile trading.
The broker has gone from strength to strength since its launch, with backing from Tencent, HV Capital and Velocity Capital Fintech Ventures, to name a few.
BUX Zero offers commission-free stock and EFT trading, BUX X offers a range of CFD opportunities and BUX Crypto, launched in 2020, offers an easy way to invest in digital currencies like Bitcoin, Dogecoin and Ethereum.
Trading Platform
The BUX Zero trade hub is an intuitive mobile trading platform that offers a range of customisation options to help speed up execution and improve usability. The platform is easy to navigate, with key information like your portfolio, watchlist and inbox readily available. The platform also supports guaranteed stop/loss orders and OCO orders.
Whilst the clean, simple design of the app is user-friendly, the range of technical analysis tools is limited. Traders that are used to the comprehensive tools available with some of the bigger brokers may find this inhibiting.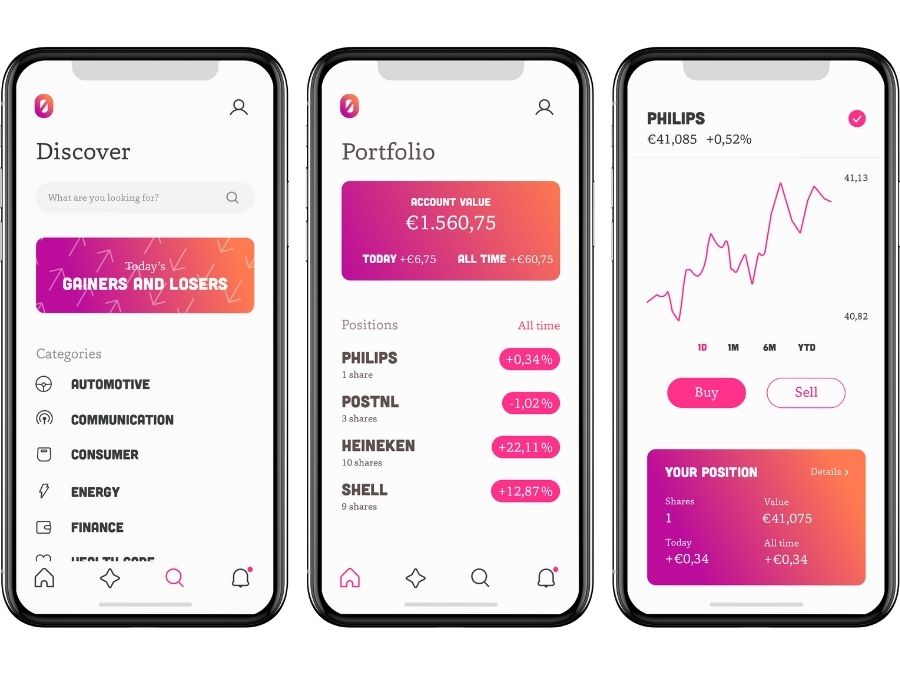 Assets
BUX Zero offers a range of ETFs and stocks from Dutch, German, Belgian, French, Austrian and US markets. The stocks range from well-known to lesser-known companies, with the likes of Airbus, Heineken, HelloFresh, API and Zalando included. Many of the stocks are traded on some of the world's biggest exchanges, including Nasdaq, S&P and Euronext. Fractional shares are also available, allowing those with less capital to own a portion of popular stocks, while experienced investors can diversify existing portfolios.
The asset list is not extensive, though the broker does state that they are always looking to add to it based on user feedback. A full list of the stocks available can be found in the app or on the broker's website.
BUX also offer other assets beyond stock investing through two sister companies, BUX X and BUX Crypto. The former is a CFD broker with global stocks, indices like the S&P 500, forex and commodity derivatives. BUX crypto is the company's cryptocurrency site with a range of tokens available for trading.
Orders & Fees
BUX Zero supports three order types:
Market Orders – The quickest way to buy shares, market orders let you buy the stock straight away and orders are executed immediately at the most competitive price available. BUX Zero charge a €1 commission fee for market orders on EU shares and ETFs, though US shares are free.
Limit Orders – These give you more control over the buy price of the assets. A limit order allows you to set a maximum or minimum price for both opening and closing the order, so there are no unexpected price changes due to slippage. However, the desired price may not always be reached by the end of the trading day, at which point the order will expire. There is a €1 commission charge for limit orders on EU shares and ETFs, though US shares are free.
Zero Orders – Commission-free EU trading; BUX Zero orders allow you to buy stocks and ETFs in European markets with no commission. These orders are executed at the end of the trading day. However, if the price differential at this point exceeds 5% for sell orders or 4% for buy orders, the order is cancelled. Zero orders are not supported for US stocks as these are already commission-free.
BUX Zero also charge a currency conversion fee of 0.25% for any investments not in your account's base currency. Full details can be found in the pricing section of the broker's website.
Leverage
Leverage allows traders to open positions larger than the amount of capital they are putting forward, by borrowing money from the broker. This form of trading, also called margin trading, increases market exposure and can amplify profits for successful trades. However, losses are also magnified when trading with leverage, so care must be taken and it is imperative to have a strict risk management strategy in place.
BUX Zero supports leverage trading and allows clients to vary their rates (within the maximum limits), so they can feel comfortable with the margin size and risk they are taking on. The maximum leverage limits are dictated by the regulatory agency, the Dutch Authority for Financial Markets (Autoriteit Financiële Markten (AFM)), which caps stock leverage at 1:5.
Mobile Trading
BUX Zero is a mobile-based broker and all trading is done through its mobile trading platform. The BUX Zero application is compatible with iOS and Android (APK) devices for free. Client reviews are generally positive and highlight the easy-to-navigate interface and sleek design.
Deposits & Withdrawals
Clients from all accepted countries can fund their BUX Zero account by bank transfer. Residents of the Netherlands are also able to fund their accounts using Tikkie, while German clients can use Open banking. This method supports N26, Comdirect bank, Commerzbank, Landesbank, Revolut and Unicredit. PayPal transactions are not supported by the broker.
Account funding is done through the BUX Zero app under 'Portfolio', 'Total Account' and 'Top Up'. From there, select the desired transfer method and follow the relevant process. Bank transfers and Open banking transactions are processed in one to two working days, while Tikkie deposits are instant.
Withdrawals can be made using all of the above methods, residency dependent.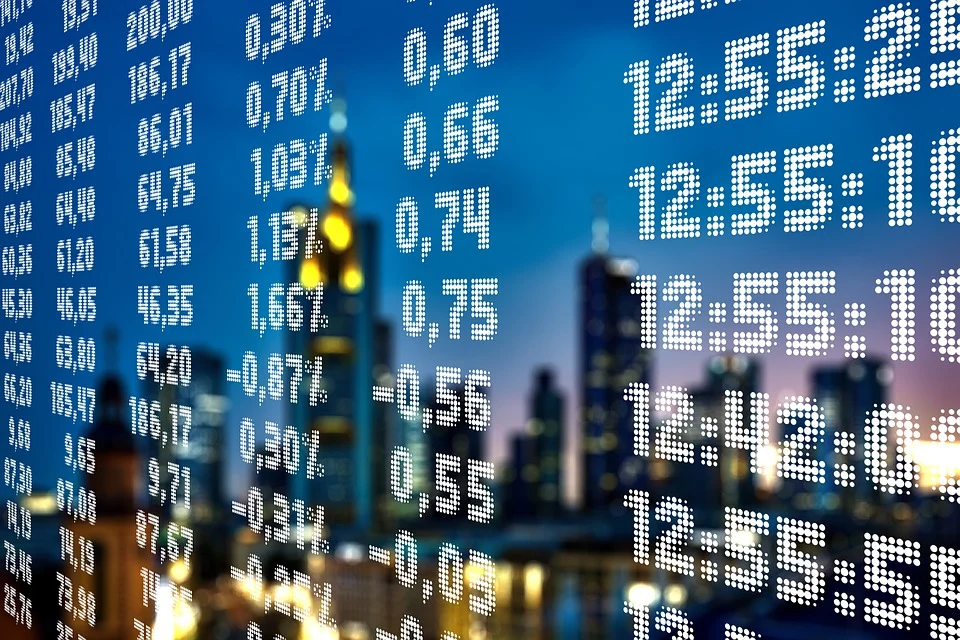 Demo Account
BUX Zero does not offer a demo account. Clients must sign up for a live trading account from the get-go. This draws away from the competitiveness of the rest of their services as practice accounts are a useful way to get to grips with the platform or trial new strategies in a risk-free environment.
Bonuses
BUX Zero offers an introductory 'free share' offer through a promo code. This is credited to clients once they have set up a trading account. The share provided is decided by the broker and may be worth anywhere between €1 and €200. Full terms and conditions for the promotion are provided on the broker's website and app.
Regulation
BUX Zero is a legitimate broker regulated by the Dutch Authority for Financial Markets (Autoriteit Financiële Markten (AFM)), one of the world's leading authority bodies. BUX B.V, the broker's parent company, is registered under license number 58403949.
All BUX Zero activities are monitored and regulated by the Dutch Authorities. The broker must comply with industry regulations and, as such, clients should feel reassured. Further information regarding the licensing policies held can be found on the broker's website.
Additional Features
BUX Zero provides a range of educational resources that can be accessed for free in the app or on the broker's website. These comprise a suite of articles covering key topics, in addition to news, insight and forecasts. The ETF Knowledge centre also hosts additional information about ETFs in general and those offered by the brokerage. Finally, BUX Zero runs a community forum page where clients can get advice or share tips and tricks.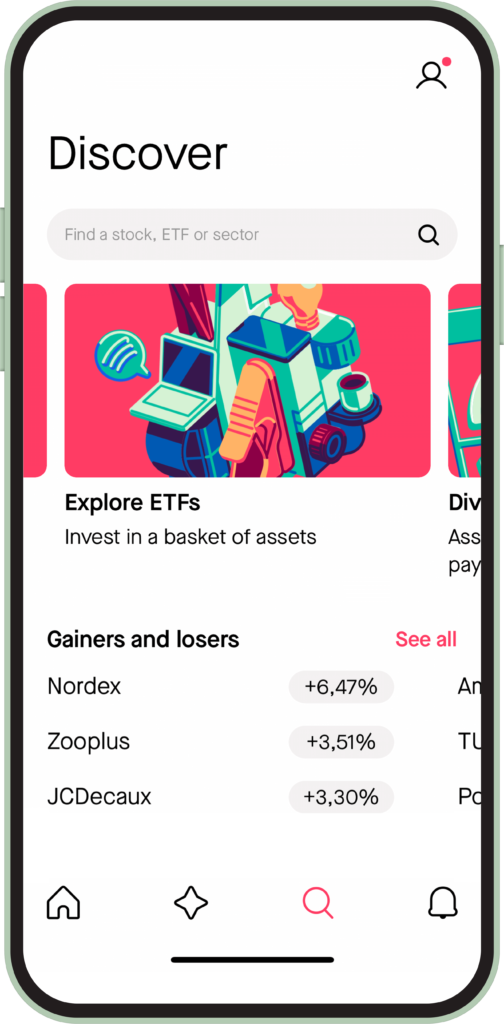 Live Account
BUX Zero offers a single account option. The flat structure is transparent and all stocks and shares are available to account holders. This means that rates are competitive for all, rather than just premium account holders, as tends to be the case with some larger brokers.
BUX Zero Benefits
Free share bonus
Variable leverage
Beginner-friendly
Educational support
No minimum deposit
Intuitive app interface
Multi-language support
Commission-free trading
Fractional stock investing
No inactivity, withdrawal or deposit fees
BUX Zero Drawbacks
No demo account
Limited market analysis tools
No desktop or web-based trading platform for stocks
Trading Hours
BUX Zero trading hours vary with the instruments and markets offered. Each stock exchange has its own session times, outside of which orders cannot be executed. Trading hours should always be considered when planning strategies, as high-volume windows often have the most favourable conditions.
Customer Support
BUX Zero has a dedicated customer support web page with a list of FAQs and a live chat feature. These are all mirrored in the help section of their mobile app. The customer service team offer support in six languages, including English, Dutch and German. BUX Zero can also be contacted on social media, like Twitter. Additionally, the broker can be contacted via email:
Email Address: support-zero@getbux.com
Security
With cyber-attacks becoming more prevalent, client security is of vital importance. BUX Zero demonstrate dedication to client security with advanced encryption technologies for all communications. The broker also holds client funds in segregated bank accounts, protecting capital in the case of insolvency, and offer negative balance protection, stopping you from losing more money than you deposit. Additionally BUX Zero offers a free insurance policy that covers up to €1 million.
BUX Zero Vs Competitors
So, how does BUX Zero stand up vs eToro, Trading 212, Degiro, Plus500, Revolut, Bolero, or Trade Republic? The key difference is that BUX Zero offers zero-commission trading and investment options. This makes their fee structure very competitive. Additionally, BUX Zero gears its services towards newer traders, with a more limited range of assets and a sleek, accessibility-focused mobile trading platform. The broker's competitors mostly offer desktop or web-based trading options, with more sophisticated tools that may be better suited to more advanced traders.
BUX Zero Verdict
In short, BUX Zero offers a competitive stock trading and investment service for less-experienced traders, with zero-commission trading on EU and US stocks and ETFs. The trading platform is simple and easy to use, though this comes at the cost of analysis tools and more advanced features. Currently, BUX Zero is only licensed to offer trading services to clients in the Netherlands, France, Germany, Austria and Belgium, limiting their client base.
FAQs
How Can I Open A BUX Zero Account?
Opening an account is a straightforward process for those with smartphones, simply head to the App Store or Google Play store and download the BUX Zero app. Fill in your details, follow the login process and you're ready to start trading. BUX Zero is a mobile trading platform so is not available for use on PC or Macbook devices.
Is BUX Zero A Good Broker?
BUX Zero is a strong option for beginner traders, with accessible services and low-cost trading. However, the limited platform options, assets and analysis tools may limit the broker's suitability to more advanced investors.
Is BUX Zero Safe?
BUX Zero is a legitimate, regulated broker with segregated bank accounts, advanced encryption services and negative balance protection. Clients should feel reassured of their capital's safety and that they have legal recourse through the AFM in the event of dishonesty.
What Is The Minimum Deposit Requirement For BUX?
BUX Zero has no minimum deposit requirement, making it an ideal option for new traders or those with little capital to invest.
How Can I Delete My BUX Zero Account?
If you wish to close your BUX Zero account, you must first close any open positions and sell any shares that you hold. You may then empty your account and send an email to the broker using the address above, BUX Zero will then close your account for you.
How Do I Retrieve Dividends With BUX Zero?
BUX Zero clients that own shares in companies that pay dividends will have the awarded amount automatically credited to their account once made available by the company.
Accepted Countries
BUX Zero only accepts traders from United Kingdom, Austria, Belgium, France, Germany, Netherlands.
Compare BUX Zero
Compare BUX Zero with similar brokers that accept traders from your location. Among available brokers these are the most similar to BUX Zero:
BUX Zero Comparison Table
Compare BUX Zero With Similar Brokers
BUX Zero
Moomoo
Interactive Brokers
Webull
NinjaTrader
Rating
–
3.8
–
1.2
4.5
Markets
Stocks
Stocks
Forex, Stocks, Commodities, Crypto
Forex, Stocks, Crypto
Forex, Stocks, Commodities, Crypto
Demo Account
No
Yes
Yes
Yes
Yes
Minimum Deposit
$0
$0
$10000
$0
$50
Minimum Trade
$0
No minimum
$100
$5
Varies by asset
Regulators
AFM
SEC, FINRA, MAS
SEC, FCA, IIROC, SFC
SEC, FINRA
NFA, CFTC
Bonus
Free Welcome Share
Get up to 15 free stocks worth up to $2000
–
Six free stocks
–
Education
–
No
No
Yes
–
Platforms
–
–
–
–
–
Leverage
–
–
1:50
–
–
Payment Methods
1
2
9
2
3
Detailed Comparison
–
BUX Zero vs Moomoo
BUX Zero vs Interactive Brokers
BUX Zero vs Webull
BUX Zero vs NinjaTrader
Visit
–
Review
BUX Zero
Review
Moomoo
Review
Interactive Brokers
Review
Webull
Review
NinjaTrader
Review
Compare Trading Instruments
Compare BUX Zero Trading Instruments

| | BUX Zero | Moomoo | Interactive Brokers | Webull | NinjaTrader |
| --- | --- | --- | --- | --- | --- |
| CFD | No | No | Yes | No | No |
| Forex | No | No | Yes | Yes | Yes |
| Stocks | Yes | Yes | Yes | Yes | Yes |
| Commodities | – | No | Yes | – | Yes |
| Oil | No | No | No | No | Yes |
| Gold | No | No | Yes | No | No |
| Copper | No | No | No | No | No |
| Silver | No | No | No | No | No |
| Corn | No | No | No | No | No |
| Crypto | No | No | Yes | Yes | Yes |
| Futures | Yes | Yes | Yes | No | Yes |
| Options | No | Yes | Yes | Yes | Yes |
| ETFs | No | Yes | No | Yes | No |
| Bonds | – | No | Yes | No | – |
| Warrants | – | No | No | No | – |
| Spreadbetting | Yes | No | No | No | No |
| Volatility Index | No | No | No | No | No |
BUX Zero vs Other Brokers
Compare BUX Zero with any other broker by selecting the other broker below.
BUX Zero vs
BUX Zero is a mobile stock broker with a sleek app and helpful educational content.
Articles about BUX Zero