Brokers With CZK Accounts
Brokers with Czech koruna (CZK) trading accounts are a popular choice with investors in the Czech Republic, as well as international clients actively trading the currency. This guide will cover how to compare brokers with CZK accounts plus the benefits of choosing a platform that accepts the currency.
Brokers With CZK Accounts
#1 - Revolut
Revolut is a popular financial app that also offers trading on stocks, metals and digital currencies. The brand has over 25 million users worldwide with a choice of accounts, tools and services to suit different needs and budgets, including online investing and currency exchange.
Revolut is suitable for casual stock traders looking for an easy-to-use app with transparent fees and a low minimum investment.


- DayTrading Review Team
Instruments: Stocks, Cryptos
Regulator: FINRA, SEC
Platforms: Own
Min. Deposit: $0
Min. Trade: $1
Leverage:
Stocks Trading
Trade thousands of shares including blue chip stocks like Apple and Microsoft. Invest from $1 with fractional stock trading.
Crypto Trading
Revolut offers 100+ tokens including Bitcoin. Buy, sell and transfer cryptos on the iOS and Android app.
Pros
Multiple deposit & withdrawal options including wire transfer
Straightforward joining process
Good range of account types with different perks and fees
Cons
No advanced trading platform
No margin trading
Relatively narrow product range
#2 - Zacks Trade
Zacks Trade is a US based brokerage, built for the active trader. Trade stocks, ETFs, bonds, mutual funds and more on a proprietary trading platform.
Instruments: Stocks, Crypto, Options
Regulator: FINRA
Platforms: Own
Min. Deposit: $2500
Min. Trade: $3
Leverage:
Stocks Trading
Trade stocks and shares on major companies in US markets and speculate on some of the world's largest indices.
Crypto Trading
Trade popular cryptocurrency coins with low fees.
Pros
Demo account
Multiple account currencies
Cons
Few payment methods offered
No MetaTrader 4 integration
High minimum deposit
What Is A CZK Account?
CZK trading accounts let you manage investing activity in the Czech koruna. This is referred to as an account base currency. All account management and trading activity take place in the selected money including commission charges, overnight fees, plus profit and loss displays. Importantly, they also remove currency conversion fees for clients depositing in CZK.
The best brokers offer multiple account base currencies to investors, providing local traders with hassle-free access to financial markets.
The account denomination can be chosen during your personal profile setup and it may be difficult to change the base currency once your profile is live.
CZK Currency Explained
The Czech koruna, sometimes called the Czech crown, has been the currency of the Czech Republic since 1993. It replaced the Czechoslovak koruna following the disbanding of the Soviet Union in 1991.
The country must adopt the Euro following its introduction to the European Union in 1994. With that said, switchover plans are currently on hold, with just 21% of the Czech population supporting the use of the Euro.
The monetary policy of the country is directed by the Czech National Bank. In 2017, the currency was released from its peg to the Euro, allowing it to float freely. In December 2021, the value of the currency in circulation was CZK 730 million. Today, the typical exchange rate floats between 21 to 24 CZK to one USD. The Czech koruna is the 27th most traded currency in the world, accounting for 0.4% of the daily forex market turnover.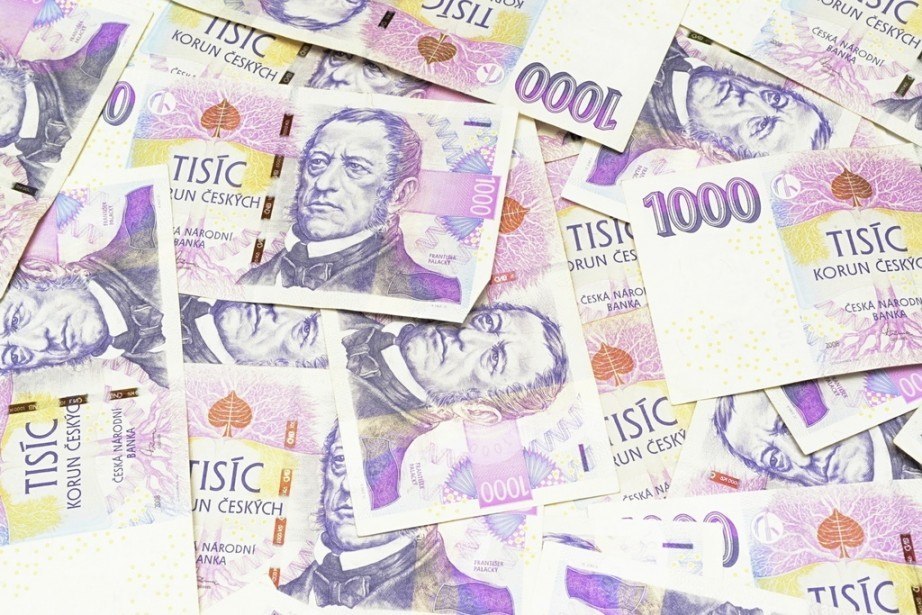 Benefits Of Brokers With CZK Accounts
Accessibility – Brokers with CZK accounts are more likely to offer access to local markets, like the Prague Stock Exchange (PSE), plus major US, European and Asian equities and forex pairs
Convenience – Being able to trade in your local currency reduces the need for complicated risk management when trading in new money. Exchange rate conversions, account funding plus profit and loss balances will be easier to assess in your recognised currency
No Currency Conversion Fees – For residents of the Czech Republic, brokers offering CZK accounts are an obvious choice. Avoiding sometimes costly conversion fees to an accepted base currency can help protect profit margins. eToro for example, accepts free deposits in 15 currencies, including the CZK
Payment Methods – Most brokers with CZK accounts do not charge fees for deposits and withdrawals made in Czech koruna, though third-party charges may apply. Processing times may also be faster when using local deposit methods, with funds often cleared within one working day
Overseen By EU Regulations – Brokers offering CZK accounts to Czech traders are more likely to be regulated by the Czech National Bank (CNB) or comply with the EU MiFID derivative. All brokers regulated by the CNB have to comply with stringent rules deterring dishonest or fraudulent activities
How To Check A Broker Offers A CZK Account
A bit of research on a broker's website can indicate which base currencies are accepted. These can often be found on the account funding page or within the account details section. Alternatively, you should be able to find this information on the new profile registration page. Contact the broker's customer support team if base currencies are still not clear.
Comparing Brokers With CZK Accounts
There are a few factors to consider before signing up for a CZK account:
Fees – An important component that can impact your profit margins. Charges can include commissions, spreads and deposit and withdrawal costs. Additionally, look out for non-trading fees such as account maintenance rates and inactivity charges
Demo Account – Paper trading accounts are a great way to test the tools on offer before committing to a live account. You can test your day trading strategies in a risk-free, simulated environment with access to virtual funds
Assets – Access to financial markets and instruments varies between brokers. Check the list of assets available to retail clients. This could include USD/CZK, EUR/CZK and CAD/CZK forex pairs, alongside local stocks and shares, precious metals and energies
Bonuses – Some brokers with CZK accounts offer bonuses or financial incentives for new or existing customers. This may include no deposit bonuses, trading competitions or loyalty promotions. Check eligibility requirements and withdrawal terms before signing up
Platforms – The best brokers with CZK accounts offer industry-standard terminals such as MT4 and MT5, plus access to bespoke or third-party tools. Many of the best terminals incorporate innovative services such as integrated technical analysis and social trading
Customer Support – The best brokers with CZK accounts provide various customer service options including telephone, email and live chat. Many of the top platforms offer 24/7 access for trading help and guidance
Regulation – Authorised brokers comply with strict rules designed to protect retail traders from scams and unfair trading environments. The Czech Republic only permits brokers regulated by the Czech National Bank (CNB) or those under the authority of the EU MiFID derivative to offer trading opportunities to retail investors. Look out for brokers also authorised by the Cyprus Securities & Exchange Commission (CySEC)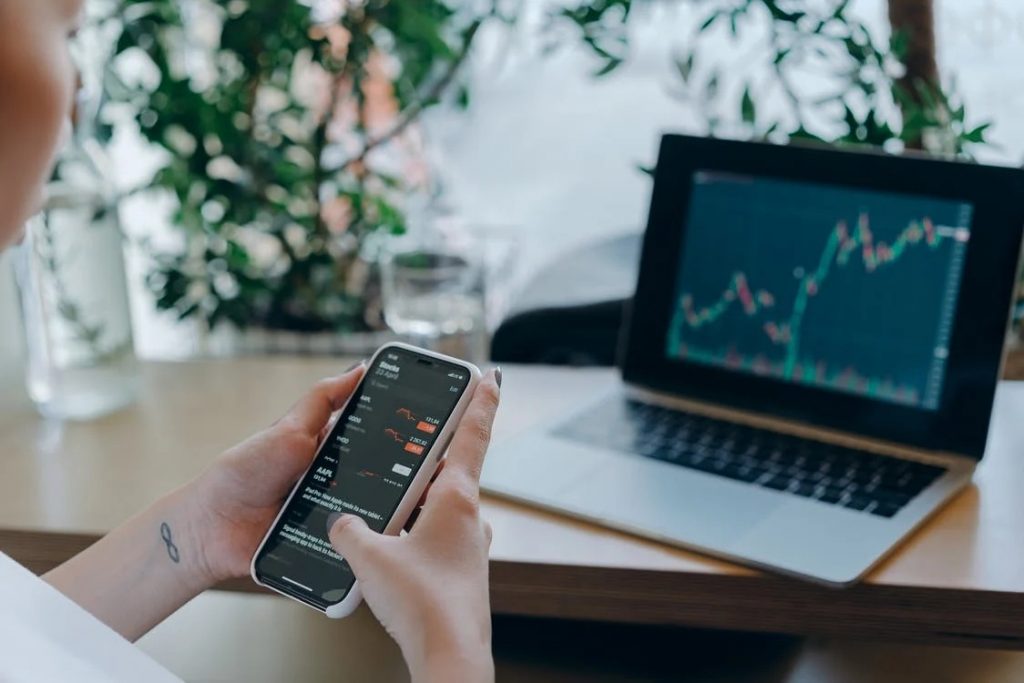 Bottom Line On Brokers With CZK Accounts
Brokers with CZK accounts are popular with investors from the Czech Republic as well as active forex traders. Many of the best platforms are authorised by the Czech National Bank (CNB), providing various client protection measures. Carry out your own research to find a broker suited to your needs. Alternatively, see our list of top picks to get started today.
FAQ
How Will I Know If Brokers Offer A CZK Account?
Accepted base currencies are often listed on the account profile webpage or within the deposit and withdrawal section of a broker's website. If information is still not clear, reach out to the customer support team.
Which Brokers Offer CZK Trading Accounts?
What Is The Minimum Deposit Requirement For Brokers With CZK Accounts?
Minimum deposit requirements vary between brokerages. It can range anywhere from 1 USD or equivalent Czech koruna up to 500 USD or equivalent currency.
How Do I Open A CZK Trading Account?
Once you have chosen a suitable broker, input the requested personal details to open an account. This process often entails a simple online registration form and the provision of identity documentation. Account base currency options are typically provided at this stage. Select CZK and proceed.
Are Brokers With CZK Accounts Regulated?
Brokers with CZK accounts may be regulated by the Czech National Bank (CNB) or comply with the EU MiFID derivative. Always look out for a top-tier regulatory body overseeing the activities of the provider. This will help create a safe and transparent trading environment.