Best Brokers For Bonds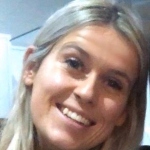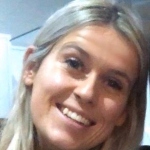 Written By
Rebecca Holden
Rebecca is a freelance investment writer and broker analyst. She has evaluated dozens of brokers and trading platforms. Rebecca formerly worked in e-commerce where she helped grow the online presence of some of the UK's largest brands.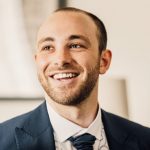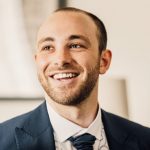 Edited By
James Barra
James is an investment writer with a background in financial services. He has worked as a management consultant, where he delivered large-scale operational transformational programmes at some of Europe's biggest banks. James authors, edits and fact-checks content for a series of investing websites.
Investors trade bonds for profit by capitalizing on changes in government or corporate bond values. This guide features our pick of the best bond trading brokers, selected after thorough review, comparison, and ranking.
Best Brokers For Bonds 2023
Based on our assessment, these are the 5 best bond trading accounts:
Top 3 Broker Comparison
Comparing Bond Brokers
To find the best bond brokers, we evaluate firms across several categories:
The Number Of Bonds
Top brokers offer a range of bonds, sometimes thousands, helping investors build diverse portfolios.
Our analysis found that most bond brokers offer access to several types of bonds, including:
Government Bonds – Generally deemed the safest, these are debt securities issued by governments to support public spending and obligations. Importantly, brokers may use different terms to describe government bonds. US bonds, for example, are often known as treasuries, while UK bonds are frequently called gilts, and debt instruments issued by the German government are known as bunds.
Corporate Bonds – Riskier than government bonds, these debt instruments are used by companies to raise funds for various purposes, such as expansion. The quality and risk of corporate bonds vary depending on the creditworthiness of the firm. Investment-grade corporate bonds are usually safer but often come with lower yields, whilst junk bonds are riskier but tend to offer higher returns.

Also important is the vehicle you can use to speculate on bond values. For short-term speculation, contracts for difference (CFDs) and spread betting are popular, allowing users to speculate on prices without owning the underlying bond. For longer-term investing, you can buy bonds directly or deal in exchange-traded funds (ETFs).
The Fees To Trade Bonds
The best bond brokers offer low fees with no hidden charges.
Our testing shows that many firms charge a transaction fee, known as a commission. Low-cost platforms charge commissions of <1% or <$10. Fees may also be shown as a spread, especially if you trade bond CFDs. Here, sub 1 point is competitive.
Importantly, we look for any volume discounts that can bring costs down. Our team also evaluate non-trading fees, which can take the form of account opening and maintenance fees, deposit and withdrawal charges, plus inactivity penalties.
CMC Markets offers bonds with spreads as low as 1 point. We also rate that you can reduce spreads by up to 40% through the Alpha program.
The Minimum Investment
The top bond brokers offer an accessible minimum deposit, lowering the entry barrier.
Our research shows that many top bond brokers accept new traders with a minimum deposit of <$200. With that said, some firms have no minimum deposit, making them a good option for beginners.
Importantly, we balance a low minimum deposit with the quality of the investment tools and market research. We have found that sometimes it is worth investing more upfront to access higher-quality tools.
OANDA has no minimum deposit and offers European, US and UK bonds with competitive conditions.
The Platforms And Tools
Our top-rated bond brokers offer easy-to-use platforms with excellent market research tools.
When we test bond brokers, we look for user-friendly platforms and apps that allow investors to analyze markets and manage trades. The best software will help you find bonds that align with your financial goals and risk appetite.
Our team also consider the availability of additional resources for bond traders, whether expert commentary on the maturity, yield, and quality of bonds, or tools to help investors calculate potential returns and fees.
AvaTrade offers two sophisticated platforms for bonds with advanced charting software – MT4 and MT5.
The Broker's Regulatory Status
We only recommend bond brokers that we trust.
Several factors impact the trust rating we assign brokers. The most important of which is whether the brokerage is regulated by a respected financial body. Investing through a tightly regulated bond broker will help protect you from scams and unfair practices.
Among the most respected regulators are the US National Futures Association (NFA), US Commodity Futures Trading Commission (CFTC), UK Financial Conduct Authority (FCA), and Australian Securities & Investments Commission (ASIC).
Our team also factor in the reputation of the bond broker and look for signs of credibility, such as being listed on a stock exchange or part of a banking institution.
IG is a trustworthy bond broker regulated by reputable bodies, including the NFA, CFTC and FCA.
FAQ
What Is A Bond Broker?
A bond broker is an intermediary that provides a platform where you can buy, sell and speculate on bond values.
Our analysis shows that the best bond brokers offer a large number of bonds, a choice of investing vehicles, transparent fees with low commissions, and oversight from a trusted regulator.
Do I Need To Open An Investing Account To Buy Bonds?
To invest in bonds, you generally need to open an account with an online broker.
When you have completed the sign-up requirements and satisfied any minimum deposit requirements, you can purchase or trade bond instruments through the firm's investing platform or mobile app.
Which Is The Best Bond Broker?
We have compiled a list of our best bond brokers. We considered several factors, including the number and type of bonds available, fees on bond instruments, the minimum investment, plus the quality of the platforms and tools.
Importantly, we also checked the broker's regulatory credentials and reputation. Only bond brokers we trust make our rankings.
What Types Of Bonds Do Brokers Offer?
The types of bonds available to traders will vary between online brokers. However, top-rated brokers offer a selection of government, corporate, and fixed bonds, plus a choice of investment vehicles, such as CFDs, ETFs, and spread bets.
Article Sources
The writing and editorial team at DayTrading.com use credible sources to support their work. These include government agencies, white papers, research institutes, and engagement with industry professionals. Content is written free from bias and is fact-checked where appropriate. Learn more about why you can trust DayTrading.com