Binary Options Apps
Binary options apps take the simplicity and easy understanding of binary options contracts and make them more convenient, with a downloadable application for mobile devices. Nowadays, binary options mobile apps offer many of the same features as traditional platforms like signals and demo accounts for experimental trading. Read on to find out if binary options apps are for you and how to decide which one to download.
Best Binary Options Apps
These are the 5 best binary options apps on the market:
#1 - Pocket Option
Pocket Option offers short term binary options on a user-friendly platform with competitive payouts of 90%+. Over 130 assets are available with fee-free deposits and withdrawals. Joining bonuses are also available to new users.
"We recommend Pocket Option for aspiring binary options traders looking for copy trading services and a low minimum investment."

- DayTrading Review Team
Min Deposit: $50
Payout %: 92%
Expiry Times: 5 seconds - 4 hours
Bonus: 50% Deposit Bonus
Platforms: MT5
Instruments: Forex, Crypto
About Pocket Option
Founded in 2017, Pocket Option is a binary options broker offering up/down contracts on forex, stocks and cryptocurrencies. With over 100,000 active users and a global reach, the brand has proven popular with budding traders. Pocket Option also supports dozens of payment methods and has a low minimum trade of just $1.
Pros
Copy trading
Turbo binary options
50+ payment methods
Cons
Only one account type is available
The expiration time is limited on trades
No MT4 trading platform
#2 - IQCent
IQCent offers binary options on forex, stocks, cryptocurrencies and commodities with high payouts up to 98%. The broker uses a proprietary platform with advanced analysis tools and traders can choose contract timeframes ranging from 5 seconds to months, appealing to both short and long term traders.
"IQCent will appeal to newer traders who want a platform where they can trade both binary options and CFDs with copy trading support and regular contests."

- DayTrading Review Team
Min Deposit: $250
Payout %: 98%
Expiry Times: 5 seconds - 30 days
Bonus: 20% to 200% Deposit Bonus
Platforms: TradingView
Instruments: CFD, Forex, Crypto
About IQCent
IQCent is an offshore binary options and CFD broker based in the Marshall Islands with 10+ payment methods and a low $50 starting deposit. With 100+ assets, around the clock trading and high payouts the brand is popular with aspiring traders.
Pros
Both CFDs and binary options tradeable through a single terminal
24/7 customer support
Regular technical and fundamental analysis published
Cons
Not overseen by any highly respected regulator
No MetaTrader 4 platform
A short period before an inactivity fee is charged
#3 - Videforex
Videforex binary options are available from 20% payouts on crypto up to 98% payouts on less volatile assets, beating many competitors. A wide range of contract lengths are also supported from 5 seconds up to 1 month. New users will appreciate the welcome deposit bonus.
"Newer traders will find a lot to enjoy about trading binary options on Videforex's easy-to-use proprietary platform, as well as the broker's copy trading solution. Payouts are also higher than most alternatives climbing to 98%."

- DayTrading Review Team
Min Deposit: $250
Payout %: 98%
Expiry Times: 5 seconds - 1 month
Bonus: 20% to 200% Deposit Bonus
Platforms: TradingView
Instruments: CFD, Forex, Crypto
About Videforex
Videforex offers access to stock, index, crypto, forex and commodities markets via binary options and CFDs. The proprietary platform, mobile app and integrated copy trading are user-friendly and will suit new and casual traders, and the market analysis tools and trading contests provide good ways to improve your trading skills.
Pros
The support time are fast and reliable. Very few brokers offer 24/7 multi-lingual video support
Withdrawals are usually processed within one hour
You can trade every day and through the weekends
Cons
US clients aren't accepted due to legal restrictions
No MetaTrader 4 integration
The broker isn't overseen by a trusted regulatory agency
#4 - AZAforex
AZAforex offers binary options with time-dependent payouts that can be taken out on any asset included as a CFD or spot instrument. Over 50 binary options are available with a $1 minimum stake and payouts up to 190%.
"AZAforex is best for active forex traders looking for ECN pricing with high leverage up to 1:1000 and a sophisticated trading platform."

- DayTrading Review Team
Min Deposit: $1
Payout %: 190
Platforms: Own
Instruments: CFD, Forex, Crypto
About AZAforex
AZAforex is a multi-asset broker founded in 2016. The brand offers a sophisticated proprietary platform, ECN trading and 40+ deposit methods. The brokerage has 120,000+ registered customers with copy trading and a VPS.
Pros
Very high leverage up to 1:1000
Low minimum deposit of $1
Free VPS for VIP accounts
Cons
Some poor customer reviews
Limited educational content and resources
Unregulated broker reduces its safety score
#5 - RaceOption
RaceOption offers 100+ binaries with decent payouts up to 95% and ultra-fast expiries from 5 seconds. With a $250 minimum deposit, clients can enjoy free deposits, fast withdrawals and a range of trading bonuses.
"RaceOption will appeal to traders new to binary options looking for copy trading, contests and 24/7 customer support. Experienced traders will also appreciate the account-based perks and bonuses."

- DayTrading Review Team
Min Deposit: $250
Payout %: 95%
Expiry Times: 5 seconds - 30 days
Bonus: 20% - 200% Deposit Bonus
Platforms: TradingView
Instruments: CFD, Forex, Crypto
About RaceOption
RaceOption is a binary options broker operating from the Marshall Islands. With over 1,500 clients, the broker aims to offer fast funding, low fees and a secure trading environment. Traders can access over 100 binary options and CFDs, plus copy trading and weekly prizes.
Pros
High payouts on popular underlying assets up to 95%
Beginner-friendly copy trading opportunities in the broker's proprietary trading platform
Flexible weekend trading available plus 24/7 multilingual customer support
Cons
Limited educational resources
Withdrawal thresholds apply
No free demo account
How Binary Options Apps Work
Traditionally, binary options contracts are created using trading software or a web-based platform on a computer or laptop. Now, many brokers offer apps for binary options contracts trading on the go. These allow a streamlined trading experience for mobile users, allowing them to monitor and place contracts from their iOS or Android (APK) devices.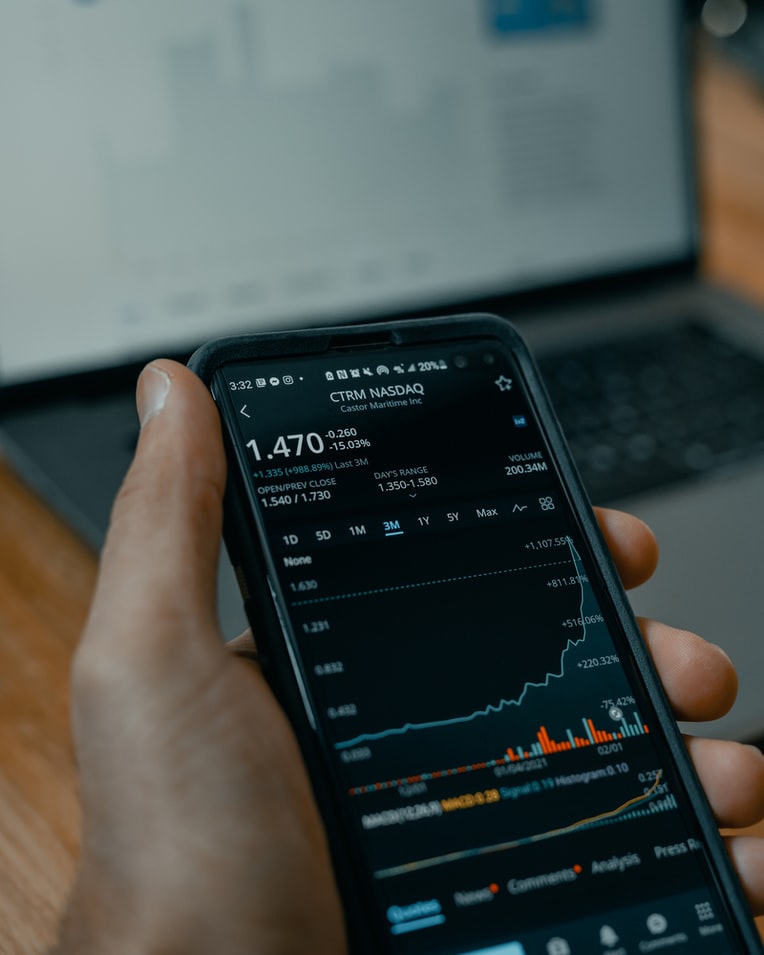 Binary options trading enabled apps are condensed versions of the platform brokers use for computer-based trading. These are optimised for the smaller screens and touchscreen function of a mobile device. Binary apps will offer limited features compared to full software but are typically easier to navigate and use.
The best place to download a binary options trading app is a mobile platform's app store, with an extensive range of applications available for both Android and iOS devices.
Pros Of Binary Options Apps
A Good Fit – Of all the types of options trading, the best suited to mobile app trading is binary options. Thanks to the relative simplicity and capped losses of these contracts, all relevant data for a specific trade is displayed easily through a mobile platform.
Faster Trading – The best binary options apps will offer widgets that can be added to the home screen of a mobile device. These widgets are set to monitor a specific market of interest and can be used to quickly purchase contracts on an asset of interest. Many browser-based platforms and trading software tools require traders to sign in and load up a specific trade when they have been away from their computer. Widgets allow much faster access to trading through binary options contracts applications.
Alerts & Push Notifications – Traders that use mobile binary options platforms can set up push notifications to alert them when certain market parameters are met. In addition to this, the best applications will send their users relevant news and other signals through alerts. These alerts can help traders spot and act on profitable market trends that they might otherwise have missed.
On-The-Go Trading – The importance of having access to the markets at all times cannot be understated. For assets that trade constantly, such as cryptos, the enhanced accessibility offered by mobile applications for binary options trading is particularly valuable.
Enhanced Monitoring – The monitoring capabilities of options trading apps can be extremely useful to traders. Tracking the progress of open contracts is a feature many users will find appealing, as well as the ability to monitor the markets wherever you are.
Ease Of Use – Because of the reduced platforms of binary options apps, the trading process is necessarily simplified. A byproduct of this is that mobile applications will be easier to use for new traders. Sometimes new investors are intimidated by the more complex arrangements in web-based or software platforms. Using a binary options app is a great way to simplify things.
Cons Of Binary Options Apps
There are a few drawbacks of binary options trading with apps:
Less Information & Tools – Because of the condensed nature of binary options apps, there may be less information available to traders on an asset or market. Indeed, simultaneous monitoring of multiple assets will often be impossible when trading with an app, as will advanced chart analysis tools.
Reduced Automation Capabilities – Through third party trading software, binary options can benefit from automation, which enhances the speed and efficacy of trading, spotting preset market conditions and executing trading strategies independently. When trading from a mobile platform, the potential for automation will be reduced or even eliminated.
Hardware Compatibility – Some binary options trading apps may have launched on only iOS or Android devices and your preferred broker may not have an app for your chosen mobile ecosystem. This will also limit traders that wish to change between the two platforms but keep the same apps for binary options trading.
Limited Capability For Complex Trading – More experienced traders may wish to complete simultaneous trades or hedge their binary options contracts. Binary options applications will have reduced efficacy when completing these advanced trades compared to a computer-based platform. Some mobile applications may not support advanced binary options variants either, though this will depend on the specific broker.
How To Compare Binary Options Apps
Safety & Reliability
One of the top priorities for binary options trading apps is how reliable both the application and broker are. When looking to trade binary options it is imperative to pick a broker that is legitimate and reliable. Look out for those that are certified by independent governing bodies as well as those with positive reviews from trusted sites.
When browsing binary options apps, reviews are also a great place to start. User reviews on an app store will often detail any issues with an app, such as freezing or crashing. Additionally, apps with frequent updates will likely be more stable and less prone to problems. Safety-conscious traders may favour those with two-factor authentication (2FA) capabilities to offer maximum security to their trading account.
Mobile Platform
Before committing to an attractive broker for binary options trading, it is crucial to check whether they offer an app on your specific mobile platform app store. Several brokers may offer an app on either iOS or Android devices but not both.
Supported Markets & Assets
Binary options contracts have become very popular throughout the trading sphere. As a result, contracts are offered on a wide range of markets and assets. Binary options apps can be specialised for only one of these markets or may instead offer a range of markets.
This difference means that one app may not be perfect for every trader. The best binary options trading applications for each trader will depend on their specific trading needs. Some people may only want to open binary options contracts on cryptocurrencies like Bitcoin and Ethereum. These traders may find that a specialised cryptocurrency platform will offer more advanced features specific to crypto, or feature a greater range of digital assets to trade.
Other users may want to trade in multiple markets. They can choose to select several specific apps for each market or find binary trading apps that support all of their needs.
Fees & Minimum Deposits
When it comes to trading brokerages and apps, the most appealing aspects to traders are often low fees and minimum deposit amounts. Binary options apps are no exception. If you are new to trading or looking to wager smaller amounts, we advise you to begin with smaller contracts and less risk. To facilitate this, you should look for applications with low minimum deposit limits.
More experienced binary options traders often want to trade with more capital. Whether this means trading a greater volume of contracts or wagering more funds per contract, fees will add up quickly. Therefore it is imperative to find an app with low costs to generate the highest potential profit.
Payouts
When trading binary options outside of the US, each app provider independently decides on the payout of a contract. Comparing payouts between brokers can be tricky, as advertised max payout amounts may not be correlated to the value each broker offers on a like-for-like contract. Despite this, it is worth shopping around to see which binary options apps offer the best payouts. This may involve looking at reviews of an app or downloading a few different choices and comparing payouts on similar contracts.
Variety Of Trading Options
You might want an app with extended financial functionality or may only value binary options trading facilities. As well as simple up/down contracts, the best binary trading apps will offer traders a range of contract types. You may also desire an application that supports spot trading or CFD trading alongside binary options.
Deposits And Withdrawals
The best binary trading apps offer easy and quick deposits and withdrawals, with several different methods for doing so. Make sure that a binary options app supports your preferred medium for transactions. Transfer methods to look for include debit and credit cards, PayPal, Skrill, Neteller, wire transfer or even cryptocurrency wallet transfers.
Every trader will want to be able to deposit funds quickly to take advantage of emerging market opportunities. Equally, you are likely to need to withdraw capital from your binary options apps to make purchases or invest with other brokers within a short time frame. Some brokers will charge withdrawal fees, either as a flat fee on all withdrawals or after a defined number of free withdrawals per month has been exceeded.
Speed & Ease Of Use
When purchasing binary options contracts, time can be the difference between a profitable trade and a loss. With this in mind, it is imperative to find binary options apps that are quick to navigate and place trades on. Some applications may feel intuitive to particular traders but annoying and convoluted to others, so it is worth trying a few before you commit to one provider. Many brokers offer demo accounts to allow you to do so without needing to deposit funds.
Charting & Analysis Features
Some mobile binary options trading packages may offer different charting and analysis capabilities to others. Technical signals may form a large part of a trading strategy, so you should ensure that a broker's software offers the features you need.
Other Aspects To Consider
When comparing binary options apps, traders may also want to consider whether brokers offer demo accounts, training, educational content and push notifications. Demo accounts are excellent for trialling trading strategies or for those new to the markets. Training and educational content can aid new clients in learning the ropes. Push notifications are particularly valuable to binary options trading apps as they alert traders to opportunities in markets that they may not have been actively monitoring at that time.
To incentivise traders to choose their binary options apps, many brokers offer signup bonuses to new customers, where they match a certain percentage or set value of a client's deposit as additional credit. You may feel that this is a significant reason to favour one broker over another, though it is worth reading the terms and conditions of a specific bonus offer to make sure there are no wagering restrictions on the bonus or even your cash deposit.
Also important is the availability of customer service and support to clients. User reviews will often mention the responsiveness of support so keep an eye out for this.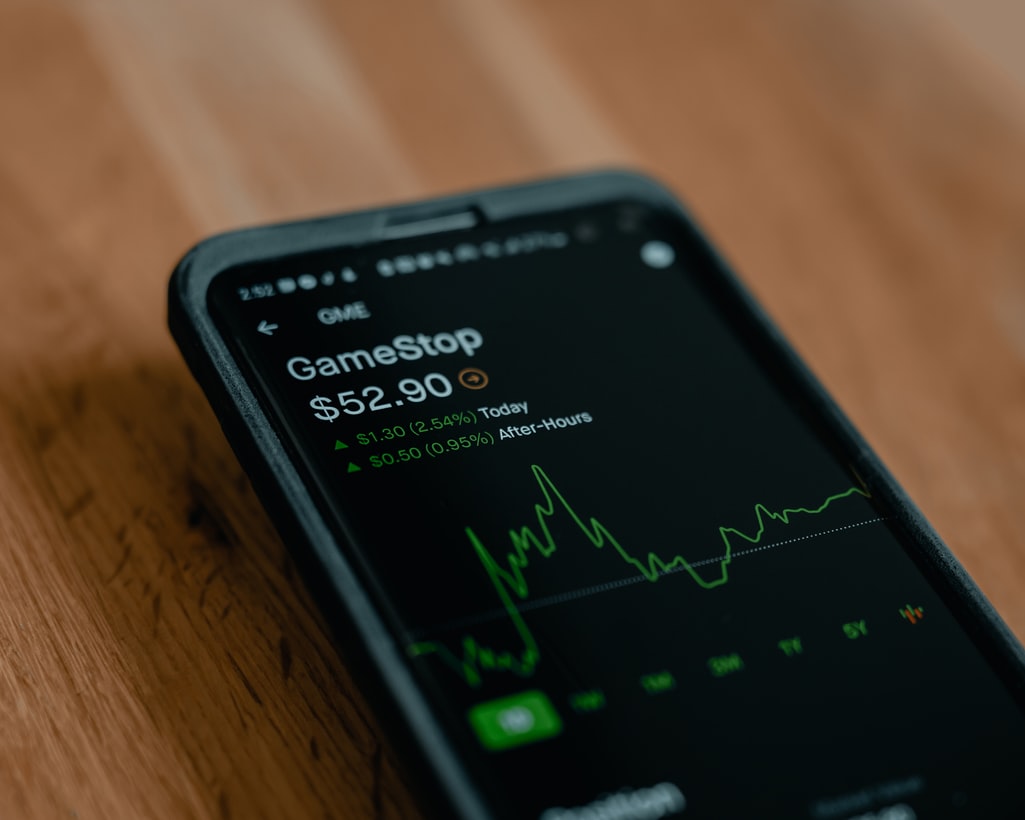 How To Get Started With A Binary Options App
Getting started with binary options apps is generally pretty simple once you have decided on which broker and platform best meet your needs. Here are the steps to follow:
Find An App
The previous section should provide you with enough information to pick from the best binary options mobile apps for you. Once you have found a trusted broker with an attractive and functional product, you can move on to the next step.
Download The App
For most binary options apps, this step involves going into the app store for your specific device and downloading the correct mobile trading software. For iOS devices, this is the Apple App Store, while Android operating systems use the Google Play Store.
Create & Verify Your Account
Once your preferred app has been downloaded, it is time to create a trading account with the broker. Some clients may prefer to do this on a desktop or laptop but this is entirely possible to do through the app. You will be required to enter an email and create a password as well as to provide personal information, with many binary options apps requiring additional security questions and verification methods like a mobile number.
Some binary options apps will require you to immediately verify your identity for know-your-customer (KYC) protocols. Others may ask you for this information later on, such as before a deposit or withdrawal. Brokers may ask you to provide proof of your address, bank account or personal ID. Once completed, you should be free to use your account.
Log In On The App
The next step is to log in to the binary options trading app. The app may store your details for quick future access, requiring a passcode or biometric fingerprint to secure your account. If security is a big concern for you, it is possible to set up two-factor authentication (2FA) for many binary options apps., though this will slow your logins slightly. It is worth making sure that your authentication is not on the same device as your app.
Make A Deposit
Once your account is fully verified, it is time to deposit funds. Most brokers will offer a variety of deposit methods such as credit or debit cards, PayPal or Skrill. Choose the deposit medium that you are most comfortable with, keeping an eye out for deposit fees. Some binary options apps will have a minimum deposit limit so you will need to add capital in that amount or higher.
If you have selected a binary options app with a deposit bonus, make sure that you make the most of it with your first deposit. Often these bonuses match a percentage of your first deposit up to a limit. Because of this, a sizeable first deposit may help you maximise the bonus.
Ready To Trade
You are now ready to trade binary options contracts on your chosen application. Take some time to get to know the app and familiarise yourself with its layout and trading tools. Once you feel comfortable, it is time to trade.
Other Things To Know
Regional Differences – Binary options trading is different within the US. Binary options contracts in the US are traded through a centralised exchange rather than by individual brokers. However, some apps that follow the non-US model are authorised for use by US residents. These brokerages are regulated by a US regulatory body like the SEC or CFTC.
Taxation – While some countries like the UK currently consider binary options trading as gambling and therefore not liable to taxation, there will be some jurisdictions in which binary options traders will have to declare their earnings for tax.
Final Word On Binary Options Apps
Binary options apps provide many benefits to traders, allowing them to track and purchase contracts at any time, from any place. With easy-to-use mobile interfaces and much of the functionality of full trading platforms, binary options apps can be very useful. Furthermore, push notifications can alert traders to opportunities in the market that they may have otherwise missed. There are many factors to consider when selecting an application, including pricing, charting and available assets, though there is generally a binary options app to suit everyone.
FAQs
Where Can I Download Binary Options Apps?
The best place to download binary options apps is on the application store for your mobile device. This is the Apple App Store for iOS or the Google Play Store for Android platforms.
What Assets Can I Trade On Binary Options Apps?
Different applications will facilitate trading on various assets. Binary options contracts can be opened on stocks, cryptocurrencies, forex and commodities. Some apps may enable contracts to be opened on more than one of these markets, while some may be specifically designed for one particular market. Additionally, some apps for binary options trading will feature more assets for trading than others, especially in the cryptocurrency markets.
Are Binary Options Apps Legitimate?
As with all areas of financial speculation, there are fraudulent brokers and trading scams. However, many trusted brokers offer safe and reliable binary options apps.
Can I Make Money On Binary Options Apps?
Binary trading apps provide clients with the opportunity to place trades on the go, offering access to markets wherever they are. This increases the chances of being able to take advantage of profitable opportunities.
Many modern brokers offer demo accounts for traders to hone their skills. Some binary options trading applications will have demo account functionality for traders to try out contracts on different markets.