ADVcash Brokers 2022 - Which Brokers Accept ADVcash?
ADVcash is an online payment gateway that supports global fiat currencies and cryptocurrencies for a range of transactional needs, including funding and emptying trading accounts. This review will explore the suitability of the service to support trading, discuss how it works, the ADVcash e-wallet, virtual card, news, fees and safety. We've also listed the best brokers that accept ADVcash deposits below.
ADVcash Brokers
Quotex offers a proprietary web platform that has digital options and trading signals.

Pocket Option is a global binary options broker with a sleek proprietary trading platform and competitive range of assets.

World Forex offers commission-free trading with a $1 minimum deposit and 1:1000 leverage. Digital contracts are also available, offering beginners a straightforward way to speculate on popular financial markets.
What Is ADVcash?
Set up with a headquarter in Belize and operating since 2014, ADVcash pools multiple forms of currencies into one easily accessible environment for its users. As an online payment processing and money transfer method, the platform supports several global and national fiat currencies, virtual and physical payment cards, merchant tools and healthy account security structures, all rolled into one simple system.
The payment method allows you to top up accounts, transfer funds, receive payments, pay for goods and services plus buy and sell cryptocurrency, all while avoiding the high costs and taxes of some other companies. As it is an offshore company, it can escape the legal stipulations of some governments, allowing ADVcash to pass on cost savings to their users.

Fees
ADVcash keeps costs to their customers low, which places them at a competitive position in the market. Its users can transfer their money free of any fees and restrictions to any other ADVcash wallet.
Opening an account is free, though deposits may incur some charges. While bank transfer funding is only subject to third party (bank) fees, using other options, like Mastercard and Visa payment cards, may see a 3 to 5% charge.
Withdrawal fees can also be charged depending on the method used. Bank transfers are free but, again, payment card costs start at a minimum of 3%.
To get an ADVcash plastic payment card, you may need to pay additional charges. You should also look out for other fees like currency exchange charges.
Verification With ADVcash
When you have set up an ADVcash wallet, you will not have complete use of all the available features until it has been verified. Verification requires your country, city, home address, phone number and main language.
Speed
ADVcash is a fast payment method often offering instant deposits to broker accounts. It is important to note that, if the withdrawal or deposit time is slower than expected, this could be an issue on the end of your broker. Speak to the trading provider's customer support team for clarity.
Security
Even though ADV was only set up in 2014, the company itself has over 20 years of experience in international finance. This, as well as its large user base and positive reviews and customer feedback, shows it to be a stable, trustworthy payment method.
How To Make ADVcash Deposits & Withdrawals
ADVcash supports account deposits in USD, EUR, GBP, BRL, RUB, UAH and KZT, as well as several major cryptocurrencies.
To fund your trading account, whether it is with a forex or stock broker, simply:
Select deposit in your broker account portal and click on ADVcash
Choose the desired amount and currency
Confirm the deposit
Withdrawals using the system work exactly the same way.
Pros Of Using ADVcash For Traders
ADVcash offers an interface in both English and Russian, which makes it accessible for many traders worldwide.
There is the ability to store different currencies in one account, which is great if you trade on the forex market.
You can transfer funds via email, reducing the number of people handling your money.
Many supported account currencies, including cryptocurrencies like Bitcoin.
The support of both virtual and physical payment cards improves transaction times and supports quick spending.
Everything with ADVcash is quick, including verification by SMS, deposits and withdrawals.
Low fees spread across the system, including internal transfers without commission.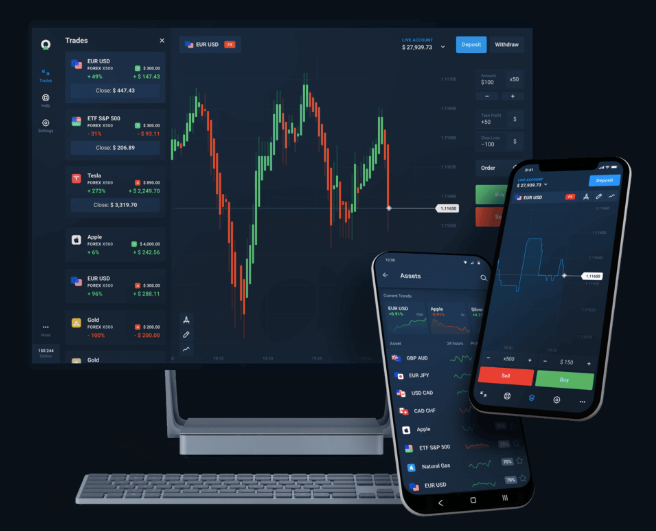 Cons Of Using ADVcash For Traders
No wallet app, which limits the level of fund accessibility and account management, such as viewing pending transfers.
Deposit and withdrawal fees from and to debit and other cards reduces the cost effectiveness of the system for some traders.
Customer Service
ADVcash have a 24/7 live customer service team that can be contacted through their official website or via email.
Email: support@advcash.com
Their prompt helpline can aid with several issues ranging from how to sign in and use the system or delete your account to finding your account number or regaining access to your account if it is blocked. The team can also help you with setup, dealing with a payment failed issue and to see whether you are from one of their supported countries.
Final Word On ADVcash
ADVcash is an accessible online payment system with many supported fiat and cryptocurrencies. With 24/7 customer service and good online reviews, it could be a good way to make transactions to and from your trading account. However, the fees associated with many common deposit and withdrawal methods push the system behind alternative competitors like PayPal and Skrill. For a full list of supported ADVcash brokers, see here.
FAQs
How Do I Register For An ADVcash Account?
To open an account, simply head to their website, choose the desired account type (personal or business) and fill in your information. Once the account is verified, you can fund your trading account.
How Do I Log In To My ADVcash Account?
Logging into your portal account requires you to head to the website, click the log in button and input your login details (email and password).
How Do I Get Help From ADVcash?
ADVcash offer 24/7 live customer service that can be accessed through the company's website or via email at support@advcash.com.
Does ADVcash Have A Mobile App?
There is no supported mobile application for on-the-go account management and account funding, meaning that those looking for a payment system with an iOS (App Store) or Android (Google Play Store) app download may want to find another solution.
What Is The ADVcash Referral System?
The referral system allows you to get a percentage from every paid transaction made by a referee. You can make up to 20% from the commission their payment system charges the user.