TradeStation Review 2023


Available in United States
US based broker with pricing methods split to cater for active day traders, or longer term stock holders
$500
MT4
CFD, Stocks, Futures, E-minis
-
USD, EUR, GBP, CAD, AUD, JPY, CHF
ACH Transfer
Forex Trading
Not Available
Stocks Trading
Trade US stocks from just .002 per share with the Tradestation unbundled pricing
CFD Trading
Not Available
Crypto Trading
Not Available
TradeStation is a leading online brokerage facilitating the trade of stocks, options and futures. Traditionally aimed at experienced traders, the broker offers a powerful trading platform and a range of advanced features. This review of Tradestation will examine all elements of their offering, including accounts, brokerage fees, mobile apps and customer support, before concluding with a final verdict.
Account Types
There are two types of retail brokerage accounts, US Equities & Options, and Futures. You can apply for both account types, but you will do all trading on the same advanced platform.
When opening a TradeStation account you will also get access to paper trading. This simulator will enable you to develop and test strategies without risking your own capital.
Straightforward setting up allows for a quick start to trading. Simply check on their website that you meet the rules and regulations. Options margin requirements will differ from cash account minimum balance rules, for example.
Popular Alternatives To TradeStation
A Brief History
Early History
TradeStation was the brainchild of two brothers William and Rafael Cruz. They brought the company to life because they wanted a way to design, test, optimise and automate their own trading strategies.
The TradeStation Group, Inc. is actually the parent company of the online securities and futures brokerage firm. Its headquarters are in Florida. However, the company is now global in nature with office locations and addresses in:
Chicago
New York
Richardson
Sydney
London
Costa Rica
Between 1997 to 2011 you would have found the TradeStation Group as a Nasdaq GS-listed company. However, an acquisition by Tokyo Stock Exchange listed company Monex Group marked a new beginning.
Recent Years
In recent years the company has gained traction in numerous countries, from the USA and Canada to Europe and Australia. As a result of this international success, TradeStation has picked up numerous awards, including:
2013 – TradeStation is ranked a 'Top Five' Online Broker by Investor's Business Daily for the second consecutive year. In addition, it was rated the 'Best for Frequent Traders' by Barron's for the third year in a row.
2014 – The broker breaks into the Korean and Chinese markets after reaching license agreements with Shinhan Investment Corp. It also launches its TradingApp store, which is home to hundreds of custom products from third-parties. In the same year, TradeStation is rated the 'Best Trading System' by Technical Analysis of Stocks & Commodities magazine for a 10th year in a row.
2015 – TradeStation is again ranked 'Best for Frequent Traders' and 'Best for International Traders' by Barron's. Technical Analysis of Stocks & Commodities magazine awards it the 'Best Trading System'.
It is clear that the developers and CEO have brought in numerous updates over the years to keep enticing traders in. If they continue to support more casual investors their net worth looks set to increase even further.
Minimum Initial Deposit
Originally, TradeStation was geared towards high-end professional investors, requiring a stock-trading account minimum of $5,000. However, the company has changed its pricing structure and you can now open an account with:
$500 for stock-trading accounts
$5,000 futures account minimum
$2,000 minimum account size for options trading
$30,000 for equity and options pattern day trader accounts
While this may still sound high, you get advanced trading tools for your money. So in terms of value, TradeStation may well trump other exchanges boasting lower fees and minimum deposit requirements.
Spreads & Commissions
TradeStation charges straightforward rates in comparison with other brokers. For equities they use three different structures:
Per Share
Flat Fee
Unbundled
For options, TradeStation uses a per share and flat fee. The most popular pricing structure is the latter. Equity trades will cost $5, while options trades cost $5 + $0.50. Reviews of these fees are relatively positive, as you get basic real-time market data for free. Not to mention there isn't a $99.95 monthly account service fee if you don't hit minimum activity levels. As a result, this is the most cost-effective option for non-professional traders.
Leverage
Opt for a margin account and you can essentially borrow capital from TradeStation to increase your position size (buying power). While trading on margin can help you bolster profits, it does come with drawbacks. For example, there is the risk of margin calls and losing more than your initial deposit.
See the official website for margin interest rates, as they will depend on the instrument and account type.
Other Trading Fees
User reviews were quick to praise TradeStation for not having a range of hidden fees that can seriously cut into your end of day returns. There are, of course, some of the industry standard brokerage and platform fees that you would expect, such as:
$125 outgoing transfer fee
$35 IRA annual account fee
$50 IRA account termination fee
$50 annual inactivity fee for equities accounts that don't place 5 trades per annum or hold an average monthly account balance of $2,000
Monthly data fees range from $1 to $150 for different indices, depending on your account type
Overall, TradeStation's equities and options fees are towards the higher end of the industry. Futures pricing and requirements can also feel expensive. But as will be shown below, TradeStation offers a far more comprehensive and in-depth service than many other brokers, arguably justifying these costs.
TradeStation does provide unique special offers and promotions. For example, activity military veterans and first responders can all sign up the TradeStation Salutes program. This gives you access to totally free stocks, ETFs and options trades. It also brings all the standard benefits that come with a standard flat-fee account, such as zero platform fees and free basic market data feeds.
It's also worth keeping an eye on the official website for current joining offers, referral schemes and any other promotions.
Trading Platforms
Web Trading Platform
For those who lack the hardware system requirements for the desktop download, you can use the Web Trading tool with just an internet connection. You will get access to streaming real-time data plus rapid execution speeds.
In addition, a secure connection is guaranteed when accessing from a Mac, Linux or PC web browser. Overall Web Trading reviews are positive, but they did note experienced traders will want the comprehensive features of the desktop platform.
Desktop Platform
Although software reviews of the 9.5 download were popular, TradeStation 10 was to be the new and improved platform. Some of the highlights of the platform include:
Customisable charting
Automated strategy trading
Impressive execution speeds
Rapid market-scanning tools
Volume and market profiles
Advanced order entry and management
A Market Depth window that can track the activity of certain market makers
So users have extensive functionality and a range of features. Of course, you also get all the useful basics, such as news feeds, email alerts and direct chart trading capabilities. Placing trailing stops, backtesting strategies and tracking a cryptocurrency of interest are all straightforward too. On top of that, you can create your own indicators with TradeStation's Easy language, tutorials for which can be found on the online trading academy.
In particular, TradeStation.com backtesting reviews are positive even vs Multicharts. This means traders can test and replay a strategy with real data before risking their own capital.
Overall, the desktop platform is among the best in the industry, including Metatrader.
TradeStation Mobile Apps
Mobile app reviews show users are mostly content with TradeStation's offering. You can get iOS and Android trading apps from their respective app stores.
Once you log in you are met with watchlists, real-time quotes and customisation capabilities. The interface is clean, in part because the data on display is kept to a minimum. Drawing tools, futures data plus symbol lists and lookup can also be accessed with ease. You can also set up useful text alerts from within the app.
In 2017 Matrix was added to iPhone and Android apps. This is a ladder trading tool allowing you to one-click buy and sell from a real-time level 2 quote window. Implementing limit orders is particularly useful when day trading where every penny per share counts. Although it is worth noting level 2 data isn't part of the free package and comes with a monthly fee of $11.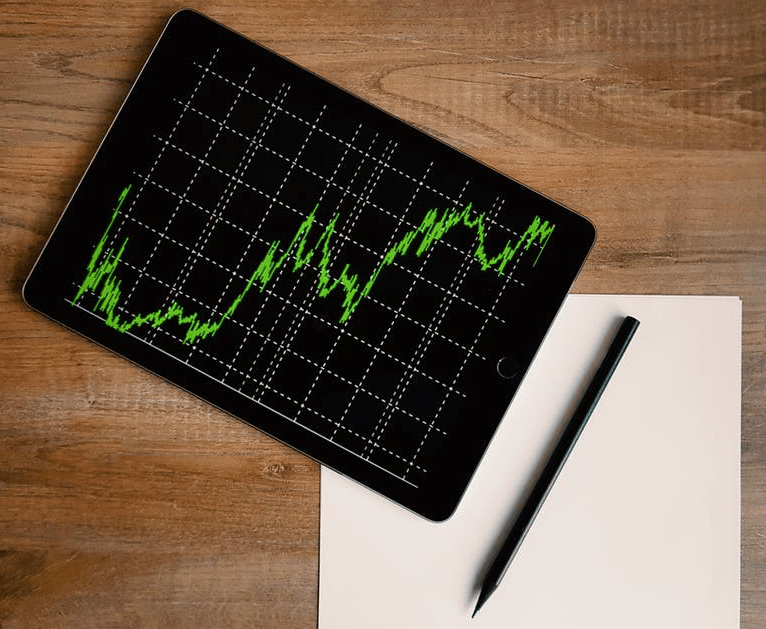 On top of that, you get:
20 optional indicators
After-hours visibility
Trading tutorials and tips
Full chart types, including Heikin-Ashi and renko bars
The major drawback is the limited indicator set. 20 is far below competitors, such as NinjaTrader. You also cannot compare the performance of multiple securities at once.
Overall then, iPad and Android app reviews were content with TradeStation's offering. The apps make for a smooth transition from the desktop-based applications. They provide all the basic tools you need to generate revenue.
Methods of Payment
Before you can start FX trading or speculating on Bitcoin (BTC), your account will need funding. Fortunately making deposits and withdrawals can be done via several methods, including:
Cheque
Wire transfer
Online bank transfer
For further details on the transfer of funds, debit cards and wire instructions, see the official website.
Demo Account
Customer reviews from forex, equities and options traders are quick to point out drawbacks when it comes to TradeStation's free demo account download. Mainly that such a practice account doesn't exist. Instead, virtual trading is only available once you have funded an account.
Having said that, the simulated account is good. For example, once you have completed the platform download and log in, you will have access to virtually all the same features and functionality that live traders do. It's the perfect place to fine-tune a strategy. If you contact TradeStation, you may even be able to reset your simulated account.
However, the fact that there is no free trial option for public use may seriously deter novice traders. It means potential customers have no way to test-drive the platform. The only option is watching demo videos, which won't give many customers enough of a feel for the platform.
Having said that, it is worth keeping an eye on their official website, as at times TradeStation has run a 60-day free trial download.
Additional TradeStation Features
Education
Equities and forex reviews rarely come across such extensive additional resources. Firstly, there is the wealth of educational resources from the TradeStation university, from new platform training to useful webinars. There are also manual PDFs to ensure installation and getting started is made easy. User guides and e-books can also be found when you head to the client center so you can setup and get straight to work. Finally, TradeStation Labs helps you apply your new-found trading knowledge.
WebAPI
The application programming interface WebAPI helps run numerous applications. It also means third-party developers can create and integrate applications using a programming language that makes and receives HTTP requests and responses.
Automated Trading
It is no secret huge numbers of users now capitalise on the capabilities of genetic algorithmic trading. Automation allows you to enter and exit far more trades than you ever could manually. It's also straightforward to implement on TradeStation. You simply:
Activate a Chart Analysis window which contains a strategy.
Choose a strategy which has the display 'on'.
Under Automation, hit Generate strategy orders for display in TradeManager's Strategy Orders tab.
Click on the Automate execution using [account number] account with confirmation checkbox.
Click I Agree.
Check information is correct and then hit Close to apply the changes.
Automated trading reviews rate TradeStation's service highly. It's simply so quick and easy to set up. However, high-frequency trading is not a shortcut to riches. You still need to carefully monitor your strategy.
RadarScreen
Part of your platform software download will grant you access to the RadarScreen feature. Rather than scrolling through historical options data and penny stocks quotes, you can identify potential opportunities with ease. You can also customise the scanner in line with charts and market trends.
Hot Lists
This helps flag up unusual activity. Over 100 hot lists will help you see which ticker index and futures symbols may break above the 52-week high. You may instantly see the bitcoin futures symbol is about to gap up at open, for example.
EasyLanguage
Forget API python, the EasyLanguage feature lets you create custom analysis tools and strategies. You can build and alter indicators within your trading platform. It's ideal for traders with minimal coding knowledge.
Regulation & License
User forums demonstrate the demand for trusted and regulated brokers. Fortunately, TradeStation is one of the most reputable online brokers in the world. The brokerage is registered with SEC and has good relations with FIRA.
Users can relax in the knowledge their accounts have protection in a range of scenarios, such as bankruptcy or failure. This is because TradeStation is a member of the Securities Investor Protection Corporation (SIPC). Therefore, accounts are guaranteed for up to $500,000, including $250,000 in cash.
Benefits
There are several very good reasons prospective traders should consider TradeStation, including:
Accessibility – TradeStation is continuously improving their global accessibility and community. Already non-US citizens from the UK, Germany, India, Japan, Israel and a whole load more are welcome.
EasyLanguage – Blogs and forums are quick to highlight how fantastic the Easy Language system is for traders with little experience writing code who want third-party development. Furthermore, there is a wealth of Easy Language manuals and examples out there to assist users.
Powerful platform – Following the platform overhaul, the TradeStation 10 platform promises all the tools aspiring traders need to effectively trade. In fact, take their proprietary platform vs Metatrader 4 and they make a worthy contender for the industry gold standard. On top of that, the Web Trading system succinctly compliments the desktop platform.
Ease of use – When you put TradeStation vs eSignal, Robinhood, FXCM and Interactive Brokers, reviews show new traders get to grips with the former's trading services promptly.
Exporting historical data – Often securities brokers fall short in terms of market data, however, customer reviews show TradeStation goes above and beyond with vast amounts of downloadable historical data. This allows users to back-test and optimise strategies.
Customer support – Equities and futures reviews show customer service representatives are able to fix most problems when a platform has stopped working. You also have a choice of contact options, from phone support to live chat and email.
Drawbacks
Despite the advantages above, there are also several downsides to the TradeStation offering, including:
Watch lists – You cannot sync watch lists across platforms. Instead you have to keep them separately which detracts from the overall user experience.
Free data limitations – As data reviews frequently highlight, the free data you get with flat-fee accounts does not include Dow Jones Industrials and Russell 2000 index quote data.
ETF and mutual fund limitations – Although TradeStation does offer a range of ETFs, there are not any commission-free ETFs. Furthermore, there is a lack of in-depth research. This is the same with mutual funds. Despite offering around 4,900, none are no-transaction-fee funds and research is minimal. Having said that, when you take TradeStation vs Fidelity, TD Ameritrade and Etrade, the $14.95 fund commission is around the industry average.
Add-on fees – TradeStation has dropped some fees, such as the monthly $99.95 base platform fee for real-time market data access from the Nasdaq, OPRA and Amex exchanges and the New York Stock Exchange. However, many features still require an expensive subscription for those who do not meet account and trading minimums.
Disadvantages less active traders – While many brokers, such as Oanda, create a level playing field for all traders, TradeStation's per-share/per-contract commission plan benefits active traders at the expense of more casual investors.
Trading Hours
Trading hours are mostly the same regardless of user locations. However, TradeStation does also offer after-hours trading. So while the normal trading day is between 09:30 ET until 16:00 ET Monday to Friday, you can actually trade from 08:00 ET to at 20:00 ET.
Users are automatically able to trade during extended hours. You do not need additional documentation. Also, TradeStation does not charge any extra commissions or fees for extended hours trading.
See the official website for upcoming holiday hours.
Contact & Customer Support
For help, problems, complaints and any other issues, there are a number of ways to get support from TradeStation. Reviews often praise the high level of customer service on offer.
You can get in contact by phone between 08:00 ET to 20:00 ET Monday to Thursday and between 08:00 to 18:00 on Friday about new accounts. See the website for the phone number in your location and time zone.
You can also email TradeStation at InstitutionalSales@TradeStation.com. They can help you if your account is not working or you wish to close your account. They can also walk you through initial margin requirements for your brokerage account and a whole load more.
Technical support is available 24 hours a day from Sunday 15:30 ET to Friday 20:00 ET. Reviews show customer assistants were very knowledgeable and could help when platforms were not loading or connecting. They may also be able to assist when order types are rejected, as well as deciphering notifications for you.
You can also use their live chat feature to get support. User reviews show wait times were low.
Lastly, you can also head to their website and FAQ page for support. With answers given in detail, many users will be able to repair problems themselves. You can also find useful information on hotkeys, training videos and unsettled funds.
Safety & Security
Events in recent years highlight the need for a legitimate broker. Both hacking and false promises of riches by untrustworthy brokers have led to an erosion in public confidence. So, is TradeStation a good broker in terms of user security? There is no doubt they go above and beyond to keep personal data and information secure. In fact, they do so in the following ways:
Monitoring – Sophisticated technologies are used by anti-fraud and anti-money laundering specialists.
Encryption – Applications utilise 128-bit data encryption (TLS/SSL) to protect your account and personal information. Hardware and software firewalls also keep intruders at bay.
Alerts – You will receive an alert whenever substantial changes are made to your profile, including login credentials and contact information.
Privacy policies – The TradeStation Group won't share non-public information with third parties aside from their affiliates, without your consent.
Tradestation Verdict
TradeStation is one of the best direct access brokers. Users rate the comprehensive trading platform and the support for third-party add-ons. There are also extensive additional resources as well as customer support staff who can answer any questions. The only downside is the relatively expensive fees that penalise less active traders.
Overall then, TradeStation remains a worthy choice for experienced traders. However, beginners may be better off elsewhere, where they can find lower minimum requirements and a free demo account.
Accepted Countries
TradeStation only accepts traders from United States.
Payment Methods
TradeStation Details
| | |
| --- | --- |
| Minimum Trade | Min lot size will vary |
| Regulated By | SEC |
| Account Types | |
| Islamic Account | No |
| Mobile Apps | iOS, Android and Windows |
| Margin Trading | No |
| Volatility Index | No |
| Spot Trading | No |
| Perpetual Swaps | No |
| ELWs | No |
| REITs | No |
| AI / Machine Learning | No |
| Robo Advisor | No |
| P2P Trading | No |
| Negative Balance Protection | No |
| VPS Hosting | No |
| Tournaments | No |
| Demo Competitions | No |
| Managed Accounts | No |
| Market Maker | No |
| Social Trading | No |
| Guaranteed Stop Loss | No |
| Commodities | |
CFD Trading Details
| | |
| --- | --- |
| FTSE Spread | N/A |
| GBPUSD Spread | N/A |
| Oil Spread | 0.06 pips |
| Stocks Spread | 0.2% Var |
| Leverage | 1:20 |
Compare TradeStation
Compare TradeStation with similar brokers that accept traders from your location. Among available brokers these are the most similar to TradeStation:
OANDA – OANDA is a popular brand offering exceptional execution, low deposit requirements and advanced charting and trading platform features. The top-rated brand has over 25 years of experience and is authorized by leading regulators, including the CFTC/NFA. Around the clock support is available, alongside flexible contract sizes and automated trade executions.
Go to OANDA
Webull – Webull is a US-regulated trading app that offers stocks, options, forex, cryptos, ETFs, fractional shares and more. The firm is authorized by the SEC and FINRA with a strong trust rating. Low fees, no minimum investment and generous bonuses have made the discount broker popular with online investors.
Go to Webull
Forex.com – Forex.com boasts a global reputation with multiple awards and 20+ years experience. Regulated in the US, EU, UK and Canada they offer a huge range of markets, not just forex, and offer competitive fees on a cutting-edge platform. The brand also provides a suite of additional tools, from performance analytics and SMART Signals to advanced charts and strategy builders.
Go to Forex.com
TradeStation Comparison Table
Compare TradeStation With Similar Brokers
TradeStation
OANDA
Webull
Forex.com
Rating
3.5
4.5
4.4
4.5
Markets
Stocks, Commodities
Forex
Stocks, ETFs, options, cryptos, forex, ADRs, fractional shares, OTCs
Forex, CFDs, Stocks, Indices, Commodities, Cryptos, Futures, Options
Demo Account
Yes
Yes
Yes
Yes
Minimum Deposit
$500
$0
$0
$100
Minimum Trade
Min lot size will vary
$0
$5
$1
Regulators
SEC
CFTC, NFA
SEC, FINRA
CySEC, IIROC, NFA, CFTC, FCA, CIMA, CIRO
Bonus
–
$5,000 welcome bonus with a deposit of $500
Six free stocks
–
Education
No
Yes
Yes
Yes
Platforms
MT4
MT4, TradingView, AutoChartist
–
MT4, MT5, TradingView, AutoChartist, TradingCentral
Leverage
1:20
1:30 EU, 1:200 Global
–
1:200
Payment Methods
1
12
3
8
Visit
Visit
Visit
Visit
Visit
Review
TradeStation
Review
OANDA
Review
Webull
Review
Forex.com
Review
Compare Trading Instruments
Compare the markets and instruments offered by TradeStation and its competitors. Please note, some markets may only be available via CFDs or other derivatives.
Compare TradeStation Trading Instruments

| | TradeStation | OANDA | Webull | Forex.com |
| --- | --- | --- | --- | --- |
| CFD | Yes | No | No | Yes |
| Forex | No | Yes | Yes | Yes |
| Stocks | Yes | Yes | Yes | Yes |
| Commodities | Yes | Yes | No | Yes |
| Oil | No | No | No | Yes |
| Gold | No | Yes | No | Yes |
| Copper | No | Yes | No | No |
| Silver | No | Yes | No | Yes |
| Corn | No | Yes | No | No |
| Crypto | No | Yes | Yes | Yes |
| Futures | Yes | No | No | Yes |
| Options | No | No | Yes | Yes |
| ETFs | No | No | Yes | No |
| Bonds | No | Yes | No | No |
| Warrants | No | No | No | No |
| Spreadbetting | No | No | No | No |
| Volatility Index | No | No | No | No |
TradeStation vs Other Brokers
Compare TradeStation with any other broker by selecting the other broker below.
Visit
US based broker with pricing methods split to cater for active day traders, or longer term stock holders