Trading Tips
Day trading tips can come in a variety of forms. Each investor might want something different – from free stock prompts, to pointers on taxes when intraday trading. In this guide, we have collated as many useful tips as possible. These range from psychology and strategy to money management and training videos. So from beginners to advanced traders, use our list of tips that can help intraday traders.
Brokers With The Best Education & Tips
Top 10 Day Trading Tips
With a multitude of tips and tricks out there, what are the top hints you should know about?
1. Always Have a Plan
Arguably, the most important tip of all. Make sure you know what you're buying and selling (e.g. Tesla stock), how much you're going to trade (e.g. a fractional share) and when you're going to trade it (e.g. market close).
A trader without a plan is destined to make mistakes and likely to lose money. Don't put real cash on the line until you have a concrete plan of action.
2. Manage Risk
It is vital you sit down and outline a comprehensive risk management strategy upfront. This will ensure you only lose what you can afford. Without a strategy in place, your career as a day trader could be short-lived.
A good approach to risk management will include identifying stop-loss levels per trade and trading with a reputable broker. It is also worth having an overall strategy so that individual positions do not put your entire portfolio at risk.
3. Harness Technology
With thousands of other traders out there, you need to make use of the resources available to you to stay ahead. With that in mind, charting platforms offer a number of ways to analyse the markets. You can also backtest your strategy against historical data to fill in any cracks.
Mobile apps will also ensure you have instant access to the market, almost anywhere. Combine that with a lightning fast internet connection and you can make quick, informed and accurate decisions at the click of a button.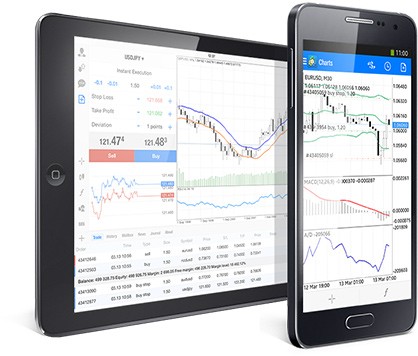 4. Never Stop Learning
A successful trader never sits on his laurels, they are always looking to trade smarter. That means staying up to date with the news, making use of trading books, and keeping on top of emerging schools of thought. Markets, such as cryptocurrencies, evolve and you need to adapt with them.
5. Lead With Facts
This is one of our most important day trading tips. Make sure your strategy is based on, supported and backtested with facts. Humans are emotional beings. After a big win today you might feel uncharacteristically brave when the markets open tomorrow. Don't fall into the trap of lettering your emotions influence your trading decisions. Leave it to the data.
6. Have Entry & Exit Rules
There is no such thing as the 'perfect entry and exit'. Stick only to the entry and exit parameters in your plan. If you start thinking 'maybe I should see if this works', think again. Be disciplined – your bottom line will thank you for it.
7. Don't Concentrate on The Money
This may sound counterintuitive, but hear us out. Having profits at the forefront of your mind could make you do reckless things, like taking tiny profits in fear of losing what you've already won, or jumping straight in so you don't miss a move. Instead, focus on sticking to your strategy and let your strategy focus on making you money.
8. Take Responsibility
Too many day traders lose and then proclaim the market, such as stocks or forex, was out for them. By not taking responsibility you won't learn from your mistakes. Whatever happens, point the finger at yourself, in a constructive way. What did you do wrong? How can you stop it happening again? Do you need to amend your trading plan?
9. Keep a Trade Journal
Keeping a record of previous trades can prove incredibly useful down the line. Software today, enables you to quickly and easily store all your trading history, from entry and exit to price and volume. Your historical data is useful when trying to identify problems and amend your strategy, enabling you to make intelligent decisions in future. You never meet a trader who regrets keeping a trading journal.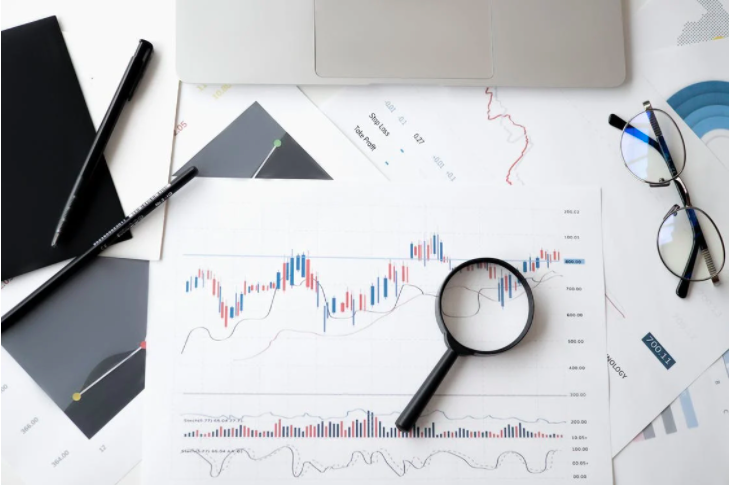 10. Know When to Stop
If the strategy isn't working, don't keep throwing money at it. Go back to the drawing board and think again. If you can't stick to your plan, don't sit in the hot seat. You'll only start on a slippery and often dangerous slope, and trust us, there's definitely no money at the end of it.
Recommended Brokers
Trading Tips For Beginners
As an aspiring trader, you may know some of the basics and have a decent idea of what you want to trade. But when the trading world is so full of variables, all of which can hinder your potential profits, it's important you learn and learn fast. Fortunately, we have collated the essential tips for beginners:
Picking a Market
Financial Considerations
One of the first decisions you'll have to make is deciding what you want to trade. Every market is different, bringing with them their own benefits and drawbacks. You need at least $25,000 to start investing in the stock market, for example, whereas the forex market requires the least amount of capital. You could start day trading with just $50 in your account.
So one of the first questions to answer is; how much capital do you have? Every market offers the potential for large profits, so don't think you have to trade stocks if you want to turn a profit. Also, bear in mind you'll likely lose some money to start with, so think about how much you're willing to spend.
Patience
One of the best tips on day trading for beginners is to stick to one market to start with. You don't need to invest in stocks, forex and cryptocurrency all at once. Instead learn in-depth about one market, practice, learn from your mistakes, get good, and then consider adding another string to your trading bow.
There's no rush, the markets aren't going anywhere. Devoting your time and energy into one market will help you maximise profits and minimise losses whilst you find your feet.
Essentials
Before you can start buying and selling Amazon and Google shares you need to ensure you have the basics. Those basics include:
A reliable internet connection – Every second counts when you're looking to capitalise on a high number of low-value, intraday trades. You don't need your trade executions being hampered by an internet connection that cuts out. So use a cable and opt for at least a mid-range internet package.
A computer – One of the top tips for beginners is to have access to two monitors. If your computer crashes at a vital moment you could lose all your hard earned profit. So have at least one relatively quick and reliable computer, preferably two.
A trading platform – You'll spend most of your day on here, so you need to ensure you choose a platform that suits your style and needs, such as MetaTrader 4, MetaTrader 5 or cTrader. Download a few different platforms and test them before you make up your mind. See our guide for more information on trading software.
A broker – Your broker will be your gatekeeper to the financial markets. They will facilitate your trades in return for a commission. When you're making so many trades each day, an expensive brokerage could seriously cut into your profits in the long term. Do your homework and find a broker that's reliable and offers a straightforward, competitive fee structure. To compare platforms, visit our brokers page.

Timing
Whilst some day traders are tuned in every day from 09:30 to 16:30 EST (for the U.S stock market), many trade for just a 2-3 hour window instead. As a beginner especially, this will prevent you making careless mistakes as your brain drops down a couple of gears when your concentration wanes. The hours you'll probably want to focus your attention on are:
Forex market – Although it trades 24-hours a day throughout the week, the most popular pair EUR/USD are most volatile between 06:00 and 17:00 GMT. In particular, 12:00 to 15:00 GMT sees the biggest price fluctuations.
Stock market – You want to start early, within the first couple of hours of the market opening, and the last hour before it closes. So focus your attention between 09:30 and 13:30 EST and 15:00 to 16:00 EST. Again you'll see the most substantial price moves are made between these hours.
Futures market – This is another market you want to hit early. 08:30 to 11:00 EST is when you'll find the best opportunities. Futures markets close at different times, so do your homework first. Bear in mind the last hour of trading also brings with it potential for profit.
Demo Accounts
An essential beginners tip is to practice with a demo account first. They are usually funded with simulated money and they'll offer you a safe space to make mistakes and develop your strategies. They are also a fantastic place to get familiar with platforms, market conditions, and technical analysis. They're free and easy to use. What have you got to lose?
Final Word On Tips For Beginners
Utilising these beginners day trading tips will give you the best chance of succeeding when you take your first investing steps. You'll make mistakes, that's part of the game, but bear the above tips in mind and you may skip a lot of the initial hurdles.
Tips On Trading Psychology
You can have the best strategy in the world, but if you can't stay disciplined and keep your emotions in check, you risk losing profit. The first thing to note is that it's human nature to show and react with emotion, especially when there's money on the line. Fear, greed, and ambition are three of the most prevalent and potentially dangerous emotions. Fortunately, we have listed the top psychology tips to help you keep a level head:
Accept losses – When you're making so many trades every day, you're bound to lose sometimes. It's how you respond to those loses that defines your trading career. The loss trigger can quickly result in revenge trading, micro-managing and just flat out poor decisions. Instead, embrace small losses and remember you're doing the correct thing, which is sticking to risk management.
Control greed – Greed often influences traders in the following way; you enter a trade at $80 with a target of $95, but then it hits $95 and you think 'I'll just hold on a bit longer and increase profits further'. This can end ill thought out decision making. The solution; stick rigidly to your strategy. Think long term and don't deviate from your strategy. Include in the strategy what to do if a target is reached – sell? or re-assess the trade again from this point and create a new strategy?.
Combat fear – Yesterday was a bad day, you lost over $1,500 and the fear is now kicking in, you're being hesitant. That hesitation will cost you money, and as we mentioned above, you should embrace losses. When your confidence has had a knock, a useful tip is to remind yourself to stick religiously to your risk rules. If you have an effective risk management strategy you'll never lose more than you can afford.
Think ahead – When you open a day trading psychology tips pdf, this will be one of the first things you'll see, and for good reason. Your strategy is to make money in the long run, so don't get focused on immediate results. Your strategy should cater for wins and losses, always keep the long-term process at the forefront of your mind.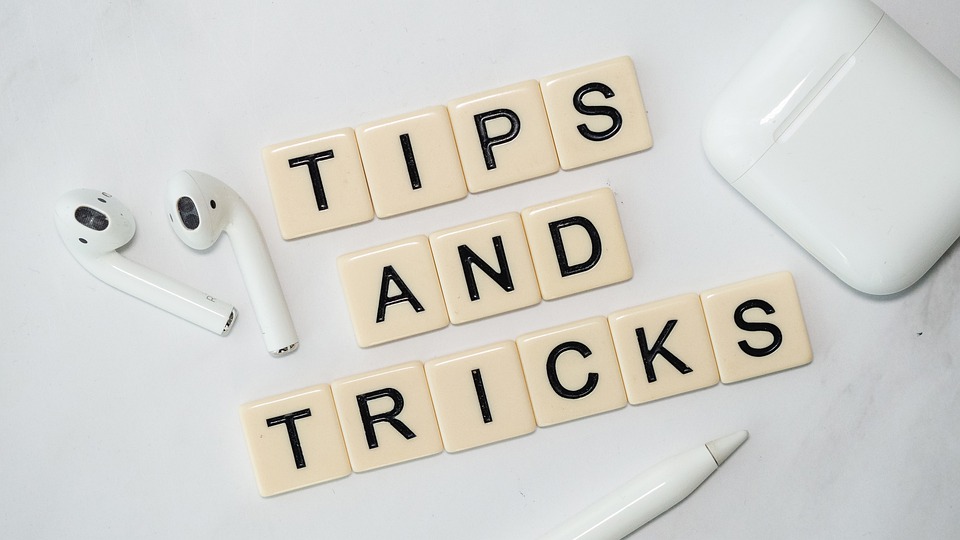 Asset Specific Tips
Gold
Gold offers attractive price action when compared to say S&P 500. It's a popular choice amongst traders looking for consistent profits. Are there any day trading tips for gold though?
Correlation – This enables you to double check your trade predictions. For example, gold is highly correlated to yen, as both are thought of as 'safe-haven instruments'. So you may be able to use other assets to support your decisions.
Look outside – In today's global economy no markets move independently of each other, and gold is no exception. Make sure you stay abreast of developments in other markets that may affect your own trading decisions. The 2022 Russia-Ukraine war is just one example of how global events can have a dramatic impact on prices in popular markets.
Consider investor sentiment – By checking traffic of gold-related websites, you can get a gauge for current interest in the market. You can also monitor survey results and news events. All may help you make informed decisions.
Bitcoin
As the popularity of cryptocurrencies continues to climb, are there any specific tips you can apply to trading the most popular cryptocurrency of all, Bitcoin?
Understand blockchain – Whilst you don't need a thorough understanding of the technical makeup of cryptocurrencies, understanding how blockchain works will only prove useful. Once you understand how they secure transactions (blocks) publicly and securely, you'll be in a better position to gauge the market's response to big news events. Such as a huge company incorporating blockchain technology into their everyday business operations.
Be wary of volatility – Whilst volatility brings with it potential for profit, it also blurs your trading vision. Bitcoin is well known for being volatile so manage your risk carefully since you can't predict what's around the corner.
Know other alt coins – The success of Bitcoin depends on the success of its competitors. Understanding if they're growing or decreasing in popularity may help you predict future Bitcoin price movements.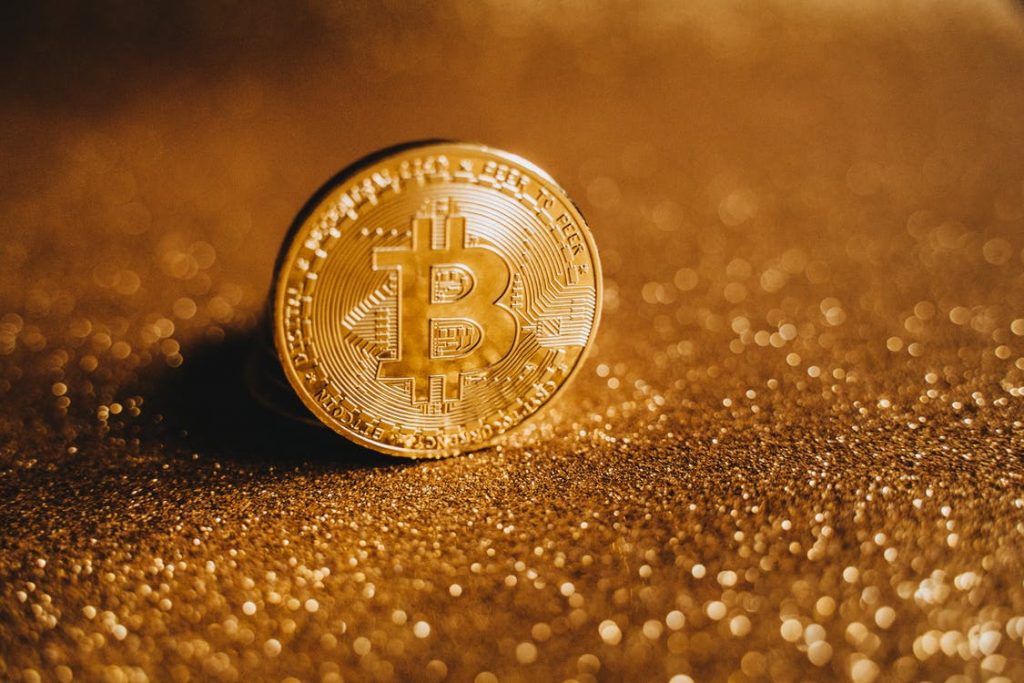 Oil
A competitive market, but one that has seen many a trader retire with an extremely healthy looking bank balance. Are there any specific crude oil day trading tips then?
Exchange rate – Crude oil is priced in US dollars, so the exchange rate is something to bear in mind when you're making short-term trades. For example, a weak US dollar usually sees an increase in the price of crude oil.
Supply & demand – Consistent profits depend on consistent supply and demand. That means staying aware of domestic and international supply markets can come in useful. Resources such as the Baker-Hughes Oil rig count and the weekly US crude oil inventories can help you to that end.
Think outside the box – the US, Middle-East, China, Japan, India, and Russia are all important players on the oil stage. Unrest in one market could potentially impact the rest, so staying tuned into the geopolitical environment won't do any harm.
FTSE
Big names like Shell, Lloyds, and Tesco appeal to a mass of traders every single day. Are there any specific FTSE tips then that may help separate you from the rest?
Preparation – Make sure you're ready to go when the market opens. That means you're sat at your desk doing your homework well in advance of 08:00. If you fail to prepare, prepare to fail. It may sound cheesy, but that doesn't mean it's not true.
Quality vs quantity – This is one of the most important FTSE 100 day trading tips. Many investors think you have to trade in huge numbers to turn a profit. Yet many successful traders have been quick to point out it's better to have two or three good trades each day than a whole load of mediocre ones.
Beware of the 1st – Many institutions like pension funds will commit large sums at the beginning of the month. Make sure any preparation you do takes anomaly days into account.
A quick Google and you'll also find daily tips for trading, ETFs, CFDs, options, and commodities. You'll probably also come across trading tips, strategies and techniques in PDFs. However, the advice mentioned throughout this page and in the asset specific tips above will be applicable to nearly all instruments.
India Day Trading Tips
Even the best European and UK tips, for example, may not be too useful if you're interested in markets on the other side of the world. If you want to become the next Rakesh Juhnjhunwala, who made over $2 billion from stocks, you may benefit from free and tailor-made tips for the Indian trader and market.
Below are the essential intraday trading tips for India:
Trading times – The NSE has a lot of similarities to other stock markets, including specific times when trading volume spikes. Between 09:30-14:30 UTC you need to dial into the market. If you're looking for volume and volatility, you won't want to leave your computer between these times.
Check broker fees – There is a vast disparity between commission fees charged by Indian brokers, so it's essential you do your homework. Zerodha is one of the best options for Indian investors.
Utilise the news – Indian markets are extremely susceptible to news announcements, especially from big business and governments. Every second counts when you're day trading, so you need a news outlet you can rely on. NDTV, Provfit, Zee Awaaz, and ET are all highly regarded.
Whilst all these free tips are specifically for day trading in the Indian stock market, other tips on this page, like those on psychology, may also prove useful.
Taxes
Taxes like broker fees will erode profits, as will any penalties for failing to pay the correct dues. But, with so many differences between tax systems, knowing where you stand and what your obligations are isn't always straightforward. The best free tips, therefore, will help you maximise your profits whilst remaining within the parameters of tax laws.
So, see the taxes page for nifty and free intraday tips on staying low cost and legal.
Live Tips
Whilst you can look to videos for everything, from pattern to cash future option day trading tips, nothing beats getting hot off the press advice. If you can find a free trading share tips feed, you're onto a winner.
There you can benefit from the experience of other traders in real-time as they react to the markets. Many brokerages and platforms, such as Tradingview.com, offer a safe space for traders to come together and brainstorm ideas.
Evaluating Tips
You'll find trading tips, hints, advice and instructions all over the internet. But how do you know which ones to listen to and which ones to ignore? When you do read online tips and advice, there are three things to take into account:
Source – Where is the tip coming from? Is it from a reliable and impartial source? Or could the source have an ulterior motive, a brokerage advising you to go for a particular type of broker for example?
Timeframe – The efficacy of trading tips will vary dependant on what type of trader they're aimed at. A strategy tip for long-term trading could have disastrous consequences if you apply it to intraday trading. Make sure you check the tips and advise are specific to the intraday trader.
Market-specific – If you're day trading in the cryptocurrency market, consider whether the tip you've just read will be applicable when you're trading Bitcoin and Ethereum. Trading tips for the futures market may not only be useless when applied to the cryptocurrency market, they could actually hamper your strategy and increase your losses.
Final Day Trading Tips
The free intraday trading tips on this page can be used by both beginners and more advanced traders. When reading any tips, consider your circumstances. Day trading tips from Canada may not be applicable in Australia's markets and vice versa. Plus, remember the switched on traders won't just consider the day-to-day trading tips, they'll also consider long-term trading psychology and risk management, because they know consistent profits come only to those who take a longer-term outlook, despite being a short-term trader.
FAQs
What Is The Best Intraday Trading Tip For Beginners?
Among our list of top day trading tips is focussing on a particular market, such as stocks, before spreading positions across multiple positions and assets. Once you are confident in equities, for example, you can then look at forex or cryptos.
What Is The Top Tip For Day Traders?
A useful hint is to spend time at the beginning developing an effective risk management strategy. This can help minimise losses, keep you in the investing game for longer, plus it develops a disciplined mindset. See our guide to risk management for more guidance.
Where Can I Find The Best Day Trading Tips?
Our website lists a selection of useful day trading tips and tricks for novices and established investors. We consider different markets, trading platforms, strategies and more. See our guide above for useful prompts.
Where Can I Find Videos With Intraday Trading Tips?
There are several good websites with helpful day trading tips and hints. YouTube, however, is our top pick for video content. You can also hear first-hand from other traders on their experiences in the financial markets.
Where Can I Find Free Day Trading Tips?
All the intraday trading tips listed on our website are free for readers. Our prompts and information are based on our time in the markets and by speaking to a range of novice and established investors.