The Securities Commission Malaysia (SC) Brokers 2023
We rank the best brokers regulated by the Securities Commission of Malaysia (SC), a statutory authority that oversees, authorizes and develops capital markets in the country. This guide will unpack the role of the Securities Commission in Malaysia, describe its history and purpose, plus its responsibilities, powers, organization structure and licensing.
Best SC Brokers
These brokers are authorized by the Securities Commission, providing Malaysian investors with a regulated trading environment that increases account and capital security:
#1 - Binary.com
Binary.com are the established pioneers of binary options. They are a well-known broker offering 150+ derivative products across a range of popular markets. With over 2.5 million users worldwide, the broker offers options multipliers and CFDs on two powerful trading platforms.
"Binary.com (now Deriv) is a great pick for beginners and advanced traders interested in short-term trading with multipliers and leveraged CFDs. The broker is also a leader in synthetic indices which simulate real market movements and are available around the clock."

- DayTrading Review Team
Instruments: CFD, Forex, Stocks, Crypto
Regulator: MGA, SC
Platforms: MT5
Min. Deposit: $5
Min. Trade: $1
Leverage: 1:1000
Pros
Variety of risk management tools including trading limits and self-exclusion protocols
Sign up for a CFD or Multiplier account in minutes
Strong global reputation with decades of experience in the trading industry
Cons
DTrader platform only available via web browser
Limited regulatory oversight
Narrow range of instruments vs other brokers
What Is The Securities Commission Malaysia?
The Securities Commission of Malaysia aims to 'promote and maintain fair, efficient, secure and transparent securities and derivatives markets; and facilitate the orderly development of an innovative and competitive capital market'.
The organisation is tasked with rule-making, enforcing regulations, ensuring sustainable market growth and development, supervising market institutions, as well as regulating all entities and persons licensed under the Capital Markets and Services Act 2007.
The Securities Commission of Malaysia is a self-funded statutory body with enforcement and investigative powers; its income is sourced from the application fees and the collection of levies. The SC reports to the Minister of Finance, and their reports are tabled in the Malaysian Parliament every year.
On the website, the Securities Commission of Malaysia provides information relating to career roles, press releases, speeches and publications. It also displays regulations and guidelines for the securities industry, as well as individual sections for Internal Cooperation and Islamic Capital Markets. In addition, you can access the annual reports from 2017, 2018, 2019 and 2020.
The SC's jurisdiction is in Malaysia, and the address of its headquarters is in Bukit Kiara, near the Malaysian National Science Centre in Kuala Lumpur. It is possible to forward an enquiry to the SC either by their phone number or their website. The SC can be contacted on +60 3-6204 8999 and the website can be reached on: www.sc.com.my. The SC also have contactable Facebook and Twitter accounts.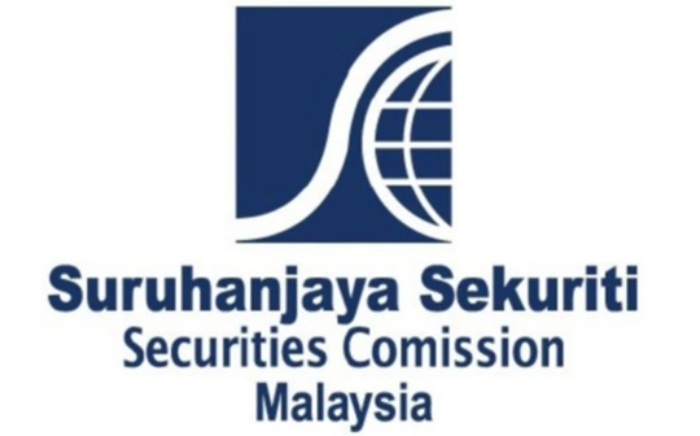 History
The Securities Commission Malaysia (SC) was founded in Kuala Lumpur on 1 March 1993 under the 1993 Securities Commission Act.
The Securities Commission Act of 1993 ensures that the SC is responsible for a wide range of activities, including:
Advise the finance minister on all matters relating to capital markets and subsequently regulate such matters.
Regulate and promote fund management, including private retirement schemes and unit trusts.
Actively advise on the reform of the securities laws to ensure their compliance by market participants.
Promote and encourage Malaysian capital market development through training and research among other things
License, register, authorise, approve and supervise all persons and parties involved in regulated activities or providing capital market services, including brokers.
In 1994, the Securities Commission Malaysia established the Islamic Instrument Study Group (IISG) with its membership comprising Shariah consultants and corporate figures. The Commission thought that it was important for the IISG to expand its role and consequently, it was upgraded to the Shariah Advisory Council (SAC) of the Securities Commission Malaysia on 16 May 1996.
The establishment of the SAC was endorsed by the Minister of Finance and was mandated to ensure that the implementation of the Islamic capital market (ICM) was Shariah-compliant. As such, it advises the Securities Commission of Malaysia on the development of the market and to function as a reference centre for any issues.
Structure
The number of employees at the Securities Commission Malaysia has now reached over 400, with key players including chairperson Datuk Ranjit Ajit Singh, in charge since 2012, and deputy CEO, Zainal Izlan Zainal.
The SC board of directors is made up of seven members of senior management, appointed by the Malaysian ministers of finance, including the chairperson who also runs the commission.
Two managing directors report directly to the chairperson. Since Ranjit became the chair of the SC, the post of managing director has remained unappointed; instead of two managing directors, there is one deputy chief executive, with similar functions and responsibilities.
Purpose, Responsibilities & Powers
Fundamentally, the Securities Commission in Malaysia is responsible for:
Developing the Malaysian capital market, including the equity market, bond and Sukuk market, Islamic capital market, fund management and derivatives.
Ensuring proper conduct of all market participants through supervisory, surveillance and enforcement measures.
Facilitating stronger cross-border regulatory cooperation and thought leadership.
Facilitating innovation and digital services through the capital market.
Promoting positive and effective corporate governance practices.
Creating a sustainable financing ecosystem.
In terms of the regulatory functions of the Securities Commission of Malaysia, key activities include:
Registering authority for prospectuses of corporations other than unlisted recreational clubs
Ensuring proper conduct of market institutions and supervising licensed parties
Supervising exchanges, clearinghouses and central depositories
Approving authority for corporate bond issues
Regulating company mergers and acquisitions
Regulating securities and futures contracts
Regulating unit trust schemes
Encouraging self-regulation
Regulating online brokers
Ultimately, it is the responsibility of the Securities Commission Malaysia to protect the investor, both through robust regulation and market education. In addition to the regulatory functions, the SC is obliged by statute to promote and encourage the development of the securities and futures markets in Malaysia.
Licensing
Through licensing, the Securities Commission Malaysia ensures investors are protected by several means, including the protection of investors from default by market intermediaries or tackling problems arising from the insolvency of such intermediaries.
The SC has the authority to issue licences and therefore regulates the market by evaluating the adequacy of companies applying for them.
To evaluate this, the Securities Commission Malaysia considers a company's financial status, its ability to perform functions efficiently, honestly and fairly, as well as its reputation, character, financial integrity and reliability.
The 1993 Securities Commission Act, the 2007 Capital Markets and Services Act, and the 1991 Securities Industry (Central Depositories) Act are all administered by the SC.
Introduced in 2007, the Capital Markets and Services Act (CMSA) mandated a single licensing regime for capital market intermediaries. This stipulates that a capital market intermediary will only need to have a singular licence on a business in any one or more of the following regulated activities:
Investment advice
Financial planning
Fund management
Dealing in securities
Dealing in derivatives
Advising on corporate finance
Clearing for securities or derivatives
Dealing in Private Retirement Scheme
Regulation & Processing
The Securities Commission Malaysia has regulatory functions and guidelines across a range of activities including, but not limited to, bonds, contracts for difference, digital assets, venture capital/private equity, stockbroking, fund management and even crowdfunding licenses.
Currently, the Securities Commission of Malaysia does not regulate any cryptocurrencies or cryptocurrency exchanges such as Binance, Luno, or Coinbase. It also does not regulate any Initial Coin Offerings (ICOs) or have any regulatory responsibilities for REIT guidelines.
Company and entity searches are accessible on the Securities Commission Malaysia website, as well as its licensing handbook. The SC Prospectus Exposure also contains a list of all the companies and brokers not registered with the organisation, which aims to seek comments from the public. You can access the Prospectus Guidelines PDF via the website.
The Securities Commission of Malaysia website has numerous documents and reports relating to the guidelines of digital assets, the management of cyber risk, equity and unit trusts, and wholesale funds.
There are also vast outsourcing, trust deed, takeover code, currency and Green Sukuk guidelines. You can even find information on blacklists, criminal prosecutions lists, investor alert lists, digital investment management frameworks and codes on corporate governance. In addition, fees and fee schedules are available on the website.
As a result of the Whistleblower Protection Act 2010 (WPA), whistleblowing is encouraged for people to come forward to the SC to disclose any disciplinary or criminal offences.
Broker Guidelines
To receive a license and become regulated by the Securities Commission Malaysia, parties such as forex brokers must adhere to a strict set of guidelines.
Fundamentally, the broker must be able to prove that it has an established data governance framework, as well as a compliance function. These must report to the company's board of directors to ensure effective oversight.
The guidelines also state that unauthorised access to a customer's online trading account is not permitted under any circumstances. Trading accounts must also be protected by thorough procedures regarding data collection, storage, sharing and security.
The Securities Commission of Malaysia regulates a vast number of forex brokers, including Wahed Invest and StashAway. The SC does not, however, regulate cryptocurrency brokers or exchanges, such as eToro.
Criticisms
The activities of the Securities Commission Malaysia has met some criticism over the years, especially in regards to screening criteria. Despite its revision in 2013, the SC's screening criteria is still regarded by many as being relatively liberal compared to other organisations.
The SC has also been criticised in the news for not putting enough emphasis on sustainability and ESG, despite recommendations from the Task-Force on Climate-Related Financial Disclosures (TCFD) and the Organisation for Economic Co-operation and Development (OECD). The diversity of the companies regulated under the SC has also been in the spotlight.
Initiatives & Responses
Since its inception, the Securities Commission Malaysia has rolled out several initiatives to improve its service and support for market participants.
For example, in 2016, the SC introduced six registered peer-to-peer (P2P) financing platform operators in Malaysia to improve the availability of P2P lending and to widen funding avenues for small and medium enterprises (SMEs). Further, throughout the COVID-19 pandemic, developments in equity crowdfunding (ECF) and P2P lending has helped to promote FinTech growth.
In November 2020, the Securities Commission Malaysia also broadened the range of Islamic capital market products for Islamic social and impact investing, by introducing a waqf-featured fund framework. This has facilitated the offering of unit trust funds and wholesale funds with waqf features that integrate commercial and social objectives. In that same year, the SC announced an enhanced initial public offering (IPO) framework to promote greater shared responsibility for IPO listing on the main market of Bursa Malaysia.
The Securities Commission Malaysia has also imposed various enforcement actions against those who have abused the regulations. For example, in 2020, the SC enforced 10 charges of criminal action, imposed 45 administrative sanctions, and issues 71 infringement notices.
Final Thoughts On The SFC
Overall, the Securities Commission Malaysia is a safe regulator which does a relatively thorough job at ensuring licensed entities operate in the Malaysian markets. This is done through robust guidelines and stringent enforcement actions to protect investors. Traders wishing to utilise forex brokers licensed by the SC should have peace of mind when depositing their funds.
As with many other financial authorities, there have been past criticisms that may have impacted its reputation. However, the SC appears to be making progress in becoming more balanced and transparent, as well as a more sustainable and diverse statutory authority.
FAQs
What Is The Securities Commission Malaysia?
The Securities Commission of Malaysia is the organisation responsible for rule-making, licensing and supervising capital market activities within Malaysia. In doing so, the SC regulates all entities and persons licensed under the Capital Markets and Services Act 2007.
Where Is The Securities Commission Malaysia Based?
The Securities Commission of Malaysia's head office is located in Bukit Kiara, near the Malaysian National Science Centre in Kuala Lumpur.
Who Runs The Securities Commission Malaysia?
The Securities Commission of Malaysia is a self-funded independent statutory body, which is run by the board members and Chairman. The SC reports directly to the Minister of Finance.
Does The Securities Commission Malaysia Regulate Forex Brokers?
Yes, the Securities Commission of Malaysia regulates all legitimate and trusted forex brokers that operate in Malaysia. Traders should always be cautious of any brokers that do not hold a license from a regulatory body.
How Do I Know If A Broker Is Regulated By The SC In Malaysia?
A broker must always declare on their website whether they are regulated by the Securities Commission Malaysia. You can usually find the organisation's logo and/or name at the bottom of the broker's website, or on their 'About' page.