Best Payoneer Brokers 2023
Payoneer is an e-wallet and payment service that is supported in hundreds of countries. But how can you use Payoneer to fund your online trading account? In this user guide, we cover how it works, the fees associated with it, transaction speeds, how to open an account, and more. We also rank the best brokers that accept Payoneer deposits and withdrawals.
Payoneer Brokers
These are the 1 best brokers that accept Payoneer deposits and withdrawals:
#1 - Interactive Brokers
Interactive Brokers is a leading global brokerage that provides access to a comprehensive offering of stocks as well as forex, futures, metals, bonds and cryptos. The firm has over 40 years experience in the online trading industry and is heavily regulated by SEC, FCA, IIROC, and SFC. Traders use the proprietary Trader Workstation and can access powerful tools and data feeds as well as comprehensive educational resources.
"Serious traders seeking a regulated broker with unparalleled access to stock markets should look at IB. Their range of stocks can't be beaten."

- DayTrading Review Team
Instruments: CFD, Forex, Stocks, Crypto, Futures, Options, Commodities
Regulator: SEC, FCA, IIROC, SFC
Platforms: AlgoTrader, OmniTrader, eSignal, TradingCentral
Min. Deposit: $0
Min. Trade: $100
Leverage: 1:50
Pros
Direct market access, including to the FTSE 100 index, the CAC 40 and Germany's DAX 40
You can trade from multiple account types, such as IRA, single registered, joint
Diverse payment options and account currencies
Cons
Accessing products like CFDs is not straightforward compared to competitors
Platform and web interface are complex and difficult for beginners to pick up
Due to the pricing structure, this firm can be more expensive for aggressive traders who trade over $100,000 shares a day
What Is Payoneer?
Payoneer Global Inc. is an online money transfer and digital payment service provider that offers its services to businesses, including trading brokers.
The brand facilitates cross-border payments, allowing for transactions in 200 countries and territories, and more than 150 local currencies. Importantly, Payoneer is designed for businesses looking to send and receive payments and is therefore different from general-use e-wallets.
The company founded its headquarters in New York City in 2005 and has since opened 24 global offices and has over 5 million customers.
How It Works
Customers, including traders, can send and receive funds through their e-wallet, virtual bank account or pre-loadable Mastercard debit card. Clients can then withdraw this money to a bank account or use it to fund brokerage profiles that accept the Payoneer prepaid Mastercard.
This can all be done through one multi-currency account that gives users global access to all supported countries and vendors.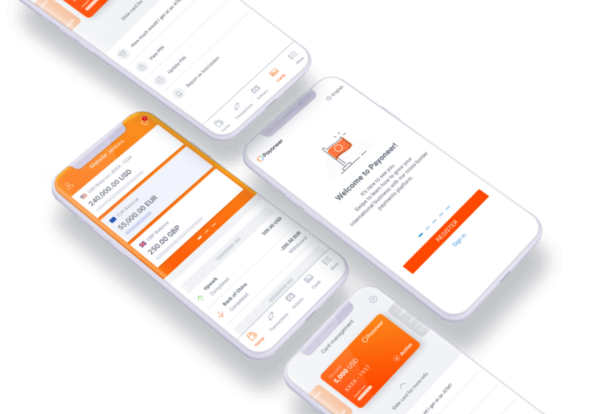 Fees
The payment provider offers low, competitive fees for its service. These include:
Inactive Annual Account Fee – 29.95 USD
Currency Management Fee – 0.5% of the transfer
Transfer To Payoneer Account – Free
Transfer To Non-Payoneer Account – Up to 2% of transaction value
Withdrawal To Local Currency From Same Currency – Flat fee (1.50 USD, EUR and GBP)
Withdrawal To Local Currency From Different Currency – Up to 2% of transaction value
Importantly, Payoneer brokers tend to offer commission-free deposits and withdrawals. eToro, for example, does not charge customers for funding their trading profile with the service.
Transaction Speed
As the firm is a digital payment method, transactions are usually instant or very quick. eToro, for instance, offers immediate account funding without delays.
With that said, it's worth noting that eToro only allows users to load their accounts with the payment solution if they are based in Argentina, Brazil, Morocco, the Philippines, Thailand, Egypt, the United Arab Emirates, Ukraine, or Vietnam. In addition, deposits must be made in US Dollars. The maximum deposit amount with the payment method is $40,000.
Withdrawing funds to your bank account from a Payoneer profile generally takes 2-5 business days after receiving your confirmation email.
Security
The company is licensed and regulated by multiple government agencies, including the FinCEN, KFB and ASIC.
It is also supported by several high-profile companies and Payoneer brokers, including Amazon, Airbnb, Google, Facebook, and eToro. In addition, the brand is partnered with leading global banks, such as Barclays, Bank Of America, Citi, RBS and Deutsche Bank.
PwC performs a quarterly audit on the payment provider's financial statements, with 99% of its total global balance having ratings of 'investment grade or better'.
Payoneer holds PCI DSS Level 1, SOC 2 Type 2 and SOC 1 Type 1 certificates.
Individual, account-level security includes 2-step verification, CAPTCHA requests, RSA Adaptive Authentication, account takeover preventative measures, risk models and behaviour profiling. Note, the top brokers that accept Payoneer deposits also offer 2FA when you log in to the client portal.
The firm's customer support works 24/7, allowing you to solve issues and report security problems (such as lost cards or being a victim of fraud) whenever you require it.
How To Set Up An Account
The company offers a few different account types depending on the way you want to use the service.
Traders looking to deposit at brokers that accept Payoneer deposits will want a 'send payments' account, most likely the 'small and midsized business' account. This profile is designed for people looking to send under $50,000/month. If you are wanting to deposit beyond that amount per month, you will want a 'marketplace or enterprise' account. This is designed for higher-size transfers, with more advanced risk, compliance and fraud prevention capabilities.
If you are looking to withdraw to a Payoneer account, you will want a 'receive payments' account. The most applicable account type would be the 'freelancer, agency or service provider' account. This profile allows you to receive payments and withdraw to your local bank at low rates.
All account types give you access to the firm's Digital Mastercard. This allows you to spend your funds anywhere that accepts Mastercard, including Payoneer brokers.
When you start setting up your account, you will need to input user details, sign-in credentials, your address and personal information. Retail traders will want to set their business details to the 'individual' type, and have 'financial services, products, or holding companies' as their business category. Continue inputting the information they ask for and you will be able to open an e-wallet and transfer account.
Payoneer does not allow deposits through normal methods. You can only load money onto your account by receiving money from the partnered online platforms and marketplaces, or from other Payoneer profiles. You can link a bank account to the payment provider and pay directly from the bank account through the brand's Prepaid Mastercard.
How To Make Trading Deposits & Withdrawals With Payoneer
Firstly, you will need to make sure you sign up with brokers that accept Payoneer deposits via Mastercard to ensure your transaction is processed.
The company itself is not directly supported by brokers as the payment platform is designed for businesses sending and receiving payments as opposed to general e-wallet usage. As such, if you want to fund your brokerage account with the payment platform, you will need to use the digital Mastercard.
To deposit money into a brokerage account, you must set up the Mastercard. You can do this by signing into Payoneer, selecting 'Bank and cards', clicking on 'Payoneer cards' and choosing 'Order now'. To be eligible for a card, you will need to have deposited a minimum of 100 USD to your profile in the last 6 months.
Once you have your card, depositing funds follow the same steps with a broker as any other Mastercard deposit. You will need to select the 'Mastercard' payment option at Payoneer brokers and then input the card details as required.
Customer Service
The firm offers 24/7 customer support.
Their online support center covers many common questions through FAQs. They also have a community forum, allowing users to gain support by asking others. Their blog also covers some more general queries.
You can contact the firm directly through letter, phone, email, chatbot, fax or the 'Contact Us' form on the website.
Toll-Free US Telephone: 1-888-290-3990
UK: +44-203-608-0610
Australia: +61-28-379-8090
International: +1-646-658-3113

Web Form: payoneer.custhelp.com/app/ask/

E-mail: CustomerServiceManager@Payoneer.com

In Writing: Payoneer Inc. 150 West 30th Street, Suite 600, New York, NY, 10001

The company aims to respond with a full and final response within 15 business days from the date they receive the initial complaint.
Pros Of Payoneer Brokers
Benefits of brokers that accept Payoneer deposits and Mastercard payments include:
Instant deposits
Secure holding and transfer of funds
Regulated and licensed in various countries
Handles over 100 currencies
Cons Of Payoneer Brokers
Drawbacks of funding trading accounts with the payment solution include:
Only Mastercard transfers are accepted
Limited direct partnership with trading brokers
Minimum deposit amount required to access prepaid Mastercards
No withdrawal options from brokers to Payoneer
Limited to traditional currencies (no cryptocurrencies)
Primarily designed for businesses rather than individual traders
Is Payoneer A Good Choice For Traders?
Payoneer offers good coverage for supported countries and currencies but lacks direct integration with most trading brokers. As such, funding your trading account through the payment provider is difficult. You must use the company's prepaid Mastercards to fund your brokerage profile. Furthermore, you can only deposit money into a Payoneer account through the partnered channels or from other Payoneer accounts. Therefore, you have to link your bank account directly to the payment solution to spend through their Mastercard.
Overall, other easier payment methods exist that can provide integrated deposit and withdrawal support at most brokers, including PayPal, Skrill and Neteller.
FAQs
Which Brokers Accept Payoneer Deposits?
Limited brokers have integrated Payoneer support – whether that be forex, crypto or any other type of brokerage. To make deposits to brokers through the payment solution, you will need to set up and use the firm's prepaid Mastercard. Several brokers, such as Interactive Brokers and eToro, support such deposits.
Can I Make Withdrawals From A Broker To A Payoneer Account?
You can only receive money into your account through one of the company's supported platforms or from other Payoneer accounts.
As a result, we would recommend using PayPal to make deposits and withdrawals to and from trading profiles. The e-wallet is more widely supported and accessible for most online traders.
Is Payoneer A Legitimate Platform To Store Funds For Trading?
While Payoneer is not built for funding trading accounts, the money stored is secure, and the firm is legit. The business is regulated and licensed by several high-profile bodies, including FinCEN and ASIC. It is also audited by PwC and features various security measures for individual accounts.
Will Payoneer Support More Forex Brokers In The Future?
While there is no certain answer, Payoneer is not designed as a general-use e-wallet. It's designed for business use, with its focus on paying employees, suppliers, etc. and receiving payments from clients. Therefore, it is unlikely to be as popular and widely available as PayPal, Skrill or Neteller.
How Do I Fund A Brokerage Account With Payoneer?
To fund your trading profile you will need to set up a Payoneer account, receive at least 100 USD into the account, and request the firm's Prepaid Mastercard. With this card, you can deposit funds into brokers that accept Payoneer deposits, such as eToro. The money can come straight out of your Payoneer account or a linked bank account.