NAGA completed a fresh share placement this week, unlocking €34 million in capital. This follows a €30 million capital guarantee split over the next three years from US Fund Yorkville Advisors. The latest funds have been earmarked for the broker's global growth plans, including any marketing activities.
NAGA Eyes Global Expansion
Hamburg-based NAGA's latest placement consisted of 4,223,50 shares at €8 per share. The deal was made with European investors, alongside qualified investors from Germany and other major jurisdictions. Hauck & Aufhäuser was the sole Global Coordinator and Sole Bookrunner for the transaction. The move also led to a rise in NAGA's share price, with a 4% climb since the market opened on Friday.

In addition to the recent share placement and the guarantee from the US-based hedge fund, NAGA has raised a further €22.7 million from multiple investors, including Christian Angermayer and Igor Lychagov, the Founder of Exness.
NAGA is clearly proving popular with global investors, in part due to the rising demand for social trading services. The company reported a record $21 million in revenue in Q3 of 2021, following monthly and annual rises of 38% and 157%, respectively. The NAGA Group also recently launched its own payments platform, stock trading products, plus an NFT investing platform.
About NAGA
NAGA is a CySEC and FCA-regulated social trading platform. Copy trading services are available across a diverse range of products from forex and stocks to cryptos, commodities, futures and ETFs. Users can amend risk parameters and track portfolio performance on the go from the free mobile app.
NAGA charges a flat fee of €0.50 on all trades that are copied with a further 5% charge applied to positions that generate a profit of €5 or more.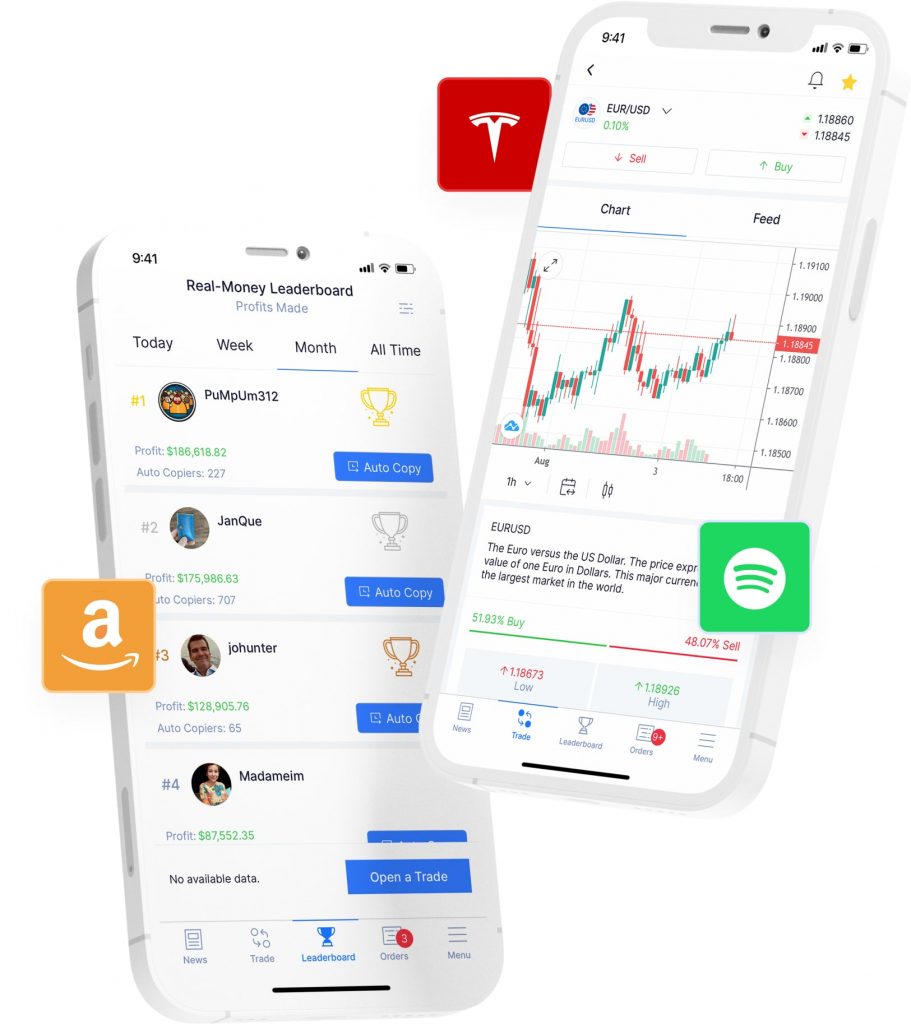 As well as its market-leading copy trading platform, clients can download the MetaTrader 4 and MetaTrader 5 terminals. Suitable for beginners and experienced traders, users can undertake detailed technical analysis and execute positions using a variety of instant and pending orders.
Leveraged trading is available to live account holders, with retail investors able to access rates up to 1:30 while professional traders can access leverage up to 1:200. The broker offers more than 20 popular deposit and withdrawal solutions, including wire transfer, credit and debit cards, plus popular cryptocurrencies like Bitcoin.
NAGA has experienced significant growth in recent years and its latest vote of confidence from investors is a promising sign that the brokerage will continue breaking into new, global markets.
Follow the sign-up link below to get started today.