Best Brokers With Mobile Apps
The best brokers with mobile apps provide extra accessibility to the stock markets, which were once dominated by high net worth individuals and institutions. While online brokers helped improve this to some extent, the advent of mobile trading has really secured the transition. On these platforms, users can buy and sell almost any financial instruments with low commissions and favourable trading conditions from any location with internet access. This article will explore some of the advantages and drawbacks of using the best brokers with mobile apps, as well as how best to compare them. We have also included a list of our recommended mobile trading brokers below.
What Is Mobile Trading?
Almost every major online brokerage firm, not just the best brokers with mobile apps, has introduced a mobile platform in addition to their desktop or web-based clients. Brokers with mobile apps usually allow their clients to view their accounts and execute orders in the market via a mobile device such as a smartphone or tablet. This has made trading incredibly easy to access: clients can now trade at home, at work or even while travelling. On top of this, many brokers with mobile apps offer commission-free trading, meaning that mobile trading is not only convenient but cheap.
Mobile trading apps can often be downloaded onto both Android (APK) and Apple (iOS) devices, though it is worth double-checking to see which options are available. The mobile trading experience has improved greatly in recent years but still varies from broker to broker. It is important, therefore, to take into consideration the usability, convenience and security of brokers' mobile platforms before entering the market.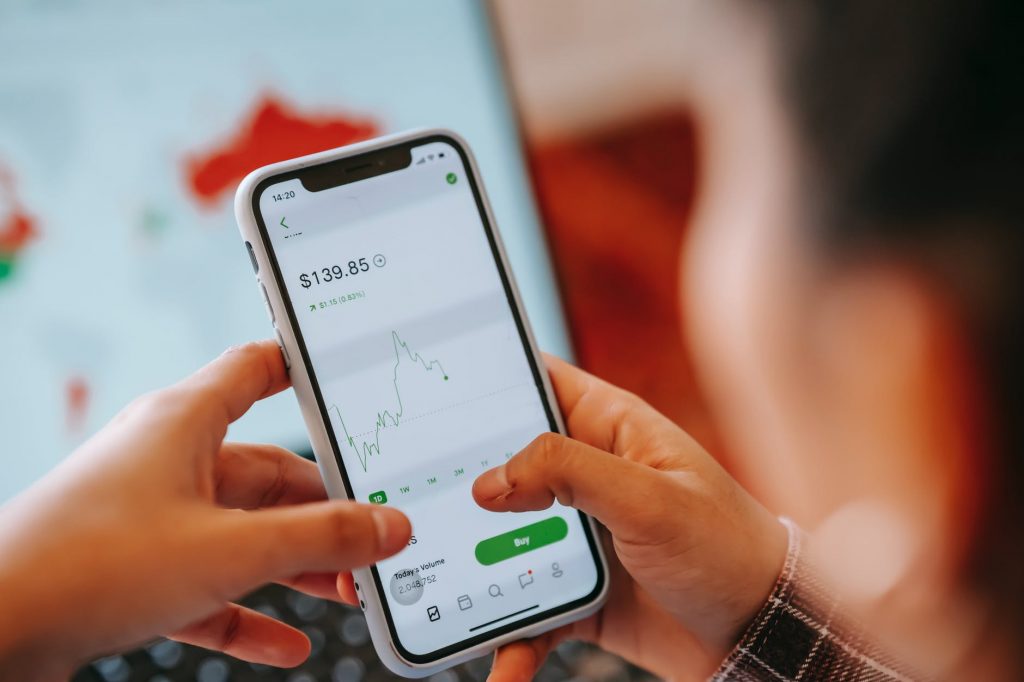 Mobile Apps Vs Desktop Clients
Most of the best brokers with mobile apps also offer a desktop version of their platform. Generally speaking, due to the limitations imposed by mobile technology, mobile apps offer a simpler, paired-down version of the desktop client. However, for some brokers, the mobile app was designed first and offers a better experience.
The major difference between mobile apps and desktop clients is the size of the screen. This can have a big impact on the trading experience as users need to be able to detect small movements in price action. Desktop clients also let users view multiple charts at once, alongside other features like news feeds, which may not be possible on a mobile app. It may be helpful, therefore, to choose a broker with a mobile app that has interactive charting capabilities, which allow traders to resize, zoom in on and personalise charts.
The other big difference between mobile and desktop trading is the speed at which trades are executed. When using a desktop platform, orders are usually placed in less than a few seconds. Mobile apps tend to be slightly slower than this. However, the speed of mobile trading apps is continually improving as software is optimised. It should be noted that the speed at which mobile apps execute orders depends heavily on the users' connection to a phone or WiFi network.
Traditionally, it was said that desktop clients were more suited to executing orders, whereas mobile apps were better for monitoring trades. Mobile platforms, however, have improved dramatically in the past few years in terms of user experience. Most of the major online brokers' mobile apps now offer almost all of the same features as their desktop equivalents. Indeed, as of 2022, mobile trading may well be more popular than desktop trading. In short, traders looking to use mobile apps are in a better position than ever before and should not be discouraged.
How To Compare The Best Brokers With Mobile Apps
Charting Capabilities
Due to the smaller screen size, mobile trading has often lagged behind desktop trading in terms of charting capabilities. However, many of the best brokers with mobile apps now have sophisticated interactive charting features. Interactivity allows users to zoom in on and resize charts, which is crucial for traders looking to pay attention to small price movements. Data streaming has made it possible for mobile platforms to offer accurate live charting and advanced analytics. The best mobile apps have charting capabilities that match those of any desktop client, so don't settle for second best.
Integration With Web Clients
The rise of cloud storage technology has made it easier for online brokers with mobile apps to synchronise between desktop and mobile platforms. This is particularly important for traders looking to use both systems complementarily. The best brokers with mobile trading apps should offer a consistent experience between their desktop client and their mobile platform. In particular, online brokers should share watch lists and alerts, as well as tools like stock screeners.
User Experience
The best brokers with mobile apps should offer a service that is easy to use, intuitive, concise and reliable. It is worth bearing in mind that different apps will be aimed at different target markets. For instance, a beginner may not get an optimal experience using an app designed for experienced traders with advanced tools and customisation options. A beginner trader may also benefit from a site with better educational resources and more detailed information. In addition, some apps offer a streamlined, specialised service, while others are better for more general trading. If you are looking to trade a particular type of asset, it may be worth considering mobile apps that specialise in that area.
One of the first things to take into consideration when choosing a mobile trading platform is how easy it is to set up an account. Some brokers will not let you sign up via their mobile app and will instead redirect you to their desktop version. This is less than ideal for those looking to do mobile trading only.
Secondly, the best brokers with mobile apps will make their platform easy to navigate and include excellent search features. Day traders in particular need to be able to move quickly between the news feed, assets and charts. All mobile apps should have a well-designed user interface with concise information and few superfluous features. The research and analysis tools should also be simple and easy to understand.
Finally, mobile trading apps should have a reliable service. Even some of the larger, more established brokers with mobile apps have experienced crashes in recent months. Be sure to check that any platform you sign up with does not suffer from regular performance issues, as these can be frustrating and may lose you money.
Fees & Minimum Deposit
Using the best brokers with mobile apps tends to be one of the cheapest ways to trade. Many new investing and trading applications were formed with the sole purpose of providing commission-free speculation. A few online brokers support free options trading but most will charge a small amount per contract. Before you sign up with any online broker, consider reading up on their payment structure, as this can vary between firms. Some mobile platforms may charge users a flat rate, whereas others take a percentage of earnings. Other platforms charge fees on deposits and withdrawals.
Several mobile apps require a paid subscription in return for benefits like investment advice, advanced analytics and excellent market research. It is worth not automatically dismissing paid trading apps. Instead, check the services on offer to see whether the broker is worth the money.
The amount of capital needed to set up an account with a mobile trading app varies. Some brokers with mobile apps do not need a minimum deposit. Other platforms may require initial investments of hundreds of dollars. Many of the most popular free trading apps have small or non-existent minimum deposit requirements.
Security
Traders should always exercise caution when signing up with an online trading app, even one of the best brokers with mobile apps. As with any brokerage, do some research on where the company is registered and how long it has been operating. Brokers based in major financial centres will be subject to the most stringent rules. Offshore firms are lightly regulated, meaning that you may not be legally well protected if anything goes wrong. In addition, check that any broker with a mobile app that you open an account with has been trading for at least a couple of years, for added security.
The most secure mobile trading apps will use biometric data (like fingerprint scanners) or two-factor authentication (2FA) to access their platforms. Some platforms use third-party verification systems, where users have to download an additional app to access their platform, which, while safe, is a little long-winded. Always check reviews for security information. Some leading platforms do not encrypt their financial data, making them vulnerable to attacks by malware.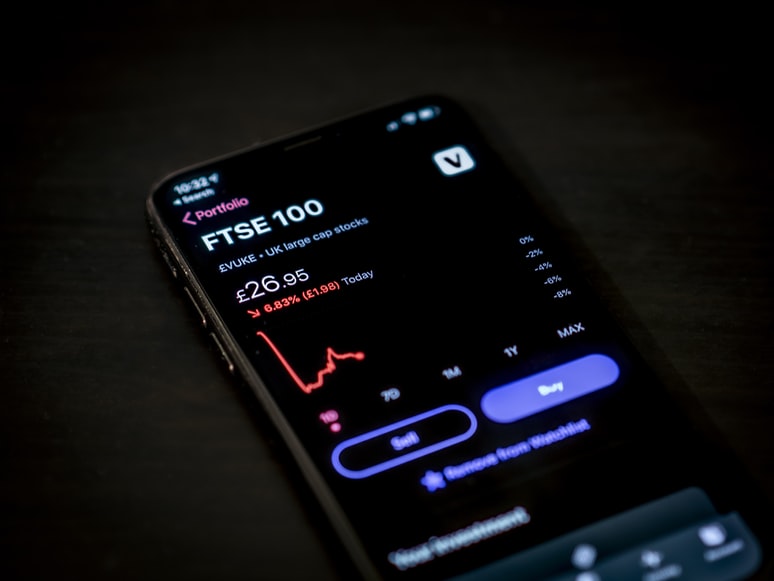 How To Start Mobile Trading
The first step is to choose from the best brokers with mobile apps. Using the criteria outlined above, make sure you have chosen a safe, reliable broker that is well-suited to your particular investment needs. Check that you have read up on any fees that the broker may charge, as well as their minimum deposit requirements. Signing up with an online trading platform may require verification. We also recommend using a demo account, if supported, to trial an app before depositing money.
Pros Of The Best Brokers With Mobile Apps
Low minimum deposits
On-the-go trading access
Convenient market access
Easy-to-use, intuitive app design
Rapidly improving user experience
Inexpensive, commission-free trading
Drawbacks Of The Best Brokers With Mobile Apps
Smaller screens
Slower than desktop clients
Some platforms lack all the features of the desktop equivalent
Final Word On The Best Brokers With Mobile Apps
The experience offered by the best brokers with mobile apps has continuously improved as technology has advanced. Many brokerages are now more focused than ever on providing the full range of trading services on an intuitive, readily accessible platform. In many cases, using the best brokers with mobile apps is just as effective as trading via desktop.
FAQs
Are The Best Brokers With Mobile Apps Expensive?
Many of the most popular online trading apps are free to download and charge zero commission, placing them firmly at the cheapest end of the price spectrum. Some brokers with mobile apps require a paid subscription. While more expensive, the services these offer in return for these fees may make them worth consideration.
CanThe Best Brokers With Mobile Apps Match Their Desktop Equivalent?
Mobile apps are catching up to desktop clients in many respects. Interactive charting and improved user interfaces have made trading apps a more competitive all-around experience. Many brokers have also worked on improving the integration of their mobile apps with their desktop platform.
What Makes A Good Broker With A Mobile App?
The best brokers with mobile apps will have a well-designed, easy-to-use platform. Mobile platforms should be easy to navigate and contain concise amounts of information, as well as clear and accurate charts. The best brokers for mobile trading will also have good integration between their desktop client and mobile app.
Are The Best Brokers With Mobile Apps Secure?
The best brokers with mobile apps are as secure if not more secure than their desktop counterparts, although some lack proper data encryption, which makes them potentially vulnerable. The brokers with the most secure mobile apps will use biometric login data or two-factor verification.
Are The Best Brokers With Mobile Apps Available On iOS Or Android?
Most of the leading mobile trading apps are available on both iOS and Android devices. It is advised that you use a smartphone with at least 64GB of internal storage and good processing power. A larger screen may also be helpful.