Best JCB Card Brokers 2023
A JCB card is becoming an increasingly popular payment solution for day traders. The transfer network, formed by the Japan Credit Bureau (JCB), is a major player in the payment card industry. This review will explain the benefits and drawbacks of using a JCB Card for online trading. We also discuss the company's fee structure, security protocols and customer support, before listing the best brokers that accept JCB Card deposits.
JCB Card Brokers
These are the 2 best brokers that accept JCB Card deposits and withdrawals:
#1 - OANDA
OANDA offers 70 forex pairs with two competitive pricing models and a substantial welcome deposit bonus
Instruments: Forex
Regulator: CFTC, NFA
Platforms: MT4
Min. Deposit: $0
Min. Trade: $0
Leverage: 1:30 EU, 1:200 Global
Forex Trading
Take positions on major, minor and exotic currency pairs with competitive trading conditions.
Stocks Trading
Speculate on major stocks and indices via leveraged CFDs.
Crypto Trading
Speculate on the world's biggest cryptos by market cap
#2 - Pocket Option
Pocket Option is a global binary options broker with a sleek proprietary trading platform and competitive range of assets.
Instruments: Binary Options, Currencies, Commodities, Stocks, Indices
Regulator: IFMRRC
Platforms: MT5
Min. Deposit: $50
Min. Trade: $1
Leverage:
Forex Trading
Binary and OTC options can be purchased on over 30 foreign exchange pairs.
Stocks Trading
Trade major company stocks and take positions on popular indices.
Crypto Trading
Pocket Option supports popular cryptocurrencies on a beginner-friendly app.
Pros
Copy trading
Low minimum deposit
Multiple payment methods
Cons
No MT4 integration
Weak regulatory oversight
What Is A JCB Card?
The Japan Credit Bureau (JCB) is a leading payment player in East Asia. The company has a long history and was established in 1960 in Tokyo, Japan. Today, the company has a revenue of $3 billion and roughly 800 million people and 24 million merchants and businesses use JCB credit cards, spanning Asia, Europe and North America.
Traders can use a JCB card on several global networks including UnionPay in China, Discover in America and individual platforms operated by JCB merchants. The company currently has a market share of 1.1% of credit card issuers worldwide, behind MasterCard, UnionPay and Amex. A range of JCB card types is offered, including credit, debit, prepaid, visiting, premium and even gift cards.
Popular partners and JCB card providers include BDO, BCA, KBZ, UOB, OCBC and SBI Rupay.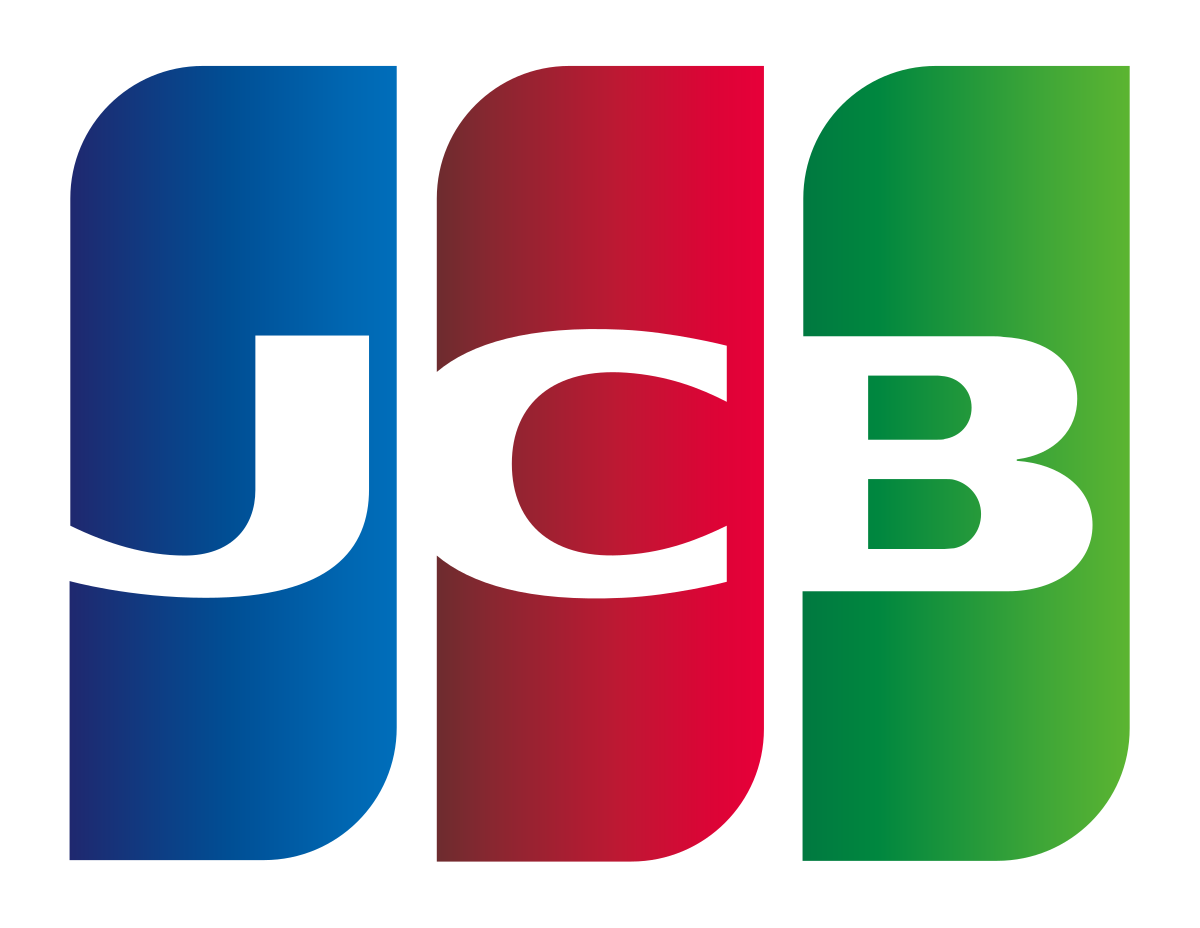 One area that has seen strong growth for the company in recent years is day trading. A JCB card can be used to conveniently fund live trade accounts and an increasing number of brokers now accept their cards, including FXTM, eToro and Plus500.
Speed
Transactions using a JCB card are executed instantly, so traders can rely on being able to take advantage of market opportunities quickly. The market can often change at the drop of a hat and the ability to respond promptly can be the difference between profit and loss.
Withdrawal times are also prompt, although processing times may vary between brokers.
Security
JCB implements several measures to ensure the safety of client funds. In addition to being 3D secure (3DS) and using unique CVV codes, the company implements:
J/Secure – An authentication program that protects against identity theft. The system adds an important identity verification step that enables people to authenticate their JCB card with a user password. It has been in operation since 2004.
J/Smart – An EMV-compliant chip card application. JCB is a member of EMVCo alongside American Express, Discover, MasterCard, UnionPay and Visa.
In addition, alongside other leading payment networks, JCB founded the Payment Card Industry Security Standards Council in 2006. This was an initiative set up to manage the evolution of payment security on an international level. Today, it works to protect customer information and prevent card fraud.
Every JCB card also has a holographic magnetic strip, or 'hologram', that prevents counterfeiting.
Be wary of any website that claims to be a JCB card generator or offers to test or sample your JCB card number, these tend to be fraudulent operations and you could be putting your capital at risk.
How To Make Deposits & Withdrawals
To use a JCB card to fund a trading account, you will need a card registered in your name. You can apply for a JCB card from your bank or a merchant partner of the network.
Once you own a JCB card, head to the payment section of your broker's online platform and enter your card details to either make a deposit or withdraw funds. Deposits made with a JCB card are normally executed instantly. The minimum sum tends to be set by the individual broker, so check out the relevant terms.
JCB cards can also be used to draw money from ATMs. You will need your 4 digit pin code to do so.
Pros Of Using A JCB Card For Traders
Using a JCB card to fund your trading account can make sense for many traders. In addition to its convenience, benefits include:
Broker integration – JCB cards are accepted by an increasing number of brokers, meaning that traders today have more choices than ever.
Range of cards – JCB offers several different cards, including options tailored to specific markets. Whether you're interested in a credit or debit card, you can find an option that works for you.
Reputable – a brand isn't everything but, in this case, it does afford a sense of security. Traders can relax knowing that their funds are in the hands of a massive global corporation.
Security – JCB take security seriously. There are several measures in place on their own systems and the company plays an active role in working to improve transactional security on the global stage.
Cons Of Using A JCB Card For Traders
Traders should also be aware of the limitations of using a JCB card to fund their live accounts:
Limited acceptance – not all brokers accept a JCB card for deposits. Be sure to check the broker's payment terms before you invest.
US operations closed – whilst JCB cards are still accepted on the Discover network, the company has closed its US credit card operations.
Competitors – when comparing JCB against competitors, such as Mastercard, it trails in market share, exchange rates and acceptance. JCB does, however, offer both free and paid options, whereas Mastercard only offers paid solutions. Other competitors, like PayPal and Paymaya, also have benefits over a JCB Card.
Additional Benefits
A wide range of JCB card options are offered, including credit, debit, prepaid, plus gift cards to spend on Amazon. Some of the more premium card options include JCB The Class Card, JCB Gold Card BDO, Aaeon J-Premier Platinum Card and JCB Platinum – RCBC Bankard. These options provide tiers of benefits not available to standard cardholders, including access to VIP lounges.
Not all benefits are exclusive, however, as standard JCB cardholders can enjoy free access to attractions like riding the Hawaii Waikiki Trolley. Promotional schemes change year by year, so stay up to date with what's on offer.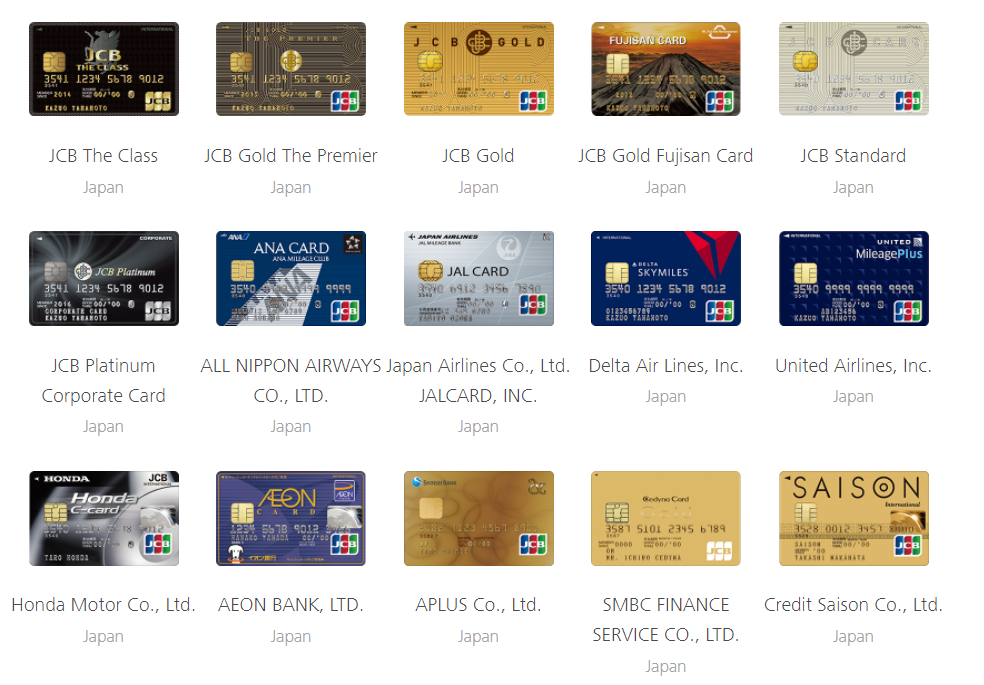 Accepted Countries
Not all JCB credit and debit cards will be available in every country. Accepted countries include Japan, India, Sri Lanka, Cambodia, Brazil, Mongolia, Myanmar, Germany, Pakistan, Russia, Austria, Bangladesh, Malaysia, Laos, Vietnam, China, France, Taiwan, Hong Kong, Indonesia, Korea, Philippines, Thailand, Bangladesh, Pakistan, Australia, New Zealand, Canada, USA, UAE, Singapore, UK, Turkey and Egypt.
Customer Support
Existing cardholders can contact the JCB team by calling the number on the back of their card. If you're new to JCB, head to the contact tab on the website. You'll find a card issuer list in addition to contact details and a credit card hotline. The support team is responsive and able to assist with a range of queries, from account login to registration, validation and how to deal with your card being declined.
The company is not currently active on social media platforms like Facebook or Twitter but, whilst they do not operate their own YouTube channel, others have taken the time to create videos detailing their experiences with their JCB card and, specifically, their use for trading. There are lots of great experiences and examples to draw from and the content tends to be varied, so whether you're looking for information regarding fake cards, bin ranges, loans or compatibility with Apple Pay and Amazon, you can find answers.
Final Word On JCB Cards
A JCB card could make funding your trading account quicker, easier and more convenient, especially if you're already a cardholder. The company is accepted by brokers worldwide, so whether you're in Cardiff or Hong Kong, you should have plenty of trading platform options to choose from.
The major positives of JCB's services include their robust security, instant execution and range of card options. Much like Visa or Mastercard, the JCB logo is an icon and indication of quality reassuring traders that their money is in safe hands. Overall, we recommend a JCB card as a reliable method to fund your trading account. See our list of brokers that accept JCB Card deposits to start trading today.
FAQs
Is JCB Credit Card Visa Or Mastercard?
A JCB card is neither Visa nor Mastercard, they are a distinct payment provider. The JCB network was established in Japan in 1960 and has since expanded across the globe.
What Is A JCB Credit Card?
A JCB credit card operates just like a standard credit card but it is issued by the Japan Credit Bureau. The company also offers debit and prepaid card options.
Is It Possible To Use A JCB Credit Card In The UK?
JCB cards are widely used in the UK and accepted by most merchants. The UK credit card application is relatively straightforward, head to the company's website for more information.
Where Can I Find The JCB Credit Card Online Application In Japan?
You can apply for a JCB card from your bank or a local merchant. Head to the payment provider's website for more details and on-screen sign-up instructions.
What Is The Japanese Contact Number For JCB?
The phone number for customer support if you're based in Japan is 0120 500 544. Alternatively, head to the 'contact' tab on the company website to get in touch with the customer service team.