Gold Coin Reserve
Gold Coin Reserve, a tethered cryptocurrency, is an interesting token with investment potential. The emergence of blockchain technology has revolutionised sectors across the globe from big data to supply chain management. The Gold Coin Reserve was developed alongside the original decentralised systems that have gone onto spearhead the digital currency movement.
Whilst these cryptocurrencies have created huge value, they are yet to integrate themselves into mainstream rhetoric. There has been much speculation as to why this is the case but most agree that the volatility of these currencies fails to deliver any real rate of return to the holder. Enter the Gold Coin Reserve – an asset tethered to the price of gold, finally able to provide the stability not currently offered by the big names in crypto. So, what is GCR? And what is its potential?
The Best Brokers For GCR Trading
Gold Coin Reserve Explained
The Gold Coin Reserve (GCR) token is a tradeable digital asset, the value of which is tethered to the US federal reserve gold. The stablecoin is currently traded on the Ethereum network but will soon be hosted on the newly developed GCR network. The GCR blockchain operates as a hybrid currency, integrating into internal banking systems whilst also being used as a transactional instrument by the general public.
The blockchain infrastructure is utilised by banks across the world, enjoying unlimited economic integration, scalability and adoptability. The GCR asset has already gained a popular following, supporting an average of $16,000,000 in daily transactions.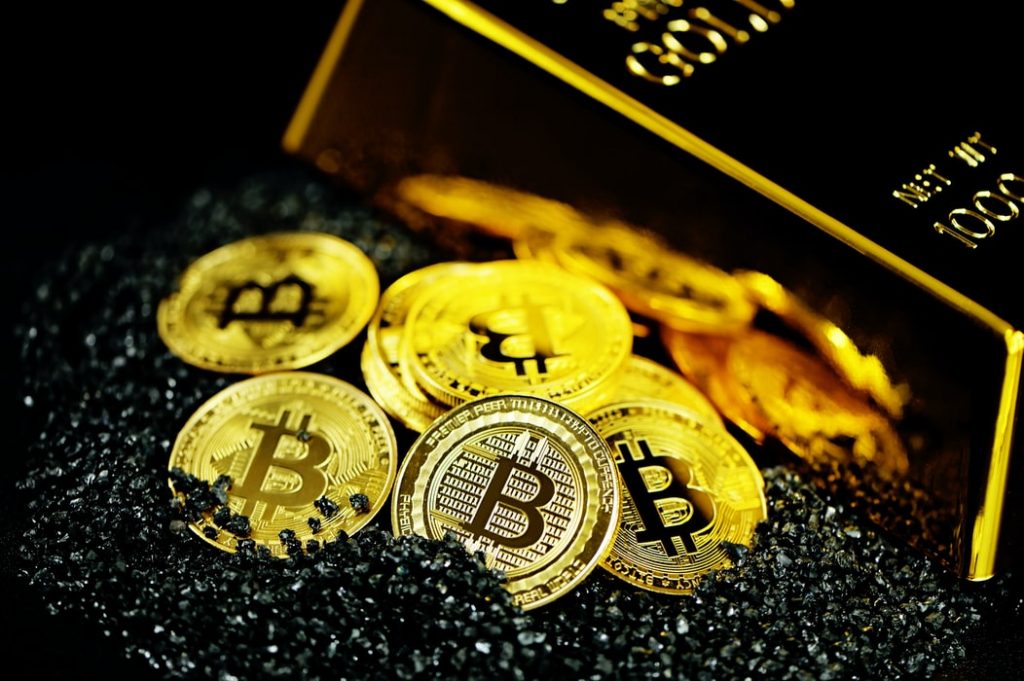 The network has been developed by the same people that developed blockchains for global central banks but, for the first time, the technology has been brought to the retail market. The objective is to create a regulatory-compliant network that allows companies to build and then trade their tokens on a secondary market.
The network was built to facilitate continual growth, adopting a stable fee structure and high network speeds, unlike blockchains such as Ethereum, in which speeds increase with usage. The Gold Coin Reserve is backed by eMoney Bank.
How The GCR Works
The GCR digital asset operates in a similar way to Ethereum but there are a few major distinctions that are unique to GCR:
Unique Mining – Creates a self-sustaining, distributed ledger. Token holders are rewarded for contributing to the network by validating transactions. This provides another point of decentralisation, removing the need for validation intermediaries.
10% Miner's RoR – The annual rate of return for miners is up to 10%, compounded. This may fluctuate somewhat, depending on the relative stability and network conditions.
Stablecoin Function – Limits price volatility by implementing market-making services across all trading platforms.
Business Development – The GCR network will provide business development services such as priority access and discounted listings on popular digital asset exchanges.
The GCR Blockchain
The GCR cryptocurrency runs off a relatively unique blockchain, with some standout features, including:
Hybrid Chain – Users can operate across both private and public chains. The flexibility enables greater control over fees, compatibility and custody of data.
Aggregate Transactions – The GCR network can merge multiple transactions into a single-use smart contract. The process enables clients to pay fees on behalf of another, in addition to benefits for business operations.
Enterprise-Grade Security – In-built security features help fortify the network, mitigating risks and protecting against attacks on the network. Users can also create advanced multi-signature accounts, which aids account recovery and the monitoring of fraud.
Account and Token Restrictions – Token creation can be restricted from any account, which enables clients to more easily create compliant assets, such as IDs.
GCR Alliance Platform
The Gold Coin Reserve is more than just a stablecoin, it also provides a platform for cryptocurrency speculation and trading. The Alliance platform allows clients to convert between all major crypto and fiat currencies in one place, also supporting crypto staking for the GCR, BTC and ETH blockchains. The platform has no fees and can be accessed from any device, be it a PC or smartphone.
Pros Of Gold Coin Reserve
There are several positives to trading with GCR, a few of the most notable are:
Control – GCR blockchain technology gives traders greater control over transactions.
Security – Fully integrated, robust security features are designed to help minimise risks and protect traders.
Demand – With over $16,000,000 reported daily active transactions, there is considerable interest in the system and, with the potential of further integration, this is only set to increase
Stability – Given that GCR is tethered to the price of gold, it is less volatile than many traditional cryptocurrencies.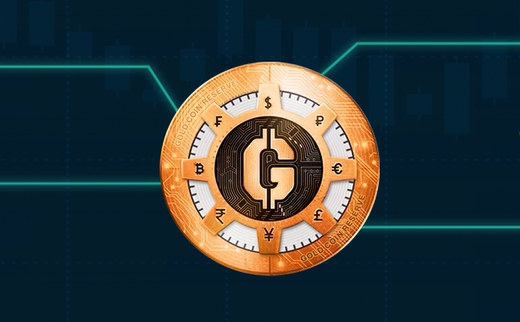 Cons Of Gold Coin Reserve
The primary drawback of investing in and trading on the GCR system is the level of uncertainty surrounding the technology. Given its novelty, it's not yet clear how well the technology will integrate into existing systems and, therefore, its value is not easily measurable. As with any exchange, there are risks involved and traders should consider these in full before investing capital.
Security
Security is a serious concern for all traders, especially when it comes to digital assets. Thankfully, the level of security provided by GCR is robust. In fact, the company is rumoured to be announcing a hackathon event in which hackers will be encouraged to try and break into its network.
There have been no reports of security breaches, scams or concerns published by clients or industry professionals. The wealth of financial services experience that the GCR team have is extensive.
Customer Support
The best way to get in contact with the team is via email, though there is no phone number or live chat feature.
Email: support@goldcoinreserve.net
Additional information can be found on social media. You can find the Gold Coin Reserve on Facebook, Twitter, Telegram and LinkedIn.
Getting Started With GCR
Traders and investors can purchase the crypto via bank transfer or with a credit card on the GCR Fiat platform. The withdrawal is quick and simple with competitive conversion rates. The interface enables users to stake USDT in deposits, in addition to purchasing digital assets with Euros. Clients will need to have an account to make purchases, which can be opened on the blockchain company's website.
Gold Coin Reserve can also be traded on several crypto exchanges, including CoinGecko, CoinMarketCap, CoinTiger, Bitlocus, BakerySwap and PancakeSwap.
Final Word On Gold Coin Reserve
The Gold Coin Reserve is an exciting step in the cryptocurrency movement. The GCR blockchain technology represents a new era of possibilities for digital asset integration in mainstream trade and business in ways that the likes of Bitcoin and Ethereum have been unable to do. GCR distinguishes itself by the stability and security it offers, providing real value to the market. The growing interest and subsequent demand for GCR suggest that the future could be bright for this blockchain.
FAQs
What Is The Maximum Supply Of GCR?
The maximum supply is 3,000.000 GCRR. No more than this will be circulated to stabilise and regulate the currency.
What Is The Market Symbol For Gold Coin Reserve?
The Gold Coin Reserve digital asset is traded on the crypto markets with the symbol GCR.
How Do I Open An Account With Gold Coin Reserve?
To open a live trading account, head to www.goldcoinreserve.io and, in the top-right corner, you'll find an option to register. Once you have set up your account you can begin purchasing and trading GCR.
What Is The US Gold Coin Reserve?
It is a gold-backed blockchain network. The recently developed network aims to enable businesses to create tokens and trade on a secondary market.
What Is A Gold Coin Reserve Token?
At the heart of the Gold Coin reserve system is a stablecoin, a digital asset traded under the name GCR. The token acts much like a traditional currency and can be traded on markets by investors to generate profits.