Genesis Review 2022


Traders in United States welcome
Genesis Global Trading is a high-end US crypto exchange targeted at insure, high-volume digital token trades.
Risk Warning – Your capital is at risk
Genesis Trading is a high-end cryptocurrency platform that capitalises upon the ever-expanding DeFi industry. It is one of the first regulated broker-dealers for Bitcoin in the USA, offering cryptocurrency trading, lending and custodial services. This Genesis Trading review will include details about the company, information about the features on offer on the platform, benefits, drawbacks and other useful information to see why Genesis stands out amongst its competitors.
Genesis Trading Headlines
Genesis Global Trading Inc. is an over-the-counter (OTC) trading subsidiary of the Digital Currency Group (DCG) based in New York, USA that specialises in offering trading solutions to high-net-worth investors, trading firms, miners and institutions. It was launched in 2013 by founder and previous owner Barry Silbert to be the Bitcoin trading arm of SecondMarket, which also ran CoinDesk and Grayscale Investments. In 2015, Genesis Trading Inc was sold to Nasdaq and, in the following year, the current CEO, Michael Moro, took over. Since then, Genesis has grown rapidly to now boast annual trading and loading AUM valuations of over USD 25 billion, trading relationships with counterparties in over 50 different countries and additional offices in London, UK and Singapore. In addition to Michael Moro, Genesis Trading is also run by Derar Islim, the COO, Patrick DeFrancesco, the CTO and Daniel Ferguson, the CCO. There is not yet a CFO employed.


Genesis Trading is an ideal choice for high-value and high-volume cryptocurrency trades and loans, having received a BitLicense from the New York Department of Financial Services, which means high-value crypto trades can be executed on their platform. To prove you can trade on Genesis, there are certain requirements for making an account. These include submitting a new applicant profile (NAP) and any associated documents needed for review, such as government-issued ID and code, like a social security number and proof of address.
Services Offered
Trading
Genesis Trading provides users with access to exchanges and interested investors with whom they can connect and execute trade orders. With high-quality pools of liquidity, users can either complete spot transactions or speculative derivatives trades on future asset prices. This exchange specialises in digital trading of currencies OTC such as Ethereum, Litecoin and Ripple.
To start trading, you must first set up a digital wallet via a third party, such as the software wallets BitGo and Exodus or hardware wallets like Ledger and Trezor. As Genesis does not custody crypto on behalf of its counterparties, you must establish a delivery location for the digital currency you plan to trade. If you are purchasing crypto, then you must have at least USD 75,000 in your digital wallet, as that is the minimum allowed transaction amount.
To execute a trade on Genesis, you must go to the 'Trading' page and send a quote to the Trading Team with information on the crypto you wish to trade, whether you wish to receive a quote for a price or place a specific order and whether you wish to bid or sell. Once you and Genesis have agreed, finalised the terms of the transactions and the quote is accepted, the fiat and crypto are exchanged. If you are purchasing crypto using fiat, then you would have to bank wire transfer the USD value of the trade – you cannot use credit cards, debit cards or cash to complete the transaction. If you are selling, then you must provide Genesis Trading with the digital assets in your wallet.
Lending
Genesi Trading describes itself as 'the world's largest digital asset lender' that provides the opportunity for users to borrow or lend crypto.
Users can borrow crypto for hedging, speculation and for working capital. Genesis loans are available in either Bitcoin or US Dollar Coin (USDC), which is a stablecoin that is linked to the US dollar. Stablecoins are different from cryptocurrencies like Ethereum as they are based on fiat currencies and so their price is much less volatile in comparison.
Additionally, users can lend crypto that they already own to Genesis Trading for yield farming, where interest is paid out to lenders every month. The revenue you earn from lending is dependent on the interest rates relating to prevailing market conditions and the supply-demand mechanics of Genesis' portfolio. There is not yet a lending API and RFQ system available for users.
The minimum lending and borrowing amounts are BTC 100, ETH 1,000 or USD/USDC 2 million.
Custody
Formerly known as Vo1t, Genesis Custody is a cold storage facility for digital assets. This means your crypto is stored in a wallet that is not constantly connected to the internet and so is better protected against hackers or breaches in security. Even though this cold-storage vault is not constantly online and the private keys used for access are always offline, users still have same-day access to their assets for fast and secure transactions.
Genesis Trading Fees
There are no management or commission fees charged on any transaction. The way that Genesis makes money is through the trade spreads that are related to market conditions. When you begin the process of making a trade, you are quoted a spread that is competitive with the current market. As the liquidity and market conditions change frequently, the spread will vary, so final spread negotiation and confirmation occur at the time of the trade.
Security
Genesis is insured for vault risk and against any digital asset crime, so users can rest assured that their crypto in custody is protected. Additionally, there are regular third-party audits to ensure the high-security levels are maintained and vulnerability is limited. While users need to input a lot of private information, such as their proof of address, identification information and banking information, it is safe and secure as all information is encrypted using SSL.
Customer Support
There is a 24/7 transaction support service offered with a live chat option for users to discuss transactions and potential investment trading with the Genesis Trading team, who provide help and advice regarding trades, lending and borrowing. The support provided should replace the need for any trading bot to magnify capital gains. Genesis also has a resources page with plenty of guides, tutorials and FAQs to help users get started with the platform, learn about currencies and trusts and begin trading.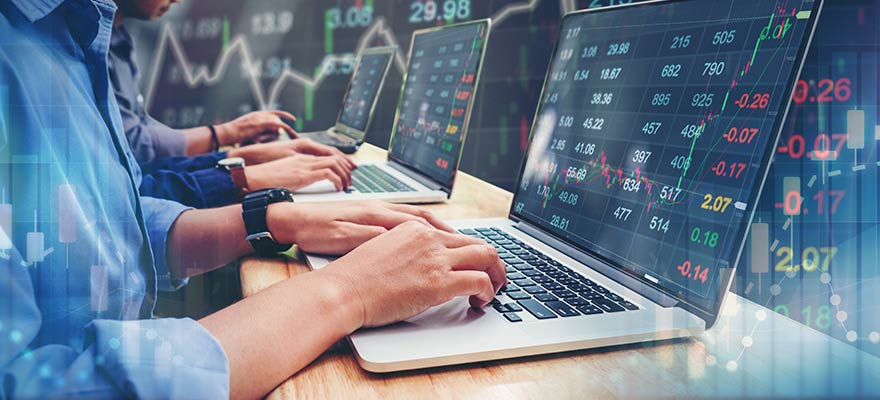 Regulation
Genesis Trading is regulated by the SEC and FINRA, which means that both the exchange itself and its users are all protected. FINRA is an independent authority that governs brokers and exchanges to protect the public against fraudulent companies. The SEC mandates a know your customer (KYC) policy whereby users must submit primary and secondary identification and proof of address to verify their account. As well as this, users must provide a financial profile so that Genesis Trading can monitor a user's transactions and risk tolerance. The annual SEC Genesis Trading report and audit are available to read on the SEC website.
Benefits
Regulated by SEC and FINRA
Users' funds are insured and protected
Live chat support from a dedicated team of advisors
Provides a platform for users to execute large volume trades
Drawbacks
Only institutions or accredited traders are accepted
A small range of cryptocurrencies supported
Inaccessible minimum transaction limit
No mobile app
Genesis Trading Verdict
Genesis Trading is not the most accessible of brokers, with high salary and accreditation requirements for its clients. The security safeguards in place are reassuring and the regulated platform offers great customer support. If you meet the prerequisites, Genesis Trading's platform and services may well be the right one for you, though less well-off clients may need to look elsewhere.
FAQs
What Are The Requirements For Opening A Genesis Trading Account?
You may only open an account with Genesis Trading if you, as an individual, earn more than USD 200,000 (net USD 300,000 if married) or have assets worth over USD 10 million. Additionally, you must prove that you are a government accredited investor.
Are There Proprietary Trading Systems Available?
While Genesis Trading does not provide its own pro trading system for users, you can purchase one from third parties online. Typically, proprietary trading systems allow users to trade stocks electronically without the need for an exchange. They often take a stock price and create new charts with additional information.
When Can I Start Trading With Genesis?
The Genesis Trading opening hours are from Sunday 20:00 until Friday 18:00 ET. Note that GMT is four hours ahead of ET and, if you are a UK-based trader, Genesis opens at midnight on Monday and closes at 22:00 Friday.
Is Genesis Trading Regulated?
Genesis Trading, despite being a cryptocurrency platform, is regulated by both the SEC and FINRA. This means that the exchange's clients are protected by government legislation and insurance schemes.
Can I Use Genesis Trading From The UK?
Genesis Trading is a US-based DeFi platform but it can still be used by international clients, including those from the UK. However, international clients must still meet the registration requirements of salary, net worth and accreditation.
Accepted Countries
Genesis accepts traders from Australia, Thailand, Canada, United States, United Kingdom, South Africa, Singapore, Hong Kong, India, France, Germany, Norway, Sweden, Italy, Denmark, United Arab Emirates, Saudi Arabia, Kuwait, Luxembourg, Qatar and most other countries.
Alternatives to Genesis
If you are looking for alternatives to Genesis we have compiled a list of the top 5 brokers that are similar to Genesis below. This list of brokers like Genesis is in order of similarity and only includes companies that accept traders from your location.
Genesis Global Trading is a high-end US crypto exchange targeted at insure, high-volume digital token trades.
Genesis vs Other Brokers
Compare Genesis with any other broker by selecting the other broker below.
Genesis vs