Coursera Review 2023
Coursera offers a more established route to learn about the financial markets, trading and speculation than many other options. The website itself collects courses, degrees and modules from major learning centres, universities and companies across the world, covering a wide range of topics. This 2023 Coursera review will explore the different trading courses on offer, discussing what they are, how they work and their advantages and disadvantages.
What Is Coursera?
Coursera is a website with a massive library of educational resources and courses that span a wide range of subjects, not just specialising in financial or investing topics. The site's trading courses offer a great avenue into learning about many financial topics, such as forex, options trading and day trading strategies.
Coursera is a trustworthy website, holding partnerships with over 200 universities, institutions and companies, such as Imperial College London, Stanford, Google and IBM.

How Coursera Works
Coursera is the website that hosts the educational courses and material created by its partner companies and universities. As these institutions are respectable and reputable, you are assured of a high degree of quality in the teaching you receive.
Course lengths range from a few hours to several years, depending on the type of programme you select. There are six main types of trading programmes on offer:
Guided Project – Smaller courses that can be completed in under two hours. Typically covering a skill that is specific to certain jobs or tasks.
Course – A module of lectures and assignments created by institutions and universities.
Specialisation – A series of courses and projects to learn and master a specific skill.
Professional Certificate – Especially useful for career applications, these are large courses put on by universities and companies that involve hands-on projects.
MasterTrack Certificate – A master's programme that has been converted to be completely online. It is to the same high standard and quality as university master's programmes and available at a much lower price.
Degree – Complete an entire two-to-four year degree online for a much lower price than you would at a university in person and receive the same credentials.
Some examples of Coursera's more popular financial trading courses include:
Machine Learning For Trading Specialisation
This Coursera trading specialisation by the New York Institute of Finance is made up of three courses that teach its students about the structure of AI and deep learning optimisation methods, how to build trading machine learning models and the steps required. Prerequisites for this course include experience with statistics, knowledge of financial markets and competency in the programming language Python.
Trading Basics
A very popular Coursera trading course that over 100,000 people have already enrolled in is made by the Indian School of Business. It is also part of a larger five-part specialisation that teaches strategies in emerging markets, with other popular courses such as the Advanced Trading Algorithms module. The syllabus includes lessons on understanding and analysing financial statements, various models for assessing an asset's price and the expected returns on a given stock and, finally, fundamental information about market trading, such as costs of a trade, when to execute and the types of a trade, all of which are vital for algo trading. This course consists of 37 videos, amounting to 222 minutes of content, in addition to reading tasks and a weekly quiz, notes and answers for which can be found on Github (particularly useful for the week 2 quick).
Practical Guides To Trading Specialization
Offered by Interactive Brokers, this Coursera trading specialisation covers a wide range of financial instruments and teaches its students how to trade futures, commodities (including energy instruments), options, forex, stocks and shares. This training programme completes the difficult task of comprehensively covering many important aspects of stock market trading.
Pricing
Many of the Coursera investing courses are free, so you can enrol and enjoy all the benefits and education without cost. While some do charge, the cost compared to many other online trading courses is relatively low, with some programme prices as low as £30 per month. The exact price that you pay will vary depending on the type of course that you enrol in and the provider.
The educational platform does accept coupon codes to apply a promotional discount to the education on their website. For example, there are promo codes available for Black Friday and Cyber Monday. Furthermore, the website has created a student promotion whereby students with a valid school or university email account are entitled to unlimited guided projects and one free course per year.
Additionally, Coursera has a Financial Aid and Scholarship programme in place, with which those that do not have the financial means may apply to access the paid courses for free. This application involves submitting details about education, financial situation and career aspirations.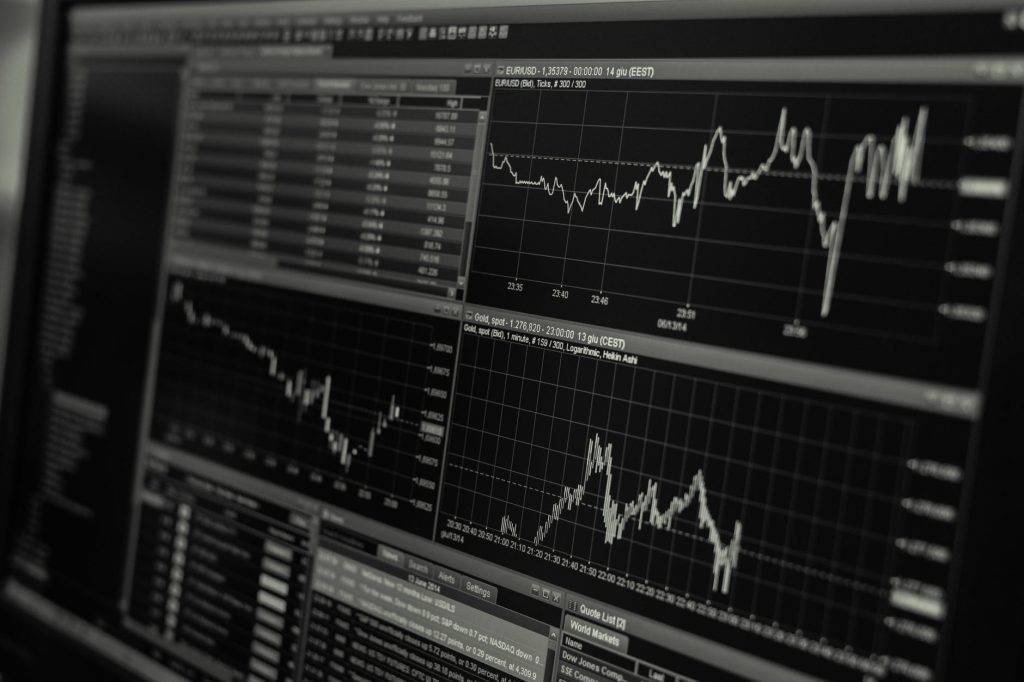 Pros Of Coursera
Many free courses and programmes
Published by reputable sources
Lots of courses to choose from
Varied teaching approaches
Wide range of topics
Cons Of Coursera
Some courses require applications
Programmes run over specific dates only
No community chat rooms for discussions
Customer Support
The customer support on Coursera, whether you require help for trading courses or in general, is very good. Firstly, there is an FAQ section for the entire platform that covers more general questions and each course has its own section for related topics.
If the FAQs do not help then you can look at the Learner Help Section, where many articles can be used to troubleshoot and answer any further queries you may have.
If neither of those methods provides sufficient help, you can send off a contact form to speak to someone from Coursera and have them solve your particular issue.
Alternatively, you can seek advice with the trading community via one of the many social media channels, such as Twitter, Reddit, Instagram, Discord, YouTube and LinkedIn.
How To Sign Up
The process to register an account with Coursera is very simple, just click on the 'join for free' button on the website, input your name and email address, create a password and confirm.
Use the search bar to browse the available courses. Once you have found the one you like, click 'enrol'.
Select whether you will be paying for the course, require financial aid or scholarship, audit the course (read-only option) or wish to access the full course without collecting a certificate at the end.
You may then be given instructions or prompts on how to prepare for your course. These should be carried out before the first session you attend.
Coursera Verdict
Coursera trading courses are a great option for accessing in-depth trading education. The website hosts an extensive range of programmes and modules created by reputable institutions, universities and companies. With both free and paid short and long-term courses, any budding trader or specialist can find what they are looking for. However, courses often run over specific dates and do not include student and mentor chat rooms, both things that may put some people off.
FAQ
What Financial Trading Topics Can Be Found On Coursera?
The courses can change as new ones are introduced according to the start date and course timelines. Coursera programmes tend to cover approaches, strategies, analysis or specific assets, like crypto, high-frequency, swing, quantitative, insider, ISB and intraday trading courses.
Is Coursera Legit?
Yes, the many partnerships with well-known institutions show that the website is reliable. If you are unsure about certain Coursera trading courses then you can consult the reviews page that each one has.
How Much Does Coursera Cost?
The Coursera trading course prices will vary depending on the type of programme offered and the provider. For the larger options like degrees and MasterTrack Certificates you can expect to pay several thousands of pounds per term, whereas smaller guided projects, courses and specialisations can be as low as £8, or even free of charge.
Is There A Coursera Mobile App?
Yes, there is a downloadable mobile app for both iOS and Android devices, maintaining the same functionality as visiting the site through desktop browsers, so you can continue your Coursera trading courses as normal when on the go.
What Is The Current Coursera Stock Price?
Coursera is an international online education service that boasts degrees, courses and modules from reputable institutions the world over.