Coinmama Review 2023


Available in United States
New crypto investors looking to buy and sell popular tokens like Bitcoin with fiat currency will appreciate Coinmama. We particularly rated the loyalty program as a way to reduce fees.
- DayTrading Review Team
Coinmama is a popular cryptocurrency exchange that aims to provide streamlined and user-friendly cryptocurrency trading options to the retail market. Traders can buy a range of tokens via a fiat on-ramp, store their tokens in a third-party wallet and earn loyalty bonuses for trading with Coinmama. Millions of clients from over 180 countries have signed up to the firm.
$30
Own
Cryptos
-
USD, EUR, GBP, CAD, AUD, JPY
Wire Transfer, Debit Card, Credit Card, Skrill, Apple Pay
and
2 more
Crypto Trading
Buy, hold and sell 16 crypto tokens including major players like BTC and ETH and lesser-known tokens such as LRC. Use a range of fiat currencies to buy the digital assets, including USD. Cryptos are stored in third-party wallets.
✓ Pros
Diverse methods to buy crypto with fiat including e-wallets, SEPA, bank transfers and SWIFT
Save on fees and commissions with larger deposits
Choice of third-party wallets to store your tokens
Used by more than 3 million crypto investors
Straightforward to use for beginners
Loyalty bonuses with fee discounts
✗ Cons
No iOS mobile app for iPhone and poor quality Android (APK) app
No direct crypto trading – clients must first purchase BTC or ETH
Poor selection of cryptocurrencies compared to competitors
High commissions from 2.93% for the highest tier account
User reviews reveal some quality issues
Limited wallet compatibility vs MetaMask
Coinmama is a reliable cryptocurrency exchange with a global customer base. The firm's tagline is "the easiest way to buy & sell cryptocurrency", making it popular with beginner investors. In this 2023 review, we explain whether the platform delivers or not, covering its mobile app, sign-up verification, trading fees, and more.
Coinmama Headlines
Coinmama is a user-friendly crypto trading platform providing access to popular coins like Bitcoin and Ethereum. The brokerage also offers a free mobile application where clients can manage their digital currency portfolio.
Nimrod Laurence, a serial entrepreneur and founder, established the company's head office in 2015 in Israel. The current owner is New Bit Ventures, and the HQ (headquarters) office is located in Dublin. So far, Coinmama has served more than 3 million customers across 188 countries.
While awareness of cryptocurrencies has grown, many still view them as too technologically advanced for the average person to dabble in. Services like Coinmama are changing this perception by making Bitcoin, for example, easy to purchase, hold, and exchange for other tokens.
Coins & Tokens
Entry coins can be bought or sold using regular fiat currencies while most cryptos can only be exchanged for other cryptos. Coinmama offers two entry coins: Bitcoin and Ethereum. The fiat selection consists of US Dollars, Euros, British Pounds, Canadian Dollars, Australian Dollars, and Japanese Yen. Chinese Yuan isn't supported.
The Coinmama crypto list also includes Bitcoin Cash, Litecoin, Tezos, Ripple, Dogecoin, Monero, Uniswap, and Chainlink. However, they can only be bought and sold using Bitcoin or Ethereum.
Note that you can still buy or sell Ripple. When the Ripple lawsuit with the SEC started many traders believed there would be a Coinmama XRP delist, however, this has not yet happened.
Fees
Coinmama uses a loyalty system to determine the charges you pay on transactions.
Loyalty Program
Users are automatically enrolled in the loyalty scheme when they start using the service. The more traders buy and sell, the more loyalty points they earn.
Customers are divided into three categories depending on how much crypto they buy. Investors are assessed over a rolling 90-day period, meaning if they stop using the service or reduce the amount of crypto bought, they may lose the loyalty ranking. The rankings are as follows:
Curious – 3.90% commission, no discount on fees, no minimum purchase limit
Enthusiast – 3.41% commission, 12.5% discount on fees, $5,000 (over 90 days) minimum required spend
Believer – 2.93% commission, 25% discount on fees, $18,000 (over 90 days) or $50,000 (over lifetime) minimum required spend
Additional charges may apply if the rate is locked until the payment is received. If the transfer option chosen requires a locked rate, this will appear as a 0-5% express fee at checkout.
Importantly, fees are relatively high though similar vs Coinbase. Cheaper alternatives, such as Kucoin, which has a maximum fee of 0.1%, can also be found.
Note, there are no deposit or withdrawal fees, but day traders should keep in mind that their bank may charge for cryptocurrency purchases and international transactions.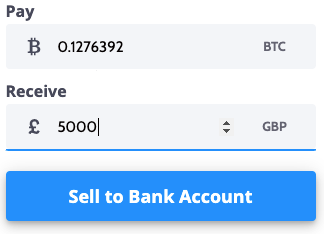 Crypto Platforms & Wallets
The exchange has its own basic platform, alongside two-third party Bitcoin wallet providers:
Exodus
Exodus provides mobile and desktop access. You can send, receive and exchange 180+ cryptocurrencies. It boasts a straightforward interface and easily integrates with other DeFi platforms, such as the Lightning Network, which makes Bitcoin transactions cheaper. The firm has also partnered with Magic Eden to provide clients access to an NFT marketplace.
Exodus does not need users to register or provide personal information – there are no Know Your Customer (KYC) standards. All transactions are anonymous and Exodus creates a new wallet download link for each BTC transaction.
ZenGo
ZenGo connects to NFT & DeFi dapps. The wallet stands out from the competition because of its keyless facial recognition sign-in process. In addition, it provides 70+ cryptocurrencies alongside low fees. Users are also able to store and stake crypto, a service not offered on Coinmama.
Exodus and ZenGo are both well-established and receive positive reviews online.
Mobile App
Coinmama has an APK mobile app available on the Google Play Store. The application can be used to trade major and emerging cryptos, alongside account management features. Clients can also sign-up and register through the mobile app. On the downside, the Android app only has a 2.9 star rating, with most reviews complaining about poor quality features.
Note, there is no iOS app available in the Apple Store.
Funding
Deposit methods include:
Skrill
Fedwire
Apple Pay
Debit card
Credit card
Google Pay
Wire transfer
SWIFT (Global)
Open Banking (UK)
SEPA and SEPA Instant
SWIFT Fast Payment (UK)
You can use all the above methods to buy, but only Fedwire and SEPA to withdraw.
The minimum deposit or withdrawal is $30 on most payment processors, Fedwire is $500, and all SWIFT transfers require $250. To sell your coins, you will need a minimum of $100.
Coinmama offers industry-standard processing times. It doesn't take much longer than using a credit or debit card, with most options taking less than one hour and the rest up to five days (wire transfers).
Note that you cannot use American Express, Discover card, PayPal, a gift or prepaid card to fund your account.
Demo Account
No demo account is provided, which makes it harder for novices to try Coinmama's services before investing real funds. This is a real disadvantage versus competitors, especially when the registration process asks for ID verification. This is an area in which Coinmama could make improvements.
Bonuses & Promotions
The only promotion offered is through the loyalty program. When you reach the Enthusiast level, you can save 12.5% on fees, and 25% at the Believer level. Unfortunately this offer is limited in comparison to other brokers. Many have low fees from the beginning in addition to rebates and welcome bonuses.
Is Coinmama A Legit Site?
Coinmama is operated by Cmama LTD, which in term is owned by New Bit Ventures. They both follow Know Your Customer (KYC) and Anti-Money Laundering (AML) procedures. Cmama LTD is also registered as a money services business with FinCEN and FINTRAC.
Additional Features
The exchange has an academy that helps beginners learn:
What is Bitcoin
Exchange origin
What is fiat money
How to buy Bitcoin
What is crypto staking
What is a crypto wallet
Market cap of key coins
How to open an Ethereum wallet
How to add money to a Bitcoin wallet
How sales agents can support activities
Additional resources include a crypto calculator updated with the latest exchange rates and a news blog where you can find the latest company events. Many YouTube, Reddit, and Wikipedia contributors have also answered inquiries about the verification process and fees.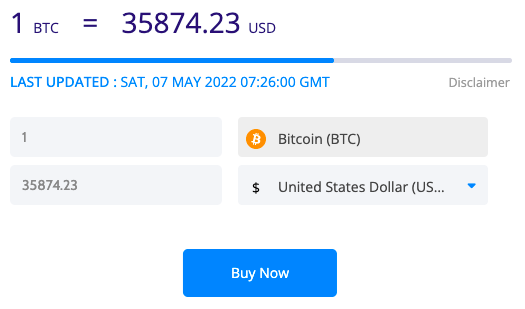 Live Accounts
Coinmama doesn't have different account types in the traditional sense. Instead, the loyalty ranking we described above is in place. This separates users based on the invested amount with larger deposits leading to better fees and customer service.
Based on verification, there are four levels. This helps determine the order limit which varies between $5,000 and $1,000,000. For example, level 2 has a daily limit for bank wire transfers of $35,000.
Verification time usually takes 30 minutes and can be completed 24/7. You will need to provide several documents and take a selfie to prove your identity before seeing how the platform works.
Coinmama also offers a business account with special requirements and a buy limit of up to $100 million. This White Glove Service is aimed at high-net-worth individuals and firms who wish to build long-term portfolios. Users can request to join today through the official coinmama.com website.
Trading Hours
Cryptos can be bought and sold 24/7. Account verifications can also be completed during the same period. With that said, customer service and business inquiries can only be made between 7:00 AM to 01:00 AM (UTC/GMT).
Customer Support
Good, efficient customer support is essential for any cryptocurrency exchange. Coinmama's customer service team can help with:
Sign in problems
How long to verify
Pending for payment
Order in process issues
Credit card not working
How to close or delete an account
Help to manually process orders
Fix transaction in process delays
How to open and create an account
Process a refund or a referral code
Supported countries and restricted areas
Buying coins and transferring them to your wallet
Information on country-specific fees and login pages, like UK, US, etc
Note, the team can't help with regional taxes, such as the UK capital gains tax or the 1099 tax form in the US.
Alongside the help center, Coinmama also has a dedicated email channel where most support requests are answered within 24 hours. The live chat logo location can be found in the bottom right corner of the website, offering faster support. The mobile phone number is +1 (650) 600-9939 (California) and the Twitter handle is @coinmama.
The loyalty scheme means that some users, those who spend the most money, are entitled to a priority service from customer support. This is great news for big spenders, but it can leave less wealthy users feeling like they don't matter.
Security
Coinmama has established Know Your Customer (KYC) and Anti-Money Laundering (AML) protocols, in addition to 3D and two-factor authentication (2FA).
But while the homepage will tell you the exchange is legitimate with over 3 million customers in 188 countries, there are numerous online reports of issues such as 3D authentication having failed, the platform not working, orders having failed, hacks, credit card problems and more.
The biggest complaint most users have about Coinmama is the lengthy identity verification system.
Fund Safety & Capital Measures
The Coinmama exchange is a strong advocate of self-custody wallets, meaning retail investors can maintain control over digital assets. This also means that the exchange does not hold any funds in reserve, and it simply sells cryptocurrency to retail customers from its own inventory.
Following the collapse of FTX in November 2022, the exchange has stuck to its motto and its advocacy for individuals to maintain control of private keys. 'Not your keys, not your crypto'.
Note, when you buy cryptocurrency via Coinmama, tokens are sent to a crypto wallet of your choice. So, retail clients are in complete control of the digital currency once purchased. This also means you don't have to worry about someone else having access to your wallet's private keys, or your funds being kept in a major exchange's hot wallet that may be susceptible to hacking or insolvency.
Remember to stay up to date with personal wallet protection and implement security features.
Should You Join Coinmama?
Whether you should sign up with Coinmama will probably depend on how much you plan to invest. The crypto exchange is clearly interested in big spenders who benefit from the best investing services and fees. Beginners and those starting out, however, may find a more competitive service elsewhere, such as Coinbase, Binance, and Kucoin.
FAQ
Is Coinmama Available In New York?
Hawaii and New York are the only restricted states in the USA – you cannot use the platform in these regions.
Is Coinmama A Fake Site?
Coinmama is a genuine and relatively safe website and the FinCEN and FINTRAC regulate the exchange. The firm also follows Know Your Customer (KYC) and Anti-Money Laundering (AML) procedures.
Is There A Coinmama App?
Yes, there is an Android app, but the rating is low. There is no mobile application for iOS users.
Should I Choose Coinmama Or Binance?
By comparing Coinmama vs Kraken, Binance, Simplex or Coinbase, you can weigh up the pros and cons to find the best platform for your investing style. Each trader wants access to different products, tools and payment solutions.
What Cryptos Aren't Available On Coinmama?
Here is a guide on unavailable cryptocurrencies: Coinmama doesn't have a coin price for 1 coin, R coin, Q coins, K coin, D coin, V coin, H coin, Y coin, W coin, ZMAX coin, WAY-F coin, G coins, PMA coin, X coin, V coin IMVU, MAMI coin, P coin, O coins, BMAX coin, BBT coins, ACH coin, and many others. UMA coin price isn't displayed either.
Accepted Countries
Coinmama accepts traders from Australia, Thailand, Canada, United States, United Kingdom, South Africa, Singapore, Hong Kong, India, France, Germany, Norway, Sweden, Italy, Denmark, United Arab Emirates, Saudi Arabia, Kuwait, Luxembourg, Qatar and most other countries.
Traders can not use Coinmama from Cuba, Iran, Israel, Lebanon, Palestine, Sudan, American Samoa, Syria, Somalia, Guam, Northern Mariana Islands, Puerto Rico, United States Outlying Islands, Virgin Islands, U.S..
Payment Methods
Coinmama Details
| | |
| --- | --- |
| Minimum Trade | $30 to buy, $100 to sell |
| Regulated By | FinCEN, FINTRAC |
| Islamic Account | No |
| Mobile Apps | Android only |
| Margin Trading | No |
| Volatility Index | No |
| Spot Trading | Yes |
| Perpetual Swaps | No |
| ELWs | No |
| REITs | No |
| AI / Machine Learning | No |
| Robo Advisor | No |
| P2P Trading | No |
| Negative Balance Protection | No |
| VPS Hosting | No |
| Tournaments | No |
| Demo Competitions | No |
| Managed Accounts | No |
| Market Maker | No |
| Social Trading | No |
| Guaranteed Stop Loss | No |
Cryptocurrency Trading Details
Crypto Spread
From 2.93% to 3.90%. Express fees of 0-5.00% also apply.
Crypto Lending

No

Crypto Staking

No

Crypto Mining

No

Crypto Auto Market Maker

No

Crypto Coins

BCH
BTC
DOGE
ETH
LINK
LTC
UNI
XRP
XTZ
Compare Coinmama
Compare Coinmama with similar brokers that accept traders from your location. Among available brokers these are the most similar to Coinmama:
IG Group – IG is an award-winning broker that has an excellent reputation globally. The brand-US offers spread betting, CFD and forex trading across a comprehensive suite of markets. IG is also multi-regulated, provides a great trading app and has 50 years experience.
Go to IG Group
Just2Trade – Just2Trade is a reliable multi-regulated broker registered with FINRA, NFA and CySEC. The company has 155,000 clients from 130 countries and stands out for its huge suite of instruments and additional features, including a social network, robo advisors and a funded trader programme.
Go to Just2Trade
World Forex – World Forex is an offshore broker registered in St Vincent and the Grenadines, offering commission-free trading with a $1 minimum deposit and 1:1000 leverage. Digital contracts are also available, offering beginners a straightforward way to speculate on popular financial markets.
Go to World Forex
Coinmama Comparison Table
Compare Coinmama With Similar Brokers
Coinmama
IG Group
Just2Trade
World Forex
Rating
2.9
4.4
3.5
4
Markets
Cryptos
CFDs, Forex, Stocks, Indices, Commodities, ETFs, Futures, Options, Crypto, Spread Betting
Stocks, ADRs, ETFs, Futures, Options, Commodities, Bonds
Forex, CFD Stocks, Metals, Energies, Cryptos, Digital Contracts
Demo Account
No
Yes
Yes
Yes
Minimum Deposit
$30
$0
$100
$1
Minimum Trade
$30 to buy, $100 to sell
0.01 Lots
0.01 Lots
0.01 Lots
Regulators
FinCEN, FINTRAC
FCA, ASIC, NFA, CFTC, DFSA, BaFin, MAS, FSCA
CySEC, NFA, FINRA, Bank of Russia
SVGFSA
Bonus
–
–
Up to $2,000 for professional accounts
100% Deposit Bonus
Education
No
Yes
No
No
Platforms
Own
MT4, AutoChartist, TradingCentral
MT4, MT5, TradingCentral
MT4, MT5
Leverage
–
1:30 (Retail), 1:250 (Pro)
1:20
1:1000
Payment Methods
7
6
20
10
Visit
Visit
Visit
Visit
Visit
Review
Coinmama
Review
IG Group
Review
Just2Trade
Review
World Forex
Review
Compare Trading Instruments
Compare the markets and instruments offered by Coinmama and its competitors. Please note, some markets may only be available via CFDs or other derivatives.
Compare Coinmama Trading Instruments

| | Coinmama | IG Group | Just2Trade | World Forex |
| --- | --- | --- | --- | --- |
| CFD | No | Yes | Yes | Yes |
| Forex | No | Yes | Yes | Yes |
| Stocks | No | Yes | Yes | Yes |
| Commodities | No | Yes | Yes | Yes |
| Oil | No | Yes | Yes | Yes |
| Gold | No | Yes | Yes | Yes |
| Copper | No | Yes | No | No |
| Silver | No | Yes | Yes | Yes |
| Corn | No | No | No | No |
| Crypto | Yes | Yes | Yes | Yes |
| Futures | No | Yes | Yes | No |
| Options | No | Yes | Yes | No |
| ETFs | No | Yes | Yes | No |
| Bonds | No | Yes | Yes | No |
| Warrants | No | Yes | No | No |
| Spreadbetting | No | Yes | No | No |
| Volatility Index | No | Yes | No | No |
Coinmama vs Other Brokers
Compare Coinmama with any other broker by selecting the other broker below.
Visit
Coinmama is a popular cryptocurrency exchange that aims to provide streamlined and user-friendly cryptocurrency trading options to the retail market. Traders can buy a range of tokens via a fiat on-ramp, store their tokens in a third-party wallet and earn loyalty bonuses for trading with Coinmama. Millions of clients from over 180 countries have signed up to the firm.