CMC Markets plc recently published a more conservative update for its trading expectations for H1 FY22 (the first six months of financial year 2022 – April to September), forecasting that net operating income will be approximately £126 million. This comes despite the London-based broker's trading volume jumping in September along with market volatility.
"We Are On A Fast Track To Diversification"
The pre-close trading update was also presented only a month after the global brokerage firm officially lowered its expectation for the entire FY22 revenue, suggesting it will be within £250 – 280 million, down from its original expectation of £330 million.
Breaking the forecast down, CMC Markets predicts a leveraged trading gross client income of £127 million over the same six month period, which is down from £174 million in the previous year. Moreover, leveraged net trading revenue is expected to be only £100 million, only half of that of the same period in FY21.
Contrastingly, the non-leveraged net trading revenue is forecast to remain much closer to the previous year's value, down only £2 million from £26 to £24 million. This is mirrored by expected growth in the proportion of its net overall revenue coming from non-leveraged trading, from 11% to 19%.

Lord Cruddas, CEO of CMC Markets, commented "We closed the first six months with a pickup in market volatility and client trading volumes following what was a more subdued environment from the start of the year… Our non-leveraged business continues to offer the greatest growth potential and now represents approximately 50 per cent of our business in Australia and nearly 20 per cent of the business overall. This is the highest proportional level since we launched our non-leveraged platforms."
"We are on a fast track to diversification, using our existing platform technology to win B2B and B2C non-leveraged business. This will be further boosted with the launch of our new UK investment platform, which will offer both B2C and B2B potential."
About CMC Markets
CMC Markets is a London-based CFD and forex broker providing access to over 11,000 financial instruments, including indices, stocks, ETFs and over 300 currency pairs. The brokerage firm caters to more than 80,000 active customers across the world and an array of financial licenses, including in the UK, Europe, Canada and Australia.
Clients are provided with CMC Markets' own proprietary web-based trading terminal, which boasts margin trading support, more than 100 technical indicators, a range of order types and multi-window linking. This trading platform is also offered as a mobile application to traders on the move, only slightly limiting the capabilities of the software.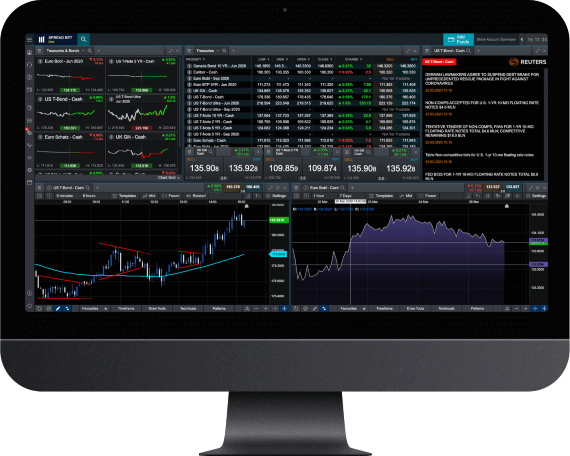 CMC Markets is a well-known and transparent broker, offering advanced trading tools, a wide range of assets and many different payment options, as well as its new share basket CFDs. To find out more or open an account, simply click the button below.