CFD Trading Software
CFD trading software is a vital element of any investor's toolkit, facilitating trades and aiding with technical analysis. However, finding the best CFD trading platform can be hard given the variety on the market today. This review will show how you can compare the best platforms on the market, provide a comparison of the top platforms on offer and discuss which countries permit the use of CFD trading software.
How CFD Trading Works
CFD stands for 'contract for difference', an agreement between a buyer and seller to exchange the difference between the current price of an asset and its value at the contract's expiry date. So, if an asset goes up in value after purchase, the trader will be able to close the position having made a profit; if the asset loses value, they'll have made a loss.
CFDs are a type of derivative contract. Their value is derived from that of the underlying asset and traders simply speculate on the price movements without owning the instrument itself. They are also leveraged products, meaning investors can only put up a fraction of the trade value as a deposit to open a position. This means that the results of a trade are multiplied, creating larger profits than could have been achieved purely from the original deposit amount. However, leverage also amplifies the risk and losses can exceed your deposit amount.
The best CFD trading platforms provide a gateway to global financial markets, whether you're trading from Australia, Singapore, Germany, New Zealand (NZ), UAE, South Africa, the UK, Malaysia or Canada. However, the CFD trading software on offer varies by broker, with the top options primarily being MetaTrader4 (MT4) and MetaTrader5 (MT5), a proprietary platform or API capabilities for integrating bespoke CFD trading software.
The best CFD trading software will provide a range of order types, technical analysis indicators, charts, timeframes and more. However, as we touch on later, even the best CFD trading platforms are banned in certain countries (including the US), so your selection could be limited by your jurisdiction.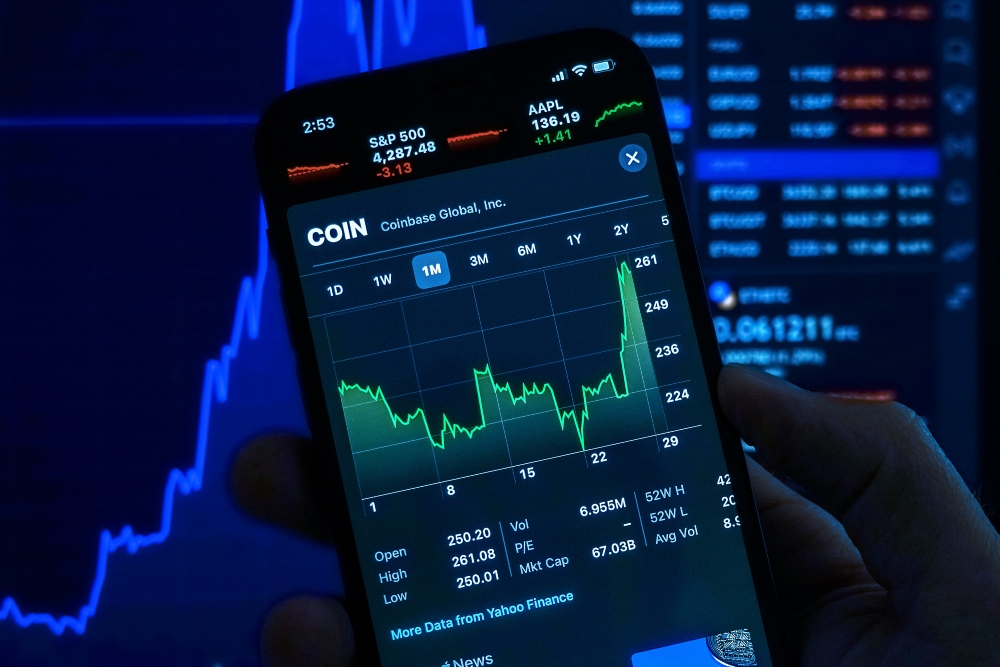 Best CFD Trading Software Comparison
MT4
MetaTrader 4 is the most popular CFD trading software in the world. It offers 30 built-in technical indicators, access to thousands of trading signals and interactive charts with nine timeframes. The MT4 Codebase allows investors to access automated trading software (known as bots or Expert Advisors) that execute positions using algorithms. Plus, trade sizes as small as 0.01 lots mean traders can utilise risk management techniques with smaller positions for hedging.
Collectively, these features make it one of the best CFD trading platforms across the globe, including in locations that are well-known for being financial service hubs, such as the UK, UAE, Singapore, Australia and Europe (EU).
MT5
MetaTrader 5 is another popular CFD trading platform, highly regarded in the industry and provided by the same software developers at MetaQuotes. In many ways, MT5 is more advanced than MT4, offering more technical indicators and charting tools, more sophisticated backend infrastructure and additional order types.
Moreover, the MT5 CFD trading software is ideal for experienced CFD traders, equipped with the latest charts and tools like oscillators, Bill Williams and volume indicators. In particular, MT5's CFD trading software allows for switching between several broker accounts. Automated trading and EAs are also supported in the same way as with MT4.
ProRealTime
ProRealTime is the CFD trading platform offered by IG Markets for online CFD trading. Notably, this CFD trading software is designed for automation and is equipped with assisted creation tools that allow you to build your strategies without any coding. Additionally, the CFD trading software offers 100 indicators that are suited to both new and advanced traders. The software is also free for users who trade at least four times a month.
Trader Workstation
Trader Workstation is another great piece of CFD trading software that is designed for active CFD day traders who wish to utilise multiple assets. The TWS Mosaic CFD trading software offers easy access to order management, charts, watchlists and tools on a customisable interface. Users can get real-time access to news, research and market data. Additionally, Trader Workstations offers over 100 order types and algorithms that limit risk, speed execution and price improvement. However, Trader Workstation is only available on desktop and is not best-suited for beginners.
eToro CopyTrader
eToro is a CFD trading software and signal provider. It is well known for its social trading platform where you can follow the most successful top investors. CFD traders can monitor signals and copy successful trader's positions. With its vast user base, CFD traders can enjoy a highly liquid environment across multiple assets. Plus, its user-friendly interface makes it one of the best CFD social trading platforms for beginners.
Thinkorswim
Thinkorswim is a popular CFD trading software provided by TD Ameritrade. Thinkorswim is typically used for short to medium term CFD trades and is accessible via a desktop, web or mobile. The software has real-time research features and advanced trading and backtesting capabilities. It also offers additional order types beyond the standard ones, such as trailing stop %, stop-limit and limit on close. Therefore, Thinkorswim CFD trading software is more suited to advanced CFD traders.
How To Compare CFD Trading Software
Market Access
CFD trading allows you to trade in multiple markets with ease, including stocks and shares, indices, cryptocurrencies and commodities. However, when making your comparison, be aware that some platforms specialise in a few assets while other software offers access to thousands of global markets. Check out the CFD trading software you're interested in beforehand to ensure it caters to your needs.
Fees
Whether you're trading from the UK, Australia or India, most users will be looking for the cheapest CFD trading platform with low commissions. On the other hand, a high-quality service could be the difference between a profitable trade and one that pushes you into the red. The key is to find a happy medium between the two that is most suited to your needs. If you're a frequent trader, like a scalper, the cheapest CFD trading platform may make more sense, with low fees being vital for your strategy. On the other hand, you may be an advanced trader who wants access to the best tools for technical analysis.
Tools and Features
CFD trading software can vary in the breadth of trading tools on offer. Some advanced CFD trading platforms have charts, indicators and graphical objects used for technical analysis, while others also feature news and sentiments suited to fundamental analysis. On top of that, some CFD trading software comes with automated trading features, APIs, backtesting capability, signals or copy trading functionality. The software you choose should depend on the tools you need to maximise your CFD trading strategy.
Deposit and Withdrawals
It is important to consider whether your CFD broker offers a range of payment methods for funding your CFD trading account. The best CFD trading platforms could allow you to fund your account in any number of ways, including via globalcollect, debit/credit card and even cryptocurrency. Instant deposits and withdrawals are other popular factors that can make or break your trading experience.
User Interface
Your skill level also plays a part in which CFD trading software to choose. A platform that allows for several accounts, hundreds of indicators, detailed price information and several order types can be overwhelming for a beginner, even if it is the best CFD trading platform. Ensure that the CFD trading software's user interface has all the features that are compatible with your experience.
Leverage
A key advantage of CFDs is the ability to trade with leverage. While most regulated brokers will be limited to the leverage they're permitted to offer, it is worth shopping around for a suitable leverage amount. CFDs are a very risky instrument that requires careful risk management, so consider whether high leverage fits with your trading strategy. For added security, opt for a CFD provider with negative balance protection and a piece of CFD trading software with sophisticated risk management options.
Mobile Trading
Are you someone that likes to trade CFDs on the go? Unfortunately, not all top CFD trading software is available via an app, which may restrict your trade activity to times when a desktop is accessible. If you wish to trade away from the home office, selecting CFD trading software that is available on a mobile will be key.

CFD Trading Software Around The World
Not all CFD trading software is permitted to operate in every country due to regulation. Therefore, when looking for the best CFD trading platform, it is important to understand the rules and requirements around CFD trading from your country.
CFD trading software is permitted in many of the biggest global financial hubs, including the UK, Germany, Singapore, Australia, South Africa, Canada and Malaysia. While CFD trading platforms are permitted in India, there is limited regulatory oversight through a licensing system. Therefore the best CFD trading platforms for Indian traders can often be found with regulated offshore brokers.
As for the US, CFD trading platforms are banned by the Securities and Exchange Commission for US residents and, while CFD trading software is permitted in Australia, the Australian Securities and Investment Commission (ASIC) has issued tougher restrictions on leverage offered to retail clients.
Final Word On CFD Trading Software
CFD trading software provides a gateway to CFD markets, allowing traders to open positions and complete vital analyses. However, when it comes to the best CFD trading software, there is no one-size-fits-all. Each CFD trading platform will cater to different trading strategies, experience levels and markets. Nonetheless, the most popular pieces of CFD trading software in the market are the MT4 and MT5 platforms, available with many of the top brokers.
FAQs
What Is CFD Trading Software?
CFD trading software provides a gateway for traders to analyse the market and open and close positions. It is the platform interface that enables transactions between traders and the broker and provides access to the markets.
What Are The Cheapest CFD Trading Platforms?
The cheapest CFD trading platforms will be dictated by the broker and not the choice of the software itself. Opt for a broker with low commission, no hidden fees and low interest on overnight positions. Additionally, you should consider any deposit and withdrawal charges or minimum deposit requirements.
What Is The Best CFD Trading Platform For Beginners?
MetaTrader's MT4 is one of the best CFD trading platforms for beginners. MT4 is available for users all over the world, including the UK, Australia and UAE. The platform has a user-friendly interface with a good range of tools and charts to suit new traders.
Can I Trade On CFD Trading Software In The US?
Unfortunately, CFD trading platforms are not permitted in the US. The Securities and Exchange Commission has banned US residents from trading CFDs. US traders can still trade on unregulated CFD trading platforms but run the danger of being scammed in an already risky market.
How Do I Know If A CFD Trading Software Is Good For Me?
Most CFD providers offer the opportunity for virtual or 'paper' trading using a demo account. This gives traders the ability to test out the CFD trading software and its functionality before committing to a real, live account. Demo accounts are ideal for those new to trading as they provide a risk-free environment to test out strategies with virtual funds.