BUX introduced fractional stock trading to its clients across Europe today. The move will allow account holders to diversify investment portfolios while owning a portion of the world's leading shares, such as Tesla and Google. Read on for the details.
Fractional Stock Investing
From the 3rd of January 2022, live account holders in Europe can buy a fraction of listed shares. Thousands of popular equities are available on the BUX trading app, giving clients access to major players in technology, manufacturing and financial services, amongst other sectors.
The new fractional stock trading service will appeal to beginners and those with limited bankroll, as investors can get started with as little as €10. BUX will buy as many fractions of a stock as they can with the amount you put in. Alternatively, traders can input a specific number of fractional stocks that they would like to buy, for example, 0.25 or 0.5 shares.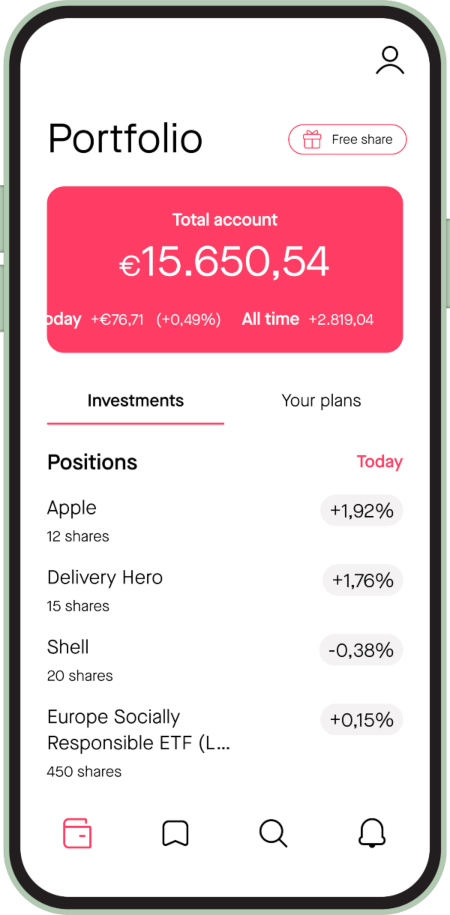 Yorick Naeff, CEO of BUX, commented: "At BUX, our mission has always been to make investing both accessible and affordable. We began this journey by making it possible to invest with zero commissions, something which was previously not offered in the European market."
Naeff added: "Today, we are making it even more affordable for Europeans to benefit from investing, not just the wealthy. With the launch of fractional investing, investors with smaller budgets, especially younger generations, can now build a diversified investment portfolio with fractions of stocks from some of the biggest names in global tech, retail and auto."
See our guide to fractional stock trading here.
About BUX
BUX is a mobile-based trading broker headquartered in the Netherlands. More than 150,000 aspiring investors have signed up to the AFM-regulated online brokerage. As well as stocks, users can speculate on the price of forex, cryptocurrencies, bonds, plus hard and soft commodities.
BUX offers a free mobile trading app, which is available from the Apple App Store and Google Play. The user-friendly interface lets clients browse available assets, read news updates and conduct basic technical analysis. Investors can also open, monitor and close positions in a few simple clicks.
The new fractional stock trading service will help lower barriers to entry for beginners, while offering established investors portfolio diversification opportunities. Follow the registration link below to get started today.