Bulls On Wall Street Review 2023
When you first start trading, it can be daunting to wrap your head around all of the charts, tools and terminology before even considering how to make successful trades. This is where training courses are most useful as they can help to take you from a novice to an experienced trader. There are many training courses to choose from and so it can be difficult to find the one for you and your needs. This page will review the Bulls On Wall Street programme by discussing what it is, how it works, pros, cons and any other relevant information.
What Is Bulls On Wall Street?
Bulls On Wall Street is an online platform that provides education for online traders. Launched in 2008 by founder Kunal Desai, who, alongside Paul Singh and many others, provides mentorship to the student base on how to navigate the financial markets. This is primarily achieved through the teaching of foundational information, such as analysis, patterns and making use of charts and tools.
Since its inception, over 5,000 students have signed up to one of the many available services and Bulls On Wall Street has provided such a well-made product that they have a 4.8/5 rating on Trustpilot. While the programmes are designed to focus on new traders, there are still plenty of useful tips and tricks that more-experienced traders can pick up to further hone their expertise and help to boost their profits.
How Bulls On Wall Street Works?
There are four main training programmes on offer.
Free Bulls Trading Kit
This is a small package that Bulls On Wall Street offers, where you can download a trading coursebook PDF that includes risk management and popular trading processes adopted by the mentors at Bulls On Wall Street. With the package also comes a 4-part video course that teaches the basics of trading and an invitation to one of the platform's live chat rooms, where you can converse with mentors and the rest of the community about anything trading related, such as stock picks, trading platforms and news.
Day Trading
This is the trading programme run by Kunal Desai that is designed for those who can invest a lot of their time into learning how to trade. Features of this programme include:
You are given trade reports and watchlists from the mentors. This involves information on entry time, exit time and price for trades the mentors make. Additionally, the watchlists are investment recommendations of good stocks that you should consider.
Access to a chatroom where other students and mentors take part in the discussion about stocks, useful tools and general trading information.
Bull's Vision, which is a real-time screen share with a mentor during their trading session.
Over 20 hours of trading lessons, which are particularly useful for beginners if they want a short, accelerated education to bring them up to speed.
Market recaps and trade reviews three times per week.
Education and support for the TC2000 software in the form of understanding trading scans, charts and a general platform tutorial.
If you purchase an annual subscription, you are given bonus content that includes a trading toolkit book, live event access and a mentor, who can provide personalised strategic advice.
Swing Trading
The Bulls On Wall Street Swing Trading programme is run by Paul Singh (who was previously Kunal Desai's mentor). This is best for budding investors that do not yet have the revenue, resources or spare time available for trading throughout normal working hours as it is a part-time programme that aims to make trading easier. Purchasing a subscription to this programme gives you the following:
Watchlists and trade reports published every day by one of the mentors. These include market analysis and commentary on why they made each trade, entry prices, entry times, exit prices and exit times.
Invitations to the community chatroom, where you can share ideas and discuss trading.
The 20 hours accelerated training course, stock recommendations, bi-weekly sessions with Paul Singh, the TC2000 training and the annual bonuses provided in the day trading course by Kunal Desai.
60-Day Bootcamp
This is the best Bulls On Wall Street option for those that have little or no experience and want to very quickly familiarise themselves enough to start making trades with real money. The Bootcamp involves four distinct phases, throughout which you will have weekly homework, assignments and quizzes to track your progress alongside your education.
Phase 1: This is to prepare yourself before the Bootcamp's official start date. You are given some pre-reading documents that detail the modules and you are required to set up your account by joining the Bootcamp community chats and registering for the live classes.
Phase 2: For the first 30 days, there are classes three days per week, where you will learn the foundations necessary to make a start with trading on the market. The mentors teach you some strategies that you can use for identifying stocks and when to recognise entry and exit times, before moving onto more advanced topics. A lot of the course involves learning how to use the TC2000 software used to provide and analyse charts.
Phase 3: From day 31 until 60, you begin to apply what you have learnt in phase 2. Here, you must start thinking about your own strategies that you would adopt and the trades you would make. After each session, you review the positions that the mentor has entered and discuss elements like why they chose that stock, why they made the trade at that time and what patterns they saw. During this phase, you will set up your own demo trading simulator to practise with before you use real money.
Phase 4: To graduate from the Bootcamp, you must finalise your own trading plan and your preferred strategy (or strategies). You submit your simulated demo trades to the team for review and receive feedback. If the team deems your positions to be sufficient, you are considered to have the tools to start making trades with a live account and allowed to graduate.
On-Demand
If you just want a one-time payment course that provides information on a specific topic then the on-demand courses may be best for you. There are plenty of options, all of which have at least seven hours' worth of video content. The six trading courses available are the small account swing trading course, the bear market swing trading course, the earnings swing trading course, the crypto day & swing trading course, the options swing trading course and the retirement account swing trading course.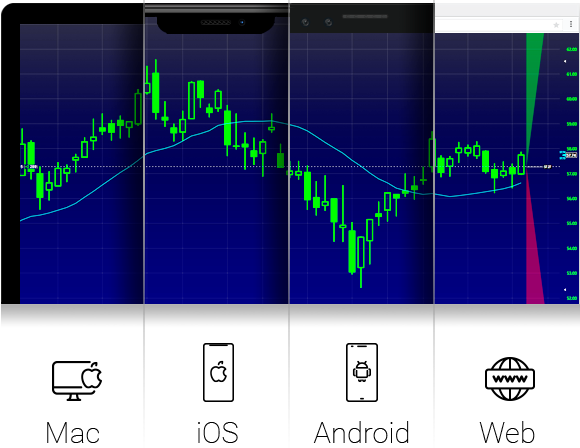 Pricing
Day Trading & Swing Trading Courses: $199 monthly or $1,499 for the year. The annual term represents savings of $889, compared to 12 monthly instalments.
60-Day Bootcamp: A one-time payment of $2,850. You are also given a 95% discount for one month of the TC2000 software, so you only pay $4.95.
On-Demand: The first three courses listed in the 'On-Demand' section above cost $197 each. The final three each cost $397.
Pros Of Bulls On Wall Street
Fee-free options
Wide range of resources
Highly rated on Trustpilot
Covers a variety of strategies
Relatively competitive pricing
Heavily discounted access to TC2000 charting software with each subscription
Cons Of Bulls On Wall Street
The chatroom can overflow with discussions from students, rather than from the mentors
No option for a trial to test whether it is a suitable service
Customer Support
You can contact Bulls On Wall Street support via the main website through either a live chat window or an email contact form. Alternatively, you can contact customer service through one of the social media accounts on Facebook, Twitter, Instagram or YouTube. Additionally, there is a blog on the website that is accessible for free and without the need to login to an account, where you can find education, market commentaries, trade reviews, watchlists, events and reviews for helpful books and platforms, such as a stock screener.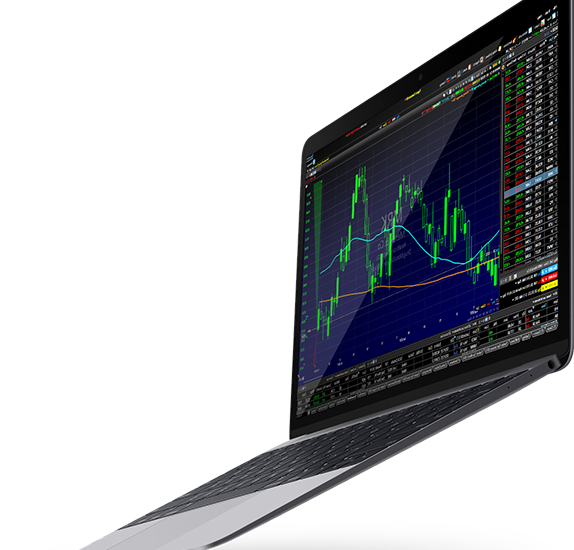 How To Sign Up
Go to the Bulls On Wall Street website and select the training programme you wish to enrol in from the tabs at the top of the page.
Scroll to the bottom of the selected programme page and you should see an option to enrol. If you are unsure what you might need or what programme suits you the best, you can apply for a trading assessment from one of the mentors.
Once you have selected your course, click either the 'buy now' or 'enrol' button and, on the following page, input your personal information, contact details and payment method.
Bulls On Wall Street Verdict
The Bulls On Wall Street is a thorough training course that is particularly useful for beginners in the financial markets. Programmes are varied, covering topics suitable to those with lots of time on their hands and those more limited. This review found the Bulls On Wall Street courses to be relatively well priced and provide a competitive amount of mentorship and demonstrations, though we were disappointed to see no free trial option.
FAQ
Is Bulls On Wall Street Legit?
Yes, the Bulls On Wall Street programme has plenty of positive reviews on websites such as Trustpilot, where students and members have given their reviews and thoughts on the programme.
Where Can I Find More Information On Bulls On Wall Street?
As well as looking at the aforementioned social media channels in the 'Customer Support' section, you can find user reviews and discussions about the Bulls On Wall Street programme on Reddit and Discord.
Are There Any Bulls On Wall Street Coupon Codes To Reduce The Price?
The only way to discount the cost of a subscription for the Day Trading or the Swing Trading programmes is by purchasing an annual rather than a monthly subscription. There are no discount codes that reduce the On-Demand or the 60-Day Bootcamp cost.
How Does Bulls On Wall Street Compare Vs Warrior Trading?
Warrior Trading is a similar platform that provides education for trading through numerous guides, courses and chat rooms, with both free and paid versions. Bulls On Wall Street is comparatively cheaper than Warrior Trading and offers more guidance and hands-on experience, though it covers fewer strategies and asset classes.
Can I Still Purchase The Four-Day Trading Bootcamp?
While you can no longer purchase the four-Day Trading Bootcamp from the Bulls On Wall Street website, there are third-party websites from which you can still purchase, download and see reviews for the programme.
Bulls On Wall Street offers day and swing trading education and strategy help for investors, using books, video courses and live mentorship classes.