Online Brokers In UK 2022 – Comparison & Reviews
Whether you want to trade stocks, CFDs, forex, commodities or cryptos, the UK is an attractive spot for investors of all levels. But as one of the world's financial capitals, the extensive list of online brokers in the UK can make it challenging for traders starting out. We explain what to look for in a platform and list the best online brokers in UK.
How To Choose Online Brokers In UK
A broker is your gateway to the financial markets, offering a portfolio of tools to support your investing strategy. When considering your options, there are several factors to take into account:
Market Access
Traders from Britain have access to a huge range of markets, but this can vary between online brokers in UK. Most established platforms offer currencies with the GBP, indices like the FTSE, cryptos such as Bitcoin, and stocks on UK-listed companies.
If you're interested in a specific asset, check the online broker offers it before investing capital. For example, Dogecoin is available on Coinbase for traders in the US but is largely unavailable in the UK, while certain stocks, such as GME, may only be available to users with premium accounts.
It's also worth noting that the FCA has banned online brokers in the UK from offering crypto derivatives to retail traders.

Fees
Charges vary significantly between online brokers in UK. Depending on how regularly you trade and which assets you want to invest in will impact which pricing plan may best suit your needs.
Charges typically take the form of spreads and/or commissions, though overnight holding fees and inactivity charges should also be taken into account. So make sure you compare spreads on the GBP/CAD, for example, before opening a live account.
Registration
Trading can be a complicated process, especially for beginners. To make the experience stress-free, look for online brokers in UK that offer a user-friendly sign-up process. For example, platforms that don't require a lengthy KYC process and facilitate the quick verification of documents make getting started easier. Also check reviews for responsive customer support who can help with the account opening process.
Tools
Successful investing takes patience and commitment. However, you also need a range of tools to help you analyse the markets and inform decisions. Active traders keen on detailed charts and mapping features may be interested in a broker that offers the popular Meta Trader 4 platform. On the other hand, a more casual investor interested in speculating on stocks using fundamentals may want a  user-friendly mobile app with straightforward deposits and withdrawals.
Some of the best online brokers in UK also offer demo accounts loaded with virtual funds. These are an excellent way to try before you buy.
Leverage
Leverage or margin essentially lets you borrow capital from your broker to take larger positions. Most online brokers in UK are regulated by the FCA and adhere to the 1:30 leverage limit. However, UK traders may qualify for rates of up to 1:500 if they meet capital and experience requirements.
UK traders can also access higher leverage if they open an account with an offshore broker that's not regulated by the FCA. Of course, higher leverage increases risk and the lack of FCA oversight reduces the legal protections afforded to British retail traders.
Security
Most reputable brokers will have several security measures in place to help protect capital, from KYC checks to 2-Factor Authentication (2FA) at the login stage. Whilst they can feel time-consuming, they help prevent fraud and money laundering and are usually the sign of a credible broker.
Security is particularly relevant for crypto investors as the market is still largely unregulated. The best online brokers in UK dealing with digital currencies typically offer a built-in wallet. For extra security, look for platforms that offer cold wallets as these make it even harder for hackers to access your funds.
UK Regulation
In the United Kingdom, the body responsible for regulating financial services is the Financial Conduct Authority (FCA). Their remit includes everything from banks to day trading brokers. The FCA regulates over 56,000 firms and is one of the most prestigious financial agencies in the world.


The key aims of the FCA include:
The supervision and enhancement of financial markets in the UK
Encouraging healthy competition within financial services in the interest of consumers
Using enforcement and investigation to ensure compliance with regulations aimed at treating customers fairly
The best online brokers in UK will hold a license with the FCA. Benefits of licensing conditions include the separation of client money from broker's, plus access to the Financial Ombudsman Service and the Financial Services Compensation Scheme. The latter can reimburse retail investors to the tune of £30,000 if an FCA-regulated forex broker goes bankrupt. However, the scheme does not cover crypto assets. The FCA also has the power to ban retail trading products, impose margin limits and implement mandatory risk warnings.
You can check online brokers in the UK are regulated by running their license number through the official FCA website.
Note, post Brexit, UK expats will need to find a broker that is regulated in the country in which they reside.
Trading Taxes In The UK
When investing in the UK, you may be subject to Capital Gains Tax (CGT). If your gains exceed £12,300, you may need to pay CGT on any additional profits. If you are a basic rate taxpayer, you will pay 10% CGT on profits over £12,300. If you are a higher rate taxpayer, you will pay 20% on any gains.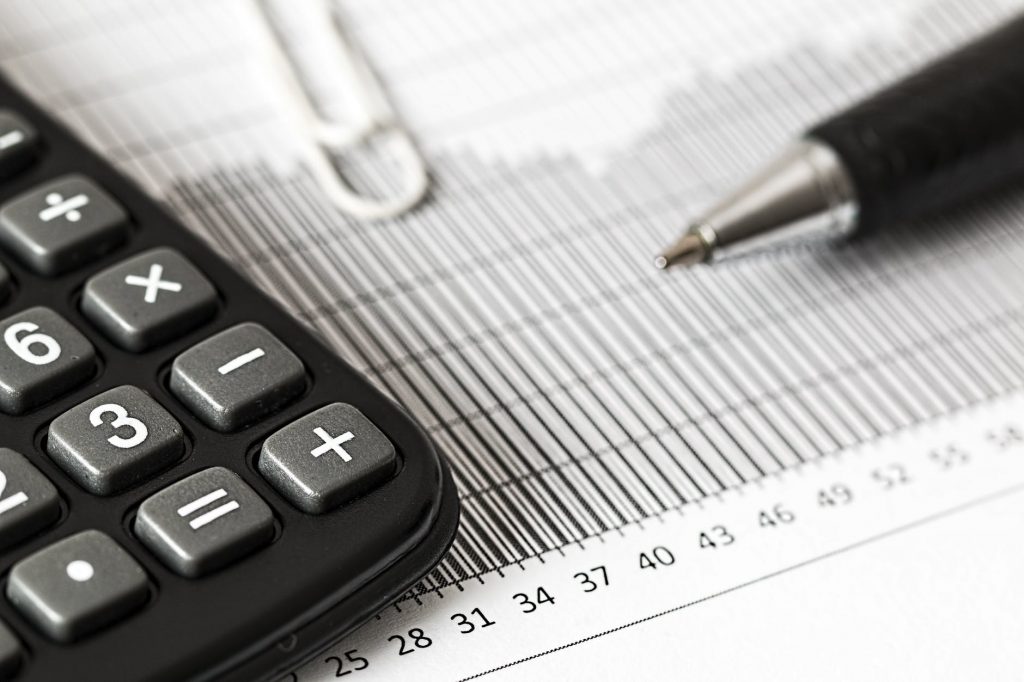 When investing in a stock, ETF or index that pays a dividend you may also be subject to a dividend tax. Residents of the UK have a tax-free dividend allowance of £2,000. You may be charged dividend tax if your gains exceed the amount you can earn each year without paying tax.
The bands for dividend tax in the UK are:
Basic rate – 7.5%
Higher rate – 32.5%
Additional rate – 38.1%
Note, it may be worth consulting a local tax advisor to understand your obligations before investing funds.
Final Word; Online Brokers In UK
The UK is among the top 10 global economies, with many publicly traded companies and currency pairs with the GBP that appeal to British investors. It's perhaps no surprise then that there is an extensive list of online brokers in the UK to choose from. See our list of the top platforms to narrow your search and make sure to opt for an FCA-approved provider.
FAQ
Who Are The Best Online Brokers In UK?
When choosing a broker operating in the UK, there are a few factors to consider including costs, market access, leverage and security. Have a look at our comparison table for a ranking of the largest online brokers for traders in the United Kingdom.
Is Trading Crypto Legal In The UK?
Holding and investing in cryptocurrencies is legal in the UK. However, using leveraged CFDs or other crypto derivatives is now banned and digital assets are not covered by compensation schemes. Find out more about investing in cryptocurrencies here.
Do Traders Pay Tax In The UK?
If your earnings exceed £12,300 in a single year you may owe Capital Gains Tax (CGT). You will be charged 10% on any profits over £12,300 as a basic taxpayer and 20% if you are in the higher bracket. A dividend tax may also apply to stock trading. Consult a local tax specialist for guidance.
Can UK Expats Trade In The UK?
UK expats living in another country can trade stocks, forex, cryptos and other assets with an online broker. However, they are not covered by the regulatory protections afforded by the FCA. So if you are a UK expat, check your broker is regulated in the country in which you reside.
Where Can I Find A List Of The Best Online Brokers In UK?
See our list of the top forex, stock and CFD brokers operating in the UK. We cover the platforms with the largest range of products, cheapest fees, and best investing tools. Our table also includes the top ten FCA-regulated brokers.